By Aaron Aupperlee | Jackson Citizen Patriot
Sunday, June 19, 2011, 11:36 PM
PCS system will block prisoners' use of cell phones 
 By the end of the month, the cost of a 15-minute phone call between Robert Avery and his incarcerated son will increase by 67 percent.
Under a contract with a new company, telephone calls from Michigan's prisons will jump from between 10 and 12 cents per minute to 18 to 20 cents.
The new contract, signed with Alabama-based Public Communications Services, PCS, allows the prison system to maintain a relatively inexpensive phone system while paying for technology upgrades and better security, said John Cordell, spokesman for the Michigan Department of Corrections.
"This rate is still very good," Cordell said. "We understand there is a great cost burden for families. We totally get that." 
But for Avery, the rate increase will make it more difficult to talk with his son, Aaron Avery, currently serving five to 15 years in prison for criminal sexual conduct.
"It's not going to be easy," Robert Avery said. "I'm retired, and I'm on a pension, but I'll do what I have to to keep the phones open."
Robert Avery, who lives in Jackson, is in a wheelchair and considers a visit to see his son at the Pugsley Correctional Facility in northern Michigan unlikely. Phone calls, he said, are his only way of staying in touch with his son.
"The phone call and the writing," he said. "And I'm a lousy writer."
In 2008, Aaron Avery, then 31, met a woman over the Internet, his father said. The woman told Aaron Avery she was 19 and the two arranged a visit in Cheboygan County. Police came looking for Aaron Avery, who lived in Jackson at the time, shortly after the two met in person. The woman, Aaron Avery later learned, was only 15 years old.
"He knew he did wrong," Robert Avery said. "He turned himself in. It was too late to do anything about it. He'd already committed the sin."
Aaron Avery pleaded guilty to third-degree criminal sexual conduct with a person 13- to 15-years-old. He was sentenced in October 2008.
He calls his father nearly every day, Robert Avery said, at least five times a week.
Prisoners are allowed to talk for 15 minutes at a time.
"Sometimes he'll call me two or three times a day, if he gets irritated," Robert Avery said.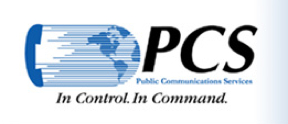 Under the old contract, Robert Avery would send his son money to call him collect. At 12 cents a minute, each 15-minute call cost Robert Avery $1.80. Five calls a week, a low week, ran Avery $9. A retired U.S. Postal Service employee living on a pension, Avery has built phone calls to his son into his budget.
Under the new contract, phone calls will cost Robert Avery 20 cents a minute. That 15-minute phone call now runs him $3; a week's worth of calls costs $15. He will find the money somewhere and still talk to his son as much as he can. Talking with his son will help Aaron Avery when he is released.
"If you can make life more comfortable for my son or who is ever up there, do it, because they got enough problems as it is," Robert Avery said.

The corrections department had contracted with Kansas-based EMBARQ. That contract expired in 2009 but the company agreed to continue service until the department found a new vendor, Cordell said. EMBARQ offered the department the fifth cheapest phone rate for prisons in the country. The new contract with PCS gives Michigan prisoners the 11th cheapest phone rate in the country.
The contract is a zero-dollar contract. The corrections department contracts with PCS for the service and the users pay for it. It does not generate a profit for the department, Cordell said. (VOD ed.: See note at end of story with link to federal anti-trust lawsuit filed against PCS' parent company, Global Tel*Link.)
The new rate is still much cheaper than collect calls placed outside of the prison system. According to rate information on AT&T's website, collect calls using 800-CALL-ATT cost $1.49 per minute with a $5.99 to $8.50 service charge per call. It costs $3.99 per minute and a $9.99 connection fee to make a call using 800-COLLECT, according to rates on their website.
The rate increase will go toward providing more phones in prisons and upgrading existing technology. About 29 percent of the per minute rate goes into a fund to equip the prison to detect and jam cell phones within facilities, Cordell said.
Across the country, inmates using smuggled cell phones is becoming a growing problem.
It has not gotten out of hand in Michigan, Cordell said, with about eight to 10 cell phones confiscated each year. Michigan law makes it a felony to bring in a cell phone as contraband. But the trend has prison officials concerned. They search for cell phones everyday, and the new technology will allow prisons to jam cell phone signals.
"They are a huge security issue — especially a smart phone. You can run your criminal empire. You can run and organize escapes. You can put hits out on people," Cordell said. "We take them very, very seriously."
The new phone system will be phased into Michigan's prisons throughout the month. People can go to www.pcsdailydial.com  for more information.
VOD ed. note:  Effective November 10, 2010, Global Tel*Link (GTL) acquired Public Communications Services (PCS). A federal prisoner in Rhode Island, Michael Alan Crooker, has filed an anti-trust suit against Global Tel*Link that contends their contract with the prison where he is housed involves kickbacks, among other allegations. Click on Crooker v Global Tel Link to read lawsuit, filed earlier this month. Click on http://www.ripoffreport.com/directory/GTL-Global-Tel-Link.aspx to read complaints against GTL. Also read the MICHIGAN MESSENGER story below which says prisoner pay is to be eliminated while the phone costs increase.