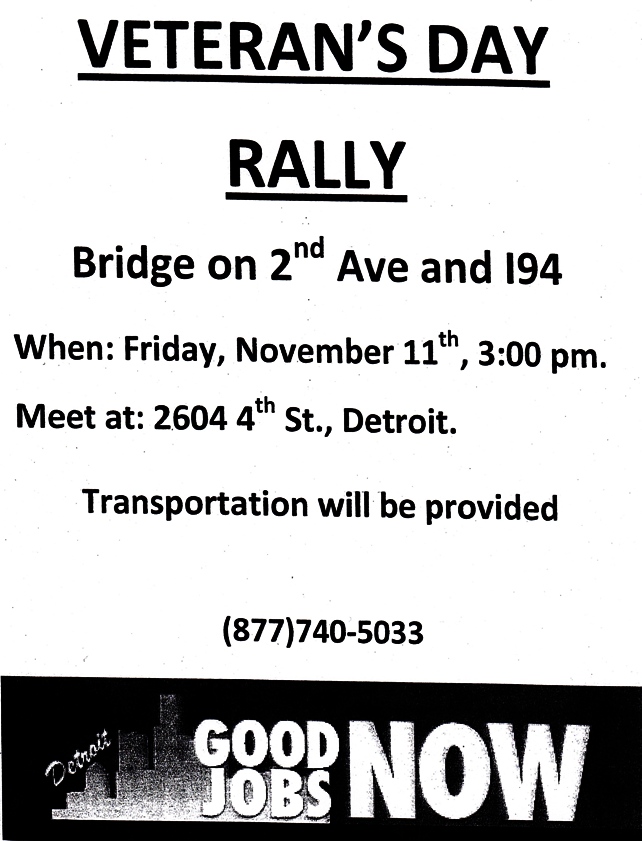 Good Jobs Now is a broad coalition of community groups, faith leaders, concerned citizens and labor who are committed to solving the issues facing our neighborhoods and holding decision makers and elected officials accountable to create jobs and find solutions to those problems, Now.
The issues we are facing: 
Detroit is suffering from unemployment rates worse than the Great Depression, coupled with a lack of job opportunities.
There are abandoned and foreclosed homes at a level we have never seen before.
Our educational system is in a crisis, leaving our children unprepared to compete for what jobs there are.
The rising crime rate has made our neighborhoods unsafe and has caused a dramatic drop in population as people seek safer communities.
Click on GJN recruit for form to sign up with Good Jobs Now. Send to 2604 Fourth Street, Detroit, MI 48202.