"http://voiceofdetroit.net/wp-content/uploads/The-Good-TIme-bills-CAPPS.pdf"
Juvenile lifer Mario Smith, who has spent 18 years in prison with excellent record, re-sentenced to 30-60 years, must serve another 12 before parole
Re-sentencing Judge Lawrence Talon spent 28 yrs. as prosecutor before taking the bench
APA Tom Dawson recommended that Smith serve another 12 years before parole eligibility
How many more juvenile lifers will continue to serve unconstitutional sentences for months and decades after Miller v. Alabama?
By Ricardo Ferrell
April 11, 2019
Since the Miller v. Alabama decision in 2012, which ruled mandatory life without the possibility of parole for those convicted as juveniles to be unconstitutional, some have received sentences where 'disciplinary credits' were applied to their term-of-years sentences.
But in the case of Mario Smith, 35, who was resentenced on October 24, 2018 to 30-60 years, such credits aren't being calculated, due to a law that was enacted on December 15, 2000, just prior to Smith's conviction, known as "Truth in Sentencing" (hereafter TIS). TIS was created in response to the public's outcry for a tougher criminal justice system and an "honest" sentencing system in which the public knows what a criminal sentence really means.
Michigan's TIS laws were also motivated by the need to secure federal funding. Legislation passed in 1994 authorized the federal government to provide grants to States that required violent offenders to serve at least 85% of their sentences. — 77 U. Det. Mercy L. Rev. 375. Author: Miriam Cavanaugh, Winter 2000.
Mario wrote in a recent letter to Fox 2 News Detroit, "I am one of Michigan's Juveniles, who was sentenced to life without parole at age 17. However, due to a 2012 U.S. Supreme Court ruling, I was resentenced on October 24, 2018. I am now serving a 30–60 year sentence, and have served 18 years.
"I did not make it into the juvenile system, I was sent straight into the adult system. Some juveniles who come into the adult system have a traumatic experience because we are surrounded by many adults who have not been in a normal society in years, or decades, and see many of us juveniles as a secondary option. He (the juvenile) is either going to fight off predators or fall victim. Some resort to drinking, using drugs, or continue indulging in harmful substances to cope with their surroundings, and new environments for what they've been told would be the rest of their natural lives.
"Some even resorted to attempting, or committed suicide as a means of dealing with their situations. Many lose familial support and join a gang. With this type of experience, he/she becomes more violent, combative, insecure, and insubordinate, which usually is an introduction into Criminology 101, prison style. With this sort of broken mindset, if the individual does not see his or her worth and the need for change, the chances of reoffending are great. Reform should start from the word GUILTY!!"
"Does mental health play a role in all this? Absolutely, God does not create anything bad. Bad behavior is learned behavior. And, hurt people hurt people."
Mario's sentiments on crime victims, crime survivors, their families, and the community at large: "Over my past 18 years of incarceration, I have seen how families mourn the loss of a loved one, or have been victimized by senseless acts of violence, and it has shook my soul to the core. I thought about how I am responsible for Tatijuana Neal's death and the pain I caused her family, as well as the community. I saw those families and my own family and concluded, nobody deserves to be a victim. I know there is no way to compensate for what I have done. No amount of years could atone for the pain and suffering. If I had three (3) wishes, all three would be to take back what I've done, because that would mean one less victim, and a safer community. But what I can give back is to continue making amends for my wrongs as the stupid little boy I once was, and assure society, I will never cause so much pain, suffering, and sorrow ever again."
According to court documents, Mario received his GED in 2006, and expressed an interest in attending college classes, but didn't qualify at the time. But as soon as he does become qualified, he would like to participate. He also showed an interest in attending trade school and truck driving school. Mario has maintained a routine work assignment with good work evaluations. In 2004, Mario completed Substance Abuse Phase II.
Since his incarceration, he has participated in multiple rehabilitation and cognitive behavioral programs, as noted in his Presentence Investigation & New Conviction Update Report Evaluation and Plan. The Michigan Department of Corrections respectfully recommended that Mario be resentenced to a term of MDOC incarceration not to exceed a maximum of 60 years and a minimum of 25 years, but not more than a minimum of 40 years. Judge Lawrence Talon considered the PSI report, which included Mario's attorney mentioning some of his accomplishments.
(VOD ed: Judge Talon took the bench in 2010, after 28 years as an assistant prosecutor. )
He said, "Mario Smith has made every effort possible to rehabilitate and better himself during his 16+ years-of-imprisonment. Mr. Smith embraced each programming opportunity he had, even though programming opportunities for lifers are very limited. Mr. Smith began working on self-improvement almost immediately upon his incarceration in 2002, when he completed Cage Your Rage, a group counseling course focused on managing emotions. In 2014, Mr. Smith continued to focus on improving himself by completing a cognitive behavior relapse prevention program.
"In 2014, Mr. Smith successfully completed the 40 Days of Peace Program, Restorative Justice, Substance Abuse, and Power of Peace Continued: Digging Deeper. These programs focus on rehabilitating inmates teaching them to discover their potential to change, and to appreciate the full extent of the harm caused by their criminal behavior. In 2015, Mr. Smith began his involvement in the Chance For Life (CFL) Organization where he has developed communication skills, critical thinking skills, and has worked on becoming a positive influence on others."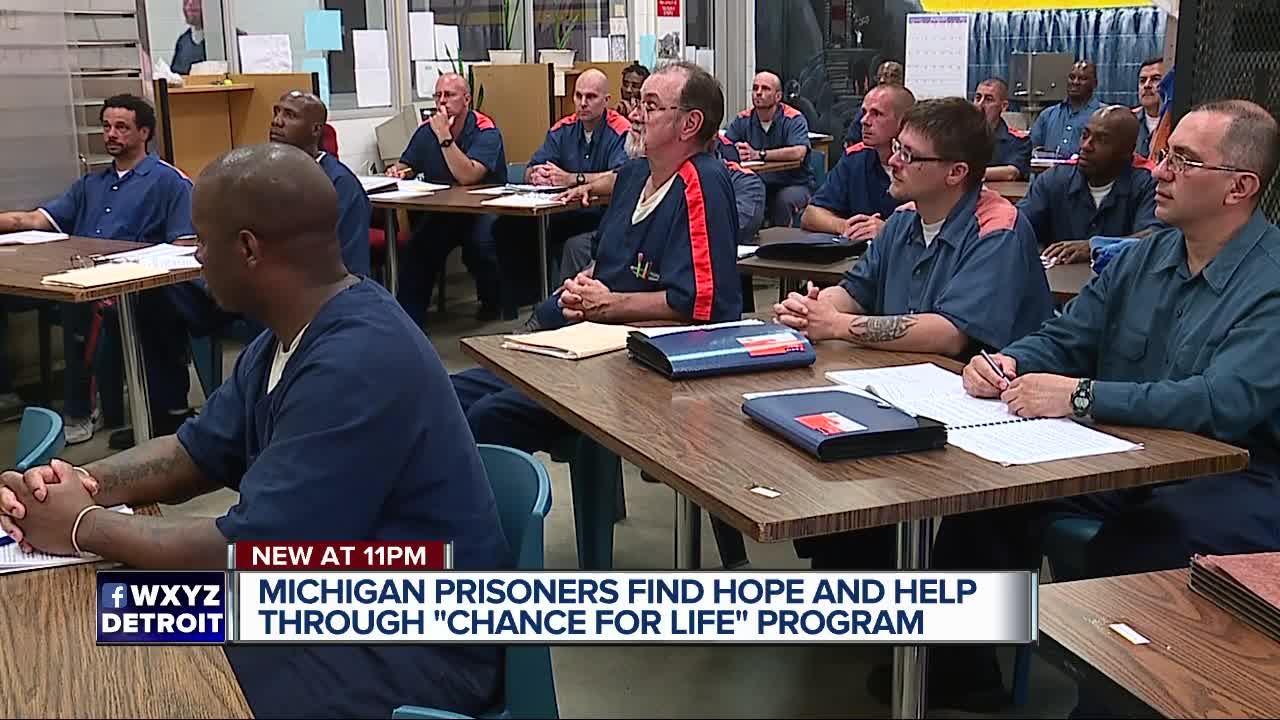 Assistant Resident Unit Supervisor Alma Potts, who wrote of Mario's interactions within her housing unit stated, "Mr. Smith locked in my unit from 06/04/08 thru 10/05/11. I spoke with him on a weekly basis. I have worked for the Michigan Department of Corrections for over 28 years, and met perhaps 10 prisoners out of a few thousand, who in all this time, seemed to be legitimately focused on becoming a positive force in the 'world' outside of this secure perimeter. Most of these 10 have been juvenile lifers, who literally grew up in prison. Mario Smith is one such prisoner that has been engaged in the task of self-improvement."
This writer notes that Mario Smith has completed many programs. He has achieved and accomplished a great deal since his incarceration at the age of seventeen. He enrolled into the Inside Out Prison Exchange Program in 2016, and excelled in the class with relative ease, mainly because of his focused insight on what it takes to better oneself in the midst of hopelessness and despair. The current report used during his resentencing on October 24, 2018, includes the many classes, programs that Mario has successfully completed.
A check with MDOC prison counselor Jennifer Metro, showed that since Mr. Smith's incarceration he has had 15 misconducts, and none since 2012. And, he also worked as a foreman on the yard crew for 2 years.
"Mr. Smith, I have been doing this for over 18 years, and I never thought anyone convicted of First Degree Murder deserves a second chance. But you have changed that today!" — Wayne County Sheriffs Deputy Cantu.
On the day of Mario's resentencing, Judge Lawrence Talon, before handing down the new sentence, began by saying, "Mr. Smith has taken every opportunity to become a better man while in prison. When he is released, he is going to be a great asset to our community." These are some very powerful words, as they express a judge's belief in a redeemed man, who stood before him as a once condemned man with little to no hope of ever getting out of prison alive.
A letter dated February 7, 2019 from Judge Talon addressed to Mario reads in part…"Congratulations on your acceptance into the Dog Program at the Gus Harrison Corrections Facility where you inform me that you will be training service dogs for the disabled. It is very good to hear that you will be continuing to apply yourself in a positive manner and that you recognize all the good in your life and you are thankful for a new start. Applying yourself to help others is something to be very proud of."
In his allocution statement to the court, Mario stated, "I am ashamed and embarrassed because of the hurt and pain I caused so many people."
During an interview with this writer, Mario shared and expressed how emotionally overwhelmed he became at the October 24th resentencing. He told me while we sat at a table eating lunch in the prison's cafeteria (food service building) how most everyone in the courtroom were crying that day, his family members, Tarijuana's family members, court personnel, and spectators.
I asked him to share with me exactly how he felt the moment Judge Talon resentenced him to a term-of-years, which meant he now had a second chance to get out of prison. Mario looked directly at me, with a noticeable sincerity, and said, "All I could really think about at that very moment was Tatijuana and the Neal family, how I caused them so much pain."
I must admit, I weren't really expecting his response to my question to be so heart felt, but I learned that for even those of us who do the worst things possible, still there is hope for everyone. Sarita Neal, the mother of Tatijuana has since forgiven Mario for causing the death of her daughter. She has written him several letters and is on his approved visitors list. Sharon Neal, the grandmother of Tatijuana still struggles with forgiveness for Mario's actions, but she has written him several letters and has visited him on different occasions during the course of his incarceration.
Mario's court papers that were utilized in assessing what sentence he would be given, included a report from Dr. Daniel P. Keating, PhD from the University of Michigan, breaking down the impact of Early Trauma on Adolescent Brain Development and Risk Behavior, as it relates to typical juveniles. Also, Mario's COMPAS score is indicative of someone who poses no risk to public safety. The COMPAS, which is the MDOC's own risk assessment instrument, and mechanism, shows Mario having a low risk of violence, and a low risk for recidivism.
The strong support system he has in place, the employment opportunity, suitable home placement, with a constructive and positive setting, are all indicators that Mario would undoubtedly become, as Judge Lawrence Talon is on record stating, "When he is released, he is going to be great asset to our community."
Asst. Wayne County Prosecutor Thomas Dawson, entered into an agreement of a term-of-years sentence to be given to Mario. I don't necessarily believe he's actually opposed to Mario getting out of prison, but perhaps playing his position as a representative of the people. I wonder what he thinks about fairness in the application of law, meaning, does he believe all juveniles should be given 'disciplinary credits' after being resentenced?
In another recent letter that Mario wrote to Sen. Peter Lucido, and cc'd it to the ACLU of Michigan, and Gov. Gretchen Whitmer, he addressed the issue of Michigan Juveniles under MCL 769.25a, who were convicted and sentenced post December 15, 2000, and that they have an 8th Amendment and Jurisdictional violation that wasn't argued on their behalf. Under MCL 769.25a, it states, "Juveniles will not earn any good time, or disciplinary credits." Therefore, seemingly subjecting those juveniles to the Jurisdiction of TRUTH-IN-SENTENCING.
Nowhere in the Michigan Sentencing Guidelines Manual (which is the lynchpin for TIS and triggers TIS for the violation of particular felonies) does it include juveniles convicted of First Degree Murder or Felony Murder and sentenced to a term-of-years pursuant to MCL 769.25a, subjecting them to the JURISDICTION of disciplinary time/TIS. At the time of the offenses, there was no Sentencing Guidelines Manual for 1st Degree Murder pertaining to juveniles, but rather a default sentence of Life Without Parole.
Absent the Life Sentence, the Constitutional remedy is for the Michigan Legislature to create a Sentencing Guidelines Manual consistent with the Miller factors. Just amending the current Sentencing Guidelines Statute of 1998-2000, adding juveniles convicted of 1st Degree Murder under TIS is still unconstitutional because it violates one of the Miller factors where it requires the State provide, Realistic and Meaningful Opportunity for Release After Demonstration of Maturation and Rehabilitation.
Truth-In-Sentencing is 100% punitive, and would require a Juvenile to serve 100-125% of his/her Long Indeterminate Sentence, Regardless of Maturation and Rehabilitation. At the very least, the Michigan Legislature could consider Michigan Juveniles convicted and sentenced post December 15, 2000, the possible privilege of a realistic and meaningful chance to earn their way back into society.
And, since First Degree Murder, MCL 769.25a, or any Time Earned Credits for Juveniles were never banned by Proposal B, Sentencing Guidelines Offenses, or TIS, this gives the Legislature a gateway to put in place any kind of credits a Juvenile could earn off his/her Long Indeterminate Sentence, which also could be a part of the First Step Act, in Criminal Justice Reform, should Michigan be among the first States to follow suit with the Senate and House overwhelmingly passing this historic and landmark Bill.
It should be noted that not one Juvenile that has earned good time, or disciplinary credits Pre-TIS has reoffended since being released. Additionally, U.S. District Court Judge Mark Goldsmith has ruled that juvenile lifers who are re-sentenced are eligible to receive good time and/or disciplinary credits earned since the first day of their unconstitutional sentence. That means that some would be eligible to see the parole board when they are resentenced. Others will see the board sooner than they would have. The ruling was in response to a state statute passed in 2014, MCL 769.25a(6), which said that resentenced Juvenile Lifers would not be allowed to use their credits, despite the fact that ALL other prisoners are allowed to do so.
Goldsmith ruled that the statute violates the ban on ex post facto laws. The judge denied the State's request for a 14-day stay to allow it to pursue an appeal. In another decision, Goldsmith certified the state's 363 juvenile lifers as a class for legal purposes. The state had argued that 247 of the lifers should not be included, because county prosecutors have recommended they be resentenced to life without parole. The judge appointed attorney Deborah LaBelle as class representative. Pending further discovery, the judge delayed a ruling on the restoration of rehabilitative programming for juvenile lifers, as reported by Diane Bukowski, Voice of Detroit, April 10, 2018.
Writer's final note: Both Mario & Ricardo agree that "A date should not make a difference between Equal Justice for All." And, there's an inscription atop the Highest Court in the land, which reads, "Equal Justice Under Law." The same Court that handed down the landmark Miller v. Alabama decision in June 2012.
Related:
VICTORY! MICH. JUVENILE LIFERS TO HAVE GOOD BEHAVIOR CREDITS INCLUDED IN RE-SENTENCING–U.S. COURT