SAVE OUR CITY!
Bring "Business as Usual" to a Halt on March 2nd!
Defend Our Neighborhoods, Public Services, Public Education & Public Workers
COME TO OUR UNION / COMMUNITY MEETING –
WEDNESDAY FEBRUARY 2ND
Gracious Saviour Church –
19484 James Couzens (Northbound Lodge Fwy.) –  ½ mile north of 7 Mile Rd.)
Mayor Bing is trying to downsize Detroit by cutting off utilities and city services to huge areas of our city to force people to move. He attempted to give control of city workers' pensions to an outstate entity, and before his election he secretly schemed with big business representatives to take control the Water Department away from Detroit. He refused to bargain with city unions then imposed the worst wage and benefit cuts in the unions' history.
Wayne County Executive Robert Ficano has forced a 20% wage cut on county workers, telling their unions that if they accept unlimited contracting out of their jobs he'd reduce the wage cut to just 10%!
Detroit Public Schools are under attack from the entire rotten political establishment – conservative, liberal, Republicans and Democrats alike. As soon as Emergency Financial Manager Robert Bobb was appointed by ex-Governor Granholm he began systematically dismantling public education in Detroit. He laid off teachers and support staff, closed dozens of more schools, increased class size, and increased privatized non-union charter schools.
State politicians in Lansing are planning to cut more services, especially to the women, children, minorities and the poor, and slash more state jobs, wages and benefits. And there's another bill in the state legislature to take over Detroit's Water Department.
Nationally, the corporations have just celebrated their most profitable quarter on record. The top .001% of the U.S. population owns 976 times more than the entire bottom 90%! And while the super rich pay less taxes every year, public workers are being falsely portrayed as "greedy exploiters" by politicians from both parties simply because we still have some benefits and pensions left after years of cut backs were forced on us.
There is serious talk in Washington, D. C. of allowing state and local governments to simply cancel labor contracts and pension obligations. Politicians in Michigan and other states are threatening to ram through so-called "right to work" laws which would essentially destroy our unions. As our unions are further weakened the entire work class suffers as employers no longer fear that their workers will join a union if wages, benefits and working conditions fall too far below union standards.
Dr. Martin Luther King was assassinated in 1968 while fighting for the rights of black public workers in Memphis. Then, as now, the public work force, especially in cities, was disproportionately black. In the wake of Dr. King's death, those workers joined AFSCME and other unions to win the dignity that Dr. King said should be afforded to all workers. The attacks on public workers and the services we render are civil rights issues, as are the attempts to dismantle and degrade Detroit.
In Dr. King's 1963 I Have a Dream speech he said that America had written black people a bad check, and he warned that business as usual would lead to a rude awakening for our nation. Today, business as usual is still bouncing that check. It's time for the rude awakening.
We need to bring business as usual to a halt on March 2nd during the National Day of Action to Defend Public Education, Public Services & Public Workers. Come to the next meeting of our newly formed Movement for Justice to help plan a day of action to demand that Detroit and our region be treated with dignity, and that we be given the federal funds necessary to rebuild our city and southeast Michigan. We won our rights and dignity by organizing and fighting to win, and we can and must do it again!
Endorsed by: AFSCME Locals 25, 101, 207, 214, 312, 409, 1642 & 1659; The Coalition to Defend Affirmative Action, Integration, Immigrant Rights and Fight for Equality By Any Means Necessary (BAMN); Defend Public Education / Save Our Students (a caucus in the Detroit Federation of Teachers).
THE GUIDANCE CENTER IN RIVER ROUGE: RACISM AND DISREGARD OF COMMUNITY'S RIGHT TO SELF-DETERMINATION
By Andrew Pilsner
After recently completing 3 months of a year-long AmeriCorps contract with a large non-profit organization called The Guidance Center (TGC), I was released from my position for questionable reasons. The experience allowed me a great insight into the operations of these large organizations. While their mission appears philanthropic it is evident that many of them are merely corporations who have finagled tax-exempt status.
 TGC serves the constellation of Downriver communities, from Belleville, to Flat Rock, to River Rouge. They offer "Community Resource Centers" among other services. I was employed at their River Rouge site, the former Walter White Elementary School which they had purchased.in 2009. Faculty at the school had not been notified. and returned for the 2009-2010 year, only to be told they had to leave. Previous classroom memorabilia and sentiments are still found throughout the building and in classrooms
What was most unfortunate about this organization was the utter dismissal of any meaningful conversation about how "community" is defined, how to treat community with dignity and respect, and how to compassionately build a community center.
I was hired as a "parent-child interaction facilitator," which means leading playgroups between parents and toddlers, cultivating relationships between parents and children and helping with early child development. Most of these positions are filled by AmeriCorps members, paid cheaply through government grants, having little to no background in the work for which they're being hired, and being given limited terms of service.
The community being "served" by the AmeriCorps members really gets the harsh end of the stick in terms of inconsistency and inexperience. While I was quite unprepared to nurture early child development, I not only entered willing to learn, but I also entered with plenty of real-life experience as a community organizer.
As it turns out, these "non-profit" companies are not looking for community organizers, but folks who will maintain the status quo and not transcend their blissful ignorance. In reponse to a request by the Vice President Betty Priskorn for employee suggestions, I submitted feedback about moving towards an anti-racist platform and agenda. Because the organization is almost-entirely white-led, it was clear that there would probably be cultural problems working in River Rouge, largely a community of color. As it turned out, there were. My suggestion form, in part, read:
I think, for one, identifying the racial legacies in the River Rouge community is very important for organizations . . . .While the complexion of the city may be shifting, the legacies of formal segregation and institutional racism are not. Every time one side of the railroad tracks is crossed, one is entering into a geo-politics of bias. Small children who are seven and eight years old continue to identity one side of the tracks as the "white side" and the other as the "Black side." . . . .further, the "white side" has been the recipient of business development, swimming pools and parks, grocery stores, public libraries and public schools, and many other important public resources that are rights to life, not a privilege . . . . the "Black side" experiences greater foreclosure rates and poorer living conditions, corner stores rather than grocery stores, closed schools, housing projects, etc . . . .it seems that a deep understanding of the role race played in River Rouge, and the role it plays in building healthy relationships would be beneficial . . . . race plays a role in the gate-keeping and exclusive process that has occurred in the solicitation of contractors for the Promise Neighborhood development grant, where the community has been entirely dismissed in deciding how this grant will impact them.
 I would encourage, at the very least, studying the Principles of Environmental Justice and the Principles of Working Together, both documents created at the People of Color Environmental Justice summit in Washington D.C. in 1991. One organization I recommend for facilitating this anti-racism training is the Michigan Round Table, which has facilitated anti-racism trainings for health care workers and other service providers, as well as communities simply on a human-to-human interaction level, where racial bias had informed community relations.
It seems that [currently] the community is treated with little dignity, but rather as some entity in a petri dish to be experimented on (Promise Neighborhood grant) and observed ("resource centers") for the economic well-being of the non-profit.
While hoping to encourage honest and compassionate conversation around building meaningful relationships between organization and community, I instead sounded the alarm bell.
The vice-president responded by email, "While I have serious concerns about what you've expressed, you will need to speak with the grant director about this." Moreover, my boss explained that he intended to set up a meeting with me, himself, and my supervisor to discuss "concerns about the direction I was moving in with the Guidance Center."
When prompting him about which concerns those were, he told me "You should know that the employee suggestion forms come across my desk…" I explained, yes, of course, and that I had not submitted the suggestion anonymously, disclosing my information and who my supervisor was. The grant director also did not follow up in any meaningful way. I would not hear from her again until I was suspended from my position.
It was at this time that I was also making preparations for a weekly program I intended to implement, movie night, which would be every Thursday night, a substantial commitment, but very much embraced by the community. Starting off with around 20 attendees, we had nearly 50 people in attendance at the last one. At one movie night, however, a co-worker employed through the AARP program arbitrarily threw out six brothers and sisters, influenced by her discontent with their family.
She explained that they didn't have anyone old enough to act as caretaker, which had never been established (and which the state of Michigan also does not have any formal policy identifying), and that as the days were getting shorter, it was too unsafe for them to be walking home alone. In actuality, they live directly behind the building and were not in any danger. I challenged her concern about young people walking home alone, and said that if it was a big enough concern to throw out a family, we should meaningfully address the safety issue for youth in the community in general.
I  had spent considerable time fliering for movie night, and taking time out to interact with the community, to listen, to joke and laugh, and for which we developed much mutual respect. One co-worker , whose job it was to facilitate community outreach, complained about this, resulting in new policies for movie night.
My supervisor presented me with two documents to sign: one defining who could attend movie night; the other defining when I could flier, and that I could not go by myself because of safety concerns. She also claimed that the language was too complex on the first flier (I had used the word "humanoid," her point of reference). I asked her what compelled her to believe that the community was not intelligent enough to understand this word?  She had no response, but reinforced the content guidelines nevertheless. Despite the compassion I brought with me to my job, and the desire for critical engagement, I was still a threat.
As Carter G. Woodson explained in the introduction to the Mis-Education of the Negro, "The author does not support the once popular view that in matters of education Negroes are rightfully subjected to the will of others on the presumption that these poor people are not large taxpayers and must be content with charitable contributions to their uplift."
This has been the treatment by TGC of the community, presuming needs – which, indeed, are many, – and throwing out scraps of food, expecting folks to be grateful. The community has been treated as a commodity, and as property relations and ownership are concerned, the community's economic output is low, increasing vulnerability and opportunity for exploitation.
An additional significant concern was the staff's unbelievable mistreatment of community members coming into the building, especially the after-school program youth. Terribly detrimental remarks would be made, such as "I'm so sick of you;" "Why don't you just get out of here?!" "I don't care where you go, but don't be here!" In fact, the oldest brother in the family thrown out of movie night had later remarked, "Why does this always have to happen to us? Why doesn't anybody ever like us?" Children would be in tears, leaving the building hurt and damaged, because of this insensitivity and mistreatment, and someone had to contend with it.
This mistreatment was an extension of the same destructive values this organization brought with them to the "community resource center." Ultimately, in such an insensitive organization, a sincere person must be willing to take big risks to be sensitive to community relationships.
There are further complexities. First of all, the community, in many cases, will not speak out against even substantial mistreatment. This has been explained by several folks in the community – because of the precariousness of folks' finances, housing safety, and other unsafe conditions diminishing qualities of life, there is concern that even this most minimal of resources in the resource center will be eliminated.
Vulnerable communities continue to experience psychological traumas caused by deprived access to the power structure (i.e., employers, federal and local government, state and local education board members, non-profit resources, etc.), which have mostly been responsible for creating the precarious environment in the first place. This vulnerability has been and continues to be exploited. The same power model is perpetuated in the design of the guidance center's programming and logistics, creating further separation from the community..
While TGC does offer some really great resources to community members in other communities, it has treated the River Rouge community as second-class citizens, which has been corroborated by community members over the past two years. TGC's destructive values are the foundation on which others folks develop in the organization, and therefore treat – or rather mistreat – the community, and each other.
Even more unfortunately, TGC, with a handful of other memorandum of understanding signers, has recently been awarded a Promise Neighborhood Initiative (PNI) grant which has been nothing more than a land grab and privatization scheme. It also makes TGC the judge, jury and executioner of future programming as the fiduciary of this grant.
The PNI was intended to replicate the Harlem Children's Zone around the country, contingent on a federal agenda and institutional governance. Everything is top-down, and developed by the same group of individuals who have no interest in the grassroots. In fact, in a recent conversation with one project director, Steve Gay,  he told me,"Ultimately, this is not intended to help the poorest of the poor," but build something in the middle.
In fact, the Wayne Metro Community Action Agency who, according to the Memorandum of Understanding, "will provide in-kind data collection services for the Needs Assessment," is governed by a board consisting of chairperson Jodi Adamovich, Fifth-Third Bank's Senior Vice President; first vice chairperson Stephen Czarnik of Cohen & Czarnik, LLP, a New York-based law-firm, and who is currently pending trial for defrauding stock investors of millions of dollars; and second vice chairperson Madelyn Williams, DTE's Wayne County regional manager. This list of nefarious individuals will be driving the PNI project.
Couple this with TGC, whose top four executives are provided a combined salary of $600k annually, and it's difficult to determine where community fits into all of this.
The River Rouge community has not been perceived as a resource in the PNI grant development, but rather a token object of abjection, of pity, and of emptiness. Just as the media's narrative of Detroit has focused on the idea of a "blank canvas," so has River Rouge. It have been further made evident that planning directors expect the River Rouge school district to be privatized and turned into a charter system. This process has already begun with the superintendent's submission of a declaration of financial emergency and deficit elimination plan to the Michigan Department of Education, as well as a newly privatized school security force. Even more disturbingly, the state of Michigan has threatened a takeover of the city itself, which now appears to be going through the hands of TGC and the PNI grant.
The grant process has further excluded any meaningful community engagement. TGC and other PNI lead members in Rouge have already received money for objectives they've developed absent of community voice, leaving the community left to make the most of what's being imposed on them.
The depth of this concern around how organizations and governments are responding to the many human, as well as institutional, crises we face at this time must include a conversation around how we will live our lives in community with one another as we transition from a system that is driven by profit to one that is driven by people. Critically engaging that process and transition demands a lot of risk, and encourages us all to ask the question of how we can uphold one another while we transform ourselves and how we live our lives.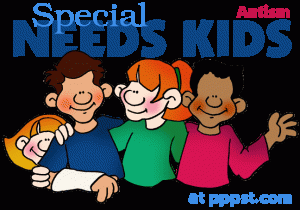 AUTISM INSURANCE IN MICHIGAN: IT'S THE FINAL COUNTDOWN!
Dear Autism Advocate,
Next week, the Michigan Senate will be convening to conduct a short lame-duck session. This will be the final opportunity to pass autism insurance reform in Michigan this legislative session. Now, more than ever, we need anyone and everyone to take action. 
HELP US FLOOD THE PHONE LINES OF THE MICHIGAN SENATE THIS MONDAY, NOVEMBER 29!
Only a few issues will be taken up during the lame duck session. We need to make sure that autism insurance reform is one of them. On Monday, November 29th, we are asking everyone from Michigan, whether they are personally affected by autism or not, to be part of a statewide grassroots push.
HERE'S HOW YOU CAN HELP

1. Call the list of Senators who are currently uncommitted Monday morning!
Politely ask them to pass autism insurance reform legislation during the lame duck session. Even if you've spoken with them before, it is imperative that you speak with them every day during the lame duck session, asking for their commitment and action!  
Patricia Birkholz           517-373-3447  Mike Bishop                517-373-2417  Cameron Brown          517-373-5932 

 Nancy Cassis              517-373-1758 

 Tom George               517-373-0793 

 Jud Gilbert                 517-373-7708 

 Bill Hardiman              517-373-1801 

 Mark Jansen               517-373-0797 

 Ron Jelinek                 517-373-6960 Roger Kahn                517-373-1760 

Wayne Kuipers            517-373-6920 

Tony Stamas               517-373-7946 

Liz Brater                    517-373-2406 

Irma Clark-Coleman     517-373-0990  

Michael Prusi               517-373-7840 
2.   Call Senate Majority Leader Mike Bishop and ask him to allow autism insurance reform legislation to be voted on by the Michigan senate THIS SESSION:
                      Senator Mike Bishop     (517) 373-2417

3. If possible, come to Lansing on TUESDAY and advocate in person. We need a polite, persistent presence at the State Capitol. Stakeholders are meeting Tuesday morning in the c apitol rotunda at 8:30 am sharp. If you are coming from a distance and would like to spend the night in Lansing, contact Ann at traveltrio@verizon.net for travel/hotel information. If you are able to come, we would love to know ahead of time so we can make sure to have a good representation in key districts. Please take a moment to fill out this form: Count on Me! 
AIM t-shirts will be available in Lansing.
 4. Media Events: Please help spread the word!

Newspaper- Let us know about any letters to the editor that makes it to your local paper(s)! We are hoping that this weekend's papers are filled with letters across the state. Thank you to everyone who submitted letters. We like to post all stories on the AIM Facebook page. 
Radio- Tune into the following shows over the next few days:
Saturday, 11/26 at 2:30pm on WJR, 950am: Steve Bockmann, of My Great Kid will be interviewed on the "Marie Osborn show"
Sunday, 11/27 at 9:00am on WDTW,1310am: House Majority Leader and autism reform champion, Kathy Angerer, will be interviewed on the "My Great Kid" radio show.
Monday, 11/28 at 10:30am on WJR, 760am: Lt. Gov.-Elect Brian Calley and Steve Bockmann will be interviewed on "The Frank Beckmann Show".
YouTube- Please watch and spread this compelling video of Lt. Governor-Elect Brian Calley's personal story of autism and why he supported the insurance legislation even before his daughter was diagnosed
5. Continue to leave voicemail messages all weekend, too! The most important day is Monday, when our calls will be answered by "live" people, but leaving messages and filling up their voicemail boxes over the weekend will create quite an impact as well.
Please visit Autism Insurance in Michigan, Autism Votes, My Great Kid or the AIM Facebook page for updates.  Patience is a virtue. Persistence gets the job done.
 Let's pull together next Monday and advocate for successful passage of autism insurance reform legislation for the families of Michigan this year!
With gratitude,
The AIM committee members
http://autisminsurancemi.blogspot.com/
 NEW MUNGER ELEMENTARY SCHOOL WILL NOT SERVE COMMUNITY NEEDS
 By Sheila Crowell
It's a $22.3 Million Dollar price tag to a two story building, that looks like an airport or a prison. It doesn't include any high school grades what so ever.
Nothing was brought up about the heavy concerns for our homes and the traffic that will be outrageous, not even the Safe Routes to School money that we lost meaning nothing will be there to help protect our youth just as it was before. Also nothing about Dingeman Playfield, but at this time a new security building for the DPS security will be built and as far as Hanneman Elementary, it will stand empty until someone wants it down, one way or another. 
Over twenty-two million dollars in a burned out neighborhood: quite a bite of difference between a $40,000.00 grant and a $22.3 million dollar building!
DPS VERSION
DPS launches $49.3 million in construction projects at three PreK to 8 schools
Thursday, October 14, 2010
Detroit— Heading into the one-year mark since voters approved a $500.5 million bond issue for Detroit Public Schools by a 62 percent margin, DPS is launching $49.3 million in construction projects at three PreK to 8 schools, including two new schools and an extensive remodel at another that includes a new dance studio, instrumental and choral rooms.
Since voters approved the Proposal S Bond Referendum 11 months ago, contracts to Detroit-based firms have been awarded for 16 of the 18 school projects.
Groundbreakings took place today for the three latest projects— Detroit School of Arts East – Duke Ellington at Beckham, Munger and Mackenzie PreK to 8 schools—which will be built by teams including Detroit-headquartered companies. Construction will begin this fall. When completed, the schools will provide an educational home for more than 2,500 students and will be a source of community pride and renewal for three city neighborhoods.
Construction has begun at other nine schools as part of the $500.5 million program, with one renovation project at John R. King PreK to 8 School completed over the summer. The remaining $210.54 million in capital improvement bonds were sold last week, giving DPS the necessary funding to finance the rest of the projects through 2012.
"It's unprecedented in the past two decades that, leading up to just the one year mark after voters passed the bond referendum, that 100 percent of projects will have been contracted, in this case, totaling more than $400 million," said Robert Bobb, Detroit Public Schools' Emergency Financial Manager. "This has quickly become Detroit's academic and employment stimulus project."
New facilities for the Munger and Mackenzie schools will be built from the ground up. Construction at both schools will start this fall and will be completed by 2012.
The $22.3 million Munger project, located at 5525 Martin Street, will include an elementary and middle school wing connected by a two-story "student arcade" that will function as a dining court, student center and school square. The school is being located at the site of the former Munger and Chadsey [HIGH] schools in a thriving section of Southwest Detroit. Bright, sustainable classrooms will line colorful corridors centered around an academic commons area and teacher work centers. The school is designed to accomodate between 850 and 1,100 students.
The $21.8 million Mackenzie project, located at 9275 Wyoming Avenue, will include a large open media center serving the needs of the school's middle and elementary students. [WHAT HAPPENED TO MACKENZIE HIGH SCHOOL?] The building design will focus on student safety and will be environmentally-responsible through the adherence to national standards set by CPTED (Crime Prevention Through Environmental Design) and LEED (Leadership in Energy and Environmental Design). The minimum goal is set at a Silver LEED Certification. [Ed.--[Does CPTED mean building a school to resemble a prison?]
Renovations at Detroit School of Arts East – Duke Ellington at Beckham PreK to 8 School, 9860 Park Drive, totaling $5.2 million, will include an academic wing addition with eight classrooms and an arts addition with a dance studio, instrumental and choral rooms. It also will receive an upgraded security entrance. Duke Ellington East students will relocate to the new Beckham facility once the two additions are complete in 2011. The Duke Ellington East at Beckham program serves as a feeder school for the Detroit School of Arts, and the new addition is expected to enhance the school's artistic offerings.
"We are extremely excited about the joining of two of the greatest schools—Duke Ellington and William Beckham—along with the building of the two additions," said Yolanda Herbert, principal of both schools. "The school, community, students and staff will be forever thankful."
Detroit voters approved Proposal S last November which enabled the district to access $500.5 million for school capital improvement projects. DPS received the 6th largest allocation in the nation. More than 3,900 direct and indirect jobs have been created under the capital improvement program, according to the state of Michigan employment formula.
The DPS School Construction Project includes a total of seven new schools and 11 renovations. The improvement program also includes district-wide technology upgrades [ed.--means federal e-rate funds for contractors] and security initiatives being funded with Proposal S dollars. To comply with federal guidelines, all bond dollars must be spent within three years and all 18 schools must be completed by September 2012.
________________________________________________________________________
 "CONGRATULATIONS" on winning the Conely Branch Library Art Project
Good evening, Monte:
The word "Congratulations" seem such a small word, but seeing our neighborhood come together, the faces smiling and hearing the people talk, and hugs of joy were given to each other, the word "Congratulations, is just what I and our neighborhood would like to give to you and your family, for giving us your "time and your will" to help make a large difference in our neighborhood. For this we "Thank You"  Monte, with all that we have and even more.
Thank You From:
Sheila and All Of Our Claytown Neighborhood
 _______________________________________________________________________
 HOW THE CLAYTOWN NEIGHBORHOOD WAS DESTROYED BY ROBERT BOBB AND THE PRIVATE FOUNDATIONS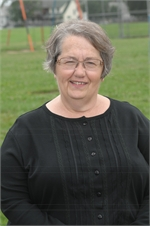 By Sheila Crowell  
Advocate for All Ages and Beyond sheilacrowell@att.net 
"Out with the Old and in with the New," this is the decision that was made for our lives and our neighborhood- Robert Bobb and his might grew and have once again made decisions for our youth, families, and including our Claytown neighborhood. In 2009, his decision to close Chadsey High and adding Munger Elementary to his plan, cost our youth, and our  neighborhood "Millions", that would have brought our neighborhood back to life. and put us on the map, that no one could or would ever forget or overlook any part of our Claytown neighborhood again.    
Let's admit it, Robert Bobb changes his mind as if he were a woman having hot  flashes, and his brain was fried in these moments, affecting his decisions by  this medical problem, that can send you into hell and back. Sad to say, we all know this is not what causes Robert Bobb, to make the choices that he made.
It starts from the top with Governor Jennifer Granholm, hiring Robert Bobb. From there the  hard work that each of us had given in one manner or  another was ripped apart, taking everything down that we had invested as volunteers, the donations, the hours of work became years, work from so many trying to make a difference for "our Claytown neighborhood".   
What hurts even more, are these people whom come into our lives telling us  what will be taking place and not asking, talking, or involving each of the families who live in Claytown, that pay taxes, at the same time making decisions to enroll  their youth into the Detroit Public Schools, hanging on for dear life, because these  are our homes, and besides where do we go and with what money?  
Our heads  have been laid on a chopping block, for the world to see a person wearing a mask  covering their faces, ready to behead each of us by the orders of these people, who have slid into our lives like snakes in the grass. Their agendas are to rule, dictate and destroy in that order if these agendas are not followed to the "T", then off with your heads, making a destroyed dead neighborhood.   
This new and latest decision from Robert Bobb, was given by Mark Schrupp to only a hand full of people say about 20/25, that came to a so called meeting that was put on by Terry Whitfield, whos is involved with the Chadsey Condon Organization Board (CCCO). She also works for Bridging Communities Inc, a non-profit that has joined together with (SWS) Southwest Solutions whom is also on the CCCO Board, and all are hooked together adding more names to the list, that have closed door meetings, not involving "any of our residents" unless you are on this so called elected board of people, which is ruled by the Skillman Foundation and the National  Community Development Institute (NCDI).  
"Detroit" has become so blind, to what is happening around each of us, that only time will tell when the doors of Detroit will be closed forever. From every aspect,  from the small to the largest of these so called people whom have come into our neighborhoods, saying to each of us and our families, in words they are going to save the day for the people whom live in our neighborhoods, that have been over looked and forgotten by so many. People with hopes that just know, all they need is for someone to come to their aid and all will be saved, if it were only that easy.  Be careful people, be very careful ~  
All anyone has to do is: "Watch, Listen, and Learn", then you have to realize that you must speak out asking questions, that will knock the socks right off their well trained feet. Not to fall for words that have been taught by groups of well trained people, to help them make others jump over ropes, as if you were being trained to be a good little puppy dog. Give us a treat and we will sit, beg, and even turn  on each other, as if we are pits bulls welling and ready to attack another, just for that special treat, that you will receive for selling out your neighborhood.
 People are to come to us with  well planned schedules, that will help to show us  what our needs are, that will help to patch the cuts that we have made or help to mend what others have brought our way. But something happens in the midst of these well planned schedules, that we fall for hook line and sinker, the trust that  you gave to these people, meeting after meeting gets used. All of a sudden you have lost control of what it is that you want to see take place in your neighborhood and all of a sudden they are in control, of every move that is taking place in and around your families and your neighborhood. Why, because you forgot to "Watch, Listen, Learn." So in other words they sold you a bill of goods, their goods, not  yours, you just handed to each of these people, not just another feather in their caps, but you gave them what they had been trained to take from you, and that is "Power"….    
People have to "stop being afraid" of these people with money and power, did you  ever wonder how they got where they are? Words that are given from the Foundation's, Non-profits, Organizations, Church's, not leaving out the people who jump at being a volunteer, to many of us not knowing anything about who our  youth and seniors are dealing with. We can't leave out the "Special Cliques" that have meetings behind "CLOSED DOORS" where a room of people are making decisions for our lives and our neighborhoods,  leaving out the most important people of all, and they are called residents. "You ladies and gentlemen, we have a right to  "vote", but we don't have rights to be "involved."  
Who do we trust, someone whom gives you a high five, or even a hug and at that same moment in time, they are willing to look into your eyes and lie with every breath, that they are taking to make a name for themselves, and to gain that almighty hand of power. Leaving you kicked to the curb, as if your breath was as worthless and meant nothing. 
When Governor Jennifer Granholm hired Robert Bobb, he came along as if he were a knight in shining armore, who had such power that everything that came out of his mouth, would be as if it were gold, running down the water falls of our lives. Well I hate to put a shocker to your pockets, but Robert Bobb and his group of merry men and women of followers, have done nothing for our 48210 Neighborhood, except to close our schools, shut down our neighborhood, and rip apart the teams, that were working and giving everything they had to "Bring our Claytown 48210  Neighborhood Back to Life." 
After asking and begging Robert Bobb, he sends Mark Schrupp, to a meeting that  as I said only a hand few of people who heard the words that a new Munger, was going to be built. A PK-8 grade school, no high school just a new school in place of the old schools, that would not benefit all of our youth of our neighborhood and beyond  of all ages, that would want to enroll in a DPS school. Ladies and Gents, did you think I would leave out the good old DPS, Detroit Public School's group of do nothings, that helped to take Chadsey High and Munger Elementary down and before that closed Hanneman Elementary making three schools closed in two main blocks (SAD)…  
 Let me ask you these questions, have you been on the inside of Southwestern or  Western High Schools? I have, and seen with my own eyes, a world of difference  that would shock you beyond belief, to see how a set of youth could be treated so different from another, and without fillings of guilt from anyone, for the part they played in the demise of our youth and their education. Ladies and Gentlemen, someone had an interest in helping to fork out big time money, to keep these  two schools in great shape. Chadsey High on the other hand was forgotten for  a planned reason, and how long did these actions go on, more years than we can count that helped Robert Bobb to close the doors of Chadsey and Munger putting  a stop to life as we knew it. 
In 2008, Munger Elementary received the largest grant given to the City of Detroit  for the hard work, that we as a team gave for 8 months, that would help to give our youth a safe path to school. A grand total $515,000.00 dollars, sorry to say
Chadsey did not receive anything. Sad to say, the fault lays on one person, who did not turn the paperwork in, once again that left Chadsey High and it's students out in left field. Come 2009, Munger lost over $504,705.00 dollars by Robert Bobb making the decision to close Chadsey and taking Munger with it.    
On September 16, 2009,  the Free Press wrote a story about the funding that was lost for our Dingeman Playfield and the Safe Routes to School grant money: "$504,705.00 of Munger's unspent grant money went to other schools, said Mike Maisner, a spokesman for Michigan Fitness Foundation which administers the grant. Governor Granholm's name was all over the Safe Routes to School program, who hired  Robert Bobb that closed our schools and helped to take Munger Elementary grant  money away from our youth and our neighborhood. Oh, did you feel that kick to the curb, we did!  
Let's not forget Hanneman Elementary, that has been closed for three years, and it is  still standing, with only the outside walls left, because the scavengers have spent  hours, stripping the inside to the bone. If a new school is built, what will become of Logan Elementary, and then Priest Elementary that holds PK-8 grades, with  over 800 youth, the same amount that this new school will hold, and the same  amount of youth that Chadsey had before it was closed, with Munger adding another 400 youth?   OW Homes Elementary has been put on the cutting board to be closed in 2011. So my point is, who would not want to go to a new school, dropping the enrollment of Logan and Priest Elementary, plus OW Holmes whose doors will be closed forever. More people will leave our Claytown neighborhood, as they did when Chadsey and Munger closed. Leaving more buildings empty and no use to anyone except the scavengers.     
 We weren't good enough to be included in any decisions about this new school, although I have emails that state we will be included from Mark Schrupp, in meetings with the concerns for the decisions. I can tell you that the, Chadsey Condon Organization Board, which is run by Skillman Foundation and (NCDI) National Community Development Institute, had a meeting with Robert Bobb, and Mark Schrupp and Mr. Jones, behind closed doors. Skillman Foundation, made a huge mistake and put my name in the Meto Times, as one of the board members for the CCCO, and to all, I left that group Jan 30, 2010. But (SF) opened the doors for me to walk into that building  and to what "watch, listen and learn", from how many residents? Just little old me~ 
 I have to tell you this, about 6 blocks away from the old site of Chadsey and Munger, is a Toxic Waste Dump Site, located at 6100 McGraw, go to your search bar, type in Livernois Brownfield, then click the site of the defunct Kelsey Hayes, take a look at what our youth and neighborhood has had to walk by everyday going to school and  going back home. The safety issues are more than any youth of any age should have to deal with, just trying to get an education!
After you see this please understand that I have put my life in danger, taking more pictures and taking groups of people,  including Channel 2 inside those 16 acres to make a point for the safety of all. But for some reason Robert Bobb and his group have no problems whatsoever, making the  youth and the families whom have to walk their children to school, past such a deadly area that is not safe for anyone to walk at any time day or night, to receive an  education. 
Do we need a new school, with more than 400 burned homes in our 48210 area?  Take care of the ones you have, then help us to clean our neighborhood, then see how many people, residents of all ages you have left in the Claytown neighborhoodthat covers the 48210 area, then think about building a new school. One more question for each of you to think about, I said the DPS did not take care of Chadsey High, what makes you think the DPS will take care of a new school, if they can't take care of the ones they have? 
 On October 15, 2010 a meeting was set for (1:30pm), a few hours of a notice was sent out for all  these chosen people to come to the meeting, for the new school that is be built in OUR neighborhood. This did not include our Claytown youth and neighborhood that is left. The meeting was held at the Beckham Academy that is located at 9860 Park Drive, Detroit Mi 48213. MapQuest has the travel time 10.70 miles about 18 minutes with about 3 hour notice. This was not enough time for anyone of us to get together and go to hear what others have planned for our lives. The meeting should have been in the "48210 area" where the so called new school is to be built. Priest Elementary could have held the meeting.
Conflicts of Having Schools at the old site of Munger Elementary and Chadsey High, located on Martin in the Claytown Neighborhood of 48210 area. 
By Sheila Crowell 
1. Hanneman Elementary located at 6420 McGraw was closed in 2007. Hannaman has not been torn down and stands for all scavengers to strip everything, that was left in the abundant building, helping to demise our neighborhood, even more. Hanneman must be torn down before Munger Elementary and Chadsey High comes down. If they don't have the money now, they will never have the money. 
2. DPS for too many years stopped taking care of  Chadsey High as if it meant nothing, or it was  planned to again help the demise of our youth and our neighborhood, helping to close Chadsey High and along with this decision Munger Elementary doors were also closed at the same time. 
3. Both schools ran off one boiler that would heat both Chadsey High and Munger, Elementary, so with one school closed, what was to happen to the other?  
4. Hanneman Elementary, Munger Elementary and Chadsey High, making a total of 3 schools closed in a 4 block area in 2 years time. These decisions also helped the demise of our youth and our neighborhood.  
5. In 2008 Chadsey High and Munger Elementary applied for Safe Routes to School grant money. Munger Elementary received $ 515,000.00 dollars, the largest grant in the City of Detroit. Chadsey High did not receive any grant money, because a Assistant Principal for the 7/8 grades of Chadsey, did not send the paper work to Safe Routes to School. Therefore losing any grant money to help Chadsey High and our neighborhood.  
6. 2009 Munger Elementary lost over $504,000.00 that was left in the Safe Routes to School grant money, because Robert Bobb made the decision to close Chadsey High taking Munger Elementary with it. Another Demise for our youth and our neighborhood. 
7. Southwestern High and Western High have been take care of, with repairs and helping to keep their youth and their neighborhood alive, (Why were we left out ?). Our youth are just as equal as any other youth, aren't they?    
  8. Gangs starts recruiting youth to follow them, in the 4th and 5th grades of  Munger Elementary. 
 9. Gangs stood outside of  Munger to Chadsey and even sit at the store across from Chadsey waiting to fight each other, 5 days a week, morning and afternoon.
 10. DPS security could not handle the school problems. Since both schools have closed we have seen more DPS cars at Chadsey High, than when it was opened. 
11. No Police will be available. Our neighborhood suffers from the lack of police. They couldn't be available when the schools were opened, what makes you believe the police will be there for a new school?. I'm not being mean, this statement is just a fact. 
12. High school students are bused from Munger Elementary to Southwestern. If a new school is built these students will be dropped off at or around the same time, that the new school will be let out. Again gangs will be mixing with younger students, this is not safe for any one of any age.  
13. If the  busing for the high school students stop, many of the youth will stop going to school. major loss all.  
 14. Enrollment numbers will fall, for Priest Elementary, after all whom wouldn't what their child or children enrolled in a new school. A school with under 600 students, will have an Assistant Principal.  
15. OW Homes and Priest Elementary, along with the Universal Academy, applied for the Safe Routes to School program in 2010. 
16. OW Homes and Logan Elementary will close in 2012 and there will be NO reason for the Safe Routes to School  grant money for OW Homes. Another loss for our youth and our neighborhood. 
17. No street lights are on, for Lonyo and Central so with OW Homes closed the youth that are sent to this new school will continue to walk to school in the DARK. Hoping they make it to school safe and sound.  
18. If a new school is built on the old site of Chadsey High and Munger Elementary, we will"NOT' receive the over $504,000.00 grant money that we lost. If a new school is built a check of double that amount plus interests should be given without a new application to the Safe Routes to School. We lost all the plans that were made to improve the area of these two schools that were closed.  
19. "OVER 400 Homes" are burned in the 48210 zip code, more burning everyday. Who would want to move here and where will they move to, "empty lots"? What need is there for a new school? Take care of the ones you have.. 
20. The Old Gang Squad building is located across from Munger Elementary and Dingeman Playfield, that has been closed and abundant for years, with the garage doors open for anyone including dead dogs to be dropped and left for our students to walk passed as going to school. It took one year to get it repaired to the point that no one could open it again. (2008 to 2009). Now the side on Braden has an opening to the building. This building has been stripped from the scrappers. 
21. There is a building next to the Fire Department, and it is located on the corner of McGraw and Martin across from Munger Elementary, and has been closed 1 year. About 20 cars are sitting in the fenced lot. People walk by this area with rats running around, a new school can be built but nothing changes in the neighborhood. This area is not safe for any child going to school, much less anyone walking past this area. 
22. DPS is trying to buy Dingeman Playfield a 15 acre city owned park. Where did DPS get the money to buy a city owned park?  From what foundations?  How much money will it cost to close our neighborhood youth and families off, from any more recreation?. ( $1.00)? 
23. If DPS receives control of Dingeman Playfield, this means our public park will no longer be opened to the public, our neighborhood.   
24. There has been (NO Communication) with our neighborhood, unless you count the Chadsey Condon Community Organization, (CCCO), which is ruled and run by Skillman Foundation. We as the residents are the people whom should be involved. Promises but no meetings. 
25. Jobs for a new school, and job losses of schools that lose their enrollment. 
26. Homes that are located on Martin, Larkins and Cecil will receive damage, because of the schools being torn down and grounds ripped up. These homes were built in the 1928 era. Who will be held accountable for the possibility of damages and actions? Will a fund be set up  or a check written out for each homeowner to take care of the problems that will accrue, for each of the homeowners of Martin, Larkins and Cecil. Please do not use the words, our homes are old. This is all we have and this where we live…… 
27. Ironside and Larkins are a Class or Type C. This means Ironside is not strong enough for heavy traffic. On the street of Ironside, 3 holes were made in the street because a fire truck had to put it's stands down to support the fire truck, that caused the street to drop. One of them were 3 feet deep. City came and (patched) the holes. 
28. DTE came to dig and shut the gas off, after the fire a few days later in front of my son's home at 5234 Larkins. Because they had to dig, the pressure from the machine started forming a small hole.  
29. 2007 Ironside and Larkins received new streets, since (1940) because the city did not take care of the water damages that came from Dingeman Playfield when it rained and the when it snowed, water would cover the city sidewalk causing water to run across the street onto the sidewalk of the home for 5234 Larkins causing water to stand 2 to 4 inches decaying the sidewalk, making it unsafe and homeowner had to walk in the neighbors yard to get to his home. 
30. Vehicle after vehicle for years as far back as 1988, that I can remember parked on the City Sidewalk, helping this problem to destroy Ironside and the homeowners property. 
31. 2007 A new sidewalk was installed at 5234 Larkins by the City of Detroit, with a handicap entrance, also at 5233 Larkins parcel sidewalk with handicap entrance was installed due to water damage at this address. Both have cracked. 
32. Ironside by the sidewalk next to Dingeman, had to be repaired again, due to more water damage. Again the sidewalk and road is sinking due to the water that is running as before. There are no curbs on Ironside and Larkins, except a small area that is on the side next to 5234 and  5233 Larkins.  
33. 2009, Three signs were installed on Ironside, that state No Outlet, Street Ends, and No Standing After Dark, next to 5234 Larkins installed by T&E. On Ironside next to the sidewalk that is next to Dingeman Playfield, signs were also installed No Standing After Dark.  The homeowners have requested that the City Council close the alley off between Ironside and Edsel Ford W, because of the large safety issues due to the traffic of Chadsey High Parking Lot, and ALL of the traffic speeding in and out the school lot. Since the schools have closed about 50% of traffic problems come come to an end.
34.Tonight 10/16/2010 one car came off Cecil, the driver was speeding on Ironside and went into Dingeman Playfield speeding in circles tearing the park grounds up. At this same time another male wearing a orange vest, was taking videos of this taking place. They left and brought 5 more cars and from there went in the park grounds destroying city property, even more. Also speeding and burning  tires in Chadsey High Parking Lot. Police were called, no one came. Pictures were taken. 
35. The neighborhoods on Larkins next to Ironside did put a request to Council Member Kwame Kenyatta, to close the street and alley off to help the traffic to come to a halt, helping to put a stop to the safety issues that occurs on Ironside and the alley between Ironside and Edsel Ford W. and Chadsey High School Parking Lot. They have heard nothing! Mark Schrupp, where is the help that you told me that would come?  
36. A little girl was hit and killed at Cecil years ago, a 15 year old boy riding his bike on Edsel Ford W was hit by a car. Also a man pushing a basket was hit and driver left the seen. A little boy weighing about 45 pounds and 7 years old was hit by a Yukon XL knocked into the air, he was  running across street to Dingeman Playfield, no one was watching him at a little league football  game. I have pictures of this, I heard and saw him in the air.  
35. At the intersection of Cecil and Edsel Ford W. and Edsel Ford E where the youth walked each and everyday going to Munger and Chadsey, more accidents have happened that the police dept. doesn't even know about. Semi, cars, & apt. building and fencing along with the sidewalk have been  hit. City light pole was taken down by a semi. I have a picture of a car upside down that lost control, two women was able to crawl out from the upside car and then ran with one hurt and yelling wait for me. 
37. Three vehicles of my own have been hit 9 times, parked in front of my home since 1990, I stopped parking in front of my own home in 2003. Vehicle upon vehicle have been hit on Cecil just parked, from 1988 to 2010. This is how long I have lived on Cecil. Can you imagine a semi coming around the intersession heading for our lives and homes?  
38. Will DPS take care of the snow that should be removed from the sidewalks or is this on the City of Detroit? I have pictures that no one does anything until I make noise. 
39. Cecil has one lane for parking, and the other line is a "No Parking Fire Route" with signs installed. With each fire engine that is making its way to the intersection of Cecil and Edsel Ford W and Edsel Ford E I hold my breath until I hear they made it through these dangerous intersections.   
40. 2000 to 2002 we had to deal with the safety issues from the Semis that would make a right turns onto Cecil from I-94 exit ramp onto Cecil, beginning only inches away from our parked vehicles causing such fear for our property and our lives that, I worked along with the neighbors on Cecil and many other streets, getting letters, signing petitions that were taken to T&E along with a meeting with the Community Relation of the City of Detroit , and from there 3 signs were installed by T&E of "No Truck Turning". One semi makes a turn onto Cecil putting our lives and homes at risk, or any semi makes a turn on Ironside again putting lives and homes at risk, I will be taking pictures, and if I have to I will stand in front of each semi that makes that turn. Putting my own life at risk. 
41. We have our own Toxic Waste Dump Site located at 6100 McGraw, 16 acres that used to be the old Kelsey Hayes plant, that I have been working on for 4 since 2006.With 6,000 tires and what was left and what everyone could bring to this site and leave for our neighborhood to see and inhale. The worst part of this is the youth of Chadsey High and Munger Middle that became Munger Elementary the youth had to walk by this hole that could have eaten them alive, to get get an education. Go to Livernios Brownfield click the site that says the defunct Kelsey Hayes and take a look at what has laid there growing for to many years that put out youth live at risk. Not leaving out 5300 & 5600 Livernois. 
42. "Robert Bobb, DPS and All" that are included, wants to build a new school on the same site of Munger Elementary and Chadsey High, only 5 to 6 blocks away from the same site the youth walked before Robert Bobb closed Chadsey and Munger. Theses are the leaders of our youth!    
43. Now you put your family into our shoes, and you have to make a choose to move into our Claytown neighborhood. After riding around our neighborhood, from Wyoming to Junction and Warren to John Kronk, tell me and our neighborhood just what street would you pick to put your family and their safety on. Just think about our youth walking to these schools with no protection.  Please I ask that you give me, "one" good reason that a new school should be build? DPS take  care of the ones you have opened, this lays on each and all of the DPS. 
44. Oct 19, 2010 Robert Bobb and his mighty group, which will be at Munger Elementary at 5525 Martin at 5:30pm, to tell our neighborhood what he and the others are going to dictate to each of us. We have the right to go vote, but we do not have the right to be involved.
 From: Sheila Crowell
Advocate for All Ages and Beyond for Our Poor and Dyng Claytown Neighborhood, with plans for a new school