Stepfather Louis Head speaks for many grassroots Black youth
Enough of officials calling for peace–where were they when Mike Brown was killed?
By Diane Bukowski
Commentary
November 25, 2014
DETROIT — As did thousands across the country, I watched the St. Louis County Prosecutor announce that the grand jury in Ferguson would NOT charge Michael Brown's killer kop Darren Wilson with ANYTHING–not even involuntary manslaughter or reckless use of a firearm, charges faced here in Detroit by killer kop Joseph Weekley, Jr. in the machine gun slaughter of Aiyana Jones, 7, in 2010.
Of course, Weekley walked anyway while Aiyana's FATHER Charles Jones went to prison instead for 40-60 years on trumped-up charges.
I also listened to the pathetic platitudes mouthed by our President Barack Obama, and other so-called leaders across the country, including Rev. Charles Williams of the National Action Network, here in Detroit. PEACE, they said–we need PEACEFUL protests. Williams spoke at Aiyana's funeral, but he has been nowhere to be seen since, as her family has suffered excruciating pain, poverty and media assaults through the last four and a half years.
WHERE WERE THEIR CRIES FOR "PEACE" WHEN DARREN WILSON, EXPOSED BY "ANONYMOUS" AS LIKELY TIED TO THE KKK, EMPTIED 12 BULLETS FROM HIS GUN AT AN UNARMED 18-YEAR-OLD WHO WAS ON HIS WAY TO COLLEGE?
Where were they when Cleveland police just murdered 12-year-old Tamir Rice at a recreation center PLAYGROUND as he allegedly played with a toy gun?
Where were they when Vonderrit Myers, Jr., 18 was shot to death IN THE BACK as autopsy results have shown, by St. Louis killer kops Oct. 9?
Where were they when a virtual firing squad of white Saginaw cops lined up in 2012 to surround Milton Hall, Jr., a mentally disabled man who had only a penknife, then shot him multiple times to death?
Where were they when Northland Mall security guards in Southfield, MI lay on top of 25-year-0ld McKenzie Cochran, Jr. as he cried out that he couldn't breathe because they had cut off his windpipe, then died as dozens of shoppers watched?
Where were they when Florida cops tased 18-year-old accomplished 18-year0ld artist Israel Hernandez to death in 2012 because he was painting on a building? Where were they back in 2005 when police in California killed 5-year-old Suzie Pena?

The Michael Brown verdict has given the green light to killer kops across the country. This is nothing but outright violent, military WAR, particularly on youth of color, and it will only be stopped in the way that ANY war is stopped–by organizing and responding in kind.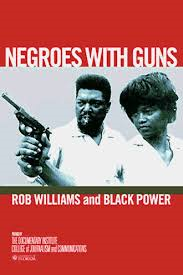 Volleys of gunshots were heard during the start of last night's rebellion in Ferguson streets. It's not clear if they came from protesters or police. But if it was the protesters, there is no way that they can be blamed for what amounts to self defense, as famed leader Robert Williams advocated in  decades ago.
The Final Call reported that young people took the stage during Ferguson October, displacing religious leaders and other so called "civil rights" advocates.
"On stage, Tef Poe offered his street level assessment of issues and problems. So-called gang members like the GD's and the Vice Lords are not on this stage, he noted. But it wasn't the professional people or academics out on the streets protecting us, it was the brothers with tattoos and their shirts off, he declared. We are not professional activists or organizers but we are real people dealing with real problems, he said. "I don't need Don Lemon to tell me what happened. I was there," said Tef Poe, referring to the CNN newsman. Elders were challenged to listen to, respect and support this emerging crop of fearless young leaders, who have not stopped their demands for justice."
More to come in VOD on the Ferguson grand jury verdict. I'm on my way to Detroit's protest at 4:30 pm in Hart Plaza. Hope to see you there.
Related:
http://voiceofdetroit.net/2014/10/02/weekley-shot-aiyana-instantly-gun-at-head-grandmother-says-weekley-grabbed-raid-sgt-s-gun-after-shooting/
http://voiceofdetroit.net/2014/10/30/code-black-alert-vonderrit-myers-shot-in-back-slave-patrol-officials-continue-disinformation-campaign/
http://voiceofdetroit.net/2014/10/30/aclu-testifies-at-inter-american-commission-on-police-execution-of-milton-hall-in-saginaw-mi/
And more.