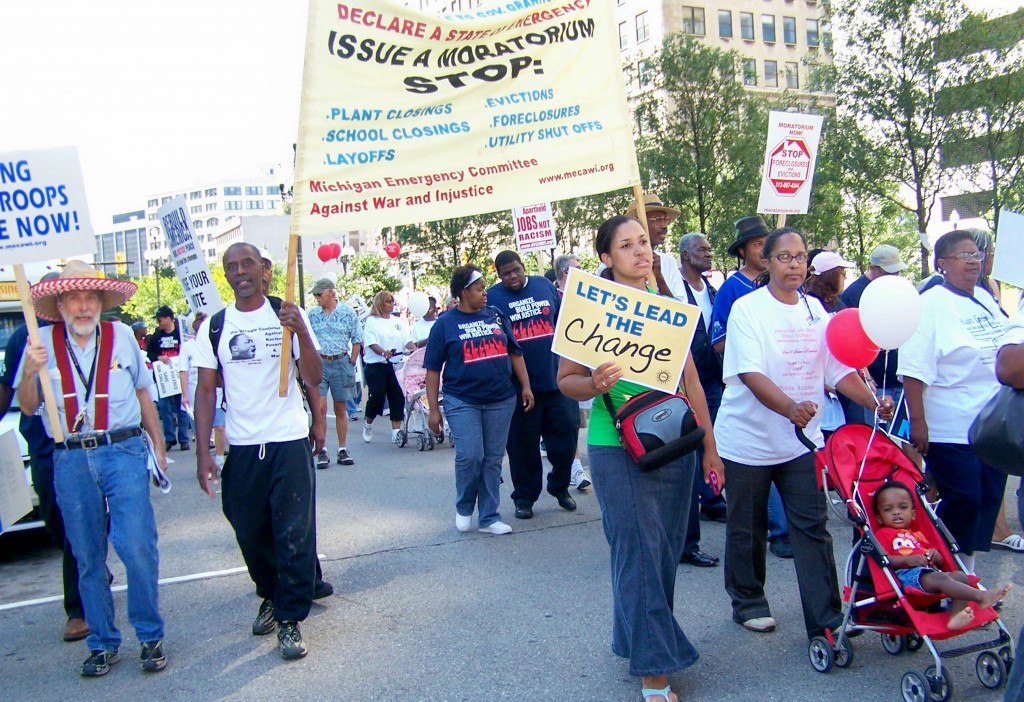 Demand That Governor Granholm Declare a State Of Economic Emergency In Michigan To Stop Foreclosures, Evictions & Utility Shut-offs For The Unemployed
THURSDAY, DECEMBER 2, 12 NOON
STATE OF MICHIGAN BUILDING, 3054 W. GRAND BLVD, DETROIT (formerly the GM building in the New Center)
According to a November 22, 2010 Michigan Unemployment Insurance Agency statement, 162,000 people in Michigan have already exhausted their jobless benefits this year from January through November 2010.  181,500 more will exhaust their unemployment benefits from December 2010 through April 2011 if Congress doesn't approve an extension of federal benefits this week. 
The loss of unemployment benefits has already led to massive foreclosures, evictions and utility shut-offs.  While the state has received $500 million in federal funds for the Helping Hardest Hit Homeowners Program to keep the unemployed in their homes, the major banks have refused to participate, and the state has failed to develop a plan for implementation despite announcing the program last July.  Less than 200 unemployed workers have received the aid they were promised.  With the federal cut-off of unemployment benefits, tens of thousands more unemployed workers will become ineligible for assistance. 
 Join us to demand that Governor Granholm declare a State of Economic Emergency for the Unemployed in Michigan, and use her executive authority under the law to place an immediate moratorium to halt foreclosures, evictions and utility shut-offs for the unemployed, while the government figures out how to insure the survival of hundreds of thousands of Michiganders.
Demand that Congress immediately pass the federal extension of unemployment benefits, and not link this program to provide minimal relief to the unemployed to providing tax breaks for the richest Americans.
MORATORIUM NOW!
COALITION TO STOP  FORECLOSURES, EVICTIONS, & UTILITY SHUT-OFFS
313-887-4344  www.moratorium-mi.org