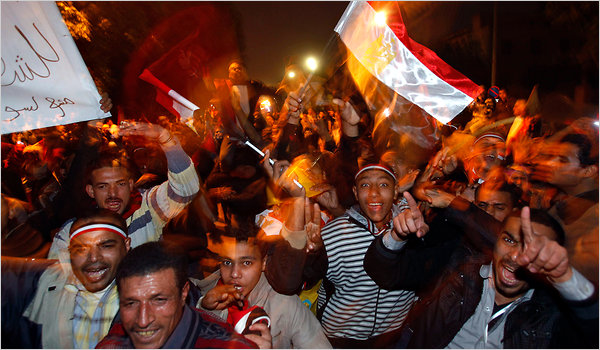 BREAKING NEWS: OAAC ANNOUNCES RALLY IN SUPPORT OF EGYPTIAN REVOLUTION, SAT. FEB. 12 4 P.M. DEARBORN CITY HALL, MICHIGAN AT SCHAEFER, WITH CELEBRATION AFTER RALLY AT 4337 MAPLE (turn right behind Deaborn City Hall, go two blocks.)
  Join us as we celebrate the victory in Egypt   
PRESS RELEASE CAAO- MI  
DEARBORN (2/11/2011) –
"We are witnessing history in the Arab world, the awakening of the Arab people and the beginning of democracy across the region," said CAAO spokeperson Osama Siblani. "As Arab Americans we are extremely proud of the Egyptian people who stood up so courageously for their rights and we are ecstatic that they were able to oust the dictator Mubarak. We will be celebrating this victory for a long, long time."
CAAO is an umbrella group for 40 organizations in Southeast Michigan
The Congress of Arab American Organizations in Michigan (CAAO) has announced that a celebration in honor of the freed Egyptian people will be held at the Lebanese American Heritage Club in Dearborn Friday evening, February 11, 2011 beginning at 5 p.m.The LAHC is located at 4337 Maple St. in Dearborn. 
"We urge the Obama administration and the U.S. Congress to take a firm and unwavering stance in support of the Egyptian people and the ousting of not just the dictator Hosni Mubarak but also his entire regime," said Osama Siblani, CAAO spokesman and publisher of The Arab American News.
"We strongly urge the U.S. to reverse its support of oppressive totalitarian regimes in the Arab world in support of the ideals of freedom and democracy that we cherish here." Siblani added.
Contact: Osama Siblani, CAAO Spokesperson: 313-505-4889
Go to Al Jazeera link at right of Voice of Detroit site to reach and watch ongoing live coverage of the revolution in Egypt.