Click here for a list of protests.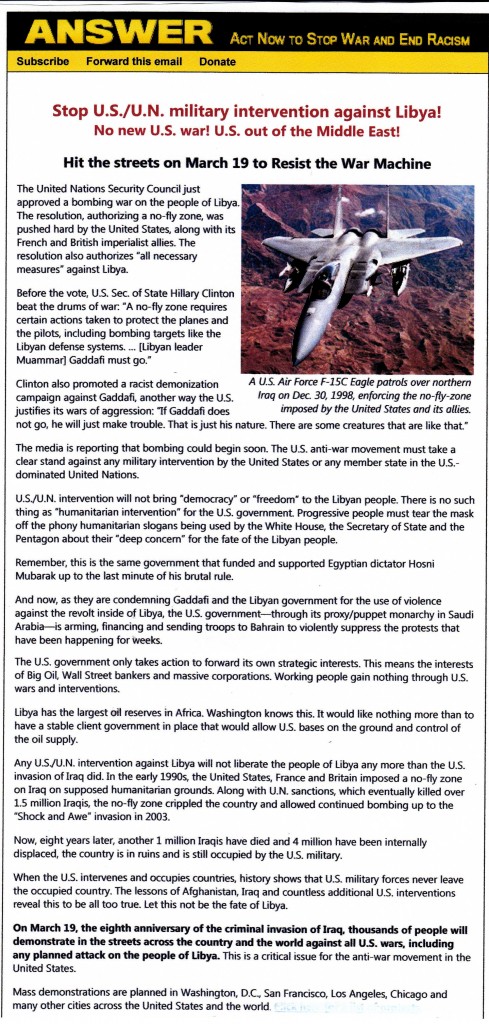 Your help is needed to make March 19 a successful day of action to resist the war machine. Please make a generous donation today. Click here to donate. Only the people can stop U.S. wars.
http://www.AnswerCoalition.org/
info@AnswerCoalition.org
National Office in Washington DC: 202-265-1948
Boston: 857-334-5084 | New York City: 212-694-8720 | Chicago: 773-463-0311
San Francisco: 415-821-6545| Los Angeles: 213-251-1025 | Albuquerque: 505-268-2488
 
If this message was forwarded to you and you'd like to receive future ANSWER updates,
click here to subscribe.