Hearing on motion for summary judgment by defendants set for Tues. Sept. 20, U.S. District Court Judge Julian Abele Cook
By Diane Bukowski
Aug. 16, 2011 
DETROIT — A federal civil rights lawsuit against Michigan Child Protective Services (CPS) worker Mia Wenk, her supervisor Monica Sampson, numerous other Department of Human Services personnel, the Detroit Police Department, private foster care agencies and shelters, and Family Court judges and referees is currently proceeding in federal court.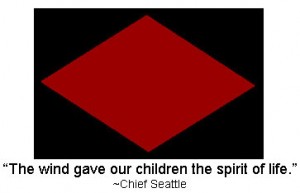 The lawsuit asks for injunctive and declaratory relief and compensatory damages on behalf of Nathaniel Brent, a Detroit father of five children with Native American heritage, who were removed from their home for four months.
Wenk, Sampson and other defendants in the case were also the chief protagonists in the removal of Ariana Godboldo-Hakim from her home in March, and her forced psychiatric hospitalization and medication afterwards.
Events described in the suit bear a striking similarity to events in the Godboldo case, down to the fact that the children were being home-schooled, as Michigan law allows. 
Wayne County Family Court Chief Judge Leslie Kim Smith, whose rubber-stamped signature was affixed to the order to remove Ariana, the Detroit Police Department, and the Children's Center, also involved in Ariana's case, are included in a lengthy list of defendants.  (Click on Mia Wenk federal lawsuit Nathaniel Brent to read entire lawsuit.)
Brent filed the suit in pro per on Feb. 22, 2011, prior to the Godboldo incident in March, 2011. It has been proceeding before U.S. District Court Judge Julian Abele Cook. It challenges Michigan's state child protective laws as unconstitutional, both on their face and as they were applied in Brent's case. 
Brent says his 15-year-old son ran away from home. When police returned him, they at first contacted CPS but later withdrew the complaint. Brent says DHS policies specifically prohibit considering a simple runaway as cause for a CPS investigation. 
However, Wenk gained entry to Brent's home on Jan. 20, 2010 through "deceit and coercion" by claiming she was there to see that the child was 'alright' so she could close her case file, according to the suit. She did not inform Brent that the police had withdrawn their complaint. 
"Upon entry to Plaintiff's home . . . .Ms. Wenk began questioning R.A.B. [the child] . . . When Plaintiff objected to the suggestive and leading nature of the questioning Ms. Wenk then demanded to speak with R.A.B. alone and told Plaintiff father that he could not refuse or he would be in violation of law," reads the suit.
"Ms. Wenk then had R.A.B. take her to his bedroom. Without parental knowledge or consent, Ms. Wenk ordered R.A.B. to show her the whole house. This constitutes an illegal search under U.S. Const.4th Amendment and Mich. Const. Art. I Sec. 11." 
The suit alleges that Wenk, her supervisor Monica Sampson, and intern Heather Decormier[McFarland] again entered the home on false pretenses the next day to take pictures of the premises, while Wenk kept the parents "distracted." They claimed the visit was for the purposes of an audit. Brent again charges they conducted an illegal seizure and also committed a felony by taking the unauthorized photos. 
Brent says that on Feb. 9, he informed Wenk that his children had Native American heritage and were therefore subject to provisions of the National Indian Child Welfare Act. 
According to the NICWA website, "ICWA is a federal law that seeks to keep American Indian children with American Indian families. Congress passed ICWA in 1978 in response to the alarmingly high number of Indian children being removed from their homes by both public and private agencies. The intent of Congress under ICWA was to "protect the best interests of Indian children and to promote the stability and security of Indian tribes and families" (25 U.S.C. § 1902). ICWA sets federal requirements that apply to state child custody proceedings involving an Indian child who is a member of or eligible for membership in a federally recognized tribe." 
The NICWA website can be accessed at http://www.nicwa.org/Indian_Child_Welfare_Act/. 
Brent says that CPS personnel completely ignored this federal mandate and proceeded to refer his family to the Judson Center, one of a network of private agencies across the state that receive federal foster care funds for every child they remove from their homes.
At issue were needed repairs to the home and speech therapy for one of the children, which the suit contends should have been provided by state agencies as part of "reasonable efforts" to keep the children in the home. 
During a "Team Decision Meeting" held over the phone with Brent and his wife, Feb. 18, the suit contends, DHS personnel hung up on them, and never notified them that they were filing a petition to take their children the same day. 
At 6 p.m. that evening, the suit says, at least eight Detroit police officers arrived at the Brent home "with guns drawn." Brent says when he answered the door, one of the officers said he had a writ to remove the children, but would not show it to him and forced his way past Brent into the home. 
"After officers 'secured' the Plaintiff's home and began removing the children," says the suit, "Officer Jane Doe showed the plaintiff the writ. Plaintiff immediately challenged the writ as incomplete (writ did not have judge's name in the proper place), contradictory, inaccurate description of the children, improper signature, and exceeding the jurisdictional authority of the court." 
The suit also contends that the request for the order was faxed to the court's "web unit," and says it is unknown if Judge Smith ever personally viewed the order authorizing the children's removal or any other document "bearing her stamped signature." It says the petition for the order did not contain any specific allegations of abuse or neglect. 
Four of the children were placed in emergency shelters including the Wolverine Shelter, while a fifth child was taken to Children's Hospital "for reacting poorly to this isolation." The suit contends none of the follow-up care for this child was given to him when he was placed at Wolverine. 
"During the time Plaintiff's children were placed at Wolverine, Wolverine was operating under a provisional license due to environmental concerns," says the suit. 
It goes on to say that on Feb. 19, Wenk told the Wayne County Juvenile Court that Brent and his wife "have rifles and guns." Preliminary hearings were held Feb. 19 and 24, presided over by Referee Nicholas Bobak. 
"Neither Referee Bobak nor DHS would even consider placing Plaintiff's minor children with their maternal grandparents, who were present in the court on Feb. 19, 2010," says the suit. "DHS and their agents prevented the children from attending both of these court dates, thereby denying the Plaintiff his due process right of calling witnesses."
The suit claims Bobak defamed Brent by stating in his order that he "had mental health issues," with nothing to base the claim on. 
"The defamation of father's mental health tainted all further proceedings and was the basis for further judicial decisions," says the suit. 
Brent says his children were then placed with various "guardians," but that on March 10,  worker Shevonne Trice inspected his home and found it to be suitable for return of the children. However, Referee Anthony Crutchfield would not authorize their return. Meanwhile, the guardians were authorizing medication and immunizations for the children without legal authority, says the suit. 
On March 26, the children were returned to shelters, including Methodist Children's Home where they did not receive required medical care. Brent says one of the children, who was coughing up blood, ran away to obtain needed care at Beaumont Hospital. 
On its website, the Methodist Children's Home says, "Methodist Children's Home Society is a volunteer driven, private, non-profit, non-sectarian child-care agency, which has a long history of caring for children from throughout Michigan. Our residential treatment program, Children's Village, offers care for 70 boys, ages 10-17 who are in need of a highly structured intensive environment. Foster care, adoption and literacy programs are also available."
Among other allegations in the suit, Brent says he recorded Wenk refusing to provide him with full copies of his children's files.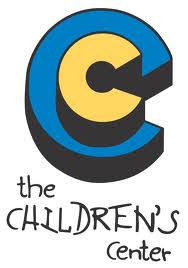 The female children were then placed in Children's Center. The suit alleges that a Children's Center supervisor told Brent and his wife in the presence of the children, "If you loved your children you would accept the plea deal."
That deal, offered by State Assistant Attorney General Linda Hendren, involved the parents pleading guilty to neglect allegations in return for regaining custody of their children. The supervisor also cut the father's phone contact with his daughter's off at the same time. 
The parents were allowed no visitation time with their children pending trial, which began on May 10, 2010 in front of Judge Judy Hartsfield. Hartsfield recently received the 'Friend of Children' Award From Lutheran Child & Family Service of Michigan, another DHS beneficiary.
Finally, on June 6, 2010, after numerous irregularities at trial claimed by Brent in the lawsuit, all five children were returned to their parents.  
The numerous defendants in Brent's lawsuit filed various motions for summary judgment and/or dismissal in July, after repeated requests for extensions on time to reply were granted by Judge Cook. 
One brief explains the results of the jury trial and subsequent return of the children to their family home.
"On May 11, 12, and 13 of 2010, a jury trial was held, and the jury determined that there were one or more statutory grounds for the Court to take jurisdiction over the Brent children based upon environmental neglect. The conditions of the Brent home were unsuitable, and it was also found that there was medical neglect of at least one of the children who was found to be suffering from lead poisoning and a severe speech impediment. Dispositional hearings regarding the placement of the Brent children were held on June 2, 2010, and the children were released to their parents, but remained under the supervision of DHS. On September 10, 2010, the jurisdiction of the Court was terminated.  Plaintiff had improved the conditions of their home, had cooperated in receiving services provided, and the children's needs were being met." 
The brief calls Brent's lawsuit "an impermissible collateral attack on state court proceedings" and "nothing more than a vexatious action by a disgruntled litigant." 
It goes on to say, "First, the present situation is an example of why judges, referees, and social workers are afforded immunity from suit to protect them from becoming defendants in suits filed by disgruntled persons who are unhappy with the judicial process. The referees and judges who adjudicated the state court case are shielded by absolute immunity. Furthermore, the social workers who investigated the abuse and neglect complaints against Plaintiff and participated in the state court proceedings against the Plaintiff also enjoy immunity from suit for their alleged actions or inactions." 
Despite the last claim, U.S. District Court Judge John Corbett O'Meara recently held that claims of immunity for the CPS worker involved in the Thal and Julian Wendrow were not valid, and has allowed the case to proceed against her, although he granted immunity to prosecutors Deborah Carley and Richard Gorcyca.
A hearing on the motion for summary judgment by the defendants has been set for Tues. Sept. 20, 2011  at 9:30 AM before District Judge Julian Abele Cook, whose courtroom is in the Federal Building at 321 W. Lafayette in downtown Detroit.