By Diane Bukowski 
January 25, 2011 
DETROIT  —  LaToya Henry, secretary-treasurer of Michigan Forward, which initiated the petition drive to Repeal Public Act 4, reported encouraging news Jan. 24 at the NAACP "Allies and Issues" meeting. 
"As of today, we have collected over 190,000 signatures on the petitions to repeal Public Act 4," she said. "Our goal is 250,000 [only 161,000 valid signatures are required]. We have until March 29 to turn the petitions in, but we are not waiting. We have set a target date of February 29 for everyone to turn in their petitions still out there. Detroiters can turn in petitions either to the AFSCME Council 25 Hall [600 W. Lafayette in downtown Detroit], or to the NAACP office here [8220 Second, New Center area]." 
She said 10,000 petition signatures have been turned in during the last week alone, in the wake of a Jan. 2 rally held at Tabernacle Missionary Baptist Church. She said Michigan Forward and its allies will announce the date they will be traveling to Lansing to present the petitions to the State Board of Canvassers, to allow participation by supporters. 
Henry cautioned that all petition circulators MUST be REGISTERED VOTERS 18 YEARS OF AGE AND OLDER. She said there has been some confusion about that matter and they have had to toss out some petitions. But she called on those younger than 18 to help out by coming to the AFSCME office to participate in verifying petition signatures, matching them up with voter rolls. 
"February is Black History Month, and we are asking everyone to send us notices of Black History events, either to obtain petitions themselves or to have some of us come out to collect signatures. 
She noted that NAACP members have been going to DTE centers to collect signatures. The Michigan Forward website at http://michiganforward.org/ also lists dates and times for the Rosa Parks Transportation project, where petitioners gather every day at the Rosa Parks Bus Terminal in downtown Detroit to gather signatures. Many are also riding the buses to do so.
Email addresses for Michigan Forward are also listed on their website. 
It was reported earlier in the meeting that Michigan Governor Rick Snyder finally met with Michigan's Black Legislative Caucus regarding a letter sent to him Dec. 7.  (Click on  Conyers and elected officials letter to Snyder re EM to read letter.)  An attendee said that Snyder appeared to be listening to their concerns, but that he concluded by saying that he will be mounting a legal challenge to the Repeal PA4 petition drive once the signatures are turned in, 
"There is a strong possibility this will happen," Henry said. "But attorneys Herb Sanders and Richard Mack of AFSCME, with others, are already preparing for this."
Henry also reported that Michigan Forward and the NAACP sent a letter to Gov. Snyder and Michigan Treasurer Andy Dillon asking for transparency in the emergency manager review process, for details such as when the meetings are happening and what exactly the process involves. 
Mayor Hilliard Hampton of Inkster said at the meeting that the process there involved the review team taking officials aside one or two at a time and then drawing up their own reports. The first meeting of the Detroit review team was held in Lansing with little notice, and was closed to the public and the media. Dillon held only a short press conference afterwards. 
The Detroit review team seems to be following the same process, having met Jan. 24 separately with City Council President Charles Pugh and President Pro-Tem Gary Brown.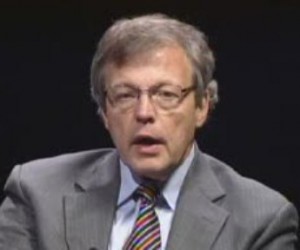 In another venue, Metro Times columnist Jack Lessenberry launched a vicious pro-Snyder attack on Detroit, calling for Detroit not only to have an emergency manager, but to be folded wholesale into Wayne County. He claimed that none of Detroit's Black leaders have come forward with a real alternative to Detroit's economic crisis. He said  the city administration has been borrowing money irresponsibly and cannot be trusted to resolve its own issues. 
This is not the first time Lessenberry, who lives in West Bloomfield in Oakland County, the wealthiest county in the U.S., has displayed outright racism in his approach to matters involving Detroit. Years ago, he disparaged steelworker Malice Green, who was beaten to death by white police officers Larry Nevers and Walter Budzyn in 1992, as a "crackhead." 
Lessenberry ignored an alternative that has been repeatedly raised by the well-known Moratorium NOW! Coalition Against Foreclosures, Evictions and Utility Shut-offs, an alternative which was also brought up at the NAACP meeting and has been the focus of Occupy Wall Street protests across the country. 
In the 1930's, as VOD also has constantly recalled, Detroit Mayor Frank Murphy helped initiate national legislation for a 10-year moratorium on the city's debt to the banks so that the city could take care of people literally starving to death in Detroit, including city workers, the homeless and the jobless. 
Lessenberry cited Dillon's initial financial report on Detroit, which said the city had paid out $579 million on its debt to the banks in the current year alone, and has a long-term debt of $7 billion. Dillon claimed the total figure was $12 billion including the city's pension obligations, but neglected to note that the city borrowed $1.5 billion in pension obligation certificates in 2005 to cover the entirety of its outstanding pension obligations for years to come. 
Lessenberry also paid no attention to the fact that Detroit and other cities and states across the U.S. are suffering because of U.S. military spending, which gobbles up at least 60 percent of the nation's revenue. 
VOD EDITORIAL COMMENT TO JACK LESSENBERRY: WE NEED LESS OF YOU, IN FACT ZERO OF YOU, THROWN IN OUR FACES BY THE METRO TIMES, WHICH BEGAN AS A PROGRESSIVE NEWSPAPER BUT HAS CLEARLY BECOME, AS ONE OF MY CITY CO-WORKERS USED TO CALL IT, "THE METRO SLIME."