Residents blame "white supremacy" as state and city officials, appeals court  collude to disenfranchise residents and worsen living conditions
By Diane Bukowski 
March 25, 2o12
DETROIT – Michigan Governor Rick Snyder, and State Treasurer Andy Dillon, in collusion with Detroit city officials, are racing to put the city under the direct control of Wall Street banks and disenfranchise its residents, before over 226,000 signatures for a referendum to repeal Public Act 4 are validated. The State Board of Canvassers is currently reviewing the petitions. 
An Appeals Court on March 24 overturned an earlier order by Ingham County Circuit Court Judge William Collette barring Snyder, Dillon, and the city's state-appointed review team from approving any agreement on the city's finances before a March 29 hearing. Robert Davis, who brought the suit, has said he and his attorney Andrew Paterson are filing an emergency appeal of the appeals court order.
The  review team will meet Mon. March 26 at 3 p.m. at Cadillac Place on W. Grand Blvd. and Second to meet Snyder's self-proclaimed deadline for them to recommend whether he should appoint an emergency manager (EM) for the world's largest majority-Black city outside of Africa. Mayor Dave Bing's top staffers Kirk Lewis, Chris Brown and members of the city council met frantically during the weekend to draft a mutually agreeable consent agreement, one step short of an EM.
Under PA 4, an emergency manager (EM) supplants elected officials and has virtually unlimited powers to override the City Charter, sell city assets, shut down departments, privatize services, bust unions, and even dis-incorporate and regionalize the city. 
Both Snyder's proposed consent agreement (CA) and an alternate drafted by Bing's staff and some council members  would last until at least two Wall Street bond rating agencies grade Detroit's debt in one of their two highest levels. Both versions also state they would remain in place even if PA 4 is overturned, and bar city officials, unions and residents from taking any action, legal or otherwise, against the CA's.
"There is nothing to be gained by rushing forward to comply with Governor [Rick] Snyder's timetable before the referendum process mandated by the citizens takes effect," said Detroit City Councilwoman JoAnn Watson. Watson has repeatedly raised that the state owes Detroit over $500 million, including $220 million in revenue-sharing payments, with the remainder in taxes the state barred Detroit from collecting. 
Snyder refuses to pay despite the fact the state reported a $1 billion budget surplus this year. He claims it would only be a stopgap measure, although it would address Detroit's current estimated deficit of $150 million. He said in a phone interview from Germany with Detroit's Fox 2 News on March 21 that he is only trying to provide assistance to the city so that its residents get good services. 
"This is war!" long-time community activist Sandra Hines told the state-appointed financial review team at its meeting March 21.  "We are not going to let you come in and take our city.  This whole process is built on racism. It's white supremacy at its best. House Negroes still exist. You don't live in Detroit, and all you want to do is close, shut down, take everything we have away, our city, our schools, our homes, our libraries!" 
A takeover of Detroit would mean that over 50 percent of Michigan's African-American residents have been disenfranchised, since Public Act 4 has been applied almost exclusively to majority-Black cities in Michigan.  
"How can MY people agree to be part of a consent agreement that basically takes away our right to vote for public officials?" former Detroit school board member Marie Thornton asked at the meeting. "If you take any action, pray for me, because I will not be responsible for what I do." 
In 2008, when Thornton was on the school board, she was the only member to vote against a consent agreement, then under PA 72. Only weeks after the agreement was signed, then Gov. Jennifer Granholm appointed an emergency manager.
Thornton then conducted a sit-down on the floor in protest, as other Detroiters in an audience of over 100 chanted, "No justice, no peace!"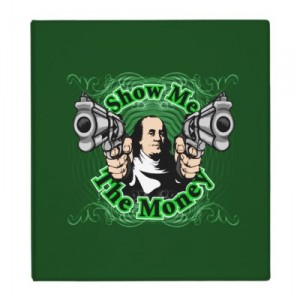 Despite repeated calls from the audience for the team to provide documentation supporting their declaration that Detroit is in a state of "severe financial distress," the review team produced no report. They have never discussed particulars of Detroit finances during their public meetings. Dillon and his staff drafted Governor Snyder's original consent proposal and then gave it to the team at its previous meeting.
At the behest of U.S. Representative John Conyers (D-Detroit), the Democratic caucus of the House Judiciary Committee released a report last month which found that Public Act 4 egregiously violates the national Voting Rights Act as well as other provisions of the U.S. Constitution. Click on Judiciary PA4 report to read full report. 
Meanwhile, Wall Street is putting the pressure on.  Moody's Investor Services downgraded $2.5 billion of the Detroit's outstanding debt two levels on March 20, making Detroit the lowest-rated large city in the U.S. Fitch Ratings followed suit March 22. Moody's threatened the city with a $350 million termination payment, while Fitch has said the city must immediately pay $50 million. 
Placing the city between a rock and a hard place, Fitch earlier said that many of Detroit's loan agreements specify that the appointment of an emergency manager would trigger at least $400 million in immediate termination payments.
Ingham County Circuit Court Judge William Collette on March 21 barred the state and city from signing any agreement prior to a hearing in his court March 29 on a lawsuit filed by Highland Park school board member Robert Davis and his attorney Andrew Paterson. 
Collette was to determine whether Snyder, State Treasurer Andy Dillon and the state-appointed Detroit financial review team should be held in contempt of court for continuing to meet in private in violation of the State's Open Meetings Act and a temporary injunction Collette issued Feb. 6, in response to a lawsuit filed by Highland Park school board member Robert Davis and his attorney Andrew Paterson. The state appeals court has now barred him from holding the hearing. 
On the same day, Ingham County Circuit Court Judge Rosemarie Aquilina removed Flint, Michigan's emergency manager and restored its mayor and city council, ruling that their review team also violated the Open Meetings Act. 
Flint, whose white emergency manager Michael Brown was just removed by Judge Aquilina, is 53.3 percent Black. The state has said it will also appeal Aquilina's ruling. Earlier, Judge Collette removed Jack Martin as Highland Park schools CEO pursuant to a another lawsuit filed by school board member Robert Davis. That school board's review team simply met once in public and re-installed him.
At a meeting of the City Council March 20, Cardinal Baye Landy of the city's storied Shrine of the Black Madonna said, "Listen to the voice of the people. You know that with 226,000 signatures they have enough to repeal Public Act 4. Do not sign any consent agreement or compromise." 
With Christian Black Nationalist beliefs, the Shrine played a key role in Detroiters' battles against racism during the 1960's, and has since remained a force to be reckoned with. 
Despite Cardinal Landy's plea, and Collette's order, some members of Detroit's City Council, including its President Charles Pugh and President Pro-Tem  Gary Brown, have been meeting secretly on an individual basis with members of Mayor Dave Bing's staff and with state review team members to finalize an alternate consent agreement before March 26. 
Bing has released a proposal, which like Snyder's proposed consent agreement, establishes a Financial Advisory Board (FAB) with essentially the same powers as an EM, which would not stand down until Wall Street gives the go-ahead. Click on Mayor Bing proposed CA.
Also click on http://voiceofdetroit.net/2012/03/15/snyderdillon-proposal-for-financial-advisory-board-fab-totally-unfab-seizure-of-power-say-detroiters/ to read earlier VOD story on Snyder's proposed agreement. 
Under both the Snyder and Bing agreements, the FAB would be composed of ten non-elected officials with years of complex experience in Wall Street financial transactions, restructuring and labor and pension matters. Their mission would be to "restructure" and downsize the city, with virtually dictatorial powers. The agreements both state they will remain in place even if Public Act 4 is overturned.
State Treasurer Andy Dillon received a third joint proposal allegedly authored by some City Council members in collusion with Bing, during the March 21 review team meeting. Council President Charles Pugh, and Bing staffers Chris Brown and Kirk Lewis were seen leaving the building just before the meeting. Dillon refused to release it.
"A consent agreement doesn't just disenfranchise Detroit, it makes the banks the city's decision making body," Attorney Jerome Goldberg of the Coalition for a Moratorium NOW! on Foreclosures, Evictions and Shut-offs, told the Council March 21. (See column by Goldberg below.)
"Wall Street ratings agencies are not objective," Goldberg continued. "The U.S. Senate Permanent Subcommittee on Investigations reported last year that they are financed by the same banks they rate. They get billions of dollars a year to issue positive ratings to those who finance them. These same banks have destroyed Detroit's neighborhoods with massive foreclosures based on racist predatory lending. What right do they have to rate Detroit or tell us how to run our city?" 
The global accounting firm Ernst & Young met in an illegal closed session with the City Council last year to claim that the city will run out of money by next month.. Ernst & Young is being sued by the states of New York and New Jersey for misrepresenting the finances of Lehman Brothers before its collapse in 2008, causing the states themselves to lose millions. 
Councilwoman Watson  said May 21, "We need to enact a resolution to decrease the city's debt payments drastically."
After massive protests in Greece, banks there agreed to a 75 percent reduction in debt payments in exchange for some austerity measures. Snyder, Dillon, Bing and the City Council have not even attempted to negotiate with the banks to lower debt payments as Detroit Mayor Frank Murphy did during the 1930's.
They have evidently ignored an announcement made by the Coalition of City of Detroit Unions at a press conference March 23 that city workers have agreed to concessions amounting to $130 million, nearly the entire current deficit. In exchange, city workers have received NO CONCESSIONS from the banks.