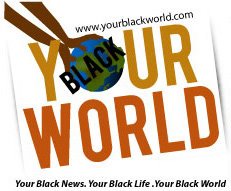 By Dr. Boyce Watkins, Your Black World
April 2o, 2012 
What do you do when your municipality is holding arguably the most hated and notorious killer on earth? You grant him bail. That's exactly what Judge Kenneth Lester did for George Zimmerman, the man who killed Trayvon Martin. As a condition of his bail, Zimmerman is not allowed to have possession of firearms, drink alcohol or use drugs. He must also maintain a curfew. How nice.
Zimmerman won't be released on Friday, but the details of his release are going to be worked out between his attorney and law enforcement. Zimmerman has been charged with second-degree murder for the killing of Trayvon Martin, but he claims that he shot him in self-defense.
If the city of Sanford wanted to embarrass itself any further, it just did. The justice system that has obtained international prominence as one of the most inept, irresponsible, racist and unprofessional organizations in the country has set a new standard for judicial indecency. The family of Trayvon Martin worked hard to g
et Zimmerman arrested because he was a flight risk, now he's a flight risk all over again.
Granting bail for George Zimmerman, for the most part, is a slap in the face to those around the world who worked for his arrest. It simply says that without regard to the will of the people, those possessing the power of the state have no obligation to answer to anyone or even share whatever information they are using to come to their illogical decisions. Granting bail to Zimmerman renders meaningless all the rallies, petitions and hard work done around the world to bring him to justice. It effectively communicates defiance within the Sanford judicial system to say, "We don't care what you think. We're going to do whatever we choose to do."
http://www.yourblackworld.net/2012/04/black-news/dr-boyce-why-was-george-zimmerman-granted-bail-in-killing-of-trayvon-martin/
VOD: This travesty should recall to all in Detroit that Davontae Sanford, 14 when he was convicted of four murders that hitman Vincent Smothers confessed to, exonerating Davontae, remains jailed in barbaric conditions at the Michigan Reformatory at Ionia, five years later. Detroit cop Joseph Weekley, who slaughtered seven-year-old Aiyana Jones as she slept with her grandmothers, has been free on bond on manslaughter charges while her father Charles Jones has been charged with first-degree murder based solely on the testimony of a jail-house snitch. So far, he has been denied any bond.
PLEASE COME OUT TO THE RALLY FOR JUSTICE FOR DAVONTAE, AIYANA AND CHARLES MONDAY, APRIL 23, 2012 AT 8 AM AT THE FRANK MURPHY HALL OF JUSTICE ON GRATIOT AND ST. ANTOINE. WE WILL ALSO CALL FOR JUSTICE FOR TRAYVON MARTIN AND THE REMAND OF HIS KILLER GEORGE ZIMMERMAN TO JAIL.
To read VOD stories on the Sanford and Jones cases, please click on: http://voiceofdetroit.net/2012/03/25/davontae-innocent-being-tortured-in-prison-judge-refuses-to-allow-real-killers-confession/ and http://voiceofdetroit.net/2012/02/01/aiyana%e2%80%99s-dad-faces-trial-for-murder-based-on-%e2%80%9cjail-house-snitch%e2%80%9d-jay-schlenkerman%e2%80%99s-testimony/. VOD has extensively covered both cases; for other stories, put "Davontae Sanford" and "Aiyana Jones" in search engine.