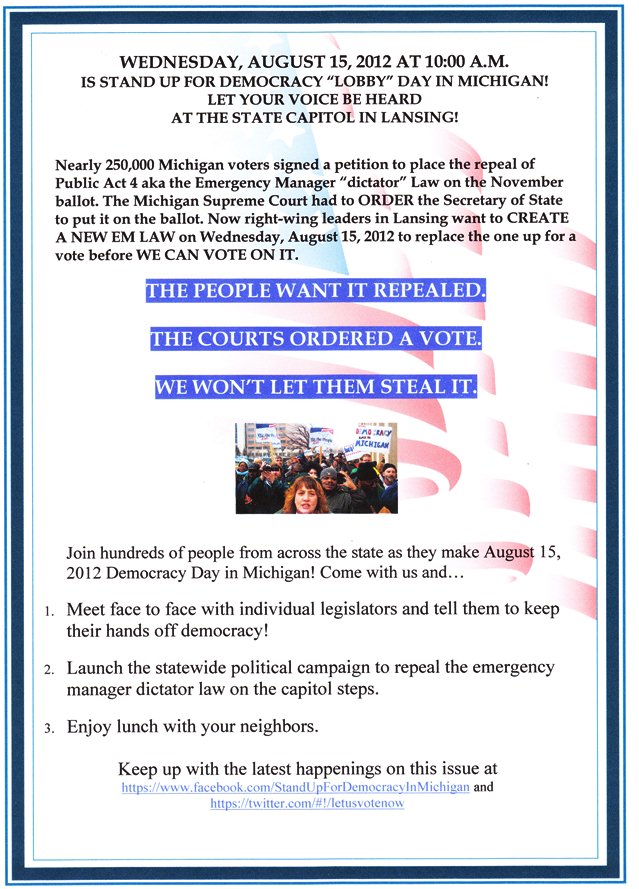 AFSCME Council 25 President Al Garrett is personally inviting you to join us in Lansing!  He is requesting that every labor union, every church, every organization get a bus, car pool, or van and come to Lansing on Wednesday, August 15, 2012 at 10:00 a.m. – MI State Capitol Building and let the Legislators know we mean business – Democracy is here to stay!
Please copy the attached document and pass it on!  Thank you very much – together we can do this!
If you would like to ride to Lansing with AFSCME, we have reserved one bus–see information listed below!
To print copy of flier, click on LOBBY DAY JOIN US.