MILLIMAN SETS UP SHOP IN DUBAI INTERNATIONAL FINANCIAL CENTRE
Voice of Detroit
July 1, 2013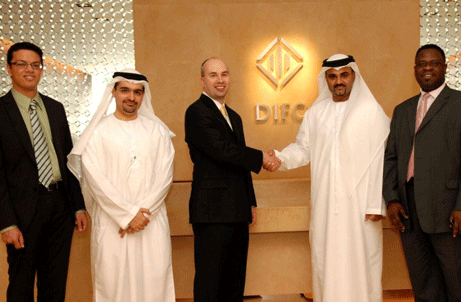 Detroit Emergency Manager Kevyn Orr announced a criminal investigation of Detroit pension funds June 21, 2013, citing $20,000 spent on a trip to Hawaii for a national pension conference among other alleged problems.
Meanwhile, his pension advisors, Milliman, Inc., who have called Detroit pension systems drastically underfunded (see article below), luxuriated in Dubai, the capital of the United Arab Emirates, at the Dubai International Financial Centre (DIFC). Above photo shows Milliman CEO Stephen White (center) and other Milliman officials with DIFC officials. Video above shows extreme wealth in Dubai.
The DIFC, founded in 2002, is an independent jurisdiction under the United Arab Emirates Constitution, and has its own independent civil and commercial laws. It also has its own courts, with judges taken from leading common law jurisdictions including England, Singapore and Hong Kong.
Dubai's government is a constitutional monarchy, which has been ruled by the Al Maktoum family since 1833. The current ruler, His Highness Sheikh Mohammed bin Rashid Al Maktoum, is also the Vice President and Prime Minister of the United Arab Emirates and member of the Supreme Council of the Union (SCU).
The DIFC website at http://www.difc.ae/ says, "Attracted to the region by its growing wealth, cross-border trade and investment activity, M&A activity and ongoing restructuring by state owned enterprises, corporations and private entities, a large number of banks and brokerages have established a presence in DIFC.
. . . . Regional debt capital markets are also picking up as governments and corporates across the region diversify their funding bases they will need to resort more and more to capital markets to tap into private financing. Our legislative and regulatory regime has created a highly conducive and secure environment for the growth of banks offering a wealth of services."
Below is press release from United Arab Emirates on Milliman: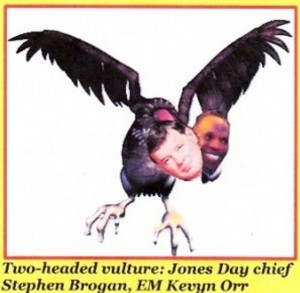 Milliman, Inc. registers office at the DIFC to serve Middle East, Africa and South Asia
United Arab Emirates: Saturday, May 30 – 2009 
Press release
DUBAI — Milliman Inc. announced that it has registered an office at the Dubai International Financial Centre (DIFC) to serve the Middle East, Africa and South Asia region. 
The American-based firm offers a broad range of actuarial services. It brings its expertise with the aim to assist regional financial institutions and insurance companies in providing innovative products that simultaneously manage both investment and longevity risk.
Dr. Omar Bin Sulaiman, Governor of the DIFC, welcomed Milliman Inc to the DIFC and the region. "Milliman joins a long list of leading global institutions that have made the DIFC their home since we opened and we welcome them and offer all support to ensure their success in doing business in the region." 
"Africa, Middle East, the Gulf and the Subcontinent region is bubbling with energy and vibrancy despite the ongoing global crisis and is poised to come out of it sooner and in better shape. This is evident in the shift of global commerce towards the East. It is a good time to focus on this region and we are sure that with the global expertise that Milliman possesses, it will do excellently and add value to the region," Dr. Omar added.
Debo Ajayi, Managing Consultant and Director of Milliman in Dubai said: "Milliman's wide range of talents and global experience are ideally suited to meeting client needs in the Middle East, Africa and South Asia. We will respond to the growing demand for customized solutions in the insurance and financial services areas."
"Financial institutions have for years been under stress because of the twin threats of volatile capital markets and uncertain longevity trends, and the recent global financial crisis has compounded the situation. Many firms are now taking a new approach to risk management by offering retirement savings products with built-in guarantees."
"The global expertise that Milliman has developed in guaranteed products and the sophisticated risk management systems and processes needed to manage them will become increasingly relevant as organizations in the Middle East look to enhance their retirement savings products," he further said.
Milliman hosted a 1-day seminar on investment guarantees on 26 May in Dubai. The event, titled 'Investment Guarantees: Managing Risk in Challenging Markets', looked at the current state of the industry, examined some of the lessons learned in the wake of the recent financial crisis, and discussed future trends. The seminar compared and contrasted financial risk management practices in North America, Asia, and Europe, and discussed the potential to apply these techniques in the Middle East.
It also included an in-depth discussion of the global financial situation, an overview of promising risk management strategies, and the presentation of a case study highlighting the use of a capital guarantee, hedging, and a best-practices process to maximize portfolio performance."
A travel site describes the Burj Al Arab, the hotel depicted in Milliman's invitation above, which is known as the most expensive hotel in the world, as follows:
"The Burj al-Arab is a luxury hotel in Dubai, United Arab Emirates. At 321 metres (1,053 feet), it is the tallest building used exclusively as a hotel. It stands in the sea on an artificial island 280 metres (919 feet) away from the beach in the Persian Gulf, connected to the mainland only by a private curving bridge.
The Burj al-Arab does not have ordinary rooms; rather it is divided into 202 duplex suites. The smallest suite occupies an area of 169 square metres (1,819 square feet), and the largest one covers 780 square metres (8,396 square feet). It is one of the most expensive hotels in the world to stay in. The prices for the least expensive suites are in the range of $1,000 to over $6,000 a night. The most expensive suites can cost over $15,000 a night."
Related article:
http://voiceofdetroit.net/2013/07/01/orr-milliman-attack-on-detroit-pensions-a-very-rough-preliminary-guesstimate/