UBS, BARCLAYS DODGE 4.3 BILLION EU FINES FOR RATE-RIGGING
By Elena Logutenkova
Dec 4, 2013 7:59 AM ET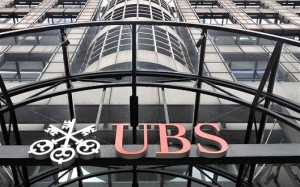 (VOD editor: UBS is a chief perpetrator of the predatory and likely criminal  $2.28 billion Pension Obligation Certificates loan foisted on Detroit in 2005-06. Neither EM Kevyn Orr nor U.S. Bankruptcy Judge Steven Rhodes have ordered an investigation of the validity of this debt, despite language in the EM law PA 436 which mandates investigations of possible criminal activity leading to a city's economic crisis.
Barclays wants to loan $350 million to Detroit so the city can pay off UBS and Bank of America for interest-rate swaps related to the debt. The pay-off would tie up 20 percent of Detroit's income and casino taxes for the next 10 years. The trial before U.S. Bankruptcy Judge Steven W. Rhodes to determine if that loan will be allowed under bankruptcy begins Dec. 17, 2013 at the Federal Courthouse at 231 W. Lafayette.)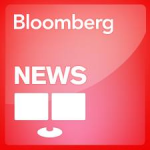 UBS AG (UBSN), Switzerland's biggest bank, and Britain's Barclays Plc (BARC) escaped $4.3 billion in European Union antitrust penalties by being first to inform the watchdog of collusion to rig benchmark interest rates.
UBS, based in Zurich, dodged a 2.5 billion-euro ($3.4 billion) fine, while London-based Barclays avoided a 690 million-euro penalty, the European Commission said in a statement today. It fined six companies a record 1.7 billion euros for rigging euro and yen interest rate derivatives.
Regulators around the world have been probing whether more than a dozen firms, including JPMorgan Chase & Co. (JPM) and Deutsche Bank AG, colluded to manipulate benchmark interest rates to mask their true cost of borrowing. UBS paid about $1.5 billion to the U.S., U.K. and Swiss regulators last year for trying to rig the London interbank offered rate, while Barclays agreed to pay 290 million pounds ($474.6 million) to resolve the U.S. and U.K. probes into the matter. Barclays's Chairman Marcus Agius and Chief Executive Officer Robert Diamond left in the wake of the penalty.
The leniency program is the "main and most effective tool to detect illegal cartels," the Brussels-based European Commission said in a separate statement today.
Barclays said in a statement it voluntarily reported the Euribor conduct to the commission and fully cooperated with the investigation.
UBS fell 0.5 percent to 16.62 Swiss francs by 1:53 p.m. in Zurich trading, trimming its gain this year to 17 percent. Barclays declined 2.3 percent in London to 260.10 pence.
Citigroup Cooperation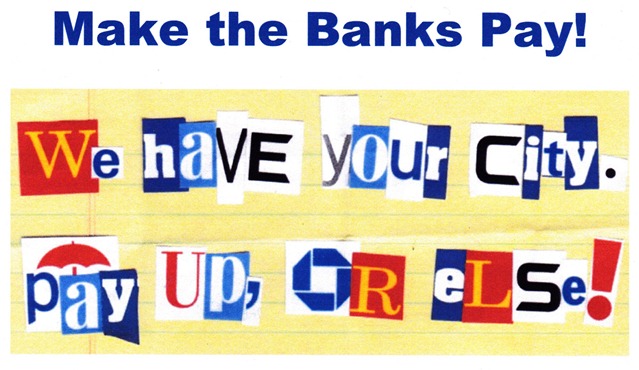 UBS revealed the existence of cartels in yen interest rate derivatives, such as yen Libor and the Euroyen Tokyo interbank offered rate, or Tibor. The Swiss bank received full immunity for its participation in five of seven infringements the EU uncovered in the period from 2007 to 2010, the commission said. The company declined to comment on the settlement.
Citigroup Inc. (C), based in New York, avoided an extra 55 million-euro penalty for cooperating on one of the yen infringements in which it participated, the commission said. The bank was fined 70 million euros for two other instances.
The cartel on euro interest rate derivatives, such as the euro interbank offered rate, or Euribor, operated between September 2005 and May 2008, the commission said. Barclays received immunity for revealing the existence of the cartel, in which it participated for 32 months, according to the statement.
Barclays said in a statement it voluntarily reported the Euribor conduct to the commission and fully cooperated with the investigation.
http://www.bloomberg.com/news/2013-12-04/ubs-barclays-dodge-4-3billion-eu-fines-for-rate-rigging.html
DEUTSCHE BANK TO RBS FINED BY EU FOR RATE RIGGING
(VOD editor: Deutsche Bank and others listed here are also among Detroit creditors seeking to get paid while retirees get their pensions slashed.
RBS is the parent company of Charter One Michigan. Sandra Pierce, chair of the Financial Advisory Board (FAB), previously was CEO of Charter One.)
The FAB was  foisted on Detroit under the PA 4 consent agreement approved by the City Council April 4, 2012, which handed over most powers of the Mayor and City Council to the FAB and other state appointed officials, and finally to Michigan Gov. Rick Snyder and Treasurer Andy Dillon.) oversee and approve all Detroit's financial dealings.)
By Gaspard Sebag and Aoife WhiteDec 4, 2013 7:12 AM ET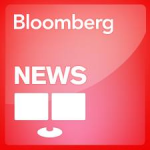 Deutsche Bank AG (DBK) and Royal Bank of Scotland Group Plc (RBS) are among six companies fined a record 1.7 billion euros ($2.3 billion) by the European Union for rigging interest rates linked to Libor.
Deutsche Bank was fined 725 million euros, the biggest single penalty. Societe Generale SA (GLE) was fined 446 million euros and RBS must pay 391 million euros, the EU said in a statement in Brussels. The combined fines for manipulating the yen London interbank offered rate and Euribor are the largest-ever EU cartel penalties.
While global fines for rate-rigging reached $6 billion today, the cost to banks may climb as they face more investigations and lawsuits worldwide. EU Competition Commissioner Joaquin Almunia said the penalties won't be "the end of the story" as regulators continue to probe additional cases linked to Libor and currency trading.
"It is only a question of time until the banks pay more," said Alex Koagne, an analyst with Natixis SA in Paris who has a buy recommendation on Deutsche Bank. "Everybody wants this to end. Investors want to be able to analyze the underlying performance of the banks' business while the management teams at the banks want to focus on improving that performance."
Citigroup Inc. (C) has a 70 million-euro penalty and RP Martin Holdings Ltd. was fined 247,000 euros.
Immunity Applicants
Zurich-based UBS AG and London-based Barclays Plc (BARC) weren't fined because they were the first to inform the EU of the cartels. UBS avoided a potential 2.5 billion-euro fine and Barclays escaped a 690 million-euro penalty. Citigroup also avoided an extra 55 million-euro fine for blowing the whistle on one part of the cartel, the commission said. An EU accord includes a finding of liability that can be used in civil cases.
JPMorgan Chase & Co. (JPM), London-based HSBC Holdings Plc and Credit Agricole SA pulled out of the Euribor settlement and ICAP Plc withdrew from the Libor negotiations. All four companies continue to face an antitrust investigation, the EU said.
"JPMorgan Chase has cooperated fully with the European Commission throughout its investigation and does not believe that the firm engaged in wrongdoing with respect to the Euribor benchmark," the New York-based bank said in a statement.
Yen Libor
JPMorgan will separately pay 80 million euros to settle the yen Libor case "regarding the conduct of two former traders during a one-month period in early 2007," it said. The settlement doesn't determine whether the bank's management knew of or was involved in the rate fixing or whether the traders' actions had any impact on JPMorgan's Libor submissions or the published rate.
Deutsche Bank, based in Frankfurt, said the fine "reflects, in particular, the high market share held by Deutsche Bank in the markets investigated." The levy will be covered by the bank's existing provisions, it said. It set aside an extra 1.2 billion euros in October to cover legal costs, later increasing its reserves to 4.1 billion euros.
"The settlement relates to past practices of individuals which were in gross violation of Deutsche Bank's values and beliefs," Juergen Fitschen and Anshu Jain, co-chief executive officers, said in an e-mailed statement.
Deutsche Bank's fine is still topped by the EU's highest-ever cartel penalty for a single company when Cie. de Saint Gobain SA was ordered to pay 880 million euros for plotting with rivals to fix the price of windows sold to car manufacturers.
Previous Record
The combined fines set a record, exceeding 1.47 billion euros levied last year on Royal Philips Electronics NV and nine others for a TV parts cartel.
RBS, which paid $612 million in a settlement with U.S. and U.K. regulators, said today's fines "are covered by provisions already made" and management has strengthened oversight of how the bank submits information to Libor and other trading rates.
Citigroup is "pleased to resolve this matter with the European Commission and to put this investigation behind us," the New York-based bank said in an e-mailed statement. Andrew Honnor, a spokesman for RP Martin, declined to comment.
ICAP and Societe Generale didn't immediately respond to calls for comment.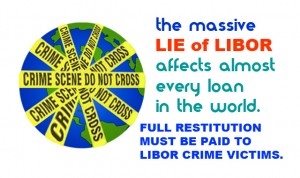 Libor probes could cost global investment banks $46 billion and investigations into manipulating currencies could trigger another $26 billion, said analysts at KBW, a unit of Stifel Financial Corp., in a report last month. Libor manipulation has also resulted in civil suits, including a U.S. lawsuit by Fannie Mae, the U.S. government-owned mortgage-financing company, alleging that nine banks' rigging cost it about $800 million.
The London interbank offered rate, or Libor, is calculated by a poll carried out daily on behalf of the British Bankers' Association that asks firms to estimate how much it would cost to borrow from each other for different periods and in different currencies. The top and bottom quartiles of quotes are excluded, and those left are averaged and published for individual currencies before noon in London.