Prisoner advocates, corrections officials, state legislators want reform
60 percent of 850 parolable lifers are Black, 39% from Wayne County
Most have served decades beyond sentencing judges' intent
New reports, House bills lay out remedies
By Diane Bukowski 
Feb. 15, 2014 
DETROIT — "Over the last years of incarceration," Detroiter Johnny Alexander told this reporter in 2003, "I've tried very hard to maintain a positive sense of hopefulness in a not so pleasant and adverse environment. I have trusted that one day I would return back to a free society where I can be the productive man my wife and family know I now am, and share with my community the valuable lessons I've come to learn while
confined."
More than a decade later, Alexander is now 52 and has been incarcerated for second-degree murder since 1981. He is a parolable lifer whose sentencing Judge, Michael Sapala, said he expected Alexander to be released with evidence of rehabilitation after 10 years. But Alexander, also known as "Papa," is still behind bars, despite obtaining a doctoral degree in theology and teaching ant-recidivism classes to prisoners, among other accomplishments.
"Eight hundred fifty people are essentially trapped in a system with few rules, no accountability, and little transparency," Barbara Levine, Executive Director of the Michigan Coalition on Prisons and Public Spending (MI-CAPPS), said during a press conference Feb. 12. She announced two new MI-CAPPS reports on parolable lifers. (See links below).
She said almost 60 percent of parolable lifers are African-American; the report says two-thirds of the lifers are from the following counties: Wayne (38.6%), Oakland (6.6%), Genesee (5.7), Saginaw (5.7%), Kent (5.0%) and Berrien (4.5%). She said many prisoners charged with the same offenses typical of parolable lifers, such as second-degree murder, but sentenced to terms of years, have long since been released.
Former corrections officials as well as state legislators joined her, saying they want such practices to end, in part because they place a huge burden on taxpayers. A package of new bills, led by HB 4809, has been introduced in the state House calling for a return to pre-1992 practices. Numerous Republicans are sponsors, in addition to Democrats.
"Every decision to deny parole to these prisoners costs taxpayers $200,000," Levine said. "It costs $17 million a year to house half of these prisoners, whose median age is 56. Fully one-third of them were sentenced before 1980, and two-thirds before 1990, when parole policies changed. As a group, they are at very low-risk for re-offending, with a rate of only two percent. They are older; they know how much they have to lose."
She said the original intent of Michigan's "Lifer Law" was to allow such offenders a chance to earn their way out of prison, not to be held until they died. That began to change during Governor John Engler's administration. The parole board, originally civil service, was replaced with appointees. One chair under Engler, Stephen Marschke, a former Berrien County sheriff, declared at the time, "Life means life."
One of the oldest parolable lifers, Bernard Prosser, 83, was finally paroled in 2013 after being held since 1968. Levine said many parolable lifers are now in the prisons' geriatric sections, which resemble nursing homes.
Prior to 1992, parolable lifers were reviewed personally by the parole board after seven years, then every two years. Now, Levine said, prisoners only get reviews every five years, which don't even have to be in person. The Board can and does render decisions of "no interest" for many without even seeing them, prison staff who have worked with them, or giving any reason. Their right to appeal such decisions has been abolished.
Levine said in many cases have grown so old that the original sentencing judges have retired, and passed the cases on to judges who never saw the individuals. These judges can now block the prisoners' right even to a hearing.
Waymon Kincaid, now 56, has been in prison since 1976.
His case is highlighted in the first MI-CAPPS report, "Parolable Lifers in Michigan, Paying the Price of Unchecked Discretion."
"In 1975, at the age of 18, Kincaid shot the customer of a prostitute with whom he was associated," says the report. "There was a dispute about whether the killing resulted from an attempted robbery or an argument over the price of the woman's services. Kincaid was sentenced to a parolable life term by Judge Samuel Gardner, who said in a 1998 letter to the parole board and a 2002 affidavit that, assuming good conduct, he had expected Kincaid to be released after serving 10 years."
It quotes an assessment from a prison therapist, "The prognosis given was: 'Mr. Kincaid's maturity, the character strengths described above, and his demonstrated willingness to adhere to rules and regulations are interpreted as positive indicators for the potential for a future problem-free adjustment to the community at large."
However, Judge Gardner's successor blocked Kincaid's parole in both 2009 and 2013.
"There are countries in Europe where you can't get more than 15 years for any crime, even murder," parolable lifer Louis Moore's appeals attorney, James Howarth, told this reporter in 2003. "So I can't imagine how Michigan's parole board . . . could say 'you're here until you die' for lesser crimes. . . .Mr. Moore is an honorably discharged veteran whose level of education and deportment has risen 100 percent since 1981."
The Michigan Court of Appeals ruled 2-1 that Moore's judge had jurisdiction to re-sentence him. But the prosecutor's office won an indefinite stay from the state Supreme Court, and the re-sentencing was never held.
Kenneth Foster-Bey's motion for re-sentencing was granted by Judge Gregory Bill but later overturned on appeal. His original sentencing judge, Robert J. Colombo, said that in 1975, he believed Foster-Bey would be parolable in 10 years.
"Nor was this the opinion of only this judge," Colombo said, "but the vast majority of the entire judiciary of this state."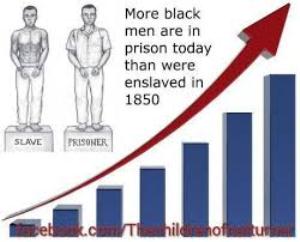 Foster-Bey was a plaintiff, along with Alexander, Kincaid, and three others, in a federal lawsuit against Michigan's parolable lifer release practices. U.S. District Court Judge Marianne O. Battani handed the plaintiffs a victory, but that decision too was eventually overturned at a higher level. All but one of the original plaintiffs are still incarcerated.
Karen Kantzler, a victim of spousal abuse, was convicted in 1988 for killing her husband. She is now 65, blind in one eye, and frequently depends on a wheelchair. Her judge, Norman Lippitt, has continued to advocate for her release. His successor re-sentenced her to three to ten years, an action again overturned on appeal.
Her case illustrates what Levine said is common practice by the parole board, looking solely at the original offense instead of evidence of rehabilitation.
"Kantzler's prison record is outstanding," says the MI-Capps report. "She has not had a single misconduct in 26 years and has had excellent reports from all her prison jobs. Although she already had her college degree and several state occupational licenses, she has participated in numerous academic, vocational and self-improvement programs. She also completed . . .anger management, domestic violence prevention and assaultive offender therapy (AOT). Her 2005 AOT evaluation shows "excellent" progress on 27 of 28 factors scored and states that Kantzler 'addressed all of her needs in her [relapse prevention] plan and has an exceptional support system.'"
Required by Judge Battani's Foster-Bey decision to explain itself, the parole board last interviewed Kantzler in 2009. It stated that her "growth and insight are limited, her version of the crime was inconsistent, she blamed her abuse for the murder and she 'needs to engage in further treatment to develop a full understanding of [her] assaultive, criminally deviant behavior.'"
State Rep. Martin Howrylak (R-Clawson, Troy), is one of 25 sponsors of H.B. 4809, many of them Republican. It was referred to the Committee on Criminal Justice.
That committee, chaired by Rep. Kurt Heise, is to hold a joint meeting with the Appropriations Committee Wed. Feb. 19 at 10:30 a.m. in Room 519 of the House Office Building in Lansing to hear a presentation by the Council of State Governments Justice Center on their sentencing study and "justice reinvestments in Michigan,"  (see link below) along with any other "proper business."
"The suburbs have had this bunker, tough on crime mentality," Howrylak said during the press conference. "But statistics do not prove that this has decreased crime rates. It costs $70,000 a year to house a geriatric prisoner. Common sense reform is needed. There is clearly a need for punishment and to protect society, but we have neglected to properly assess behavioral rehabilitation."
The bill says in pertinent part, "A prisoner sentenced to imprisonment for life, other than a prisoner described in subsection (6)[i.e. prisoners sentenced to life without parole], is subject to the jurisdiction of the parole board and SHALL BE CONSIDERED FOR PAROLE ACCORDING TO THE SAME CRITERIA AND UTILIZING THE SAME ASSESSMENT TOOLS THAT ARE APPLIED TO ALL PRISONERS BEING CONSIDERED FOR PAROLE." 
The bill would make parolable lifers subject to parole after 10-15 years. It requires  personal (including interactive video) interviews by a parole board member every two years after first eligibility. It says denial of a public hearing constitutes denial of parole, requiring the board to include a summary of its reasons, and that successor judges may weigh in on parole board decisions, but not block them.
The MI-Capps report includes several other recommendations:
Recording of parole interviews.
Restoring prisoners' right to appeal parole denials to the courts
Allow only the sentencing judge to exercise veto authority
Gary Gabry, a former parole board chair, is one of 24 individuals who were previously corrections officials who have signed a statement in support of the recommendations.
"Looking at the evolution of the lifer process during my tenure, I believe there must be fundamental fairness," Gabry said at the press conference. "Many of the current parolable lifers went in when the system still provided corrective opportunities like a college education. We should want to correct, give prisoners the opportunity and tools to go back into society. The whole focus [of the parole board] has shifted from rehabilitation to what did they do, with the attitude, 'Ohmigod, this is terrible.' The whole risk assessment process has been abolished. Sometimes, even if a judge supports parole, it is denied. Lifer files used to include a history of notes by previous parole board members. Now there is no grid, there are no guidelines, they are just punting. It is not fair."
Donna Houtz, who served as warden of the Coldwater prison for 27 years, described her experience.
"I've watched prisoners grow from immature youngsters to having decades without violations, becoming role models for other prisoners, and assisting staff," she said. "Coldwater has an 80-bed geriatric unit with prisoners in extremely poor health, from heart attacks, Parkinson's disease and other ailments. Thirty of the 80 are in wheelchairs. It looks like a nursing home. The parolable lifers that I knew were filled with remorse, and confused about what more the parole board expects of them."
Monica Jahner is a former parolable lifer who served 27 years and now sits on the MI-Capps board. She runs the "Grassroots Re-entry Program for Ex-prisoners."
"There were so many people that I left behind who deserved a second chance," she said. "There is no justice in the current system."
Related docs:
rev-Michigan-Department-of-Corrections-Professionals-Comment-on-Lifer-Paroles
Michigan's Parolable Lifers – The cost of a broken process
Click on http://www.capps-mi.org/ for access to complete report: Parolable Lifers in Michigan: Paying the Price of Unchecked Discretion
For Committee of State Governments Justice Center Report on Michigan Sentencing Practices, click here: http://csgjusticecenter.org/wp-content/uploads/2013/12/MLRCThirdPresentation.pdf