By Agence France-Presse
April 23, 2014
A Chinese court on Friday convicted a mining billionaire said to have links with former security tsar Zhou Yongkang of murder and sentenced him to death.
Liu Han led private company Hanlong, which once launched a billion-dollar bid for an Australian firm. He and his brother Liu Wei were found guilty of "organising and leading a mafia-style group", murder and other crimes, the Xianning Intermediate People's Court said.
They and three accomplices were sentenced to death.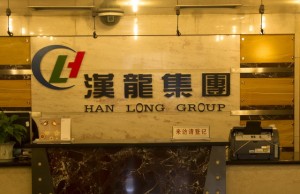 The Liu brothers' gang, based in the southwestern province of Sichuan, killed eight people and wounded many others over nearly 20 years, the court said in a posting on China's Twitter-like Sina Weibo.
"Liu Han and Liu Wei had extremely malicious intentions, their acts were exceptionally atrocious, their social influences were extremely vile and their crimes and the consequences were extremely serious," it said. "They should be severely punished according to the law."
Another 31 accused were given penalties ranging from suspended death sentences — normally commuted to life imprisonment — to three years in jail, state media said.
Sichuan is one of the power bases of Zhou Yongkang, who once enjoyed vast power as China's security chief but is now at the centre of rumours about a corruption investigation. He has not been seen in public for months.
The influential business magazine Caixin has reported that Liu Han once had dealings with a businessman believed to be Zhou's son. State media have also hinted that the gang had connections to central government officials.
The verdicts suggest officials are building a case against Zhou Yongkang, said Zhang Ming, a political scientist at Renmin University in Beijing.
"These cases are being used to collect evidence against Zhou, I think this verdict is preparation for Zhou's trial," he said.
Senior party leaders "don't want to punish Zhou Yongkang as a political case, but as a corruption case. Although it could be hard to find evidence against him," he added.
Scores of people with connections to Zhou have reportedly been detained in recent months.
"It's not certain whether he will face trial, that depends on how strong his remaining political ties are," Zhang said.
– 'Huge amount of money' –
The court said Friday that the gang were "sheltered by staff members of state organs".
The Beijing News previously quoted a friend of Liu Han as saying that he spent "huge amount of money" to get to know a "leader" in 2001 and from then "rapidly expanded his business to other provinces and foreign countries".
Zhou was the party boss of Sichuan from 1999 to 2002 before he was promoted to China's all-powerful Politburo Standing Committee, whose members have generally been regarded as untouchable even after retirement.
If the investigation into him is confirmed, it would mark the first time in decades that such a high-ranking figure has been targeted in a formal inquiry, a move that would send shockwaves through China's political elite.
Liu Han's Hanlong group is a diversified firm with interests ranging from tourism to minerals, and has assets of more than 20 billion yuan ($3.2 billion).
It launched a takeover bid of more than $1.0 billion for listed Australian iron ore company Sundance Resources in 2011. But the deal collapsed last year after the Chinese firm failed to follow through. Chinese media reports said at the time that Liu Han had been detained.
China's Communist Party authorities have been waging a much-publicised anti-graft campaign in the year since President Xi Jinping came to power.
But critics contend that no systemic reforms have been introduced, and that moves targeting Zhou are intended to sideline a political figure rather than battle corruption.
© 2014 AFP