THE WHOLE WORLD IS WATCHING
Panel gives ultimatum: decide whether to withdraw appeals by July 31st
Seven appellants have caved in to Wall Street pressure during negotiations on second step, Plan of Adjustment
Garrett of Michigan AFSCME Council 25 says they will withdraw appeal
By Diane Bukowski
 July 30, 2013
 DETROIT—Detroit retirees had planned today to attend the Sixth Circuit Court of Appeals hearing on whether the City of Detroit is indeed eligible for bankruptcy under Chapter 9. U.S Bankruptcy Judge Steven Rhodes ruled in favor of eligibility Dec. 3, 2013, at the same time declaring open season on public pensions despite constitutional protections of them in Michigan and 24 other states.
But the abject and unprecedented cowardice of the seven organizations who filed the appeals has now caused Sixth Circuit Judge Ruth Gibbons, the presiding judge on the panel, to issue an ultimatum that they decide by July 31st whether they will withdraw their cases instead of postponing oral arguments."The court has now postponed the oral argument scheduled for July 30 at the request of the parties," Gibbons wrote. "We are glad to learn that the appealing parties are making progress toward settlement of the bankruptcy case. Nevertheless, we remain acutely aware that these appeals should be resolved before confirmation of a plan of adjustment . . . .we must move any pending appeals forward."
She goes on to say that the court can decide based on the appeals without oral argument, or can simply dismiss the cases if the parties so move. The appeals are supplemented by amicus briefs from the country's largest retirement system, the California Public Employees Retirement System (CalPERS), AARP, and others, and even a letter from Michigan's Attorney General, Bill Schuette.
At least one appellant, Al Garrett, President of Michigan AFSCME Council 25, told VOD today that AFSCME DOES plan to withdraw its appeal per terms of the Plan of Adjustment requiring that all appellate action be foresworn.
He also cited the alleged uncertainty of litigating Article 24, Sec. 9 of the Michigan Constitution which protects public pensions."It's part of the settlement," he said. "In our view, and based on information we have from our experts and attorneys, we believe this is the best deal we're going to get. We were able to protect the active employees by negotiating a contract and get a lesser rate off the top with regard to pension benefits."
He did not respond to questions regarding the rampant privatization of DWSD and other entities involved in the Plan of Adjustment, and the likely consequent destruction of the pension systems, as well as the lack of any guarantee of health benefits for retirees included in the two VEBA's ("Voluntary Employee Benefit Association).
Asked why he does not consider the alternative of a general strike for which Puerto Rican unions are mobilizing, he said, "We don't have the wherewithal to pull the people out. We did call one demonstration, but only about 1500 people showed up."
Cecily McClellan, of the Detroit Concerned Citizens, Active Employees, and Retirees, responded, "They at least could just let the Sixth Circuit go ahead and rule without oral argument instead of withdrawing our appeals."
The Detroit General Retirement System and the Detroit Police and Fire Retirement System wrote in their joint appeal, "The question of the City's eligibility to be a Chapter 9 debtor is manifestly a matter of public interest. This case is the largest and most prominent Chapter 9 bankruptcy ever filed. The local and national press have extensively covered both the case itself and the City's and State's attempt to eviscerate the constitutionally guaranteed accrued pension benefits of the more than 32,000 participants in the Retirement Systems. The question of the City's eligibility is easily among the most important issues—if not the single most important issue—in any federal or state court proceeding in the State of Michigan today."
The appeals note the bankruptcy was declared by Detroit's so-called "Emergency Manager" Kevyn Orr, under provisions of Public Act 436, a law that exists nowhere else in the country. PA 436, previously repudiated by Michigan voters when it was PA 4, has allowed the takeover of every single majority Black city in the state, giving dictatorial control to Orr as an agent of Michigan Governor Rick Snyder.
Rhodes' ruling was the first step in the bankruptcy process, on which all subsequent steps, including the Plan of Adjustment, allegedly approved by workers and retirees July 21, hinge.If the Sixth Circuit were to rule the city is NOT eligible to be in Chapter 9 bankruptcy, the entire case would be thrown into the dustbin of history.Earlier, it was unclear if the Sixth Circuit would hear the appeals in a timely fashion, since the court did not grant an expedited hearing as requested by the appellants.
In the meantime, however, Rhodes' eligibility ruling occasioned further assaults on public pension systems internationally, and the beginnings of significant fightbacks, including the mobilization of Puerto Rican unions for a general strike against a similar plan formulated by Jones Day, architect of the Detroit bankruptcy.
Other assaults and fightbacks are detailed in articles compiled from the Pan African News Wire below.
The retirement systems and associations meanwhile asked their memberships to vote YES on Chapter 9 step two, a Plan of Adjustment (POA) that will eventually put the retirement systems into the dustbin of history instead due to massive privatization of DWSD and the ongoing dismantling of the City of Detroit.
In other words, those who vote for the POA are repudiating ON THEIR OWN AND FOREVER the validity of pension protections in the Michigan Constitution before a higher court has ever had a chance to rule on the matter.
McClellan said her organization will begin looking into alternatives, including lawsuits filed by those who voted NO on the POA, those who did not receive ballots, and others, seeking to invalidate the bankruptcy. The Detroit Concerned Citizens, Active Employees and Retirees meet Monday, Aug. 4 at 11 a.m. at N'Namdi's Cafe, 12150 Woodward in Highland Park, MI.Detroit city workers and retirees should begin immediate mass calls and emails to their union representatives and retirement system trustees demanding that they NOT withdraw the seven appeals.
Contacts:
■Michigan AFSCME Council 25 President Al Garrett at 313-505-2121, or through his office at 313-964-1711 (speak to his secretary Betty Smith if he is not available), or agarrett@miafscme.org .
■UAW International Pres. Dennis Williams, VP James Settles, Jr., VP Cindy Estrada, at (313) 926-5000; UAW Region 1A Director Rory Gamble at 313-926-5451 or 313-291-2751
■Official Committee of Retirees through Dentons LLP: Carole Neville, at 1 212 768 6889 or carole.neville@dentons.com; Claude Montgomery at 1 212 632 8390 or claude.montgomery@dentons.com
■Detroit Firefighters Association, Pres. Jeffrey Pegg, Jpegg344@aol.com VP Theresa Sanderfer at TSanderfer344@aol.com; Phone (313) 962-7456
■Don Taylor, Retired Detroit Police and Firefighters, 586-795-1731
Related documents:
DB Retirement systems motion for cert to 6th circuit 12 4 13
DB AFSCME request for cert to 6th Circuit
Related articles:
http://www.laht.com/article.asp?CategoryId=14092&ArticleId=2329072
http://voiceofdetroit.net/2014/07/27/detroit-bankruptcy-vote-8-3b-gain-for-banks-4-5b-loss-for-workers-retirees-dismantling-of-city/
http://voiceofdetroit.net/2014/06/19/vote-no-detroit-retirees-hold-majority-of-bankruptcy-claims-can-stall-plan-which-violates-ch9-rules/
http://voiceofdetroit.net/2014/06/05/dgrs-sells-out-retirees-barrow-call-for-no-vote-on-bankruptcy-plan/
http://voiceofdetroit.net/2014/05/20/racist-detroit-bankruptcy-plan-11-5-billion-for-banks-0-for-retirees-vote-no-or-lose-appeal-rights/
http://voiceofdetroit.net/2014/05/03/no-detroit-bankruptcy-deal-may-day-marchers-block-detroit-streets-banks-natl-retiree-systems-blast-rhodes/
http://voiceofdetroit.net/2014/04/24/detroit-bankruptcy-plan-vote-no-shut-down-detroit-may-1-claw-back-debt-to-the-banks/
http://voiceofdetroit.net/2014/04/09/detroit-bankruptcy-swaps-agreement-huge-cramdown-cuts-for-retirees-residents-billions-for-banks/
http://voiceofdetroit.net/2014/02/11/em-lawsuit-v-cops-loan-demands-1-45-billion-back-to-city-make-the-banks-pay-no-detroit-pension-or-health-care-cuts/
http://voiceofdetroit.net/2014/01/03/recuse-detroit-bankruptcy-judge-rhodes-mediator-rosen-em-orr-from-the-citys-future-abolish-the-em-law/
http://voiceofdetroit.net/2013/10/27/a-thousand-take-streets-to-stop-detroit-bankruptcy-repeat-action-mon-oct-29-12-n-as-snyder-testifies-rhodes-should-recuse-self-led-pro-em-forum/
_____________________________________________________________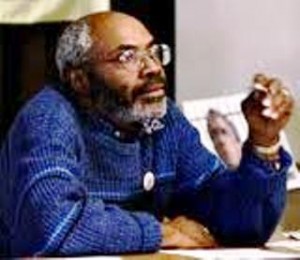 DETROIT BANKRUPTCY PLAN OF ADJUSTMENT  TRIAL DELAYED AGAIN AMID ESCALATION IN PUBLIC PENSION THEFTS FROM THE U.S. TO QUEBEC
COMPILATION OF ARTICLES FROM THE PAN-AFRICAN NEWS-WIRE
Abayomi Azikiwe, Editor
July 29, 2014
http://panafricannews.blogspot.com/2014/07/detroit-trial-on-bankers-plan-of.html
Judge sets Thursday deadline for bankruptcy eligibility challenges
Chad Livengood and Robert Snell
Detroit News
July 29, 2014 at 11:57 pm
A federal appeals court judge late Tuesday challenged creditors to decide within 48 hours if they'll continue to contest Detroit's eligibility for bankruptcy and its plan to cut pensions.
The judge's letter came after four creditor groups on Tuesday postponed Wednesday's planned appeal over aspects of the city's July 2013 Chapter 9 filing. Judge Julia Smith Gibbons, heading a three-judge panel that was to hear the arguments, wrote that she was pleased that settlement negotiations were progressing, but that time was running out.
"The panel does not consider further delay in rendering a decision an option at this time," Gibbons wrote. She explained that the judges need time to rule before a federal bankruptcy judge decides on the fairness of Detroit's exit plan. She gave creditors until the close of business Thursday to decide whether they would drop their challenges to U.S. Bankruptcy Judge Steven Rhodes' prior rulings in the city's favor.
While the postponement was one sign Tuesday of apparent progress toward a negotiated settlement, one legal challenge in the nation's largest municipal bankruptcy will proceed Wednesday.
Detroit's fiercest creditor will appear before the 6th Circuit Court of Appeals in Cincinnati to argue that the city should not have access to a coveted $15 million pot of monthly casino taxes.
Attorneys for Syncora Guarantee Inc. will make their case over an issue the bond insurer has been fighting since even before the city took legal shelter in bankruptcy court.
At issue is whether Detroit should have unfettered access to its casino taxes — the bankrupt city's most reliable revenue source — after the city defaulted on debt backed by gambling tax receipts.
Syncora is one of two companies that insured the underlining debt former Mayor Kwame Kilpatrick's administration used to prop up the city's pension funds. The financial giant has argued the casino tax revenues should be used to make payments on the $1.4 billion in pension debt so the company doesn't have to pay insurance claims.
The three-judge appellate panel will hear Syncora's appeal just three weeks before Detroit's bankruptcy exit plan is set to go on trial. The hearing is scheduled for 1:30 p.m. today
Detroit Emergency Manager Kevyn Orr has said the casino revenues are crucial to the city's restructuring and making payroll each month.
Last month, U.S. District Judge Bernard Friedman agreed with Rhodes' ruling that the casino revenues are property of the bankruptcy estate and subject to an automatic stay freezing lawsuits against the city.
But Friedman only ruled after being ordered by the Court of Appeals to decide the appeal, suggesting that appellate judges are keeping a close eye on Detroit's fast-moving bankruptcy.
"These actions suggest that at least this panel is watching the case more carefully, not willing to defer until after the whole case ends," said Melissa Jacoby, a University of North Carolina bankruptcy law professor following Detroit's case closely.
After arguments on Syncora's appeal, attention will turn back to the four Detroit creditor groups that were trying to overturn the city's eligibility for bankruptcy and its ability to slash pensions.
The Detroit Fire Fighters Association, Detroit Police Officers Association, Retired Detroit Police Members Association and the city's two pension funds asked for the delay due to deals they've worked out to support the city's debt-cutting plan at a planned trial next month.
Attorneys for Detroit and the four groups spent the weekend and Monday scrambling to get the hearing canceled after the appeals judges handed down a 2-1 decision granting them a hearing and canceling oral arguments for five other unions and retiree groups.
The 340-member retired police officers' group struck a tentative deal with the city late Monday night to settle its issues with Detroit to avoid today's planned hearing, attorney Lynn Brimer said.
"We haven't inked it just yet," Brimer said. "In good faith, we agreed to postpone."
Cincinnati attorney Pierre Bergeron, a veteran observer of the 6th Circuit Court of Appeals in Cincinnati, said it's unusual to have a panel split on whether to hold a hearing.
"I can't say I ever recall hearing of a judge dissenting from that. … (But) obviously this isn't your run-of-the-mill litigation with these bankruptcy issues," said Bergeron, who leads the appeals practice for the national law firm Squire Sanders and writes a blog about cases in the 6th Circuit.
Trial on Detroit debt cutting plan delayed by another week
By Chad Livengood Detroit News Lansing Bureau
July 29, 2014
U.S. Bankruptcy Judge Steven Rhodes on Tuesday delayed by another week the trial over Detroit's debt-cutting bankruptcy exit plan. Rhodes moved the trial to Aug. 21, more than a month later than originally planned. The judge also trimmed the number of possible trial days from 28 days to 23 days and scheduled an Aug. 19 pretrial conference and hearing over the legality of the city's settlement with the insurers of unlimited tax general obligation bonds.
Rhodes had initially planned to start a trial over Detroit's plan to dump $7 billion in bankruptcy court in mid-July, but he has twice delayed the start of the proceedings. The last delay was due to disputes between Detroit and bond insurer Syncora Guarantee Inc. over the holdout creditor's massive documents requests. Syncora had pushed to have the trial delayed until late September to allow for more time to gather evidence and take depositions of the city's witnesses. clivengood@detroitnews.com
From The Detroit News: http://www.detroitnews.com/article/20140729/METRO01/307290124#ixzz38v2XFk6A
Montreal police call in sick to protest planned pension changes
Around 100 Montreal police officers called in sick Saturday, a new pressure tactic to protest a proposed pension reform law. The ongoing dispute about planned changes to Montreal police pensions took a new turn overnight Friday when more than 100 officers chose to call in sick simultaneously. The province's labour relations board had to call an emergency meeting with the police union when they caught wind of the plan.
The talks between the board and the Montreal Police Brotherhood union began at 2 a.m. and ran until 6 a.m. The board declared the action illegal and ordered all the officers back to work. But many stayed home regardless. Early Saturday morning, the city of Montreal received word that 100 police officers would be calling in sick, an apparent pressure tactic to voice their displeasure with a proposed pension reform law. The Police Brotherhood denied encouraging its members to call in sick. Montreal Mayor Denis Coderre called this latest pressure tactic unacceptable.
"I've been in politics for 30 years. They can yell at me, they can boo me, they can talk against issues, that's democracy. We can have those kinds of discussions. But if they're using some tactics that will have a direct impact on the citizens, there will be consequences," he told CTV Montreal.
Montreal police say that despite the high number of officers who called in sick, they were able to ensure that the usual number of officers were out on the streets. But they say they had to call in several officers to work overtime to make it happen. Coderre says it will be the police union who will have to pay for all that overtime. The officers are angry about Bill 3, which would see municipal workers begin contributing 50 per cent of their pensions. Montreal police officers currently contribute 24 per cent.
Other municipal workers such as firefighters and bus drivers have also spoken out loudly against Bill 3. Earlier this month, police officers chose to protest the bill by wearing red ball caps and "non-standard issue trousers," such as camouflage pants, while on the job. The province says the current system is not sustainable because the municipal pension plan is already running a $3.9-billion deficit. Municipal Affairs Minister Pierre Moreau has said that Bill 3 will bring balance. The bill enters public hearings at the end of August. With a report from CTV Montreal's Kevin Gallagher.
Read more: http://www.ctvnews.ca/canada/montreal-police-call-in-sick-to-protest-planned-pension-changes-1.1933611#ixzz38v00WcvM 
L.A. Will Appeal Pension Rollback, Mayor's Office Says
By James Nash –
Jul 29, 2014
Los Angeles will appeal an administrative panel's decision to roll back changes in public employee pensions that were expected to save as much as $4.3 billion over 30 years, a spokesman for Mayor Eric Garcetti said. The second most-populous city's Employee Relations Board concluded yesterday that officials failed to properly consult with municipal employee unions before pushing through the changes in a City Council vote in October 2012.
"This drives a stake through" the city's efforts to change retirement benefits for new hires, said Ellen Greenstone, a lawyer for the Coalition of LA City Unions, which represents about 20,000 civilian employees. "The city has to meet and confer if it wants to change pension benefits."
The city will appeal the board's 5-0 vote in court, Jeff Millman, a spokesman for the mayor, said by e-mail. Millman said Garcetti, a 43-year-old Democrat, disagreed with the ruling, although Millman didn't spell out the reasons. The council's 2012 vote was part of a national movement by state and local governments to reduce pension benefits and whittle down unfunded promises to retirees that the Pew Charitable Trusts estimated at more than $1 trillion at the time. The funding gap for state pension plans grew 14 percent between 2010 and 2012, Pew said.
Garcetti voted for the pension rollback as a member of the City Council in 2012, and then-Mayor Antonio Villaraigosa signed the measure into law.
Liability Increase Without Reducing Pensions for New Employees
Los Angeles faced a 45 percent increase in its contribution toward employee pensions and similar growth in the pension's unfunded liability, City Administrative Officer Miguel Santana said in a 2012 report. The reduced benefits, along with higher retirement ages and income caps, would save $3.9 billion to $4.3 billion over 30 years, according to the report.
A month before the Los Angeles City Council's vote, California Governor Jerry Brown signed into law changes to state pensions projected to save as much as $55 billion over 30 years. The state measure capped at $110,100 the portion of salary used to calculate pension benefits, boosted the retirement age for civilian employees to 67 from 55, and made formulas for calculating retirement income less generous. The Los Angeles measure, which took effect in July 2013, also took aim at formulas that had allowed employees to retire at 55 with pensions equal to 65 percent of income with 30 years of tenure.
Under the change, a deputy city attorney earning $129,927 and retiring at 65 with 30 years of service would have his or her pension reduced to $77,974 a year from $84,212, according to Santana's report. The city has hired about 800 new civilian workers since the change went into effect last year, Santana said.
To contact the reporter on this story: James Nash in Los Angeles at jnash24@bloomberg.net
Judge suggests Stockton worker pensions could be reduced in city's bankruptcy case
By Dale Kasler dkasler@sacbee.com
Monday, Jul. 14, 2014
Government pensions were once considered untouchable, ironclad, off limits even if the employer went bankrupt. On Tuesday, a federal bankruptcy judge in Sacramento inched closer to changing all that. Commenting during a hearing on Stockton's bankruptcy case, U.S. Bankruptcy Judge Christopher Klein suggested that employees and retirees could have their pensions reduced to facilitate the city's financial reorganization. "I might be persuaded that … the pensions can be adjusted," Klein said.
The judge stressed he hasn't made a ruling yet, and said "I've been sharing with you my thinking."
Nonetheless, his remarks could have broad implications for public pensions and bankruptcy law in California and beyond. Klein acknowledged that Stockton's retirees are facing "a haircut" if he rules that pensions can be reduced. His comments sparked concern from Steven Felderstein, a Sacramento lawyer representing Stockton retirees in the bankruptcy.
"It's very troubling, but he does recognize that the retirees are the ones who are going to suffer," Felderstein said. In a prepared statement, CalPERS said it "will continue to protect the benefits promised to our members. We welcome the opportunity to respond to the questions Judge Klein raised in court (Tuesday), to discuss the implications of the California laws that govern pensions and that create a stable retirement system that provides significant value to cities and their employees."
The dispute over pensions stems from Stockton's plan to exit bankruptcy protection. The city reached agreement with most of its creditors last fall to restructure about $200 million in debts. Many creditors accepted around 50 cents on the dollar. But negotiations fell apart with Franklin Templeton Investments of San Mateo, and the city told the court it would give the firm barely a penny on the dollar on a $36 million debt. Franklin went to war, launching a full-scale legal challenge to the city's plan.
At a trial last month, Franklin suggested that Stockton scale back its $29 million-a-year pension contribution to CalPERS. CalPERS said that could not happen. The powerful California Public Employees' Retirement System has long stood as a defender of government pensions in court, and said Stockton had to keep paying in full to remain in good standing. Not paying in full, according to CalPERS and city officials, would lead to chaos.
If Stockton defaulted on its obligations to CalPERS, pension benefits could be slashed by 60 percent, according to trial testimony last month. City officials say that would lead to a mass exodus of police, firefighters and other municipal employees, making the city essentially ungovernable.
City officials said it's far from certain that the judge will force a cutback in pensions.
"He's thinking about it; I don't believe he's made up his mind," said one of the city's bankruptcy lawyers, Marc Levinson.
Even if Klein does rule that pensions can be reduced, that doesn't necessarily mean Stockton's retirees will get hit. He could conceivably decide that the Stockton reorganization plan is fine even if it leaves pensions unaffected. The legal turmoil over public pensions has been building for some time.
Last fall, the judge overseeing Detroit's bankruptcy said pensions could be scaled back to conserve money.
CalPERS has argued that the Detroit case is irrelevant and California public pensions have broader legal protections. In court Tuesday, the judge seemed to chip away at some of CalPERS' defenses. For instance, CalPERS has said that it could place a lien on some of Stockton's municipal assets to cover nonpayment of pension contributions. Klein indicated he doesn't think CalPERS has that power.
"Why should I take that lien seriously?" he said. The city did raise its offer to Franklin. The judge ruled Tuesday that Franklin's collateral on its debt – a couple of golf courses and a city park – were worth $4 million. Levinson said the city would pay Franklin that amount in cash. But that still amounts to a little more than 10 cents on the dollar, and it was uncertain if that would appease Franklin. The firm's lawyer, James Johnston, referred a reporter to a company spokeswoman, who couldn't be reached for comment.
A formal decision is months away; Klein scheduled a hearing on the pension issue for Oct. 1 in U.S. Bankruptcy Court in Sacramento. In the meantime, CalPERS has been making peace with California's other bankrupt city, San Bernardino, which had threatened to tackle the issue of pension costs. Last month the two sides reached an "interim agreement" that could stave off a separate legal battle over pensions in that city. No details have been released, but city attorneys have indicated that San Bernardino will repay CalPERS for overdue pension contributions. After filing for bankruptcy protection in 2012, the city withheld payments from CalPERS for several months and still owes $13.5 million plus interest. Read more here: http://www.sacbee.com/2014/07/08/6542362/judge-suggests-stockton-worker.html#storylink=cpy