Detroit Man Convicted Of Murdering Teenager Who Came To His House Seeking Help After A Car Accident
Theodore Wafer, 55, shot Renisha McBride through a screen door on Nov. 2, hours after she crashed into a parked car a half-mile from his house. No one knows why she ended up at the Dearborn Heights home, although prosecutors speculated that the 19-year-old woman may have been seeking help.
The jury convicted Wafer of second-degree murder and manslaughter after deliberating for about eight hours over two days.
Wayne County Judge Dana Hathaway warned that she would lock people up for any outbursts, and the courtroom was silent after the verdict was read.
McBride's mother, Monica McBride, cried and clasped her hands as if praying when the jury's decision was announced. She gave long hugs to prosecutors as the courtroom emptied.
Renisha's mother Monica McBride and sister weep in joy and sorrow after preliminary exam of Theodore Wafer.
Wafer, who had been free on bond, was ordered to jail to await his sentence. He faces up to life in prison on Aug. 21, but it's likely his punishment will be much shorter. (VOD: see comments below.)
"He was a cold-blooded killer. … People have a right to bear arms, but you need to do it with reason and responsibility," McBride's father, Walter Simmons, told reporters.
During closing arguments Wednesday, prosecutor Patrick Muscat told the jury that McBride "just wanted to go home" the morning she was killed.
"She ended up in the morgue with bullets in her head and in her brain because the defendant picked up this shotgun, released this safety, raised it at her, pulled the trigger and blew her face off," Muscat said, holding the gun.
The Wayne County jury heard eight days of testimony before starting deliberations Wednesday.
Wafer, an airport maintenance employee who lives alone, said he was roused out of sleep around 4:30 a.m. by pounding at his front and side doors. He testified that the noises were "unbelievable."
"I wasn't going to cower in my house," Wafer said.
He said he thought there could have been more than one person outside of his 1,100-square-foot home near the Detroit-Dearborn Heights border. Wafer said he pulled the trigger "to defend myself. It was them or me."
Theodore Wafer's house in Dearborn Heights, with thoroughly secure, solid front door and picture window through which he could observe anyone on his porch. Testimony at the preliminary was that there was a streetlight on the corner; there is also a porchlight on his house.
"He armed himself. He was getting attacked," defense attorney Cheryl Carpenter told jurors. "Put yourselves in his shoes at 4:30 in the morning."
But prosecutors said Wafer could have stayed safely in his locked home and called 911 instead of confronting McBride.
"He had so many other options. … We wouldn't be here if he had called police first," Muscat told the jury.
Read more: http://www.businessinsider.com/theodore-wafer-convicted-of-murdering-renisha-mcbride-2014-8#ixzz39jyjb4hA
Black Twitter Responds To AP's Insensitive Renisha McBride Verdict Tweet
Black Twitter wasn't happy with how the Associated Press handled the verdict in case of Theodore Wafer, who was convicted of second-degree murder in the shooting death of Renisha McBride.
The tweet in question inexplicably references McBride's reported inebriation at the time of her murder, with an equally inexplicable mention of Wafer's home-ownership.
The hashtag that followed "#APHeadlines" took the usually venerable news wire to task through absurdly satirized headlines of old news stories.
____________________________________________________________
VOICE OF DETROIT: LIFE IN PRISON FOR THEODORE WAFER! JUSTICE FOR RENISHA MCBRIDE! END RACISM IN SOCIETY, MEDIA
VOD was not able to be present at the trial of Theodore Wafer, although we thoroughly covered his preliminary exam and pre-trial hearing, as well as protests, as noted in links below. But we celebrate his second-degree murder conviction today, noting as did Black Twitter the insulting reference in the AP article above to Renisha McBride as a "drunk woman." Ed White of AP also inexplicably made the statement, with no substantiation, that Wafer is likely to get a less severe punishment than life in prison.
Michigan law defines the penalty for second degree murder, which is considered a capital offense, as follows:
750.317 Second degree murder; penalty.

Sec. 317.

Second degree murder—All other kinds of murder shall be murder of the second degree, and shall be punished by imprisonment in the state prison for life, or any term of years, in the discretion of the court trying the same.
An earlier editorial by Brian Dickerson in the Detroit Free Press, outrageously headlined, Why Renisha McBride is not Michigan's Trayvon Martin, said in part,
"The principals appear to have been strangers to each other; there is no reason to believe that either had any idea who or what was waiting behind the wooden door that separated them until Wafer flung it open and fired through his front screen door, obliterating a phantom whose gender and approximate age he insists began to register only after she was falling backward from the impact of the single shotgun blast.

Under police interrogation hours after the shooting, he remained uncertain about the dead woman's race or ethnicity. "Dark-complected is how I would describe her," he told his interviewers, adding that "my neighbors are whites, Mexican, Arabic and African American."
The population of Dearborn Heights is 86.1 percent white, according to U.S. Census data. Blacks make up only 7.8 percent of the population. VOD thoroughly respects the views of Renisha McBride's parents, who implied they did not believe race was a factor in their daughter's murder, as least with regard to Wafer, although we question whether his statement that his victim was "dark-complected" was not in itself racist.
However, Dearborn Heights police did not charge Wafer the night of the murder, never made him spend a day in jail, never tested HIS blood alcohol level although he has a record of drunk driving convictions, and never searched his house the same day for alcohol bottles or other related evidence.
Cheryl Carpenter brandishes tainted evidence at trial of Theodore Wafer, the screen door through which he blasted Renisha McBride with his shotgun.
They were forced by Wayne County Prosecutor Kym Worthy to do a second investigation of the scene nine days afterwards. That investigation produced the screen door through which he slaughtered Renisha McBride, a key piece of evidence he had hidden away in his basement, which defense attorney Cheryl Carpenter brandished at the trial, although it was clearly tainted goods.
Evidence allegedly defaming McBride's character, not allowed into testimony by Judge Dana Hathaway, was however described in detail in local media accounts, a clear attempt to prejudice the jury against McBride.
Race was clearly an issue, including the racial attitudes of the surrounding society, the Dearborn Heights police, and the local media, as well as Detroit police chief James Craig, who has virtually given "homeowners" license to shoot anyone who even approaches their properties.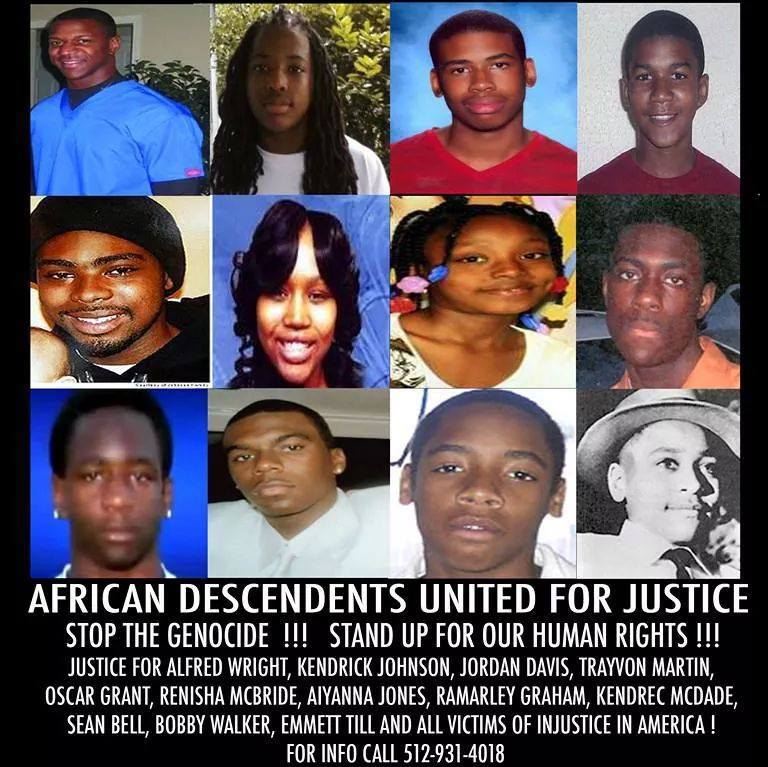 "The bottom line is race does play a role," Senior Pastor Willie J. Rideout of "All God's People Ministries" in Detroit, a prominent civil rights activist, said earlier. "If that had been me killing a white American, right away from day one I would have been arrested. But because he is white in Dearborn Heights, he has never even seen the inside of a jail cell. This shows me we need to continue pushing for this man to be convicted on all three counts. This was nothing but a terrorist attack in the state of Michigan, in the U.S. It actually seems like premeditated murder to me. It seems like the family has grounds to sue not only Wafer, but the Dearborn Heights and Detroit Police as well."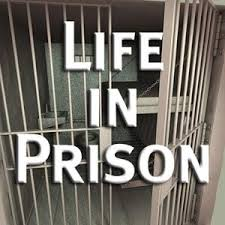 VOD fears that the local media may attempts to pressure Judge Dana Hathaway to give Wafer the lighter sentence Ed White of the AP referenced without substantiation, and agrees with Pastor Rideout that the charge should actually have been murder one, premeditated murder. The pressure must be kept up to sentence Wafer as Renisha's father Walter Ray Simmons asked, to LIFE IN PRISON.
Related VOD articles:
http://voiceofdetroit.net/2014/06/29/judge-bars-cellphone-texts-crime-map-from-evidence-in-renisha-mcbride-case/
http://voiceofdetroit.net/2014/06/21/will-renisha-mcbrides-family-get-justice-in-case-against-her-killer-theodore-wafer/
http://voiceofdetroit.net/2013/12/21/theodore-wafer-to-stand-trial-for-2nd-degree-murder-other-charges-in-death-of-renisha-mcbride/
http://voiceofdetroit.net/2013/11/16/renisha-mcbrides-killer-theodore-wafer-charged-with-2nd-degree-murder-other-felonies-free-on-bond/
http://voiceofdetroit.net/2013/11/13/worthy-has-renisha-mcbride-police-report-sign-petition-to-bring-full-charges-vs-killer/
http://voiceofdetroit.net/2013/11/09/justice-for-renisha-mcbride-detroits-trayvon-martin-dearborn-hts-homeowner-is-theodore-paul-wafer/
http://voiceofdetroit.net/2014/02/05/another-black-youth-mckenzie-cochran-25-dies-after-incident-with-northland-guards/