"Justice is having the person that did this to me locked up"–Dent 
Inkster city manager orders Melendez' suspension pending termination after multiple protests 
Dent due in court Wed. April 15, 9 am, before Judge David Groner in the Frank Murphy Hall, on charge of drug possession 
Video shows Melendez planting drugs in Dent's car; Dent passed lie detector tests 
Previous victims of Melendez and Detroit killer cop Eugene Brown say Wayne Co. Prosecutor Kym Worthy must undo previous bias toward cops 
By Diane Bukowski 
April 11, 2015 
DETROIT/INKSTER, MI – Local news sources including WDIV Channel 4 are reporting that William "Robocop" Melendez, seen in a dashcam video beating Black motorist Floyd Dent nearly to death in the Detroit suburb of Inkster Jan. 28, has been suspended with pay for five days pending possible termination from the Inkster police force.
In the wake of murder charges brought against North Charleston, S.C. cop Michael Slager for killing U.S. Coast Guard retiree Walter Scott on April 4, however, many are also demanding that Melendez and the other cops who beat Dent be criminally charged. Dent said he felt he was "taking his last breath" as Melendez grabbed him in a chokehold and punched him in the head 16 times with a fist wrapped in a loaded glove.
"Justice is having the person that did this to me locked up," Dent said. He is continuing to see a neurologist and psychiatrist since the beating, which left him with major injuries including a fracture of his left orbit (around his eye), subdural hematomas (bleeding in the brain), and four broken ribs.
"There is word on the street that Officer Melendez is about to be suspended pending termination," Attorney Nicholas Bennett, of the law office of Gregory Rohl, which  represents Dent, told VOD just before the news broke.
"The Wayne County Prosecutor asked for two weeks to review the [dashcam] videotapes, statements, and the results of Mr. Dent's polygraph exam before his court hearing April 15. Obviously we want the [remaining] charge against Mr. Dent to be dropped as quickly as possible, but if not, we look forward to proving his innocence at trial."
Ironically, it is Dent, not Melendez, who has so far faced the only charges in the case. Original charges of assaulting and resisting the crew of Inkster cops were dropped by an Inkster judge earlier, leaving a charge of possession of crack cocaine. Wayne County Circuit Court Judge David Groner is to hear arguments on whether that charge should also be dropped Wed. April 15, at 9 a.m. at the Frank Murphy Hall of Justice in downtown Detroit.
Another video released to the media including VOD shows Melendez pulling a plastic baggie out of his pocket before planting it in the car after Dent was taken away.  Prior to that, the video shows police and a drug-detection dog crawling all over Dent's car and coming up empty-handed.
Dent also passed lie detector tests in which he denied possessing drugs or threatening the officers in any way.
WXYZ Channel 7 said Inkster police chief Vicki Yost, who previously served on the Detroit police force with Melendez, wanted to keep him on desk duty pending the results of an ongoing Michigan State Trooper investigation, but was overruled by Inkster City Manager Richard Marsh, Jr. Yost is white, Marsh is Black.
Yost was the first DPD liaison to the U.S. Justice Department after federal oversight of the DPD was declared in 2003, so she must be aware of Melendez's record as a ringleader of a "Ramparts" style cop gang in Detroit.
Melendez and 17 other cops were indicted by the U.S. Justice Department in 2003 on charges that they planted guns and drugs on southwest Detroit residents, beat them, sexually abused and strip searched them, threatened to kill them, and then falsified reports and lied in court.
Melendez has been sued over a dozen times, for killing a man by shooting him 11 times on the ground, and for the incidents involved in the federal prosecution, which ended with a not guilty verdict termed "jury nullification" by U.S. attorneys.
Many local judges, however, dismissed charges against the witnesses who testified at the federal trial that they were victimized by Melendez and others.
It is not clear when Melendez left the Detroit force. Conflicting reports say he "retired" in 2004, according to DPOA President Mark Diaz, but also that he "resigned" in 2009 before his hire in Inkster a year later.
Hundreds took over Michigan Avenue April 2, to march on the Inkster police station and chant, "I don't know what you've been told, but Robocop has got to go," and "No justice, no peace, no racist police. The action was called by the Michigan chapter of the National Action Network (NAN) and MI-CAIR (Council on American Islamic Relations). Two previous protests occurred immediately after the dashcam video was aired by Channel 4.
Dent himself walked in the march, accompanied by his grandchildren and his fiancé, and took the stage in the parking lot of the Inkster police department for the rally. He said he was very encouraged by the support shown during the march.
The Rev. Charles Williams II, head of the Michigan Chapter of NAN, said, "We know that it's not just Mr. Dent, but that there are others in the community who have been brutalized by police," while Imam Dawud Walid, Executive Director of MI-CAIR, called for the U.S. Department of Justice to intervene.
"This is not a Black problem, it is a white racist problem that will eat up all our souls if people of color are victimized," Pastor Ed Rowe of Central United Methodist Church said. "If there are so many good cops on the force, where are they? Their silence will not protect them, it will make them Robocop."
Detroiter Cornell Squires took part in the march as well, to support Dent as well as his son, who was framed by Melendez in 2000.
"Melendez should be charged with attempted murder, perjury, and making false police reports—AGAIN." Squires said. "The other cops involved also should be charged."
But he called on Wayne County Prosecutor Kym Worthy to first resolve a conflict involving her handling of his son's trial in 2000, after Melendez and his partner David LeValley claimed the younger Squires had attempted to carjack them. Worthy was then a Wayne County Circuit Court Judge.
Squires said Worthy appeared to be biased in favor of Melendez and LeValley.
"Judge Worthy refused to let the jury hear the sound of a video, where the commanding officer said they were charging Emmanuel with disorderly conduct, for buying beer underage. The video shows cops looking for the gun Melendez claimed Emmanuel had, and not finding it. It also shows the can of beer."
After the younger Squires, who was 19 at the time, was convicted of assault with intent to r0b-armed, his father discovered that Melendez had previously been convicted for filing a false police report, affecting his credibility. Their attorney filed a motion to overturn the verdict due to the new evidence, but Worthy refused to do so.
"The community also sent Worthy a letter supporting Emmanuel and asking for the charges to be dropped," Squires said. His son's full name is Cornell Emmanuel Squires. (Click on Squires letter to Worthy  to read letter linking the charges with earlier police brutality case involving the senior Squires and other family members.
During the trial, Worthy additionally admitted that she was 'friends' with Detroit police officer Reggie Crawford, who wrote on-line forum reports vilifying the younger Squires.
Crawford earlier published reports vilifying Lamar Grable, a victim of three-time killer cop Eugene Brown. Yost was Brown's partner during the killing. She admitted taking home the gun they claimed Grable had overnight, before turning it into the police evidence lab, and backed Brown at his civil trial.
Grable's family won a $4 million jury verdict against Brown in 2003 that was upheld by both the Michigan Appeals and Supreme Courts, based on Brown's statement during the trial that he "might have" shot Grable three times in the chest as he lay on the ground.
"After years of demanding a thorough investigation of my son Lamar Grable's shooting death by Eugene Brown and Vicki Yost, an investigative team headed by .Deputy Chief Walter Shoulders was finally commissioned in 2000," Grable's mother Arnetta Grable told VOD.
"The investigative team was to reinvestigate all shootings and deaths involving Eugene Brown. When the investigation was completed, the Detroit Police Department refused to allow the Shoulders Report to be made public, and took no action on it."
The city was finally forced to release the report after reporter Diane Bukowski and The Michigan Citizen won a lawsuit granting their Freedom of Information Act request in part.
"The report recommended  that Eugene Brown should be criminally charged in the deaths of Lamar Grable and others," Grable continued. "Victims and families of victims of Brown requested a meeting with Prosector Kym Worthy to demand charges be brought against him. But Worthy refused to meet, and sent a representative instead to relay our demands. Kym Worthy's response was that no charges would be brought against Brown."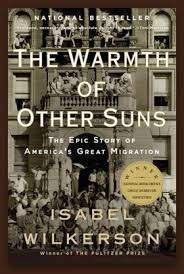 "I have absolutely no confidence in Kym Worthy's willingness to prosecute criminal cops the same way she would prosecute any other criminal. From what I have seen she participates in the same Blue Wall of Silence that allowed Eugene Brown and Vicki  Yost  to get away with murdering my son," Grable concluded.
In a New York Times editorial on the Dent case, Walter Blow quoted Isabel Wilkerson, author of 'The Warmth of Other Suns."
"High-profile cases of police brutality have recently come to be associated with the North rather than the South," Wilkerson said. "And it is in the South that two recent cases of police shootings of unarmed black people resulted in more vigorous prosecution."
Related:
http://voiceofdetroit.net/2015/03/26/video-shows-robocop-melendez-other-inkster-cops-choke-beat-black-detroiter-nearly-to-death/
(Other applicable story links included in link above, on Melendez beating of Dent.)
http://voiceofdetroit.net/2015/04/08/white-s-c-cop-michael-slager-charged-with-murder-of-black-father-walter-scott-shot-8-times-in-back/