"He was a good kid. I don't see him stealing no car or nothing like that." -Great-uncle Clyde Fuller
"Heart is hurting"–Will Wagner @coachwillwagner
"Our thoughts and prayers are with the family of Christian Taylor. Your presence will be missed but not forgotten."–#Ramfam, ASU Ram Football @ASURamFootball (Angelo State University)
Killed by Arlington police trainee Brad Smith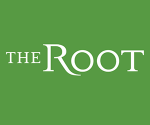 By Stephen A. Crockett Jr.
 August 8, 2015
Arlington, Texas — Police fatally shot a 19-year-old Angelo State University college student and football player, that they claim broke into a car dealership early Friday morning. But some members of the dead man's family find the police version of the story hard to believe.
According to the Star-Telegram, around 1 a.m. police were notified of a burglary in progress at a GMC Classic Buick dealership. Police claim that a security company dialed in emergency help after they witnessed the suspect using his car to crash through the dealership's showroom window.
"The officers went and confronted him. There was an altercation. An officer discharged his weapon and struck the suspect," Rodriguez told the Star-Telegram.
The Tarrant County Medical Examiner's Office identified him Friday afternoon as 19-year-old Christian Taylor. Taylor was a sophomore at Angelo State University and a member of the football team. He was pronounced dead at the scene.
Rodriguez added that Taylor was unarmed when he was shot.
Police identified the officer involved in the shooting as 49-year-old Brad Miller, a recent graduate of the academy, who was working under the supervision of a training officer at the time of the shooting. Miller has been placed on administrative leave.
"We're having two independent investigations — a criminal and administrative," Rodriguez said. "As an agency, we take the loss of any human life as serious, but we owe it to our community to conduct a clear and transparent investigation to determine what exactly took place."
Clyde Fuller, Taylor's great uncle, told the Star-Telegram that the story that is being described doesn't add up. He said his great nephew was set to return to college and that he excelled at football.
"He was a good kid. I don't see him stealing no car or nothing like that," Fuller said.
"I think something is going on that somebody is lying about," Fuller told the Star-Telegram. "…They say he's burglarizing the place by running up in there? Nuh-uh. Something doesn't sound right."
Rodriguez told the newspaper that the officers are in the process of receiving body cameras but they don't have them yet and as such, officer Miller was not wearing one during the shooting.
He added that there are several security cameras in the dealership but they haven't found footage that shows the incident clearly.
"We are looking at all available video from outside and inside the location to obtain as much information as possible," Rodriguez said.
Read more at the Star-Telegram.
#ChristianTaylor, #SandraBland, #PoliceBrutality, #BlackLivesMatter, #BlackLivesMatterDetroit, #ProtectOurYouth, #JailKillerCops 
Related:
http://www.nydailynews.com/news/crime/unarmed-texas-college-football-player-shot-dead-article-1.2318872
http://www.dailymail.co.uk/news/article-3190037/Texas-police-officer-training-fatally-shoots-unarmed-19-year-old-college-football-player.html