By David Schied
December 25, 2016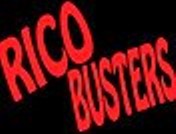 As you know, it has been six months since my last RICO Busters episode. This latest proves even more that the Charter County of Wayne is being operated by domestic terrorists. This video shows more about why I was and continue to be in the federal courts along with The Insurance Company for the State of Pennsylvania and the American Insurance Group (a.k.a. "AIG") with my own and "14 other joinder" claims against their insurance policy backed by the United States taxpayers guarantee to pay claims against their policy purchased by the Charter County of Wayne at local taxpayer expense.
At any rate, the video is lengthy but informative and with damning evidence. It also includes a referenced link for others who wish to get involved with claims of their own against that insurance policy.
As always, I am praying for the wherewithal to continue my line of battling this corruption, hoping it not to take another 6 months before my next video production, done without a budget and while taxing my old computer system. Please donate if you can.
Please also refer others to my RICO Busters channel with another 18 video productions, located at: https://www.youtube.com/channel/UCd3xqk6Kc778ASLAsRpV5ag
Video above: Cornell Squires' favorite hymn, "Amazing Grace," played on sax by friend "Squirrel" during funeral November 28, 2016. Cornell passed away Nov. 19. VOD's original story on his death garnered over 1200 Facebook "likes," attesting to the widespread esteem in which he was held by community members.
---
In Loving Memory of Cornell Squires, Consummate Friend, Victim's Advocate, Legal Peacemaker
By David Schied, Co-founder of RICO-busters
When I met Cornell for the first time in 2010, he introduced himself to me as an advocate for others seeking justice through legal remedies. The problem both he and I found was that there was no "justice" to be had in the local, county and state administrative systems of Detroit, Wayne County and the State of Michigan.
Cornell and I both have shared with one another story after story – life after life, family after family, and home after home – that has been robbed, ripped apart, denigrated, and ultimately destroyed by the corporate-government crime syndicate operating in this region of the country for decades, in full view and with the cooperation of the Office of the U.S. Attorney, the FBI, and the clerical and judicial usurpers operating what is popularly known as the United States District Court.
Cornell continually proclaimed that the Goodness of God was always near and dear, accessible by faith, by prayer, and by the Eternal Will of the Almighty to have His children find the ultimate Peace on Earth with Him. Many times in my moments of doubt and weakness did Cornell take my hands into his, or lead in his words over the phone, as he invoked the presence of God in our lives, to deliver to us His mercy, and to share with us so much of the love with which Cornell Squires brought to us a-plenty.
He worked both selflessly and tirelessly to help others, to advocate for others, to demonstrate with others, and to raise all others above his own level of goodness. Though we had many differences, he was indeed my big brother. He was only a couple of months older than me, but in the face of this unjust society full of greed, corruption, racism, and pure evil, Cornell's experience and patience were second to none, and light years ahead of mine. He was an unshakable Soul.
County, state and federal courts alike dismissed many of Cornell's court cases without remedy and without "litigating the merits" on behalf of himself and others. Recently, we together as Private Attorney Generals were dismissed by the same "pattern and practice" of the corrupted United States District Court in Detroit, despite there being over 52 unrebutted sworn and notarized Affidavits of testimony supported by mounds of evidence proving the racketeering and corruption facilitated by our city, county, state, and federal government functionaries.
This last dismissal was by a 92-year old "lifetime employed" federal judge, Avern Cohn. Many other State Bar of Michigan members have been committing treasonous acts of domestic terrorism, running crime syndicates and protectionist rackets out of our government offices – such as U.S. Attorney Barbara McQuade.
They have long owed Cornell and the rest of us financial compensation and their own occupational impeachments. It was only a couple of months ago that Cornell expressed his dismay that while helping someone else report federal crimes by local public officials to the Office of the U.S. Attorney McQuade, he wasn't even allowed to even enter that office. It had been more than three years since the last time he was rejected from there. He was told by building security that he was on a "list" of those that McQuade did not even want on her office floor.
As a legal peacemaker, Cornell Squires devoted his life to advocating for others and helping people to advocate for themselves in the face of the blatant and widespread corruption and violence being unleashed upon the ordinary residents of Wayne County.
Cornell himself was brutally beaten by Detroit police officer Robert Feld in 1999. His father Eugene Squires intervened and suffered a heart attack which led to his death months later. His son was framed up by former Detroit cop William 'Robocop' Melendez, who many years later was finally prosecuted for brutally beating Floyd Dent in Inkster. It was upsetting to Cornell that, thanks to Wayne County Prosecutor Kym Worthy and others working under her on the taxpayer's dime, the Melendez received only a slap on the wrist and was out of jail in no time.
Cornell was proud to have founded "We The People, For the People" as a nonprofit ministry dedicated toward helping his fellow community members to deal with widespread foreclosure fraud. That fraud was brought about by the unscrupulous tactics of banksters and law firms, including over-taxation by the crooked Wayne County Treasury, bogus recordkeeping by Register of Deeds executives, and dishonest judges helping to facilitate these crimes by a "pattern and practice" of pretending not to notice.
All this and more was exposed by Cornell and others in public protests. I sincerely believe that it was thanks to him, to the Voice of Detroit online newspaper for which he delivered stories, and thanks to his association "We The People, For the People" – and others operating as advocates and activists to put these many white collar criminals into prison – that finally resulted in the FBI being pressured enough to investigate the Wayne County Land Bank.
The People should note that it is no coincidence that the Land Bank is in the very same building that also houses the Wayne County Executive and the Wayne County Corporation Counsel, where the "racketeering" brains of an illegal crime syndicate operate as former law "enforcement" officers and attorneys.
While the mainstream press is willing to buy the oversimplified government story that the suspected reason for the FBI investigation is the contractors' "spike of demolition costs", make no mistake that Cornell had notified the feds back in early April and again in September about the county's criminal scheme of over-estimating the value of homes for the purpose of over–taxation, to entice Wayne County residents into taking new "terms" of refinancing their homes to pay the county's taxes or face tax foreclosures. This was what the county did against Cornell, except Cornell chose to stay and fight, in an effort to expose this racketeering scheme.
Other community residents have simply given up their homes, pressured by the extortionist tactics used by the county to force them out. So then the "Hardest Hit" federal funding meant to keep people in their homes is used to demolish those homes, to make room for land-developers, financed by lawyers, judges, and the many others partaking in this government "racket," to change the face of the neighborhoods with new buildings and new people of "greater worth" (as if some people are worth more than others). And who heads Detroit's Demolition Task Force–none other than multi-billionaire racketeer Dan Gilbert, owner of Quicken Loans, currently being sued by the U.S. Department of Justice for predatory lending which led to many of these foreclosures. Quicken Loans ranks fifth in numbers of Detroit mortgage foreclosures.