FEET TO FIRE: MARCH VS. PROSECUTOR KYM WORTHY
Wed., March 22, 2017 @ 1 pm to 3 pm
Frank Murphy Hall of (In)Justice
1441 St. Antoine, at Gratiot, Detroit, Michigan, 48226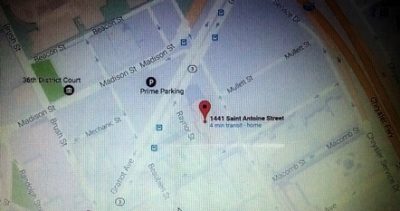 Everyone is invited to speak your Truth.
If you or someone you know has been failed by the Prosecutor please come out. JUSTICE must Be Served!
SPONSORED BY P.O.S.T. (PROTECT OUR STOLEN TREASURES)
HOSTED BY YOLANDA MCNAIR
Yolanda McNair — We will have a few shirts available at the Feet To Fire Campaign #2. Raising funds for the Stolen Lives Tour.
https://www.facebook.com/events/161117921068421/
Protect Our Stolen Treasures https://www.facebook.com/groups/962246117184392/?ref=group_cover
Adaisha's Justice
https://www.facebook.com/adaishas.justice?fref=nf
Voice for Terrance Kellom
https://www.facebook.com/groups/1812917155594955/
A Voice for Kimoni Davis
https://www.facebook.com/groups/101197416899202/
I am Kevin Matthews
https://www.facebook.com/groups/696081167197719/
Protect Our Stolen Lives (P.O.S.T.) was founded in Detroit by Yolanda McNair, mother of Adaisha Miller, killed just before her 21st birthday by a gun fired by a Detroit cop.
In conjunction with the national Stolen Lives Project and community groups around the country, they held a national conference and protest against police slaughter of their loved ones and Black, Latin and poor people across the United States.
Groups from metro Detroit as well as New York City, Kenosha, Illinois, and Dayton, Ohio were among those who attended the day-long conference, held at St. Matthews and St. Josephs Church on Woodward at Holbrook Avenue.
Among police murder victims they spoke about were Adaisha Miller, Terrance Kellom, Aiyana Jones, Lamar Grable, and Kimoni "Kodak" Davis of Detroit, Justus Howell, from Kenosha Illinois, Malcolm Ferguson and John Collado from New York City, and Emmet Till.
At the close of the conference, Pastor McCorry was in tears.
"This is my family," he said. "I love everyone sitting at this table. I refuse to ever sell you out.
"This is a fight we all better fight. It is as much about white folks as Black folks. A boat cannot rise from the flood waters until the people at the bottom are saved."
See http://voiceofdetroit.net/2016/10/02/families-block-woodward-in-detroit-to-protest-police-slaughter-of-their-loved-ones/