By Ricardo Ferrell
November 26, 2018
In the case of George G. Rider, I reported in an exclusive article in Voice of Detroit on November 7, 2018, titled, 'George Rider Case Shows Corruption Runs Deep Within Macomb County, MI Courts, Police' how both the Warren and Roseville Police Departments violated Rider's rights in an unlawful stop outside a Roseville car wash.
And, how judges at both the District and Macomb County Circuit Courts have all trampled over George Rider and his Constitutional Rights to a fair legal process: the lack of probable cause, an unlawful search and seizure, and violations of his due process rights. He is the subject of a seemingly purposely orchestrated corrupt plot to overlook two major conflicts of interest by judges at both the district and circuit court levels.
Judge Michael Chupa, Judges Suzanna Faunce, and her sister Judge Jennifer Faunce all knew or should have known that such practices in their courtrooms amounted to either a miscarriage of justice, or a manifest injustice by partaking in a matter before their court, that if nothing else, had quite the appearance of an unfair practice and the lack of administering the law. No one is above the law, especially jurists, who have taken an oath to uphold the law, even when they may feel it's unpopular to their bench or constituents.
All Magistrates, Judges, and Referees in a Court of Law must adhere to Michigan Criminal Law and Procedure and make sure both sides (prosecution and defense) are fairly representing their cases, and that means to intervene as a fair and impartial referee to make sure justice is being served on both sides.
After nearly two years, Macomb County Chief Judge Joseph Biernat was forced to recuse Judge Jennifer Faunce from the Rider case. She has been replaced with Judge Joseph Toia, appointed to the bench by Governor Rick Snyder.
This past Wednesday, November 21st, before Judge Toia, defense attorney Suzanna Kostovski relentlessly argued the lack of probable cause by police to stop and detain her client George Rider and place him in handcuffs, which basically placed him under arrest, while they performed a search and seizure of his SUV and cellphones. Initially, they indicated it was a traffic stop, but there is no record of a traffic citation issued to Mr. Rider.
Judge Toia has delayed issuing his opinion on the evidentiary hearing until Dec. 19 at 8:30 a.m., which is when a pre-trial conference will also be held.
Also, in reference to the Rider prosecution, the office of Eric Smith, Macomb County's Chief Prosecutor, seems to have on a velvet glove and a welder's glove on either hand. On one side of the glove, he vigorously seeks to obtain a conviction by roughing off the legal process by any means necessary, even if it means allowing his office to violate the Constitutional Rights of an accused person. Then on the other side of the glove, he smoothly rubs away any evidence of corruption at his own office.
There is currently a state investigation into whether Eric Smith is involved in an embezzlement of money using secret accounts.
Neither Prosecutor Eric Smith nor his underlings are above upholding the letter of each law under both the Michigan and U.S. Constitutions. Prosecutors are supposed to see that justice is done and prevails in every single case out of their office, and not knowingly participate in a matter which violates a defendant's rights. And, certainly they are to assure that an innocent person isn't to face prosecution, or stand trial for a crime of which they are not guilty.
Prosecuting attorneys have a duty to effectively prosecute cases vigorously but they must also equally make certain that doing so isn't simply out of the prestige of their office, or to merely seek a conviction out of convenience. The question now becomes how long will it take for a fair minded jurist to see the many injustices in the Rider case, before they finally rule that enough is enough?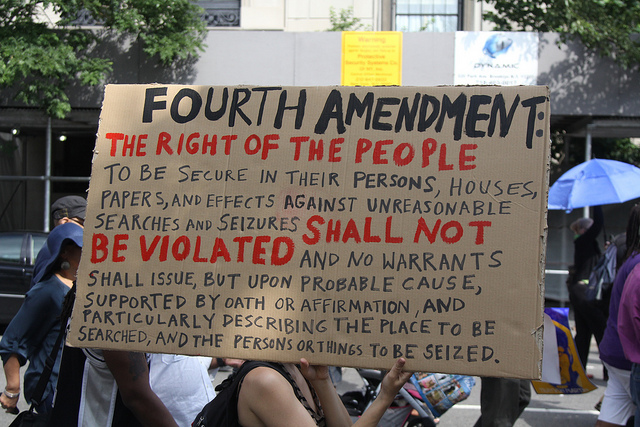 The countless delays and postponements, the ridiculous circus of allowing violation after violation of Rider's rights to take place without any realistic accountability on the part of judges, prosecutors and police officers involved, have resulted in Rider's lengthy and illegal confinement.
All these officials have in some form or fashion contributed to Mr. Rider's being held in the Macomb County Jail for nearly two years without being afforded the justice and due process he's entitled to under the United States Constitution. A check with the Michigan Judicial Tenure Commission should reveal that there's a complaint filed by George Rider, asking for an investigation of the judges who partook in a conflict of interest in his case: Judge Michael Chupa; Judge Suzanna Faunce and Judge Jennifer Faunce were named in the complaint which is now pending.
Related: