All truth passes through three stages… FIRST, it is ridiculed. SECOND, it is violently opposed. THIRD, it is accepted as being self-evident. – Arthur Schopenhauer
BY JERMAINE HILL
May 21, 2019
For those who may not know, the fight must continue on for juveniles serving life without the possibility of parole.
In 2012 the United Supreme Court ruled that it was against the Eighth Amendment to sentence juveniles to a mandatory life sentence in prison without first given a Miller hearing to see if they could be amenable to treatment and rehabilitated.
Some states moved on the decision immediately such as California and began processing their juveniles out and some states did not such as Michigan. Prosecutor Kym Worthy and former state Attorney General Bill Schuette argued that it was not retroactive for those juveniles already housed in the M.D.O.C prison.
So it took until the 2016 Montgomery v Louisana opinion for the United States Supreme Court to rule that not only was Miller retroactive and applies to all those who were juveniles at the time of their offense, but that they thought that they made it clear in 2012.
So today, there are still juveniles that have yet to be resentenced due to the snail's pace of different County judges and courts.
Yet, there still arises a critical issue that has not yet been addressed and that is for those who were under the juvenile jurisdiction of the Family Division Court. These are juveniles that were given an extended period of probation until either their 19th or 21st birthday. Those who were kept among other juveniles that was 18 and younger.
Michigan law 780.901 (f) reads "Juvenile Offense- means an offense committed by a juvenile under the jurisdiction of the juvenile division of the probate or the Family division of circuit court under section 2(a)(1) of chapter XIIA of the probate code of 1939, 1939 PA 288, MCL 712A.2, that if committed by an adult would be a felony, misdemeanor, or ordinance vioation, if the juvenile's case is not designated as a case in which the juvenile is to be tried in the same manner as an adult.
Another Michigan law of 1995 was MCL 712A.2a(3) entitled "Continuing jurisdiction beyond maximum age: As used in this chapter, 'child", 'minor' or any other term signifying a person under the age of 18 applies to a person 18 years or older concerning whom proceedings are commenced in the juvenile division of the probate court pursuant to section 2 of this chapter and over whom the juvenile division has continuing jurisdiction pursuant to subsection (1).
With this said, I was 19 years of age at the time of my crime and still under the jurisdiction of the Family Division Court and I had to be waived over to the general court of Frank Murphy Hall of Justice in 1995. I was under Supervised Independent Living (Spectrum) and given a social worker.
Below is excerpt from Juvenile Justice Initiative website at https://jjustice.org/resources/raise-the-age/.The organization supports raising the juvenile age to 21.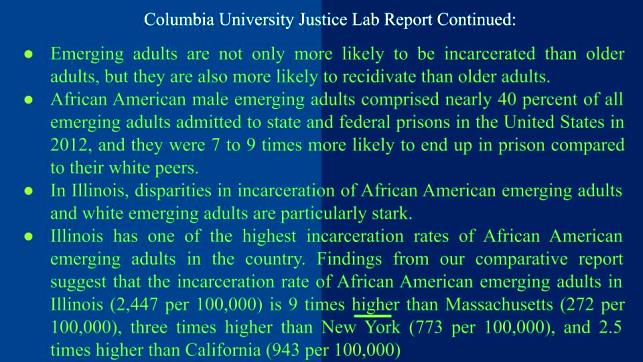 Therefore, although I was 19 years of age I was not an adult by Michigan law. The Family Court was my legal guardian and had charge over me such as clothing, housing, transportation, schooling; etc. For each juvenile under family court care, the court receives government money.
So today, this issue not only needs to be highlighted but recognized and those who were 18-21 years of age under the jurisdiction of the family court and given life without the possibility of parole need to be re-sentenced as their other juvenile counterparts (17 years or younger).
The scientific evidence has already been proven. For those who were 21 years and less, neuroscientists have alerted us that the frontal lobe of our brains that deals with reason, risk-taking, easily influenced, logic, decision making, etc. doesn't fully develop until age 21 or older and in some case until the 25th birthdate. (See "Legislation Sets Juvenile Mental Health Court Rules Advocates Hope for Increase of Specialty Courts," by Lee Bryden, also "The Supreme Court and The Transformation of Juvenile Sentencing," by Dr. Laurence Steinberg) and many more researchers.
Right now, there are other states that are acknowledging the facts.
[VOD: following is a compilation of reports from various juvenile justice agencies:
On May 30, 2018, Vermont became the first state in the union to set its juvenile justice age threshold above 18. By the year 2022, with some exceptions for violent offenses, all teens including 19-year-olds will be treated as juveniles. The Justice Policy Institute reported that the following states have now raised the age of juvenile jurisdiction: Connecticut, Illinois, Mississippi, Massachusetts, New Hampshire, Louisiana and South Carolina. North Carolina and New York plan to change the age cut-off for juveniles from 16 to those under 18 this year.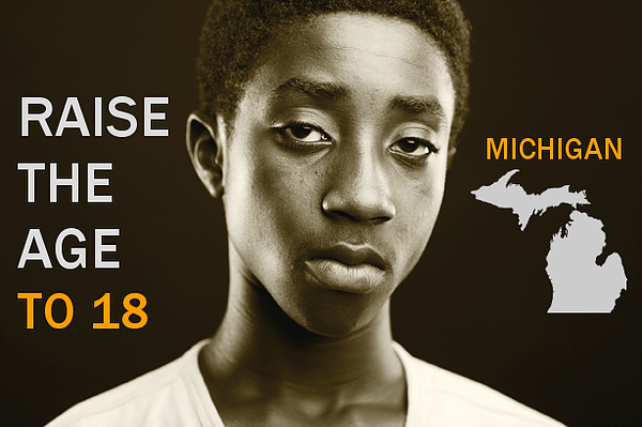 The four states still setting the bar at 17 for juvenile offenders—Georgia, Michigan, Texas and Wisconsin, have now had legislation introduced that would raise the age. Other advocates are looking overseas at countries such as the Netherlands, where the juvenile jurisdiction age is 23.
"Bringing 18- to 20-year-olds into the juvenile system as well would lower recidivism by giving that population better access to educational and rehabilitation programming, diversion programs and court record confidentiality," said Hannah Legerton, Emerging Adult Justice Project Coordinator at the Campaign for Juvenile Justice.
Advocates are also looking overseas to countries such as the Netherlands where the juvenile jurisdiction age is 23.]
In closing, in 1990, President George H.W. Bush launched the "Decade of The Brain" initiative to enhance public awareness of benefits to be derived from brain research. It has been well over two decades since this program and research has been funded. So, now we have a lot of data and understanding not only on how our brains work and function, but we also have the psychological information.
At this present moment we can contact our local senators, legislations and there committee about this issue. The Judicial Committee…
I thank you for perusing this article as I pray that it sparked some thoughts of body movement. (Smile) More next issue…
Related:
https://www.wbur.org/news/2019/03/12/juvenile-court-age-raise-21
https://www.raisetheagemi.org/youth-in-prison-package