UPDATE 8/19/09: U.S. Reps. Omar, Tlaib, supporters condemn Trump, U.S. support of Israel, white supremacy; call for end to Israel's occupation of Palestine, travel restrictions
"Thank you for hearing me, thank you for seeing me, thank you for loving me. And thank you for allowing me to be not just your Congresswoman, but also a granddaughter of a grandmother living under occupation."–Tlaib
Tlaib says she and grandmother decided mutually to forego reunion on West Bank due to limitation of Tlaib's right to speak
August 16, 2019
By JVP ACTION
DETROIT, MI–Dozens of members of Detroit's Jewish community and allies gathered at sundown in Pallister Park to observe a Shabbat service with Rep. Rashida Tlaib. As the Shabbat candles were lit, and prayers and poetry recited, Detroit's Jewish community and allies stood together listening to Rep. Tlaib describe the hardships she faced this week and her commitment to keep fighting for justice.
______________________________________________________________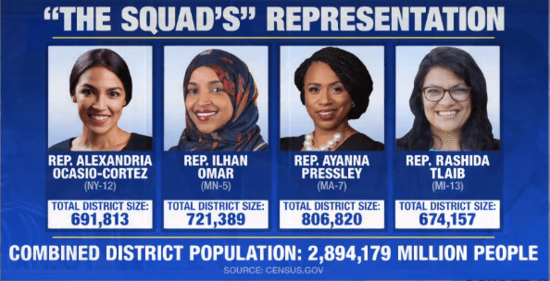 VOD–this event strongly contradicted Donald Trump's assertion that Tlaib and the three other congresswomen known as the "Squad" hate Jews and the people of Israel, as well as the people of their own country, the U.S. In comments widely recognized as racist, Trump told them to "go back home" although all were born in the U.S. and were duly elected by nearly three million constituents in their districts. They also represent a broader population of oppressed women of color across the U.S. and the rest of the world.
Speaking with passion and through her tears, Representative Rashida Tlaib said: "I cannot tell you how much love I feel here… Thank you for lifting up peace, love and justice…I'm proud of my Palestinian roots, and I'm also strong because I grew up in the most beautiful, blackest city in the country, in the city of Detroit."
Rep. Tlaib continued: "I can't wait to show my grandmother how I was supported by all of you – it would bring her so much joy. One day we're going to be able to hear the voices of people like my grandmother, who have not been truly seen or heard… And so, today, thank you for hearing me, thank you for seeing me, thank you for loving me. And thank you for allowing me to be not just your Congresswoman, but also a granddaughter of a grandmother living under occupation."
Yesterday, Reps. Rashida Tlaib and Ilhan Omar were banned from entering Israel, due to their support for the Boycott, Divestment and Sanctions Movement for Palestinian rights. The Israeli government's decision was encouraged by President Trump. Although Israel announced it would allow Tlaib to enter Israel on a humanitarian basis to visit her family – including her grandmother – such permission was contingent upon her agreeing to censor herself politically. As Tlaib said in her statement: "I will not allow the Israeli government to humiliate me and my family or take away our right to speak out. I will not allow the Israeli government to take away our hope."
"You're a United States Congresswoman–we wanted to celebrate you, but there'll be a dark cloud over you."–Tlaib's relatives
The Shabbat in the Park with Rashida: Rooted in Community and Freedom was organized by JVP Action, the new sister organization of the national grassroots organization Jewish Voice for Peace. JVP Action is building a multi-racial, intergenerational movement of Jews and allies to transform U.S. policy towards justice in Israel/Palestine.
Beth Miller, Jewish Voice for Peace Action – Government Affairs Manager: "We are in awe of Rep. Tlaib's courage and stand by her. It's heartbreaking that Rashida had to spend this evening with us instead of her beloved family. And it's enraging that the Israeli government would hold a Member of Congress's family hostage unless she agrees to censor herself. For as long as it's existed, the Israeli government has forced these kinds of heart wrenching and impossible choices on Palestinians. It's time for all of us to insist our elected officials hold Israel accountable."
JVP Action Organizer Reuben Telushkin: "In celebrating Shabbat, the Jewish day of rest, we are invited to also imagine the world we want to see. At the end of this difficult week, we're grateful for Rashida's steadfast leadership working toward the vision of a world with freedom and equality for all people."
JVP Action Supporter Barbara Harvey: "We know what Rashida's values are, because she has served our community so well for years – during her three terms in the Michigan legislature and now in Congress. This community remembers her love for all of us and her passionate commitment to us and to justice for all. We will have her back as long as she is willing to serve."
Sharon Feldman talks about conditions in Palestine
Detroit Atty. Jerome Goldberg supports Tlaib, Palestine
JVP Action is an independent, non-partisan, 501(c)(4) organization formed as the political and advocacy arm of Jewish Voice for Peace. JVP Action is building a multi-racial, intergenerational movement of Jews and allies to transform U.S. policy towards justice in Israel/Palestine. Jewish Voice for Peace is a national, grassroots organization inspired by Jewish tradition to work for a just and lasting peace according to principles of human rights, equality, and international law for all the people of Israel and Palestine. JVP has over 500,000 online supporters, over 70 chapters, a youth wing, a Rabbinic Council, an Artist Council, an Academic Advisory Council, and an Advisory Board made up of leading U.S. intellectuals and artists.
MEET RASHIDA TLAIB'S GRANDMA: 'WHO WOULDN'T BE PROUD OF A GRANDDAUGHTER LIKE THAT?'
By James McAuley and Sufian Taha
August 16, 2019
(excerpt from The Washington Post)
BEIT UR AL-FAUQA, WEST BANK — Rashida Tlaib's grandmother does not understand why her granddaughter, a sitting U.S. congresswoman, could not visit her as originally planned.
Muftiyah Tlaib — who says she is somewhere between 85 and her early 90s — lives in the village of Beit Ur al-Fauqa, about 15 miles outside Jerusalem and close to the seam line between Israel and the West Bank, territory that Israel occupied in the 1967 war and that Palestinians hope to see as part of an independent state someday.
She lives in the same elegant limestone house in the same sleepy village she has called home since 1974 — the house where the whole village once came to celebrate Rashida Tlaib's wedding, and the house that looks directly onto an Israeli settlement with a visible military presence.
"When I won, it gave the Palestinian people hope that someone will finally speak the truth about the inhumane conditions," Tlaib tweeted. "I can't allow the State of Israel to take away that light by humiliating me & use my love for my sity to bow down to their oppressive & racist policies."
"Silencing me and treating me like a criminal is not what she wants for me. It would kill a piece of me. I have decided that visiting my grandmother under these oppressive conditions stands against everything I believe in — fighting against racism, oppression & injustice."
Tlaib has previously lent her support to the Boycott, Divestment and Sanctions movement (BDS), which Israel sees as increasingly threatening. Her positions have earned her the ire of pro-Israel advocacy groups and also of some of her Democratic colleagues in Congress.
But the quiet village of Beit Ur al-Fauqa, and specifically the view from Tlaib's grandmother's house, sheds at least some light on the force of her convictions.
A major highway now cuts directly through land the family says it once owned, Muftiyah Tlaib said, a thoroughfare that has altered the family's access to olive groves and fig trees they still keep.
"It's hard for me to reach my land on the other side," she said. "I used to cross by walking, but once a woman was hit by a car."
For Ashraf Samara, the head of the village council, Israel's action toward the congresswoman is a window into the lived experience of the military occupation of the West Bank.
"This is all very strange for the media," he said in an interview, noting that he had met Rashida Tlaib about 20 years ago. "But not for me as a Palestinian because I know the reality of occupation."
Samara said he appreciated that Tlaib and Omar had begun to challenge traditional American bipartisan support of Israel.
"What I can say about Rashida and Omar is that they are starting to knock on the door and say something is wrong. Hopefully in the future they will change something in the opinions of ordinary American people."
"I am proud of her," the grandmother said of her granddaughter. "Who wouldn't be proud of a granddaughter like that? I love her and am so proud of her."
Related:
House Democrats weigh action against US and Israel ambassadors over banned visit
https://www.mcclatchydc.com/news/politics-government/white-house/article234095947.html
A toxic rift opens between Democrats and Israel after the nation refuses entry to two members of Congress
______________________________________________________________

Donations for the Voice of Detroit are urgently needed to keep this paper, which is published pro bono, going. Our staff live on small fixed incomes as retirees and Social Security recipients. Among ongoing expenses are quarterly Lunar Pages web host charges of $350, costs for court documents, internet fees, office supplies, gas, etc. Please, if you can:
DONATE TO VOD at
______________________________________________________________