FTC takes 94 legal actions against companies including First Choice Horizon, LLC and Media Mix 365, worst offenders targeting seniors, poor
TRACED Act and Stopping Bad Robocalls Act pending in U.S. Congress, expected to be finalized in fall
51 State AG's including Michigan's Dana Nessel send letter to FCC asking for more stringent action
LANSING – The Federal Trade Commission, the U.S. Congress, 50 state Attorneys General, including Michigan's Dana Nessel, and consumer groups are calling on the Federal Communications Commission (FCC) to take stringent action to make telecom providers implement technology that blocks illegal and unwanted robocalls, as well as caller-ID spoofing.
FTC files 94 actions v. First Choice Horizon, LLC, Media Mix 365, others
"We're all fed up with the tens of billions of illegal robocalls we get every year," Andrew Smith, director of the FTC's Bureau of Consumer Protection, said in a statement. "Fighting this scourge remains a top priority for law enforcement agencies around the nation."
The crackdown involves nearly 100 cases, five of which are criminal enforcement actions. They were brought by the FTC, Justice Department, 50 states and a slew of local authorities.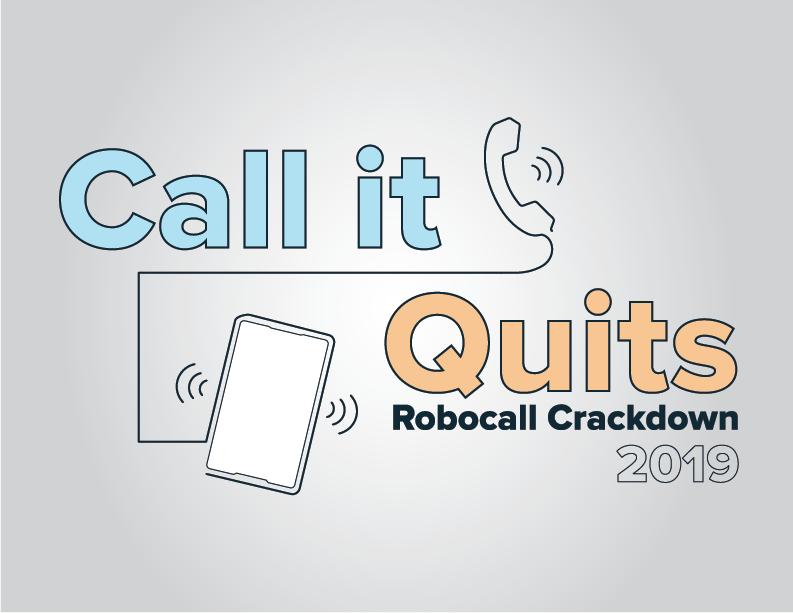 The Washington Post reported, "The government's efforts come as robocalls continue to ring Americans' phones at record rates. Scam calls made up a large share of the estimated 4.7 billion robocalls to mobile devices in May, according to YouMail, an app that helps block them. That's more than double the amount from two years ago, an uptick that has prompted Americans to complain to the FTC at historic levels. The agency said Tuesday that it now receives about 10,000 robocall complaints per day."
"The FTC filed complaints in federal court in Florida earlier this year against two of the main actors in the Robocall nightmare. They are First Choice Horizon, LLC, believed to be the lead entity in a maze of operations that prey on poor Americans, including seniors, and Media Mix 365, which dialed millions of numbers on the federal Do Not Call list."
The FTC added in a June 25 release, "The Federal Trade Commission and its law enforcement partners today announced a major crackdown on illegal robocalls, including 94 actions targeting operations around the country that are responsible for more than one billion calls pitching a variety of products and services including credit card interest rate reduction services, money-making opportunities, and medical alert systems.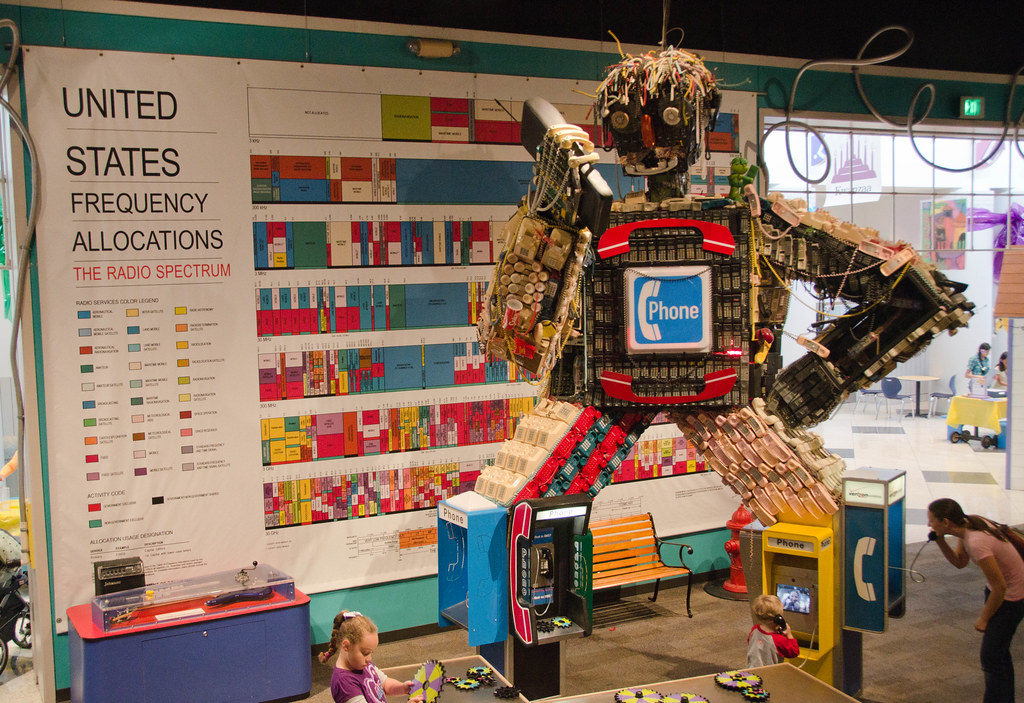 The joint crackdown, "Operation Call it Quits," is part of the Commission's ongoing effort to help stem the tide of universally loathed pre-recorded telemarketing calls. It also includes new information to help educate consumers about illegal robocalls. In addition, the FTC continues to promote the development of technology-based solutions to block robocalls and combat caller ID spoofing."
The FTC said targeted companies and individuals also included 8 Figure Dream Lifestyle, Derek Jason Bartoli, Lifewatch Inc., Redwood Scientific, and Life Management Services.
In addition FTC actions, the agency said 25 federal, state, and local agencies have brought 87 enforcement actions as part of the initiative.
See full release at https://www.ftc.gov/enforcement/cases-proceedings/172-3161-x190029/first-choice-horizon-llc.
Actions in U.S. Congress expected to force stronger actions, after FTC, FCC fail to collect on record fines levied in the past
The National Law Review reported that a bill in the U.S. House prods the FTC and the FCC to toughen their efforts. "The bill faults the agencies for failing to collect on some of the record fines they've levied in the past. Lawmakers also cited the emerging threat to doctors and patients, urging the agencies to prioritize investigations that involve hospitals."
The Verge said, "In the U.S. Congress, a bipartisan proposal, the TRACED Act, was introduced by Sens. John Thune (R-SD) and Ed Markey (D-MA). It would raise the fines the FCC is permitted to levy on robocallers, and increase the statute of limitations for bringing those cases. It would also create an interagency task force to address the problem, and push carriers like AT&T and Verizon to deploy call authentication systems like the pending STIR/SHAKEN protocols into their networks."
Consumer Reports said July 25, "A crackdown on robocalls moved one step closer Wednesday after the House voted 429-3 to increase consumer protections against the unsolicited and annoying phone calls.
"The bill, known as the Stopping Bad Robocalls Act, builds on the TRACED Act passed by the Senate in May. The House and the Senate now need to reconcile the two bills before sending the legislation to the White House for the President's signature. That's expected to happen in the fall.
"In addition to giving regulators stronger enforcement tools, the House bill would require phone carriers to implement call identification technology and mandate that the Federal Communications Commission report to Congress annually on the state of robocalls.
"The House is sending a strong message that it is time to stop the abuse from robocalls," [said] Maureen Mahoney, policy analyst for Consumer Reports. "This bill would go a long way toward protecting people from the daily harassment of unwanted robocalls. These calls aren't just annoying. Shady businesses and individuals are using them to steal your money and your personal information. With today's House vote, we now look forward to seeing the strongest possible bill enacted into law."
The paper added that 80 consumer rights groups, including Consumer Reports and the National Consumer Law Center, sent a letter to Congress urging passage of the bill. The wireless industry trade group CTIA also supports it.
Consumer Reports went on, "To date, there have been 29 billion robocalls in 2019, according to YouMail, a robocall blocking and tracking firm. 'That's nearly 90 calls per person in the U.S.,' said YouMail CEO Alex Quilici. The blocking and tracking firm Truecaller estimates that consumers lost $10.5 billion to phone scams in 2018.
51 State Attorneys General announce their support for new FCC ruls
The letter from the Attorneys General comes after the FCC issued a declaratory ruling and proposed new rules related to federal and industry efforts to block illegal robocalls and eliminate caller-ID spoofing. This effort comes following last week's unveiling of the Anti-Robocall Principles to fight illegal and unwanted robocalls by the Attorneys General and 12 major telecom providers.
"Illegal and unwanted robocalls continue to harm and hassle people every day," the letter says. "Consumer fraud often originates with an illegal call, and robocalls regularly interrupt our daily lives. State Attorneys General are on the front lines of enforcing do-not-call laws and helping people who are scammed and harassed by these calls. For this reason, we support free, robust call blocking that is simple and easy for all consumers, and the timely implementation of the STIR/SHAKEN Caller ID authentication framework."
In a release, Michigan's Attorney General Dana Nessel said, "The FCC is integral in holding telecom providers accountable. We hope that the FCC will heed our advice to protect consumers in Michigan and across the country from caller-ID spoofing and the flood of illegal and unwanted robocalls."
In their letter, the Attorneys General state that telecom providers should:
Offer free, default call-blocking services to all customers based on reasonable analytics that do not block important calls such as emergency alerts or automated calls requested by customers;
Implement the caller-ID authentication technology – known as STIR/SHAKEN – which will help ensure telephone calls are originating from secure, verified numbers as quickly as possible;
Develop separate landline caller-ID authentication to prevent illegal and unwanted robocalls to seniors or those that live in rural areas; and,
Ensure that call blocking and call authentication efforts protect consumer data.
Many of these actions reflect the Anti-Robocall Principles established and released late last week by the Attorneys General along with AT&T, Bandwidth, CenturyLink, Charter, Comcast, Consolidated, Frontier, Sprint, T-Mobile, US Cellular, Verizon, and Windstream. These principles address illegal and unwanted robocalls through prevention and enforcement. The 50 state Attorneys General submitted their comments.
Related stories:
https://www.washingtonpost.com/technology/2019/06/25/federal-state-officials-announce-enforcement-efforts-targeting-billion-illegal-robocalls/
https://www.washingtonpost.com/technology/2019/06/17/robocalls-are-overwhelming-hospitals-patients-threatening-new-kind-health-crisis/
https://www.natlawreview.com/article/senate-passes-traced-act-to-enhance-tcpa-enforcement-power
https://www.theverge.com/2019/5/23/18637330/senate-vote-approve-anti-robocalling-bill-congress-traced-act-fcc
https://www.consumerreports.org/robocalls/robocall-bill-wins-approval/
https://www.usatoday.com/story/tech/2019/03/27/ftc-says-has-stopped-groups-responsible-billions-robocalls/3286678002/