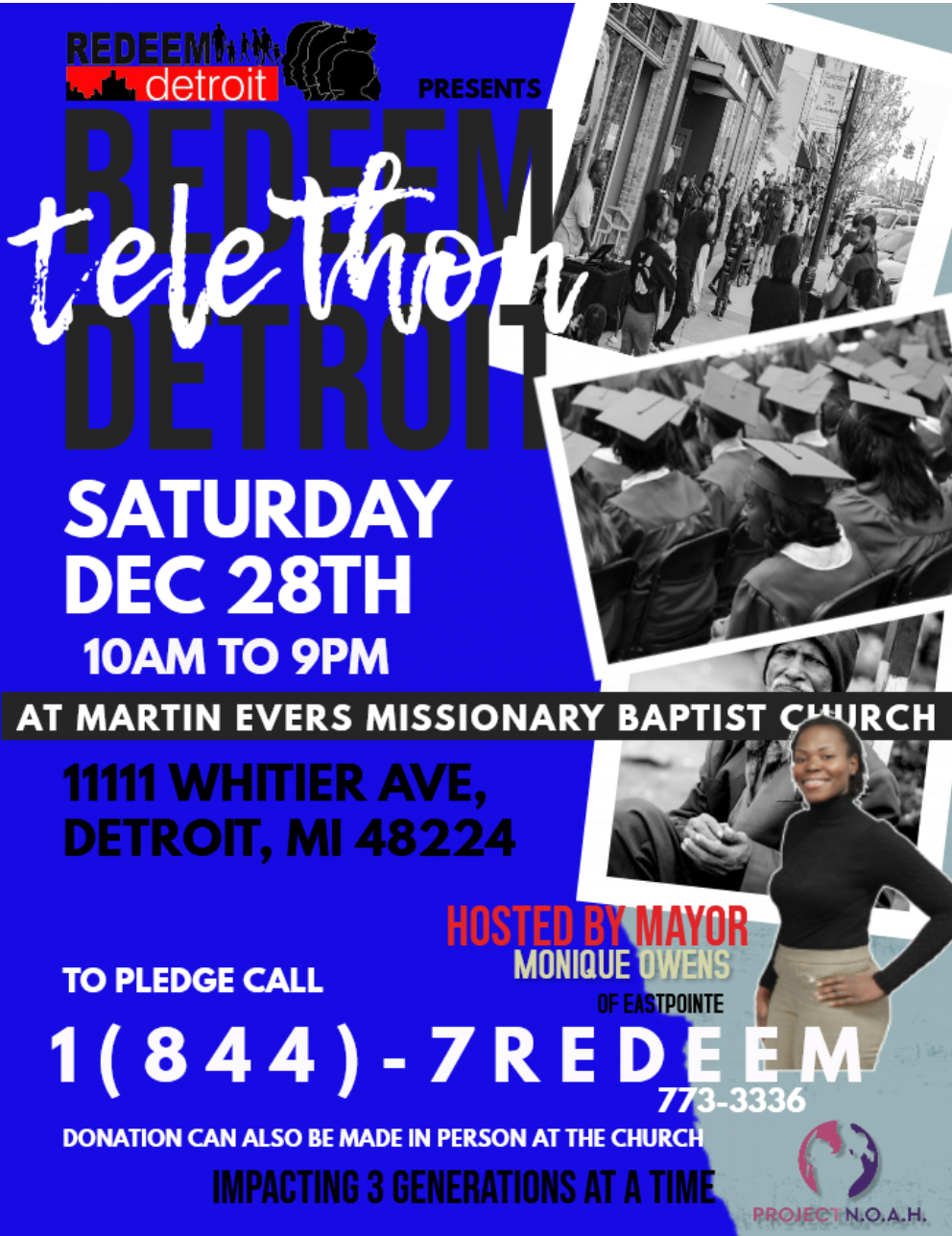 December 11, 2019

Detroit, MI—Detroit has many things going for it, not in the least the recent effort to upgrade its infrastructure for community welfare. Redeem Detroit, an established non-profit organization that works with teen parents, senior citizens and veterans, has partnered with Martin Evers Missionary Baptist Church, My Safe Haven, and other community stakeholders to renovate three buildings owned by the church on the same block to target each of their demographics.
To fund the initiative, a TELETHON will take place on Sat. December 28, 2019 from 10am to 9pm at Martin Evers MBC located at 11111 Whittier Avenue. The event will be hosted by Monique Owens, who just made history this year as the first Black Mayor of Eastpointe, a sister city of Detroit's east side. In attendance will be many judges, politicians and local celebrities.
One building will be dedicated to young mothers and their children, ages 0-3, one building will be dedicated to senior citizens, and the other building will be dedicated to veterans.
The projects are:
Project NOAH Baby Tech Center (for young mothers)
ARK Senior Center (for senior citizens)
Veterans of Detroit Resource Center (VDRC)(for veterans).
Start your donations now by going to the website at http://www.redeemdetroit.org and hit DONATE.
Says Rev. Alonzo Bell, Executive Director at Redeem Detroit, "The entire Bible is about second chances and redemption. So if you believe in the principles of God, then you should believe in Redeem Detroit, because the only way for Detroit to have better schools, better neighborhoods and better government is through redemption."