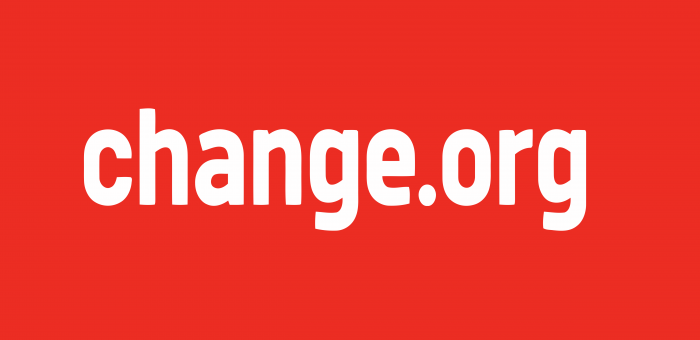 SIGN PETITION TO FREE THELONIOUS SEARCY AS SUPPORT MOUNTS NATIONALLY AND WORLD-WIDE. STOP EXTENSIVE CORRUPTION IN MICHIGAN JUDICIAL SYSTEM, at
__________________________________________________________
Hitman Vincent Smothers confessed in great detail to murder of Jamal Segars during 2018 evidentiary hearing, waived right to atty.
Newly exposed forensic evidence showed that Judge Timothy Kenny, AP Patrick Muscat lied to jury about type of bullets found in victim
 Gun case against prosecution's key trial witness was dropped after his testimony 
By Diane Bukowski
 April 4, 2020
Update April 20, 2021: DeAnthony Witcher, referenced in story below, stated in a phone call to VOD Editor Diane Bukowski that he is NOT a police  informant and denies all allegations made against him in this and subsequent stories on the Thelonious Searcy case.
DETROIT—"I am so thankful to the Michigan Supreme Court for granting me a new hearing on this murder case," an exuberant Thelonious 'Shawn' Searcy, wrongfully imprisoned since 2005, told VOD. "I am an innocent man."
The high court remanded Searcy's case back to the Michigan Court of Appeals March 18, ordering it to consider the case as if leave was granted. In Oct. 2019, a divided COA denied Searcy's application for leave to appeal his conviction of the murder of Jamal Segars in Sept. 2004. COA Judge Cynthia Diane Stephens dissented.
The panel said only that the "defendant has failed to establish that the trial court erred in denying the motion for relief from judgment." Searcy's attorney Michael Dezsi confirmed that a different COA panel will hear the case. Whatever action they take can still be appealed to the MSC.
Astonishingly, the original COA did not analyze extensive new evidence of Searcy's innocence presented by attorney Michael Dezsi during evidentiary hearings in front of Searcy's trial judge Timothy Kenny which lasted from January to June of 2018.
These included a detailed confession by hitman Vincent Smothers to the murder, the revelation that both Kenny and trial AP Patrick Muscat lied to the trial jury that the bullets found in the victim's body were unidentifiable, the buy-off of the prosecution's key witness, and the failure by DPD officers present at the scene to investigate the own alleged shooting of a civilian passenger in a car they crashed into.
The hearings exposed in stunning fashion the depth of corruption present in all branches of the County's Third Circuit Court judicial system and proceeding upward through the appellate courts.
Kenny said after the final hearing that he would rule within two months. But he did not issue his order denying Searcy's motion for relief from judgment until December, 2018, after he was assured of his promotion to Chief Judge of the Third Judicial Circuit Court.
"The admission made by Vincent Smothers, as it applies to the Segars murder, is not credible," Kenny wrote. "The forensic evidence, evidence offered by Marzell Black and the City of Detroit memo are equally unconvincing. For these reasons, the defendant fails to meet his burden under MCR 6.502 and People v Johnson and the defendant's motion for relief from judgment is DENIED."
Kenny has a great deal of influence in courts throughout Michigan. He is one of several judges who sit on committees of the Michigan Judicial Institute, created in 1977 by the Michigan Supreme Court to provide educational programs and written materials for Michigan judges and court personnel. In Sept. 2016, he was one of five officials participating in an MJI forum on "Juvenile Resentencing under Miller v Alabama And MCL 769.25-25a."  Eight years after the U.S. Supreme Court outlawed mandatory juvenile life without parole, over 200 of 363 Michigan juveniles remain incarcerated.
Kenny proceeded to tell bald-faced lies about the hearing testimony, identifying bullets found in and around Segars' body and car as .45 caliber bullets from a gun the prosecution had presented at trial as the murder weapon. But a police report from the scene presented during the hearings stated that the bullets and bullet fragments found in Segars' body and around his car were .40 caliber bullets. Smothers said he used a .40 caliber gun.
"The bullets don't lie," Deszi said during the hearings. "When the [trial] jury wanted to know what kind of bullet was in this guy, jurors were lied to and told 'we couldn't tell.' Now we know they COULD tell. It was a .40 caliber bullet, and there were .40 caliber casings all around the car the victim was in."
In the defense brief filed with the COA March 27, he noted that Smothers' description of the gun and the bullets' trajectory were identical with both autopsy and police reports.
Dezsi said, "the jury was lied to in response to a key question asked by the jury during deliberations about the caliber type of bullet that killed the victim.
". . . the trial court instructed the jury that the bullets taken from the deceased victim were too deformed to determine the caliber," Dezsi explained. "This was incorrect; a recent reexamination of a mislabeled evidence envelope revealed that it was a .40 caliber bullet that killed Segars which matches up with Smothers' testimony. At trial, the prosecution presented evidence that a .45 caliber handgun was found in the apartment where Defendant was arrested (months after the murder). Thus, the .45 caliber gun presented at trial as the murder weapon tied to Searcy couldn't have been gun that killed Segars."
Testimony at the hearing was that the envelope holding the .40 caliber bullet fragment taken from Segars' body misidentified it as a 9 mm. bullet casing. Police reports showed that both .45 caliber and 9 mm casings were found ACROSS the street in a store parking lot. Forensics expert David Balash testified that it was not possible to confuse a .40 caliber bullet fragment with a 9 mm. casing.
"The difference is like that between a cherry and a watermelon," Balash said.
Dezsi noted that Searcy's case is not based only on newly discovered evidence.
"Standing alone, this newly discovered evidence is more than sufficient to warrant a new trial," Dezsi wrote. "Additionally, such evidence meets the 'actual innocence" standard that "it is more likely than not that no reasonable juror would have found [the defendant] guilty beyond a reasonable doubt." People v Swain, 288 Mich App 609, 638 (2010)(quoting Schlup v Delo, 513 U.S. 298, 327 (1995); see also House v. Bell, 547 U.S. 518, 536-37 (2006)."
Dezsi said further, "During the evidentiary hearing, Smothers waived his Fifth Amendment privilege and testified, over the advice of his counsel [Gabi Silver], that he committed the 2004 murder of Jamal Segars during a botched robbery. Smothers provided numerous details of the murder, the crime scene, and even provided details that were heretofore unknown and not part of the record."
The prosecution claimed that Smothers' testimony was not reliable, because he had recanted an earlier confession to the Segars murder during an interview with the Michigan State Police with his attorney Silver present. Subsequently, however, beginning in 2015, Smothers submitted numerous written affidavits and a verbal interview conducted by Private Investigator Scott Lewis attesting to the murder.
Smothers testified from the stand that he was told his confession would detract from the case being built to exonerate Davontae Sanford. Sanford was convicted of four 2007 drug-house murders to which Smothers also confessed. He was later freed after a scathing State Police report on the faulty DPD investigation of the case.
Smothers is an admitted hitman serving time for a total of eight murders. Wayne Prosecutor Kym Worthy, known in national publications as an "innocence denier," still maintains that Sanford was not exonerated because his case was dismissed "without prejudice."
Dezsi contends throughout his brief that Judge Kenny substituted his own opinion for  that of a jury, violating numerous court rules and precedents.
That was a key issue in the Michigan Supreme Court's 2018 ruling dismissing with prejudice the murder cases against Justly Johnson and Kendrick Scott.  The trial judge repeatedly gave his personal opinions on what happened the day the victim was murdered, countering the reports of the victim's eyewitness son. People v Johnson, 502 Mich 541 (2018)
The MSC entered their final ruling on the Johnson-Kendrick case after Prosecutor Kym Worthy moved to hold the defendants post-exoneration  under a high bail which was granted by Third Judicial Circuit Court Judge Donald Knapp, pending her decision on whether to re-try them. Nearly all exonerations Worthy's Conviction Integrity Unit takes credit for are based on "dismissal without prejudice" rulings by judges, leaving defendants in limbo based on Worthy's whims.
Dezsi also noted that court officers denied Searcy his rights under Brady v. Maryland, 373 U.S. 83 (1963) by withholding and falsifying exculpatory forensic evidence.
Brady v. Maryland has been at the center of a national investigation by USA Today, which revealed that information regarding misconduct by police and other judicial officers was withheld in hundreds of cases in violation of the U.S. Supreme Court order.
Baltimore State's Attorney Marilyn Mosby has announced that she is looking into 800 cases in which Brady may have been violated, with the potential of throwing them out en masse. Mosby is the prosecutor who charged six Baltimore cops in the death of Freddie Gray, 25, in 2015, an event which caused over a week of wide-scale rebellions in the city,  shutting down even major sporting events. The charges were later thrown out at the federal level.
Dezsi also presented evidence that police and prosecution  bribed the prosecution's key witness DeAnthony Witcher by dropping a gun charge against him the same day that Searcy was arrested. The prosecution's theory of the case was that Searcy had mistaken Segars for Witcher.
They are featured as stars on A&E's "The First 48," along with Joseph Weekley, the killer of 7-year-old Aiyana Jones in 2010. Kenny himself appeared in a 2006 segment of "After the First 48," called "Backyard Murder."
Collins has also been implicated in a number of cases involving infamous DPD "jailhouse snitches," including that of recently exonerated Ramon Ward.
Former DPD Forensic Officer Kevin Reed testified during Searcy's 2005 trial. VOD earlier reported that Kenny said during the 2019 hearings that he was the judge in the trial of Jarrhod Williams, which resulted in DPD forensic officer Kevin Reed being fired for faulty reports and led to the shutdown of the Detroit crime lab. In an aside, Kenny said during Searcy's hearing that he never believed the crime lab should have been shut down, but that remark has been deleted from transcripts of the hearing.
It is estimated that at least 147 individuals are still wrongfully incarcerated based on falsified Detroit crime lab testing.
Referring to the COVID-19 pandemic, Dezsi told VOD, "In normal times, we would be entitled to oral argument, but given the backlog and cancellations of oral arguments I don't know if we will eventually get one or not."
But he and his client Thelonious Searcy both feel positive that a new COA panel, under orders from the Michigan Supreme Court, will take serious note of the dozens of issues raised in the defense brief. The prosecution has not filed theirs yet. At the conclusion of the evidentiary hearing, AP Jason Williams, standing in for Timothy Chambers, who had just resigned, gave a half-hearted 10 minute argument against Searcy's motion for a new trial.
Above is Vincent Smothers' audiotaped confession to the murder of Jamal Segars, taken by private investigator Scott Lewis.
___________________________________________________________
RELATED DOCUMENTS:
Atty. Michael Dezsi's Brief on Remand to Court of Appeals:
http://voiceofdetroit.net/wp-content/uploads/TSSearcy.COA_.3.27.2020.pdf
Michigan Supreme Court's remand of Searcy case to Court of Appeals:
http://voiceofdetroit.net/wp-content/uploads/Thelonious-Searcy-MSC-remand-to-COA-3-18-20.pdf
Michigan Court of Appeals denial of Searcy application for leave to appeal:
http://voiceofdetroit.net/wp-content/uploads/TSearcy-COA-denial.pdf
Judge Timothy Kenny's order denying Searcy motion for relief from judgment Dec. 3, 2018:
http://voiceofdetroit.net/wp-content/uploads/Searcy-Thelonious-Opinion-Order-12-03-18-compressed-1.pdf
Searcy's pro se motion for new trial, filed July 22, 2016:
http://voiceofdetroit.net/wp-content/uploads/TS-motion-for-new-trial-7-22-16.compressed-2.pdf
Part one of Searcy brief with Motion:
http://voiceofdetroit.net/wp-content/uploads/TS-brief-7-22-16-part-one.compressed-1.pdf
Part two of  Searcy brief with Motion:
http://voiceofdetroit.net/wp-content/uploads/TS-brief-7-22-16-part-two.compressed-1.pdf
USA TODAY EXPOSE ON RAMPANT VIOLATIONS OF BRADY:
USA TODAY STORY: https://www.usatoday.com/in-depth/news/investigations/2019/10/14/brady–lists-police-officers-dishonest-corrupt-still-testify-investigation-database/2233386001/
VOICE OF DETROIT STORY: http://voiceofdetroit.net/2019/11/18/hundreds-of-police-officers-are-proven-liars-some-still-help-send-people-to-prison-usa-today/
VOD STORIES ON THELONIOUS SEARCY'S WRONGFUL CONVICTION IN 2005, EVIDENTIARY HEARING 2017-18, IN CHRONOLOGICAL ORDER:
 http://voiceofdetroit.net/2017/06/10/false-detroit-conviction-vincent-smothers-says-he-not-thelonious-searcy-killed-jamal-segars-in-2004/
http://voiceofdetroit.net/2017/07/05/is-exoneration-near-for-thelonious-searcy-serving-life-for-murder-vincent-smothers-confessed-to/
http://voiceofdetroit.net/2017/08/14/searcy-wins-evidentiary-hearing-smothers-expected-to-testify-he-was-the-killer-in-2004-case/
http://voiceofdetroit.net/2018/03/13/pack-court-to-stop-wrongful-conviction-of-thelonious-searcy-mon-march-19-9-am-judge-kenny/
http://voiceofdetroit.net/2018/03/23/vincent-smothers-takes-stand-to-exonerate-thelonious-searcy-in-2004-detroit-murder/
http://voiceofdetroit.net/2018/03/27/smothers-co-defendant-marzell-black-backs-confession-to-segars-murder-at-searcy-hearing/ 
http://voiceofdetroit.net/2018/04/26/testimony-at-2-march-hearings-showed-searcy-likely-innocent-next-hearing-delayed-to-may-9/
http://voiceofdetroit.net/2018/05/10/favorable-significant-evidence-surfaces-at-searcy-hearing-on-innocence-claim/ 
http://voiceofdetroit.net/2018/05/17/trial-evidence-vs-thelonious-searcy-in-2004-city-airport-murder-discredited-at-may-15-hearing
 http://voiceofdetroit.net/2018/07/15/prosecutors-cops-techs-lied-falsified-evidence-vs-thelonious-searcy-atty-says-in-final-hearing/ 
http://voiceofdetroit.net/2018/12/06/judge-kenny-strikes-down-thelonious-searcy-bid-for-freedom-on-actual-innocence-of-2004-murder/
http://voiceofdetroit.net/2019/05/13/thelonious-searcy-targets-wayne-co-pros-patrick-muscat-in-atty-grievance-commission-complaint/
*********************************************************************************

Donations for the Voice of Detroit are urgently needed to keep this paper, which is published pro bono, going. Among ongoing expenses are quarterly HostLab web charges of $360, costs for court documents, internet fees, office supplies, gas, etc. Please, if you can:
DONATE TO VOD at
**********************************************************************************