Court affirms that bias from jurors' introduction of "extraneous" internet, social media info on urban gangs, Black youth caused guilty verdict
Eight judges in four courts have now ordered new trial for Darrell Ewing, Derrico Searcy
Supporters say: call Wayne County Pros. Kym Worthy, AP Jon Wojtala to ask them to drop continued prosecution, at 313-224-5777
National journalist/producer Maggie Freleng publishes podcast on case, petition to free Ewing at https://actualinnocentprisoners.com/darrell-ewing
How many more convictions have been tainted by use of untrained DPD 'gang' experts who use Facebook, internet info against defendants?

DONATE TO VOD at https://www.gofundme.com/VOD-readers-up
By Diane Bukowski 
October 23, 2020 
DETROIT — Darrell Ewing, sentenced to life without parole at the age of 21 in 2010, scored another victory Oct. 22 in his campaign for release and exoneration of what his supporters say was a wrongful murder conviction.
An appeals court unanimously upheld Wayne County Third Circuit Court Judge Michael Hathaway's order one year ago which granted a new trial for Ewing and co-defendant Derrico Searcy.
The panel agreed that the verdict in the trial for the murder of J.B. Watson in 2009 resulted from "extraneous" information about urban gangs from social media and the internet, introduced by several jurors into deliberations. The prosecution's theory of the case was that the murder resulted from a gang war, but no one testified to that effect at trial.
"Now four different courts  and eight different judges all agree the system blatantly denied my constitutional right to a fair trial," Ewing told VOD. "I just thank Allah and everyone who throughout the years supported, rallied and petitioned on my behalf. When truth is on the manifest, falsehood flees for sure. I just pray that Kym Worthy and her office of injustice never do another individual as my family and I have been done all these years."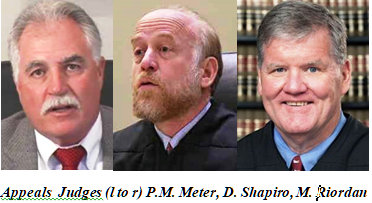 Ewing's defense attorney Christine Pagac of the State Appellate Defenders' office told VOD, "Darrell has spent a decade fighting these charges and proclaiming his innocence. We are excited and joyful that the Court of Appeals affirmed the grant of a new trial.  We hope that the prosecutors are convinced by the well-reasoned opinion roundly rejecting their arguments to drop the appeal and ultimately the entire case against Darrell Ewing."
Pagac said she has represented three defendants from Michigan who are now on the National Registry of Exonerations: Wayne Dabb, of Dickinson County, James Grissom, and Jimmie Nelson, of Iosco County. Nelson had been convicted falsely of murder.
See complete ruling at: http://voiceofdetroit.net/wp-content/uploads/2-Darrell-Ewing-COA-opinion-10-13-20.pdf
The state appeals panel agreed with Judge Hathaway, U.S. District Court Judge Denise Page Hood, and three Sixth Circuit Court judges on the issue of jury contamination.
"During deliberations, the members of a jury are permitted to consider only the evidence that was admitted in open court," appeals Judges Patrick M. Meter, Douglas B. Shapiro, and Michael J. Riordan held.
"A jury's consideration of extraneous information that was not introduced at trial constitutes a deprivation of a defendant's Sixth Amendment rights of confrontation, cross-examination and assistance of counsel."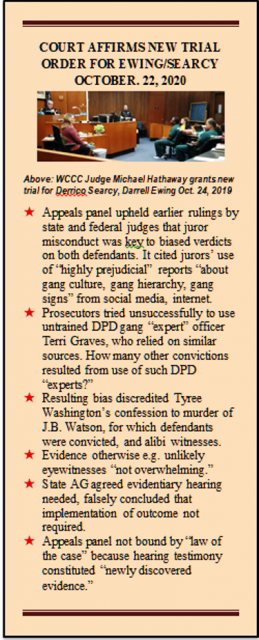 The appellate ruling may lead to the review of hundreds of convictions obtained through the use of untrained "gang" experts by the Wayne County Prosecutor  and the Detroit Police Department. The late Judge Carole Youngbl00d, who presided over the Ewing/Searcy trial,  banned the testimony of DPD officer Terri Graves after hearing that she also relied exclusively on the internet and social media during her "expert" analyses.
Juror Kathleen Byrnes, the lone hold-out for a "not guilty verdict," said during a months-long evidentiary hearing ordered by Judge Page Hood that the material caused her to change her vote to "guilty."
She cited another juror's argument based on her own internet "research" that Tyree Washington had sacrificed himself because of a gang "pecking order." Washington's written affidavit testifying in detail to the murder of J.B. Watson was entered at trial. Christopher Richardson, an FBI witness, testified that Washington had confessed to him while they were locked up together.
Byrnes broke down weeping at the end of her testimony over two days, saying that she had agonized for ten years over changing her vote to "guilty." She brought the jury contamination to the attention of defense attorneys shortly after the 2o1o verdict.
"We also note that although Byrnes indicated that the gang-hierarchy information was the extraneous information that ultimately changed her vote, we cannot completely ignore the other external information brought into deliberations," the panel of  Appeals Court Judges Patrick M. Meter, Douglas B. Shapiro, and Michael J. Riordan said.
"For example, Byrnes testified that one juror found Facebook photographs of Ewing with a gun and shared that information during deliberations. Byrnes recalled one juror stating during that discussion, 'You know they're guilty of something.' Notably, before trial Ewing successfully sought to suppress a photograph depicting him holding a gun.
"Similarly, the trial court also precluded the testimony of Terri Graves, a police officer who the prosecutor sought to present as an expert in gangs and gang signs. Yet, as the trial court reasoned after the evidentiary hearing, this is precisely the type of information that was brought into deliberations through the extrinsic material."
" . . .[I]t is just inescapable from [juror Kathleen] Byrnes's testimony that the outside influences caused her to change her mind. . . that the information, particularly about gang culture, gang hierarchy, gang signs, etc., were highly prejudicial.  . . pretrial, the trial Judge disallowed evidence from a People's so-called expert witness . . . Terry Graves who apparently is a police officer who fancies herself to be an expert in gang culture .  .  . Graves testified that much of the information that she has acquired to arm herself with expert's credentials comes from the Internet.. . We can imagine much of the same information that juror Byrnes was exposed to inappropriately or improperly during the course of jury deliberations." — 3rd CC Judge Michael Hathaway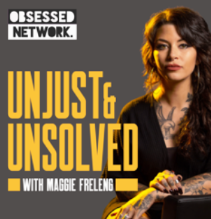 The panel also upheld Judge Hathaway's ruling that the evidence of guilt presented at trial, including shaky eyewitness testimony, was "not overwhelming."
Nationally acclaimed journalist and producer Maggie Freleng published a gripping podcast Oct. 22  telling the story of the duo's wrongful conviction. It includes an online petition calling for "the dismissal of all charges, complete exoneration and immediate release of Darrell R. Ewing, who has been wrongfully Incarcerated 3,611 days and counting for a crime he did not commit."
 https://www.unjustandunsolved.com/post/episode-8-darrell-ewing.
Ewing's mother LaSonya Dodson told Freleng, "When they started all of the growth in Detroit like fixing up and getting investors to come in, it seems like they took and just used kids to say they were cleaning up the city,  just grabbing people to arrest. Whenever  it seems to be young Black men in any kind of group, it could be a dance group, they're considered a gang. I don't want anything to do with it anymore, because of the way the media portrays young Black men."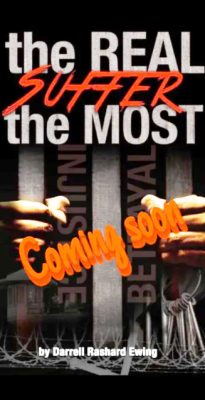 The publication of Ewing's book "The Real Suffer the Most," describing his life and his ordeal, is also imminent. VOD will publish a review of the book in a subsequent article.
At press time, Wayne County Prosecutor Kym Worthy's representative Atty. Maria Miller said they are considering filing an application for leave to appeal with the Michigan Supreme Court. They have filed appeal after appeal since U.S. District Court Judge Denise Page Hood's first order for a new trial based on jury misconduct in 2017.
A reading of the COA ruling makes it difficult to discern any grounds under which the Michigan Supreme Court could grant the application for leave to appeal.
The appeals panel struck down arguments by AP Jon Wojtala that it was bound by a previous panel's denial  of relief ("the law of the case"), and that the prosecution had fulfilled its obligation under the previous courts' rulings by holding the evidentiary hearing without complying with its resulting order.
"The evidentiary hearing ordered by the federal court to determine the effect of the extraneous information would have served no purpose if were bound to follow our prior ruling that there was insufficient prejudice to merit a new trial," the appeals court said. "For these reasons, we conclude that the law-of-the-case doctrine does not apply to issues relating to defendants' claim of extraneous influence."
The panel said that results of the evidentiary hearing constituted "newly discovered evidence" they were bound to consider.
Wojtala was promoted to Chief of Prosecutor Worthy's division of Research, Training and Appeals in July of this year, after previous assistant prosecutors in that position had abruptly left the office or retired.
Ewing was convicted of first-degree murder, and Searcy of second-degree murder in the killing of J.B. Watson on Dec. 28, 2009 on Detroit's east side.  No murder weapon was ever produced. Multiple witnesses testified that Ewing was at a family member's funeral at the time of the killing.
An affidavit from Tyree Washington, confessing in detail to the killing, and testimony confirming that confession from Christopher Richardson, a confidential informant the FBI brought to AP Kam Town's attention, were introduced at trial.
Washington has since confessed repeatedly to the murder, and given the audio interview below to private investigator Scott Lewis. If there is a new trial, he is expected to testify there. Ewing's supporters say his testimony, without the biased jury in play, would be key to an acquittal.
Related documents
Michigan Court of Appeals ruling affirming order for new trial in Darrell Ewing, Derrico Searcy cases:
http://voiceofdetroit.net/wp-content/uploads/2-Darrell-Ewing-COA-opinion-10-13-20.pdf
Video of Court of Appeals oral arguments: https://youtu.be/Uv8E73t_Nc4
U.S. District Court Judge Denise Page Hood's order for a new trial:
http://voiceofdetroit.net/wp-content/uploads/Darrell-Ewing-habeas-corpus-grant-1.pdf
6th Circuit ruling on Michigan AG's appeal of Judge Page Hood's order
http://voiceofdetroit.net/wp-content/uploads/Ewing-6th-CC-2-5-19-compressed.pdf
Judge Denise Page Hood's opinion on remand from Sixth Circuit Court:
http://voiceofdetroit.net/wp-content/uploads/Opinion-on-remand-Ewing_v_Woods__miedce-15-10523__0016.0.pdf
Transcript of Judge Michael Hathaway's order for a new trial:
http://voiceofdetroit.net/wp-content/uploads/Darrell-Ewing-Derrico-Searcy-Remmer-Hearing-Transcripts.pdf
State AG objection to Darrell Ewing motion for emergency habeas relief:
http://voiceofdetroit.net/wp-content/uploads/AG-response-Ewing_v_Woods__miedce-15-10523__0026.0-1.pdf
Darrell Ewing's pro se response to State AG:
http://voiceofdetroit.net/wp-content/uploads/DEwing-response-to-prosecutor-Ewing_v_Woods__miedce-15-10523__0030.0.pdf
Related stories:
https://voiceofdetroit.net/2020/09/29/fighting-for-his-life-darrell-ewing-in-court-again-despite-3-orders-in-3-yrs-granting-a-new-trial/
https://voiceofdetroit.net/2020/07/12/free-darrell-ewing-two-judges-have-ordered-new-trials-in-innocence-case-kym-worthy-still-appeals/
https://voiceofdetroit.net/2019/10/27/darrell-ewing-derrico-searcy-win-new-trial-in-murder-case-after-nearly-two-decades/
https://voiceofdetroit.net/2019/09/17/ewing-searcy-hearing-on-jury-use-of-internet-research-on-gangs-in-2010-trial-to-continue-oct-4/
https://voiceofdetroit.net/2019/08/27/juror-in-2010-ewingsearcy-murder-trial-verdict-tainted-by-jurys-gang-related-internet-research/
https://voiceofdetroit.net/2019/02/14/sixth-circuit-orders-evidentiary-hearing-instead-of-new-trial-in-darrell-ewings-2010-murder-conviction/ 
https://voiceofdetroit.net/2017/11/27/fed-judge-strikes-down-darrell-ewing-conviction-due-to-jury-discussion-of-gang-social-media