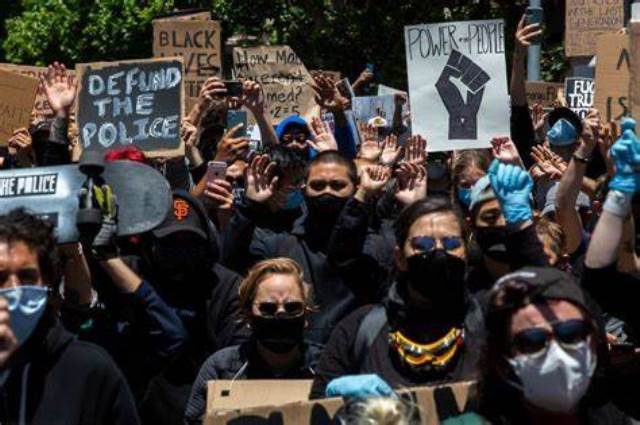 Detroit's police department will make up almost 29% of the city's general fund expenditures this year. . .total police spending in 2022 @ $341 M.
Police misconduct involved in most wrongful convictions–fund Conviction Integrity Units to free them all!
Donate to Voice of Detroit  https://www.gofundme.com/donate-to-vod
Editorial
By Robert T. Hinds

Robert T. Hinds is one of Wayne County's juvenile lifers still incarcerated TEN YEARS after the U.S. Supreme Court outlawed mandatory juvenile life without parole (JLWOP) in Miller v. Alabama, 567 U.S. 460 (2012). He is also fighting for exoneration based on his innocence claim, having submitted an application to the County's Conviction Integrity Unit in 2020.
Every year, police misconduct in Michigan steals the lives of countless innocent individuals who become lifelong victims of a corrupt and shameless justice system.
Hundreds of innocent people like me sit helplessly in prison while the police who have victimized us are not only free but are still being paid by the state or federal government with funds that could be being used to shed light on their misconduct that led to us being unjustly placed in prison in the first place.
In July 2020, Wayne County Prosecutor Kym Worthy released a list of 34 police officers and one sheriff's deputy whose credibility is so weakened by their own crimes or misconduct that it must be disclosed to jurors if they testify. (See current list published in Dec. 2020 at http://voiceofdetroit.net/wp-content/uploads/Wayne-County-Prosecutor-GIGLIO-BRADY-LIST-12-7-2020-2-1.pdf.)
My question is: WHY ARE THEY STILL WORKING IN THE CRIMINAL JUSTICE SYSTEM AT ALL? 
Currently, I have an open exoneration claim at the Wayne County Conviction Integrity Unit (CIU). I submitted my application in April of 2020, with more than an actual claim of innocence. I provided iron-clad proof of police misconduct, including an entire miscellaneous file from the Detroit Police Department that was withheld from my trial attorney over 20 years ago. The file contained:
Fingerprints that didn't belong to me. The detective lied on the witness stand and said there were not any usable fingerprints.
A hair follicle with root end attached that was never disclosed/tested as DNA evidence.
Police reports of a previous home invasion involving the victim where the perpetrators threatened to kill him.
A tip sheet saying the victim's children's mother's new boyfriend threatened to kill him.
Police report regarding where guns were found that impeached the prosecution's key witness' testimony.
Tip sheet implicating the last person with the victim as a suspect.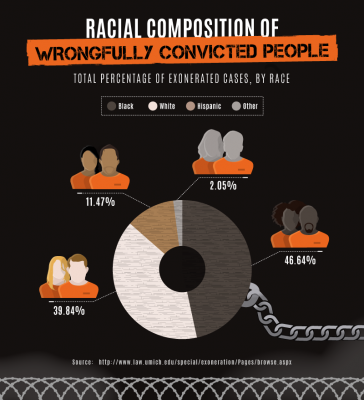 This file combined with credible affidavits from witnesses who saw the prosecution's witness in the vehicle linked to the crime only hours before the murder and who heard him brag about being involved in the crime and having people come to court to falsely accuse me was a clear game changer. I was sure that my case was a no-brainer.
So why am I still rotting away in a prison cell in Kincheloe, MI over two years later? Because the CIU has 1,800 applications, 1,000 open cases, and 30 active investigations. Mine is one of the 1,000 open cases that they say they haven't had the resources to investigate because they are underfunded and understaffed.
It takes money to hire attorneys and investigators. Most recently, the CIU reported only having four staff attorneys and two investigators. That's 250 cases per attorney and 500 cases per investigator. That's an overwhelming caseload. Optimistically, if 100 cases were reviewed yearly, it could take 10 years to go through these cases.
Meanwhile in Detroit, the police department will make up almost 29% of the city's general fund expenditures this year and the total police spending in the 2022 budget is $341 million. Defunding the police and reallocating those funds would help the CIU clean up the mess that was made by the police in a lot of cases. Police misconduct accounts for most of the exonerations in Wayne County. So why should we continue to fund criminals instead of funding the heroes who are exonerating the innocent?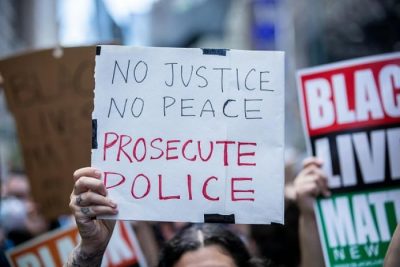 If money is not made available to hire more CIU staff, the police who are actually guilty of committing misconduct will not be identified until it's too late. Police are human beings, which means that they are creatures of habit. Police misconduct doesn't happen by chance. Their actions are deliberate and consistent. My case is a clear example of extreme police misconduct.
I am happy for the few who have already been exonerated due to the CIU, but just think about the other hundreds of lives that could be saved if we valued justice over politics. How much does freedom really cost? This is the question that I ask myself every morning when I wake up still in prison…waiting. More information about my case can be found at www.change.org/freeroberthinds.
Contact @ Jpay.com Robert Hinds #410196 (Michigan)  
Chippewa Correctional Facility
Kincheloe, MI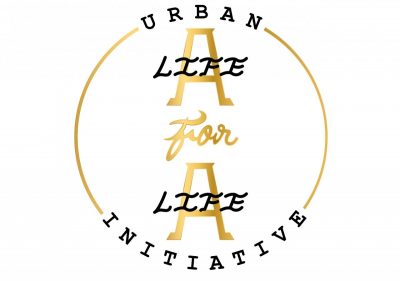 Robert Hinds' struggle for his exoneration and freedom is fully supported by A Life for a Life Urban Initiative (ALALUI), a nonprofit grassroots organization in Michigan founded in 2013. Their mission is to advocate for social justice by creating greater awareness about the wrongfully convicted and to share their stories of innocence and humanity. A Life for A Life Urban Initiative
http://voiceofdetroit.net/wp-content/uploads/Robert-Hinds-Life-for-a-Life-Urban-Initiative.pdf
ALSO READ:
Government_Misconduct_and_Convicting_the_Innocent.pdf (umich.edu)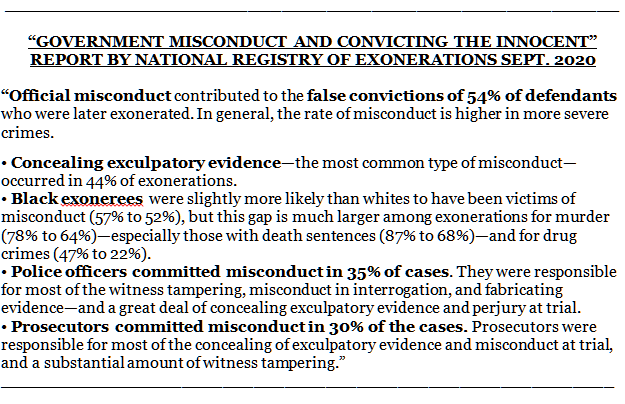 **********************************************************************************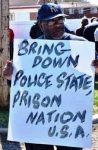 VOD's staff lives either on limited fixed incomes or is incarcerated. We are not paid; we publish the newspaper pro bono. Our quarterly web publication fee of $435 is due in March. Help keep us afloat by chipping in so stories on this Prison Nation and Police State, and related matters, keep coming! Any amount is appreciated.
      DONATE TO VOD
(Contact editor for details on other ways to send funds, at 313-825-6126 or diane_bukowski@hotmail.com.)
**********************************************************************************