Second jury trial on first-degree murder charges set for Feb. 7, 2023 after conviction overturned in 2018 due to evidence of racial bias on first jury
"The jury got it wrong finding Terry guilty of First Degree Premeditated Murder. I expected a lesser verdict of manslaughter or second-degree murder." — Corey Kennedy – longtime friend of  both Terry Wilson and William Clark (victim).
"I feel like its my fault." Clark's brother Desmond Rodgers says he started argument with Wilson, then instigated other brother's argument with Wilson.
"The Macomb County Prosecutors Office can fairly resolve this case with offering Wilson a manslaughter plea which accurately depicts what happened between Clark & Wilson. NO FIRST DEGREE PREMEDITATED MURDER!" — Ricardo Ferrell
By Ricardo Ferrell, VOD Field Editor
Editorial
December 23, 2022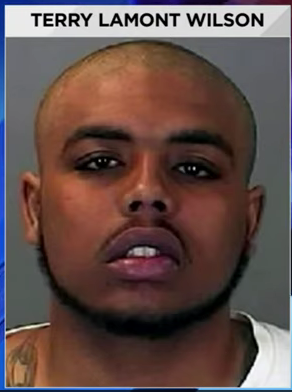 "For my n***a lil terry…I still love you bro, even though you took my brother from me I still feel for you and i hope this make it back to you," Desmond Rodgers, a brother of William Clark. messaged recently on social media.
Terry Wilson killed Clark in a crowded Clinton Township park in 2014 during a disagreement between the childhood friends. Clark's two brothers including Rodgers were present.
"I just want you to feel how I feel bc you killed one of the few n***as who still cared about you," Rodgers went on. "I feel like its my fault and it should have been me but GOD has other plans for me and I see that now more than ever, so that's what I'm going to do."
As his second trial approached, Wilson told  VOD in a phone interview. "It was self-defense. I never intended to kill Willie."
"He and his two brothers were approaching me," Wilson explained.  Willie actually began galloping towards me in an aggressive manner, after first going to his car. I honestly believed he had retrieved a gun, especially by my knowing beforehand that they were supposedly looking for me to pistol whip me.
"I never deliberately planned, intended or laid in wait to shoot and kill Willie, as the prosecution has contended since 2013. Nowhere in the case does it show that I'm guilty of First Degree Premeditated Murder, at best I'm guilty of committing involuntary manslaughter in Willie's death. How can it be a planned murder, when I was backing up and away from Willie and his brothers, as they angrily and aggressively kept coming towards me?"
SELF-DEFENSE
In 2006, the Michigan Legislature enacted the Self-Defense Act (SDA), MCL 780.971 et seq. Effective October 1, 2006, the SDA "codified the circumstances in which a person may use deadly force in self-defense or in defense of another person without having the duty to retreat." Dupree, 486 Mich at 708. Specifically, the SDA modified the common law's duty to retreat that was imposed on individuals [*4] who were attacked outside their own home or were not subjected to a "sudden, fierce, and violent" attack. People v Conyer, 281 Mich App 526, 530 n 2; 762 NW2d 198 (2008).
However, the SDA continues to require that a person have an honest and reasonable belief that there is a danger of death, great bodily harm, or sexual assault in order to justify the use of deadly force. MCL 780.972(1).
Furthermore, according to People v Guajardo, 300 Mich App 26, 34-35; 832 W2d 409 (2013), "This Court discussed the circumstances under which a person could claim lawful self-defense under the common law and under Michigan's Self-Defense Act (SDA), MCL 780.971 et seq.:
"Factors relevant to whether a person in a defendant's position could have an honest and reasonable fear of imminent death or serious bodily harm include: (1) the condition of the people involved, including [*5] their relative strength; (2) whether the other person was armed with a dangerous weapon or had some other means of injuring the defendant; (3) the nature of the other person's attack or threat; (4) whether the defendant knew about any previous acts of violence or threats made by the other person. People v Goree, 296 Mich App 293, 296; 819 NW2d 82 (2012)."
This recent post by Rodgers strongly tempers the message he posted after Lewis' trial in 2014, which gave a sense of the bitter conflict between the Lewis and Clark families then.
"Shot outta fear, talking like he was so tough and then gon pull out the burner that's what makes you tough? No, for all you young n***s thinking you tough BC you got a piece that just makes you a HOE…A HOE that got something worse coming his way….F***YOU N***A YOU WAS LIKE FAMILY AND YOU TOOK MY BF AND BIG BRO AWAY AND IF I see you before they catch you IDK what Im gonna do to you and that's real deal. hope you keep that strap bo I CAN PROMISE YOU THAT IF YOU DONT HAVE IT. I WILL SHOW YOU WHY YOU NEEDED IT."
In this particular case, the evidence and testimony clearly showed that Clark was in fact acting angrily as he approached the defendant, and that the defendant complained of having difficulty seeing because of an eye condition.
The defendant repeatedly told Clark and his two brothers he didn't want to fight and he couldn't see as he continued to move backwards in a non aggressive manner. Wilson's fear of imminent death and/or serious bodily harm was real on that May 5th in 2013. His foreknowledge that Clark was looking for him to pistol whip him only added to the genuine fear that already existed, especially when Clark went to his car just moments before he and his brothers started coming towards him in an aggressive and angry way.
There was testimony during the course of the trial that Clark may have had previous access to a gun. Any reasonable-minded individual would infer that he may have had continued access to one that day as well.
Obviously this goes to the state of mind of Terry Wilson on the day in question and what he perceived in that very moment which caused him to react in a non-intentional way that resulted in him shooting his childhood friend based on the fear element that over powered his rational thinking. The more one looks into this case and digs into the unfortunate circumstances surrounding it, it is clear that Wilson never deliberately nor with any malicious intent, planned on killing William Clark. The Macomb County Prosecutors Office can fairly resolve this case with offering Wilson a manslaughter plea which accurately depicts what happened between Clark & Wilson. NO FIRST DEGREE PREMEDITATED MURDER!
Under the common law, the affirmative defense of self-defense justified the killing of another person if the defendant "honestly and reasonably believes his life is in imminent danger or that there is a threat of serious bodily harm and that it is necessary to exercise deadly force to prevent such harm to himself."
Related:
LIFER TERRY WILSON FACES NEW TRIAL IN HISTORICALLY RACIST MACOMB COUNTY; CHANGE OF VENUE NEEDED | VOICE OF DETROIT: The city's independent newspaper, unbossed and unbought
MICH. LIFER TERRY WILSON STILL FIGHTS FOR JUSTICE, BATTLING RACISM IN MACOMB CO./ RE-TRIAL FEB. 2023 | VOICE OF DETROIT: The city's independent newspaper, unbossed and unbought
The Myth of the Black-on-Black Crime Epidemic | Demos