14-year-old Brennan Walker nearly became hashtag like #RenishaMcBride, killed by Dearborn Hts. white homeowner Theodore Wafer on his porch
Jeffrey Ziegler, retired Detroit Fire Dept. lieutenant, charged with assault with intent to murder, felony punishable by up to life; gets $50K bond
Wouldn't he have been remanded if he was Black?
By Herman Davis
Guest Editorial (from Facebook post)
April 15, 2018
A Detroit fire fighter pulls out his gun and fires, but misses.
It's just another morning on South Christian Hills Drive in Rochester Hills. A Black child missed his school bus and tries to walk to school, but gets lost. He rings the doorbell of a neighbor, and the neighbor gets a gun.
THANK GOD HE MISSED!
As terrible as this crime is, I want to focus in on something few talk about anymore. John Engler changed the hiring practices of the City of Detroit. He made it so that Detroit had to hire people to protect and serve who don't live in the city, and this was a slippery slope.
Soon we had Dave Bing, a Mayor who lived in Franklin. Now we have a Mayor who lives in Livonia. Most of the administration lives somewhere else. What that means is that we have people making decisions for our neighborhoods who don't have to live with their decisions.
The Mayor says he cares about Detroiters, and those that he hires care about us, but this Detroit firefighter pulling the trigger says something else.
TO PUT IT BLUNTLY
These carpet baggers see Detroit as nothing more than a cash cow they can milk for every last drop. When you see what is happening downtown, and nothing happening in the neighborhoods, it's because they are spending money on the Detroit they inhabit.
The retired Detroit firefighter doesn't like Black people. In fact, he dislikes Black people so much that he shoots the first child who steps on his porch to ask directions. This was not a Detroit child, this was a child from his community.
Folks who can't respect the culture, don't need to work in a city that is 88% black, with folks from every country in the world.
HERE IS A HINT
When Gretchen Whitmer, or Jocelyn Benson don't bother to come to Detroit themselves to meet with the Michigan Democratic Party Black Caucus, and send Wendell Anthony to represent them instead, it shows some hesitation to mix and mingle with black tax payers.
Now this fire fighter was in our fire house, riding our fire trucks, every day, putting his life on the line, drawing his pay, and yet, he didn't like us as far as he could throw us.
Black folks put their pants on one leg at a time, like everybody else.
There are just as many, if not more white kids smoking dope as Black kids in this country.
Statistics show that it is our kids who are more often targeted for punishment, our kids who are arrested, our kids who don't have good representation, and our kids who end up incarcerated, or end up on the news, but our kids are not inherently bad.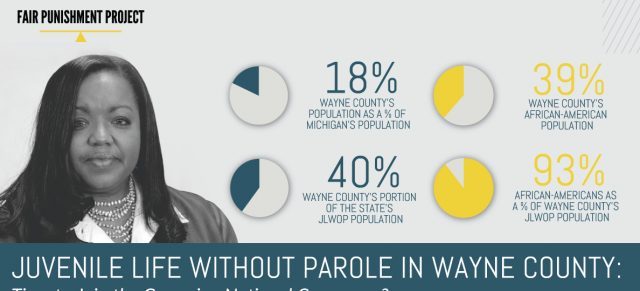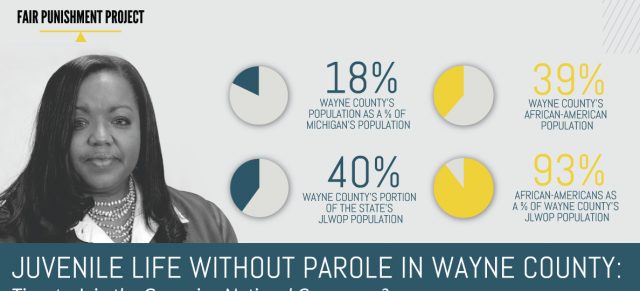 WE MUST STOP TELLING THAT LIE!
And what happens when we get out of Detroit?
This child's mother tried to provide her child with an opportunity to go to the same schools as this racist man's children attend.
Yet, he is paying for his home, and his car, and everything he has off of MY DOLLAR!
I NEED TO LET THAT SINK IN! MY MONEY IS PAYING THAT RACIST'S BILLS!
I am sick and tired of being sick and tired of seeing Black children with so much potential devalued! I am tired of seeing our schools devalued. I am tired of seeing our neighborhoods devalued. And who is making the decisions about our schools and neighborhoods? Folks who don't even LIVE HERE!
I am tired of our voting rights disenfranchised by Emergency Management, while these RACISTS come in here and get paid off our backs.
Kids in Detroit need jobs. Why do we need racist folks to drive in from everywhere to work for the City?
This shooting is just one leaf on a tree.
The macrocosm of the attempted murder of this STUDENT, is that carpetbaggers like this man come in to make money off Detroit, and Flint, Benton Harbor, through the machinations of structural racism and corporate greed, they create chaos in our schools, create chaos in our city halls, and take our lives for granted over and over. They destroy what we value, and In their actions, they not only hurt black people, but they hurt poor whites too.
STRUCTURAL RACISM IS REAL!
Just imagine if a Detroit resident could run for Mayor in Rochester Hills and come back home to his house and shoot white children who step on his porch.
IT WILL NEVER HAPPEN
Emergency Management, red-lining, gerrymandering, public asset destruction and criminal justice tilt justice away from us. A Black child should not have to put his life at risk just to get to school.
All we ask for is simple things:
-clean water
-quality schools
-a living wage
-the right to vote
We are in this struggle together.
It may sound cliched, but if we learn to treat other people the way that we want to be treated, the world will be a better place.
Humbly,
Charles Bell Unco Charles Tabitha Hayward Fenn Melissa Mays Stephen Mcalpine Diane Bukowski Krystal A. Crittendon Maggie Peel Pati Heinz Nakpangi Thomas David Alexander Bullock, Brenda Hill, Brenda Payton, Brenda J Nimocks William Davis Beulah Walker Lynette GodsChild Brooks Berlinda Good Joanna Underwood Jason L. Patton Coleman A. Young II Tom BarrowElena Herrada Steve Neavling Alicia Jones Elma Carey Sclc-detroit Chapters Ariana Hawk Kathleen McClaine et al.
Diane Bukowski, editor of VOD, commented earlier in an email response: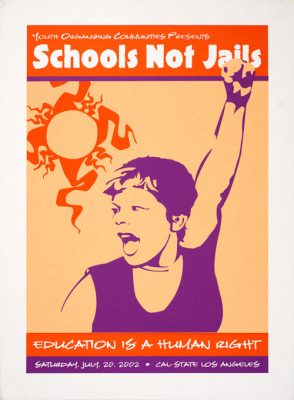 Test scores are nothing but a trick to continue demolishing our once proud Detroit Public Schools system. What are our children supposed to do in a city where most of the original neighborhood DPS schools have been demolished, massive home foreclosures have taken place, water is being shut off again, there are no living-wage jobs available for them and their future families, drugs continue to be flooded into the community by the CIA and other government forces, and the school to prison pipeline turns out thousands for the concentration camps? All this while well-to-do suburban whites cavort and play downtown and disrespect the city's majority population.
This is genocide. But we keep going along fighting at the polls when we know the politicians are not to be trusted. Forget the Democrats and the Republicans. We need mass organizing on a grass roots scale, direct action, etc. To be honest, I do not have the answers about how this is to come about. But I AM sick and tired of watching people get mired down in an electoral system that offers no solutions for us. It drains energy away from what the real struggle should be. If anyone had the answers, it was the Black Panther Party and their 10-point program. Just a few thoughts. I credit everyone who is fighting back, but please do not get tricked by business as usual politics.