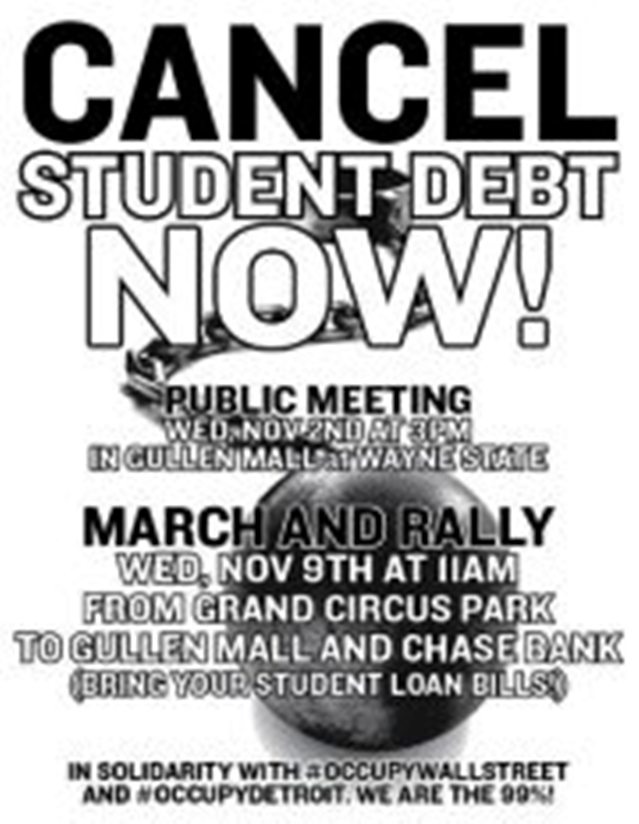 Calling all Detroit area students!  Wayne State, Marygrove, CCS, UofD Mercy, WCCC, OCC, MCC, Oakland University, Eastern Michigan University, University of Michigan Dearborn and Ann Arbor!
Converge on November 9th to join the national movement taking the first major step towards ending the student debt crisis.
On November 9th Occupy Detroit will stand in solidarity with students and graduates across the nation who will be participating in a nationwide day of protest and education on the student debt crisis.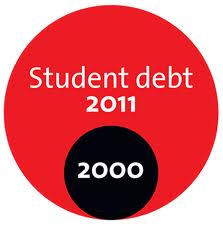 Our universities have increased tuition and cut services with impunity.  We pay more money for larger classes, less academic assistance, and to be taught by underpaid and overworked graduate students rather than the professors we came here for.
We are the most indebted generation in history.  Now is the time to say NO MORE!  Now is the time to demand the cancellation of student debt for all current and former students! Now is the time to demand the restoration of education as a fully funded public good! Now is the time to end the usury of America's youth! Now is the time to achieve economic justice. Our generation's movement is upon us, we are the 99%, and we will win!
Tentative schedule:
11:15 a.m. March leaves Grand Circus Park headed toward WSU.
12 noon. Rally begins at Wayne State University in the center of campus on Gullen Mall. March from Occupy Detroit converges with the rally.  Speak out against student loan debt! Trash your bill!!
12:45 p.m.  Depart for the Chase Bank in the Maccabees Building on WSU's campus.  Members of Chase, the largest holders of student loan debt,  will move their money across the hall to Michigan First Credit Union. Demand that Chase end its usury of young people.
We stand in solidarity with all victims of the Great Debt Crisis who are facing foreclosures and utility shut-offs! We are the 99%!
Facebook: http://www.facebook.com/event.php?eid=221934377873713

UNPAID STUDENT LOANS TOP $1 TRILLION
By: Tim Mak
October 19, 2011 07:44 AM EDT
Giving validation to Occupy Wall Street protests over the increasing burdens of student debt, a new report indicates that the total amount of outstanding student loans this year will exceed $1 trillion for the first time.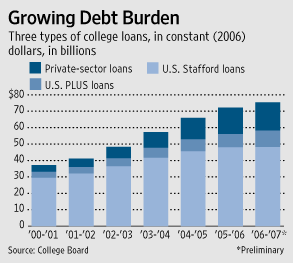 In addition, the amount of student loans taken out last year was greater than $100 billion, another new record, according to USA Today, citing the Federal Reserve Bank of New York.
The $1 trillion of outstanding loans means that Americans now owe more on student loans than on their credit cards. While students have been racking up educational loans, American consumers have been paying down credit cards and home loans.
The average fulltime undergraduate student borrowed $4,963 in 2010, up 63 percent from a decade earlier, even after adjusting for inflation, the report says.
Meanwhile, with a greater loan burden, the percentage of borrowers that defaulted on their student debt also rose — from 6.7 percent in 2007 to 8.8 percent in 2009.
The Occupy Wall Street protests have been driven by many frustrations, originating from across American society. But perhaps one of the most common complaints has been that of overwhelming student loan burdens.
"I have about $75k in student loans. I will default soon. My cosigner, my father, will be forced to take my loans. He will default as well. I've ruined my family because I tried to rise above my class," writes one testimonial on the 99 percent website on Wednesday.
The 99 percent website is one of the places where the Occupy Wall Street movement first got its inspiration.
"I am a young medical professional who BARELY makes it paycheck-to-paycheck because I have over $200,000.00 in student loan debt," says another testimonial on the website Tuesday. "I pay almost $1,000 a month just in student loan repayment. I will have to do so for the next 30 years. How will I ever afford to buy a house, have children or save for the future?"
http://www.politico.com/news/stories/1011/66347.html
To sign MoveOn.org petition to cancel student debt, which has already garnered almost 650,000 signatures, in support of H. Res 365, introduced by Rep. Hansen Clarke (D-MI), seeking student loan forgiveness as a means of economic stimulus, click on http://signon.org/sign/want-a-real-economic