Judge Bill upholds dismissal of criminal charges; DHS supervision ended
By Diane Bukowski
December 13, 2011
DETROIT – Maryanne Godboldo expressed both joy and pain after Wayne County Circuit Court Judge Gregory Bill upheld the dismissal of multiple felony charges against her Dec. 12.
"I'd like to thank my attorneys for their excellent representation, and thank Judge Bill," Godboldo said tearfully. "He gave an excellent lesson to the attorneys from the opposition on the law. I hope they will remember that because they are dealing with people's lives and their children. I thank him for doing his job and upholding the law."
But Godboldo added, "Every day we come home from court, the many hours we spend in here, I could be home taking care of my daughter and moving forward on her treatment plan."
Wayne County Prosecutor Kym Worthy brought multiple counts of assaulting, resisting and obstructing police officers and other charges against Godboldo. Godboldo had defended her child, Ariana Godboldo-Hakim, 13, from seizure by police and Child Protective Services (CPS) worker Mia Wenk, during a twelve-hour stand-off March 24.
CPS wanted to force dangerous drug on child
Wenk was intent on medicating the child with a dangerous psychotropic drug, Risperdal. The North Oakland Child-Adolescent Family Center, which is paid by drug companies to conduct trials, originally put Ariana on the drug, which is not approved by the FDA for use in children.
Her mother consented in writing only on the condition that she would be allowed to take her off the drug for any reason, which she did after observing harmful side effects.
Godboldo's sister Penny Godboldo called Judge Bill "a teacher and preacher and a man of justice," after Wayne County Family Court Judge Lynne Pierce finally ended the Department of Human Services' supervision of the family during a court hearing that afternoon.
"Justice has been served.," Ariana's father Mubarak Hakim said, "Judge Bill was very thorough, very honest and covered all the facts."
Godboldo's attorney Allison Folmar said, "We thank Judge Bill for upholding a parent's constitutional right to choose how to treat their child." Her co-counsel Byron Pitts added, "Two judges have now ruled in favor of my client. We ask that Kym Worthy leave this case alone and allow parents to take care of their children without government interference."
Despite Pitt's emphatic request, Worthy's office announced shortly after Judge Bill's ruling that she would appeal.
Judge Bill upholds Judge Ronald Giles, incorporates his statements
Judge Bill incorporated 36th District Court Judge Ronald Giles' entire statement dismissing charges against Godboldo after her preliminary exam into his ruling. He said he was also incorporating the entire transcript of the exam, which spanned two full days in July and August earlier this year. 
Judge Giles said Aug. 29 that his decision was based both on the invalidity of the court order Wenk used to take Ariana, and the prosecution's failure to show probable cause that Godboldo fired a gun during the twelve-hour stand-off with police, who were armed with assault weapons, tanks and helicopters.
Godboldo's stand exposed for the first time that the Wayne County Family Court had been seizing children based on court orders rubber-stamped with Chief Judge Leslie Kim Smith's signature by unauthorized probation officers. No hearings had been held before the Judge, and no review of documents and evidence in the cases had been done before removal of an untold number of children over an undetermined period of time.
The Justice4Maryanne Committee has contended that the court, the state, and non-profit agencies are motivated by the federal payments they receive for each child taken.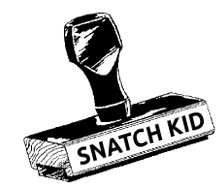 "He (Giles) talked about a person's constitutional rights, about familial integrity," Bill said. "He said, 'it is ridiculous to go in and remove somebody's child based on THIS order, without even exigent circumstances.' It wasn't like the child had cancer, there was no immediate threat of death or physical harm."
Bill further noted that Judge Giles found no evidence on the record "that this defendant discharged that firearm."
Judge Bill finds Judge Giles thorough and impartial
"My findings parallel those of Judge Giles," Judge Bill said. "He had the advantage of seeing and hearing the witnesses testify. His decision was amply supported by the nature of the testimony during the exam."
Bill said Giles allowed the prosecution numerous opportunities to present witnesses and evidence, even over defense objections, and that his handling of the case was extremely thorough and impartial.
Bill said he himself spent the entire weekend, after hearing arguments from both sides Dec. 9, "reading and re-reading" briefs, exam transcripts, and exhibits before making his own decision to uphold Judge Giles' ruling.
Wayne County Assistant Appeals Prosecutor David McReady had argued that Judge Giles abused his judicial discretion, and that he "suppressed evidence," referring to Giles statement that everything following the invalid court order was "the fruit of the poisonous tree."
McReady also argued, among other matters, that Godboldo had "tacitly admitted" firing the gun, but Judge Bill found that no such admissions had taken place.
Mother says child severely harmed by events
Godboldo said her daughter Ariana Godboldo-Hakim, now 14, was severely harmed by the year's events.
"My daughter has had a very difficult time," Godboldo said. "Last night she could not sleep. The damage done to my child because of them taking her has nearly destroyed me."
After her seizure, Ariana was incarcerated in Hawthorn Children's Psychiatric Hospital in Northville for six weeks. There, doctors forcibly medicated her with Risperdal, according to Wenk's wishes and against the will of both her parents. Wenk has only a bachelor's degree in criminal justice and had been on the job for only three years..
 Wenk said in court testimony that the fact that Godboldo took the child off the drug was the cause for her removal. She also testified during the preliminary exam that Ariana needed to be "caged" in the back of a police car, despite the fact she had never seen or interviewed the child.
During Ariana's stay at the hospital, doctors gave her three other dangerous psychotropic drugs and 14 immunizations, according to Godboldo and attorney Folmar. Hospital personnel took her prosthetic leg, which she had worn since infancy, and forced her into a wheelchair. Prior to her removal, the child had been active in dance and horse-back riding.
Godboldo also filed a police report alleging her child was sexually abused at Hawthorn, after she was taken from there to Children's Hospital (CHM) for treatment of a sexually-transmitted disease. During a physical exam immediately after her removal from her home, CHM found no such disease. No action has been taken on that report. 
During the Family Court hearing before Judge Pierce, Ariana's court-appointed guardian ad litem Daniel McGuire said, "I visited the child Saturday morning. She was the most animated and attentive I had ever seen her. She made eye contact and was not shy at all. There has been great improvement. The holistic regimen [prescribed by Dr. Margaret Betts] seems to be improving her temperament and her motor skills. I don't think she needs me or the court in her life anymore."
 Maryanne Godboldo said Ariana is once again dancing, studying music, and playing her drums, which her father, who is a musician, taught her to play. "She is coming along," Godboldo said. "She is doing better because she is at home where she belongs."
Worthy refuses comment on charging Wenk, CPS, DHS, Family Court
Prosecutor Worthy's Chief of Communications Maria Miller said, "We are appealing on the same grounds as in the Circuit Court.We believe that the lower court judge abused his discretion in dismissing the charges at the preliminary examination."
VOD inquired, "Does Prosecutor Worthy plan to do any or all of the following:
• File criminal charges against CPS worker Mia Wenk for making a false report to the police (she admitted during the preliminary exam that she told police she had a "warrant," not a court order, which escalated the police response); for obstruction of justice (having the police raid the home the day after the order was obtained when in fact she had thirty days to have hearings held and give due process to the parents, etc.) or any other charges? Mia Wenk used the same procedures in the case of Nathaniel Brent, who is currently suing her and other officials in federal court, and likely an unknown number of other families.
• Will the Prosecutor at least initiate an investigation of Ms. Wenk's actions and those of other DHS officials, as well as Wayne County Family Court officials, regarding violations of the constitutional rights of families in Wayne County through assembly line seizures of their children?
• File charges against officials in the Wayne County Court family division and the Department of Human Services for taking children based on orders that had never been seen or personally signed by the Family Division Chief Judge, and on which no hearings had been held by ANY Family Court Judge or Magistrate prior to the seizure of thren? The State Court Administrator's Office has said that hearings must be held first to provide due process, and that orders such as that used in the Godboldo case, rubber stamped by probation officers, are in fact invalid."
Miller responded to those questions as follows: "We have no comment on these questions because the Attorney General handles the abuse and neglect issues. These questions relate to that part of the case."
(VOD: Perhaps the fundraiser below, still needed since Worthy is pursuing appeal, can turn into a celebration for the Godboldo-Hakim family. All they wanted for Christmas was justice!)