By Greg Thrasher, VOD Washington Bureau contributing editor
In America life for Black folks has always been fought with various degrees, realties of racism and oppression. The ebb and flow of contempt for our very essence and being has often been like the wind: sometimes the gust is strong sometimes it is mild. The one constant theme of life in America for Black folks is the reality of racism and all of its wicked incarnations.
In the post industrial era instead of the heavy gust of slavery, segregation, and the like for many Black folks in the nation what we confront now is the specter and culture of 'negrophobia'. It is a a derivative pathology of racism not novel in substance just different in application and behavior. Often 'negrophobia' is a civil disdain cloaked in a non verbal activity or reactionary behavior. It has the distinct stench of racism but it lacks the venom and vulgar virulent demeanor of hard core bigotry.
In the gentile terrains of an office environment or the mild contours of an restaurant or even in a plaid elevator gathering the presence of 'negrophobia' is a reality that is far to often present in the space of Black folks and others( read whites and of late even other people of color). From the nostrils and vantage point of many Black folks often one feels that he or she is germ or some kind of disease that people seek to avoid or when they are in our orbit and presence. We have become in many circles an inconvenient truth.
Yet also placed on this stage of "negrophobia" is the role of Black folks and how our behaviors and activities foster and give rise and in some circles validation to the pathogen of 'negrophobia". Far to often our ignorance and depravity lends itself to the introduction and application of angst and reactionary forces within white america. It is quite true that Black folks are underdeveloped and perfect props for the narrative of an empire in decline on the brink of anarchy.
Many in our community enjoy the role of being docile and losers. Far to many Black folks have abandoned our collective pride to chase the arrogance of selfishness and ego. In many venues of the Black community we donate our personhood with glee and bravado to be insulted and ridiculed. We sometimes write the scripts of ignorance and then we cast ourselves with a twisted sense of pride and glee.
Some of us understand and recognize and have no hesitation to acknowledge not only are we our own worst enemies but we are also eager in this role of self destruction and decadence. There is a hard core collection of Black folks who are predators and eternal miscreants and cultural deviants. This bandwidth of destructive Black folks loathe civility and they basked in dysfunction.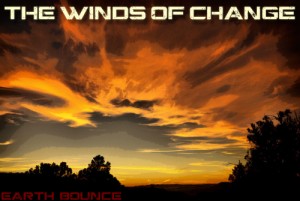 Of course the nation of oppression for centuries has created wounds and a fractured community often unable to heal itself . We have to often surrendered and retreated to the passion of defeat and despair. We have been willing props in the 'negrophobia' revival in our nation. Yet despite this truth for Black folks in America like the wind it can change and we can change with the wind at our back.
The interactive winds of 'negrophobia' don't have to blow in our direction anymore.
Gregory Thrasher is a blogger and the director of Plane Ideas. You can reach him at planeidea@msn.com