By Edward Sanders
February 7, 2013   (also see earlier article below)
God is Great. I am very elated with the court's decision and order. The opinion was well written and to the point. It acknowledged this as a constitutional issue and demonstrated its willingness to effect change for the good. This now puts Michigan's law makers in the position to act and get off the side-lines. All the former youths are elated as well here at Kinross Correctional Facility and hoping for change soon. No more file reviews, no more five year reviews, no more not giving reasons for passing over us. Both the court of appeals and the U.S. federal court there have agreed that the Michigan lifer law statute is unconstitutional as it applies to youth serving life without parole.
This also puts in question those youth who are serving parolable life as well as well as youth who have long sentences that are virtually equivalent to life. Michigan legislators have failed to act on recent bills to reform this very statute in amending the provisions that allow successor judges to veto parole board review and public hearings. They now must act if in fact they do not want a federal judge overseeing a state parole board that is burdened with constitutional failings that allow no review of parole board decisions and no appeal by prisoners where victims and prosecuters are allowed appeals. The oldest former juvenile lifer is here at KCF is in his 70's and has been recently denied parole review which means in effect an order to die in prison,  but for the expedition of this courts recent opinion and soon to be issued order to reform michigan lifer law anew.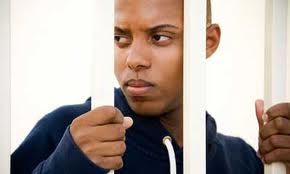 This is clearly a human rights issue. all of us juvenile lifers pray that our state will think and act in a progressive way that will demonstrate that we believe children are different than adults and have less culpability. Even though the Miller decision is procedural it nevertheless addressed culpability of the youth offender which is normally part of the standard of review when deciding to apply a ruling retroactively even though they usually describe it as the guilt or innocence. A person can be guilty but less culpable and this is the case with a child versus an adult.

We were also elated that the Catholic Church Council of Bishops has taken a supportive stance, along with the many other national and international organizations that are supportive of this issue including the ACLU, Amnesty International and Human Rights Watch as well many others. I should also inform you that I received a letter from the ACLU of michigan dated Feb. 4 informing that the counsel for Mr. Carp filed an application for leave to appeal in the Michigan Supreme Court on Jan. 9th, 2013, and an application for leave to appeal in the Michigan Supreme court in People v. Davis is imminent as the court of appeals reversed the trial judge's decision to re- sentence Mr. Davis.  She also noted legislatively, bills have not yet been submitted in the house or senate which is astonishing. Ms, Labelle is currently part of a legislative working group that meets bimonthly to discuss legislative remedies to comply with the Miller decision.