{Above is live stream video from Freep of Bing/Orr press conference announcing bankruptcy filing July 18, 2013. Be patient with ad at beginning; it will go off and video begins in circular fashion due to live stream.)
Seek to pit residents against workers
Let Wall Street creditors off the hook with token cuts
Retirees contest bankruptcy filing in ongoing court case 
BY DIANE BUKOWSKI 
JULY 21, 2013 
DETROIT – Detroit emergency manager Kevyn Orr and his boss, Michigan Gov. Rick Snyder, directed by Orr's long-time law firm Jones Day, filed a federal bankruptcy case for the City of Detroit July 18. It primarily targets the city's retirees. Orr earlier used the threat of bankruptcy to demand that retirees agree to pension pay-outs of ten cents on the dollar. 
They refused, countering that the State Constitution firmly protects public pension benefits. Ingham County Circuit Court Judge Rosemarie Aquilina enjoined Gov. Snyder and Orr from any further action on the filing July 19, during a hearing on three lawsuits by retirees. Another hearing on their ongoing cases is to be held July 22 at 9 a.m. in Judge Aquilina's court in Mason, MI.  State Attorney General Bill Schuette has appealed her ruling. 
Article 9, Section 24 of Michigan's Constitution section reads: "The accrued financial benefits of each pension plan and retirement system of the state and its political subdivisions shall be a contractual obligation thereof which shall not be diminished or impaired thereby. Financial benefits arising on account of service rendered in each fiscal year shall be funded during that year and such funding shall not be used for financing unfunded accrued liabilities." 
In contrast to his demands from retirees. Orr said he reached an agreement with global banks UBS AG and Bank of America/Merrill Lynch to take 75 cents of the dollar for $379 million in swap agreements. 
The Detroit bankruptcy is the largest municipal bankruptcy in the history of the U.S. It has created a bittersweet panic on Wall Street, where investors are selling Detroit's General Obligation Bonds (GOB) at bargain basement prices. 
Over $13.7 billion in municipal bonds overall have been sold off in the last eight weeks amid speculation about Detroit's situation, and Orr's first-time designation of GOB's as "unsecured debt,"  according to the Wall Street Journal. The Journal also notes, however, that the sell-offs will result in "high yields" for investors. 
At a press conference July 18, Orr downplayed the gravity of the filing. 
"It is large in terms of the magnitude of debt," Orr said, alleging the city's long-term debt totals $18 billion. "But Detroit has been working its way to a level of insolvency for decades. Part of the reason we're here is that in 2005 and 2006, Detroit borrowed $1.5 billion to provide a solution for pension obligations, then hedged those with swap agreements for which we paid hundreds of millions. We went into default on those agreements in 2009 so we doubled down and pledged the city's casino revenues to support the agreements. For some time, Detroit has simply not been on a sustainable footing." 
Orr referred to loans from UBS AG and Siebert, Brandford and Shank, now SBS Financial. Representatives of Standard and Poor's and Fitch Ratings actually came to the City Council table Jan. 31, 2005 to push for the loans. In another conflict of interest, the city's Chief Financial Officer in 2005, Sean Werdlow, took a top manager position with SBS later that year. 
Ratings agencies later downgraded the city's debt rating anyway, most recently after Orr deliberately defaulted on a $37.9 million POC payment due June 14, when he met with the city's creditors. With the bankruptcy filing, the ratings have plunged even further. 
Orr deflected questions from this reporter on the legitimacy of that loan at a press conference July 19 and also during the press conference held to announce his appointment in May. 
He has repeatedly refused to discuss the fact that UBS AG paid a $1.5 billion fine to the U.S. Department of Justice in a criminal fraud case, and that Standard and Poor's currently faces a $5 billion USDOJ criminal fraud lawsuit. After the press conference, State Treasurer Andy Dillon off-handedly claimed the state is investigating the loan, since Orr's proposal to creditors cites its possible illegitimacy, but he was clearly not being serious. (VOD has started a petition on Change.Org at http://www.change.org/petitions/jeffrey-knox-usdoj-criminal-fraud-division-investigate-criminal-bank-ubs-ag-for-predatory-1-5-billion-loan-to-detroit. Please click link and sign.)
Orr has used the POC debt to blame retirees for the City's alleged economic crisis. However,  the city's pension boards, retirees, and unions all vehemently opposed the risky POC deal, which experts condemned at a forum sponsored by then Mayor Kwame Kilpatrick earlier that year as "one of the seven deadly sins of municipal finance." 
Across the country, POC studies have found that many cities faced economic ruin as a result of borrowing pension bonds prior to the global economic melt-down of 2008. None of the lenders has been held accountable for what many experts termed nothing more than a crap shoot based on Wall Street vagaries. Pension bonds basically bet that interest rates will go down and save a municipality money on its total outstanding pension debt, but that did not happend after 2008.
At the July 19 press conference, Snyder said the bankruptcy filing is aimed at restoring services to city residents, while also claiming that the city's chief problem is "city government."
"In 1950, Detroit had a population of $1.8 million; now its population is 680,000," Snyder said. "The city is filled with blight, there are 78,000 abandoned structures, and the level of services is unacceptable. Police response time is 58 minutes, while the national average is 11 minutes. In 24 of the years since 1985, Detroit has been in the top ten of the most violent cities in the country." 
Neither Orr, Snyder nor Dillon laid the blame for the city's condition on corporations including the auto companies which have fled Detroit, devastating its tax base, or banks and mortgage companies which targeted predominantly Black and Latino cities for predatory "adjustable rate" mortgages, then illegally foreclosed on the homeowners involved. The banks are not paying taxes on the foreclosed properties, and according to a national study, are not maintaining foreclosed properties for re-sale in poor communities of color. 
Ingham County Circuit Court Judge Rosemarie Aquilina sent a copy of her order enjoining the bankruptcy filing to U.S. President Barack Obama. Under the federal Chapter 9 Bankruptcy Code, the U.S. Treasurer can intervene in a municipal bankruptcy filing. 
A spokesperson for the President, however, said he has no intention of doing so but is offering his help in other unspecified ways. Vice-President Joe Biden said later that there will be no bail-out along the lines of those granted to Detroit automakers and banks during Obama's terms of office. 
To date, no municipal bankruptcy filing has touched actual pension checks. The city of Stockton, CA, which filed for bankruptcy in 2011, is leaving pension pay-outs alone in exchange for the California Public Employees Retirement System (CalPERS) agreement to take a one-time two percent pay-out on health care benefits.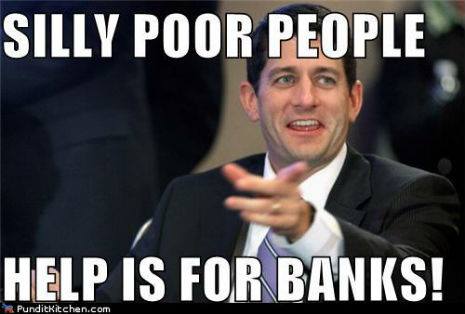 During  the July 19 press conference at Detroit's Maccabbees Building, one reporter asked Orr, "Aren't you funding the city's crisis on the backs of the poorest people?" Another asked why he is demanding that the city's pension funds take ten cents on the dollar, contrasting that to the 75 cents on a dollar agreed to with UBS AG and Bank of America/Merrill Lynch. 
"The $2 billion [total] payment I am proposing for unsecured creditors is the only mechanism possible," Orr responded. "UBS and Merrill Lynch are secured creditors. They agreed to release their losses and not seek secondary action against their insurer." 
Orr has said the city will continue to pay UBS/BOA on the swaps until the bankruptcy is finalized. The Chapter 9 bankruptcy code,as well as Michigan Public Act 436, under which Orr operates, however, provide that the city must not be able to pay its debts for the next 60 days. 
Orr considers the money the city owes to its pension funds, as well as GOB's, to be "unsecured debt," despite continued payments into the funds' annuity plans by active city workers. He has said city payments to the funds will cease during bankruptcy proceedings and that eventually he wants to convert the funds to "defined benefit" plans or even 401K's, not financed by the city. 
He said he was not sure if the agreement with UBS/BOA has been signed. U.S. Bankruptcy Court Judge Steven Rhodes, of the Eastern District of Michigan, who has been selected to oversee the case, must authorize all such agreements. He has not yet even held a hearing. Orr is asking for an expedited process beginning as early as July 23.
Orr added that he has reached agreement with US Bank NA to release $180 million a year in city casino tax revenues being held in trust to assure payment of the $1.5 billion POC loan. US Bank NA's insurer Syncora, Inc. has not yet agreed to release the funds, however. 
Orr said he expects the bankruptcy to be finalized by summer or fall of 2014, although such proceedings for other cities like Stockton, CA are taking place over much longer periods and have not yet concluded. 
Orr lost his customary cool when discussing the city's retirees. 
"I am being sued on a weekly basis," he declared, referring to the retiree lawsuits. 
Orr said he has held ongoing "good faith" discussions with "unsecured" parties including the retirees which have resulted in no agreements for cuts in pension pay-outs. On July 11, some union and pension representatives stormed out of a meeting after being asked to sign confidentiality agreements on the discussions. The next day, hundreds of young demonstrators from AFSCME's "New Wave Under 35" national convention rallied and stormed the Coleman A. Young Center.
Orr said that he is constrained by the time limit of his alleged 18-month tenure. Reports that the city council can vote him out after that period have been incomplete, since Public Act 436 says such a vote must be approved by the Mayor, and that the Governor can override that decision if he decides a longer period is necessary. 
Additionally, PA 436 provides for a "transition" period after exiting emergency management, during which the governor and state treasurer still hold the reins. 
"I have asked the unions if they will represent the retirees in court," Orr said. "They refused. So I am moving to appoint a retirees' committee. This is an unusual step, asking to appoint an opposing party." 
Orr did not respond when asked about the role of the city's two elected pension boards, the Detroit General Retirement System (DGRS) and the Detroit Police and Fire Retirement System (DPFRS), which actually represent retirees. 
Retired Detroit Water & Sewerage Department worker and long-time AFSCME Local 207 officer Mike Mulholland, who has been present in the negotiations, refuted Orr's allegations in an article by Jane Slaughter published in Labor Notes. 
"It wasn't negotiations, it was PowerPoint presentations about how bad the situation is," Mulholland told Labor Notes. "Orr wouldn't answer AFSCME's requests for negotiations, so they went and taped a letter to the door of his office." 
Earlier, after Orr's June 14 meeting with city creditors, held at the Wayne County Airport, Mulholland said that union and pension board representatives present "were right on the verge of jumping out of their seats. Orr made it clear that he will remove the pension boards under PA 436, but said the pension boards can still negotiate with him. By that time, he will be the only representative of the pension boards." 
PA 436 contains a clause allowing the EM through the governor to remove one or more elected officials of pension boards representing systems that are less than 80 percent funded, and replace them with a person(s) of their choosing. 
Milliman, Inc., hired by the city to review the status of its pension funds, has said that as of 2010, The GRS was 32 percent funded, while the DPFRS was 50 percent funded, in conflict with figures published by the pension funds' official actuary, Gabriel, Roeder and Smith which showed much higher levels. The Milliman reports have not been publicly released.
The complaint, filed on behalf of retirees Robbie Flowers, Michael Wells, and Janet Whitson, says, "The Detroit Emergency Manager has, as part of his restructuring planning, publicly announced that he intends to significantly cut vested pension amounts of the city's retirees and employees in violation of Article 9, Section 24 and threatened to seek to extinguish their Article 9, Section 24 rights in bankruptcy if they fail to agree which they have not." 
Although Snyder and Orr's attorneys contended at the hearing that the Chapter 9 filing does not mean pensions will necessarily be cut, the complaint quotes Orr's comments from an interview with the Detroit Free Press editorial board. 
"It is what it is – so we said that in a soft way of saying, 'Don't make us go into  bankruptcy,'" Orr is quoted as saying. "If you think your state-vested pension rights, either as an employee or a retiree – that's not going to protect you. If we don't reach an agreement one way or the other, we feel fairly confident that the state federal law, federalism, will trump state law or negotiate. The irony of the situation is we might reach a deal with creditors quicker because employees and retirees think there is some benefit and that might force our hand. That might force a bankruptcy." 
To read about the devastating results Orr's proposed bankruptcy will have on city residents, see story link on "Orr's plan for Detroit below this article.   Orr has said that his proposal to creditors, described in that story, is basically identical to the plan of adjustment he plans to present to the bankruptcy court. It includes mammoth service cuts for city residents, including the loss of 40 percent of the city's street lights,  and likely asset conversions and sell-offs for entities like the Water and Sewerage Department, D-DOT, and Belle Isle. 
Although Chapter 9 bankruptcy precludes the liquidation of a municipality's assets to pay off creditors, it allows such liquidation to happen  if the municipality consents. 
Additionally, while Chapter 9 says filing is limited to a "municipality," it also says "chapter [9] does not limit or impair the power of a State to control, by legislation or otherwise, a municipality of or in such State in the exercise of the political or governmental powers of the municipality, including expenditures for such exercise." This author questioned Orr's authority under federal law to file for bankruptcy July 19, but this provision pretty much answers that question. 
Meanwhile, however, the U.S. Bankruptcy Code says "[t]he Secretary of the Treasury of the United States may, or if requested by the court shall, intervene in a chapter 9 case." Fed. R. Bankr. P. 2018(c). Further, "[r]epresentatives of the state in which the debtor is located may intervene in a chapter 9 case." Id. In addition, the Bankruptcy Code permits the Securities and Exchange Commission to appear and be heard on any issue and gives parties in interest the right to appear and be heard on any issue in a case. 11 U.S.C. §§ 901(a), 1109. Parties in interest include municipal employees, local residents, non-resident owners of real property, special tax payers, securities firms, and local banks." 
If President Barack Obama, Vice President Joe Biden, and their cabinet, will not intervene on behalf of the people of Detroit, the only option is for city workers and retirees, local residents, and others to intervene, BY ANY MEANS NECESSARY. A court intervention is one way. 
The massive demonstrations this week across the country against the Trayvon Martin verdict, and calls for boycotts of Florida products, along with admittedly small but signficiant traffic blockades on Woodward by the Citizens for Highland Park Schools, point the way for other means.
The labor movement must also reinvigorate itself according to its founding principles. The five-minute occupation of the Coleman A. Young Center July  by AFSCME'S New Wave under 35 was a start—but please—five minutes? The top union leadership of the UAW and the rest of the AFL-CIO has refused to call on the economic clout of its workers with a general strike, It's time now—as the largest and poorest Black majority city in the U.S. is used a a sacrificial lamb to Wall Street's dictum that "Capitalism must grow or die." 
Better the death of capitalism than the millions of poor and working people across the U.S. and the world, deprived of the basic means of sustenance, herded into prison concentration camps, and slaughtered by the increasingly militarized police and the U.S.-NATO armies across the world.
The video below shows young residents of Pittsburgh, another city which fell victim to the POC craze, reciting their program for a new world.
Related stories and documents:
US Courts Chapter 9 Bankruptcy
Detroit petition for bankruptcy
Acquilina order on bankruptcy 7 19 13
Retiree lawsu;it complaint; Retiree lawsuit brief; Retiree lawsuit motion070313_1
http://voiceofdetroit.net/2013/06/20/em-orrs-plan-for-detroit-phony-debt-moratorium-theft-of-city-assets-including-water-belle-isle-pensions/
Pension Obligation Bonds Risky Gimmick or Smart Investment
Detroit Bankruptcy Reverberates in Michigan and in Bond Markets WSJ 7 19 13
Detroit Bankruptcy Takes Aim at Pensions Labor Notes
SP Further Cuts Detroit Rating as City to Halt Paying Pension Debt
And many more from Voice of Detroit–just put "banks" in search box.