"Grandma, are we being made slaves again?"—Retiree's grandson
 "A small group of racist white men and the banks who have controlled Detroit for decades are to blame. Cancel the debt." — Resident
 By Diane Bukowski
September 21, 2013
DETROIT – Dozens of individual objectors to Detroit's bankruptcy filing joined forces with the "Official Retiree Committee" during morning and afternoon hearings Sept. 19, to call for a stay on eligibility proceedings until a higher court can hear key constitutional matters, and to demand dismissal of the case.
Sheila Johnson, a city retiree with 28 years, wept during the 10 a.m. session for individual objectors. She said her husband has run a business in Detroit for the last 40 years, providing jobs for up to fifteen families.
"He gave up his future hoping that we could depend on my pension. We paid our taxes, but there is millions in taxes that should still be paid to the city. We are not bankrupt. I cannot go to sleep at night. My nine-year-old grandchild asks me, 'Grandma, are we being made slaves again?' I did not vote for Kevyn Orr, we do not need a dictatorship or a slavemaster. I am not a slave."
U.S. Bankruptcy Judge Steven Rhodes said he will rule on the Retirees' Committee motion request, argued during a 3 p.m. hearing, within the next several days.
Jones Day attorney Bruce Bennett pressed for eligibility approval during the hearing, and was rarely interrupted by Rhodes. However, Rhodes raised questions and interjected his own statements constantly as Claude Montgomery, of Denton LLP, representing the Retirees Committee, argued their case (links to the prominent global law firm's filings are in http://voiceofdetroit.net/2013/09/17/official-retirees-committee-in-detroit-bankruptcy-blasts-em-orr-gov-snyder-asks-for-stay-pending-higher-court-ruling-what-will-judge-rhodes-do-sept-19/. )
The eligibility objections are key in the bankruptcy, attorney Jerome Goldberg told VOD, because once the judge confirms eligibility, the case largely moves from the realm of state law to federal law, which has no protection for public pensions.
During the morning session, many individual speakers demanded outright dismissal of the case, questioning the authority of the city's unelected Emergency Manager Kevyn Orr and Gov. Rick Snyder's to file what they said is a bogus case riddled with fraud by the banks and corporations which have devastated Detroit. They also said they have been denied due process, being notified of the filing only days before the eligibility objection deadline, if at all, and were therefore unable to find attorneys in that time.
Following are in-depth summaries of many objectors' remarks, which were skimpily reported in the daily media. They are in alpabetical order, as they were taken in court. The entire hearing can be heard on the court's website at http://www.mieb.uscourts.gov/apps/detroit/DetroitAudio.cfm.
"Emergency Manager Orr is not an elected official," testified city retiree Hassan Aleem Sept. 19 in front of U.S Bankruptcy Judge Steven W. Rhodes. "Nowhere in the City Council Journal does it indicate where they voted for the bankruptcy.  . .  .Orr never has been the sharpest knife in the drawer. Recent emails showed he was selected because he was Black. We are talking about people's livelihoods here. We are being stabbed in the back and robbed."
The Detroit Free Press reported Sept. 22 that a poll has shown 75 percent of Detroiters strongly oppose any attack on city pensions, which Orr and Snyder have repeatedly said in public and in private emails is a prime goal of the bankruptcy filing. If they are successful, cities in other states with constitutional public pension guarantees across the U.S. face a domino effect, according to many observers.
"The people of Michigan voted down Public Act 4," testified Dempsey Addison, president of the Association of Professional and Technical Employees (APTE). "Orr is  not qualified to file. The city is not insolvent. Detroit has a plethora of revenue streams available. The city catalyzed the bankruptcy by shutting down federally-funded departments including Human Services, Workforce Development and the Health Department. Planning and Development is next. All of these employees, and their pensions and health care were funded by the federal government."
Officials from U.S. President Barack Obama's administration including Attorney General Eric Holder, Housing and Urban Development Secretary Shaun Donovan, Transportation Secretary Anthony Foxx, and Gene Sperling, director of the White House National Economic Council will be in Detroit Sept. 27, to meet with "state and local elected officials and community leaders," according to the Detroit News.
Ironically, Detroit Mayor Bing and City Council President Saunteel Jenkins have said they are hoping for an outcome to include federal grants to the city. However, Bing initiated the shutdowns of the three departments, supported by Jenkins and the Council majority.
"On June 22, 2013, EM Orr announced he plans to transfer Public Lighting Department customers to DTE," Library Commission President Russ Bellant testified. "They are planning to pull PLD meters and replace them with DTE meters, eliminating millions in revenue collection for the city. DTE gets to use the PLD grid for five to seven years, however, while it gets its own grid set up. This violates express prohibitions of PA 436 which say, 'An emergency manager appointed for a city or village shall not sell or transfer a public utility furnishing light, heat, or power without the approval of a majority of the electors of the city or village voting thereon, or a greater number if the city or village charter provides, as required by section 25 of article VII of the state constitution of 1963.' I am asking this court to issue a declaration opposing this."
Bellant pointed out the constant elimination of city workers from all departments is eroding the retirement systems' funding base.
Attorney Charles Brown testified that the global Jones Day law firm, Orr's former employer and now the city's hired legal guns, has "financial and ethical" conflicts representing Detroit in the bankruptcy, since it also represents most of the city's major corporate creditors in other cases.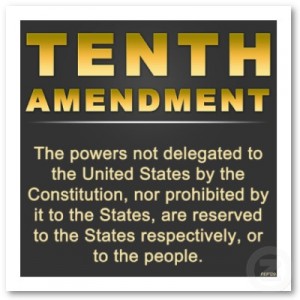 "No other Chapter 9 bankruptcies are taking place with emergency manager laws usurping the City Charter approved by the people," Brown said. "This filing violates the Tenth Amendment, which says, 'The powers not delegated to the United States by the Constitution, nor prohibited by it to the States, are reserved to the States respectively, or to the people."
Lorene Brown said, "The people of Detroit are hurting, oppressed, and suffering. I am calling on the pastors of this city to join others in declaring the Year of the Jubilee—canceling all debts [to the banks]."
Jubilee is a concept originating from various religious sources world-wide that calls for the people's debts to be forgiven, among other provisions.
Paulette Brown said she just retired from her position as Manager I in the city's Wastewater Treatment Plant.
"I worked with people who sacrificed their health and safety to ensure that the customers of the Department have clean water. We worked in unsanitary conditions involving the presence of feces and raw sewage, going above and beyond the call of duty. For that, we are supposed to receive life-time medical benefits and pensions based on an agreed-upon formula. Michael Vick went to jail for cruelty to animals. Who's going to prison for cruelty to retirees?"
During her objection, this reporter pointed out to Rhodes that the Official Retirees Committee, formed by his order at Orr's request, has joined forces with the pension funds and unions in opposing bankruptcy eligibility. She said that no investigation has been undertaken of likely criminal factors involved in the $2.8 billion of Pension Obligation Certificates debt to UBS AG and Siebert, Brandford and Shank, including the undisputed fact that then CFO Sean Werdlow, who pressed for the loan in Feb. 2005, got a job as a Managing Director with Siebert that year and was in that position when the debt was re-negotiated from a 14 to a 30 year term in 2006. She requested that the entire debt be eliminated from eligibility consideration. (Click on Mary Diane Bukowski affidavit for eligibility objection 2.)
"A federal court should decide whether the EM laws are legal," said Leola Regina Crittendon. "I object to my tax dollars going to the EM to spend while billionaires who already owe the city millions of dollars are building a new hockey stadium. Orr will outsource all city jobs to non-residents, and has said he plans to sell our city's assets."
Louis Dukens, an architect, decried the devastation of the Detroit Public Schools under emergency managers. He said architecturally sound and beautiful schools have been demolished to build inferior structures, benefiting contractors, citing Martin Luther King, Jr. High School as an example.
"The city is not bankrupt," said David Dye, citing Detroit's 2012 Comprehensive Annual Financial Report (CAFR). He said debt not due until the future has been invalidly included in the claimed budget deficit.
"The Securities Exchange Commission and the Commodities Future Trading Commission have convicted [some corporate creditors of the city] of fraud," Dye noted. "They are also implicated in the LIBOR and ISDAfix scandals. . .But Kevyn Orr has only sought to investigate the pension boards, not banks who are already convicted of criminal activity and manipulating interest rates."
LaVern Holloway said, "My voting rights have been violated. Snyder broke the law with Public Act 436, a mirror image of what the voters rejected in PA4.  PA 436 is unconstitutional—it established a new form of government in Michigan. It is a violating of the Voting Rights Act and the 15th Amendment, which says the right of citizens to vote shall not be denied or abridged. . . .Now we have an emergency manager who has called us 'dumb, lazy, happy and rich.'"
JoAnn Jackson is the wife of a city retiree.
"Mr. Jackson worked for the Public Lighting Department at the Mistersky Plant for 30 years, six to seven days a week. He retired in 200o and in 2002 he developed kidney disease. I am concerned about his pension and health care. He takes 16 pills a day jus tot stay alive. He paid into the annuities in the pension system from day one. We've paid our dues."
Retired city attorney Michael Karwoski, who is on the nine-member Retirees Committee, said Orr is misrepresenting reality, claiming pensions are not an issue until the plan confirmation. He said Orr made it clear in his Proposal to Creditors that he plans to enact "significant cuts" in accrued vested pensions, in violation of PA 436. He cited Section 12 (m) ii of PA 436, which says, "The emergency manager shall fully comply with the public employee retirement system investment act, 1965 PA 314, MCL 38.1132 to 38.1140m, and section 24 of article IX of the state constitution of 1963, and any actions taken shall be consistent with the pension fund's qualified plan status under the federal internal revenue code."
Karwoski said "It is appropriate for the court to sever pension benefits from the bankruptcy proceedings."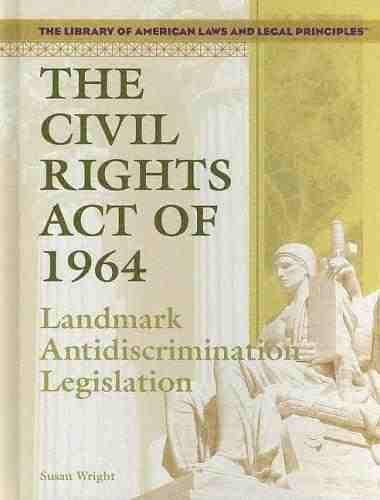 Althea Long said, "I object to the EM saying he is going to sell off assets, but saying nothing about making large corporations pay what they owe."
A number of speakers including Lou Ann Pelletier noted that "pensions are not a debt but a binding obligation entered into with good faith by city workers." Pelletier also noted that the likely majority of retirees are women and people of color, constituting a protected group of people under the Civil Rights Act of 1964.
Objector Sam Riddle stressed that current cases initiated by AFSCME and the NAACP challenging the constitutionality of PA4, currently pending in federal court in front of U.S. District Court Judge George Caram Steeh, should be expedited and heard before the bankruptcy case.
"PA 436 requires the investigation of criminal conduct [that led to the crisis], but that has not been done," said Mike Shane. "The role of the banks in the destruction of Detroit's tax base was admitted in Orr's deposition. One hundred thousand people have been evicted illegally after predatory loans by the banks, which have been fined tens of millions of dollars. Property and income taxes dropped precipitously, but the banks have refused to pay property taxes on the foreclosed homes. The banks have been convicted of money laundering, bribery, rigging mortgage securities and municipal bonds, and manipulating the LIBOR, metal markets, ISDAfix, and recently loans to ethanol manufacturers."
Attorney Tom Stephens testified, "The bankruptcy court is not the proper forum to litigate the issues [including the constitionality of PA 436]. The bankruptcy has been shoved down our throats through the Jones Day/Orr form of government. It is well established that courts have the power to stay proceedings pending other judicial proceedings," referring to the AFSCME and NAACP federal challenges.
Jean Vortkamp related a recent incident in her community where a young man who had been shot to death lay in the street for five hours while hundreds of his family members and friends gathered.
Weeping, she said, "His body lay there because of the cutbacks in EMS. Other cities that have gone through bankruptcy have not received relief, only more cutbacks. There is no more room for austerity. Retirees in my community are suspicious that they are trying to lower the senior population. There is a small group of racist white men and the banks who have actually controlled Detroit for decades. They are to blame. Cancel the debt. Leave the good people of Detroit in power."
Retiree William Curtis Walton said he retired early under duress.
"This [bankruptcy] move is coldly calculated, an unethical, immoral breach of the public trust," he said. "The city and Orr have not bargained in good faith with the retirees. Orr's actions are diametrically opposed to the state Constitution."
Detroit City Council members JoAnn Watson and Brenda Jones also testified.
"The federal bankruptcy code does not allow involuntary filing," Watson said. "Neither the City Council nor the elected Mayor voted on the filing. The State of Michigan has material conflicts with the City of Detroit. The State Treasurer [Andy Dillon] admitted the same in my office."
Watson referred to the 1998 agreement between former Mayor Dennis Archer and former Gov. John Engler which guaranteed revenue-sharing payments to the city in exchange for the city's giving up its right to tax non-residents who work in Detroit.
"At least $220 million in revenue-sharing was never paid," she said. "We have lost hundreds of millions more from people who work in the city but continue to live elsewhere."
Jones said, "The conspiracy that led to this bankruptcy began with the pretense of a 'consent agreement.' Then the unions came up with many cost-savings in negotiations that were done in bad faith by the state.
Objector Carl Williams noted that PA 436 never received a two-thirds vote as required to overturn a public referendum, the repeal of PA 4.
That section says, "Any law submitted to the people by either initiative or referendum petition and approved by a majority of the votes cast thereon at any election shall take effect 10 days after the date of the official declaration of the vote. No law initiated or adopted by the people shall be subject to the veto power of the governor, and no law adopted by the people at the polls under the initiative provisions of this section shall be amended or repealed, except by a vote of the electors unless otherwise provided in the initiative measure or by three-fourths of the members elected to and serving in each house of the legislature."
In rebuttal, Bruce Bennett of Jones Day said, "I have found Detroit filled with talented advocates. I hope to convince them to become allies rather than opponents. . . .No one is ever going to convince anyone in this room that the bankruptcy case is a good thing. But this is better than the alternatives. Sometimes leaving things the way they are is worse." 
He added that Orr cannot reach a debt adjustment plan on his own, that it must be approved by the bankruptcy judge.
To date, however, Rhodes has concurred with Jones Day attorneys on virtually every issue.
Related article from Detroit Free Press regarding their poll on pension cuts: http://www.freep.com/apps/pbcs.dll/article?AID=2013309220066
See video below from Channel 4–Bing upset with EM. Well, who let the dogs out?