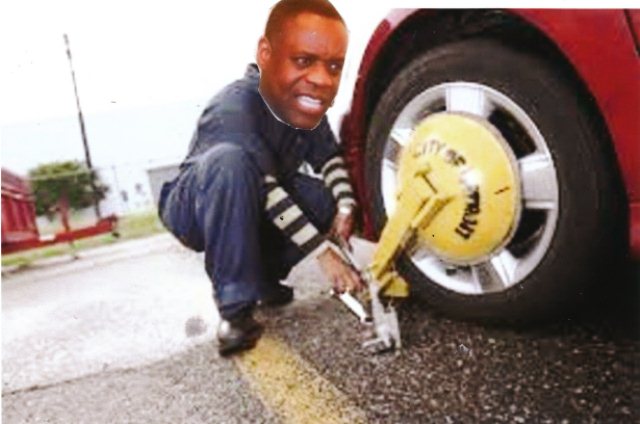 Detroiters, rise up—this is the last straw!
Parking rate hikes come on top of water/sewerage hikes and shut-offs, parked car impoundments for no insurance, police Gestapo raids in poor communities for minor violations 
By Diane Bukowski 
April 7, 2014 
Detroit – Detroit PA 436 dictator Kevyn Orr today announced he will hold a public hearing on drastically increasing parking fines and late fees, as well as eliminating half-payment if the fine is paid in ten days.
The public hearing is to take place Monday, April 14, at 3 P.M. in the Coleman A. Young Municipal Center, at Woodward and Jefferson,  in the Erma Henderson Auditorium on the 13th floor.
Thirty dollar fines are to be increased to $45, as are parking meter violations and overtime parking which were originally $20.00. Late fees will increase from $50 after 30 days to $65, and to $90 for out-of-state vehicles.
"Each successive period of time longer than the maximum time period constitutes a separate violation," Orr's language in the proposed ordinance reads. This means that if a car is parked two hours after the expiration of a one-hour meter, there will be three separate tickets. (See public hearing announcement and fees at  CC public hearing on increasing parking fines 4 14.)
"Ferndale only charges $5 for overtime parking," reacted Cecily McClellan of Free Detroit No Consent. "Detroit's people are poor. They won't be able to pay these fines and will have their cars impounded. Plus the police are now riding through neighborhoods and running the license plates of parked cars to see if they are insured, then impounding the cars if they are not. Impound fees are $215 plus $15 for each day afterward. Orr is tripling water rates and plans to shut people off if they can't pay, and he wants to drastically cut city pensions."
Red-lining of Detroiters' car and home insurance rates has long been a reality, with monthly car insurance payments frequently higher than car notes.
Another Detroit resident told VOD that he has recently been stopped twice by Detroit police, who told him he had not committed a traffic violation, but that police are checking for outstanding warrants of any kind so they can arrest the drivers. Youth in the city have reported that they are frequently stopped and forced out of their cars for no reason so the police can conduct illegal searches without probable cases.In contrast, McClellan noted, "Orr said in open court that he will not put a moratorium on corporate tax abatements or go after the hundreds of millions in revenue sharing the state owes the city. The man is directly punishing the poor people of Detroit on behalf of his Jones Day law firm and the corporations and banks they represent."
Detroit's Municipal Parking Department has contracted out its ticket processing and collections to Dallas-based Affiliated Computer Services Inc. ACS, which operates in nearly 100 countries, generates over $6 billion in revenues. annually. It was acquired by the Xerox Corporation in Feb. 2010 in a $6.4 billion transaction.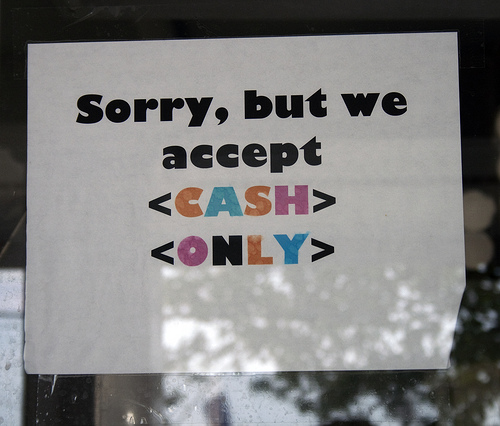 The MPD refuses to take anything but hundreds of dollars in cash for cars that are impounded in order for their owners to get them back, a notoriously faulty business practice condemned in the department's most recent audit at MPD Audit 2009.
A former MPD employee told VOD that while she worked there, the cash was  just stacked in drawers. In the vast majority of cases, the fines are far less than the value of the cars. Most if not all of the private impound lots where cars are taken are connected to Detroit police officers or their family members, then auctioned off for their profit.
"It's nothing but a racket!" McClellan said. "We're going back to the Middle Ages and feudalism and the days of debtors' prisons. Additionally, police are rounding up people in these Gestapo raids in the poor communities and coming up with nothing but child support warrants and probation and parole violations. They have the time to do all this but they don't have the time to respond to citizen calls."
Detroit Chief Operating Officer and former City Council member Gary Brown, who voted for the consent agreement which eventually put Orr in place, said in published remarks that the parking fines will bring in an additional $6 million per year and $60 million over the 10-year plan of adjustment Orr is proposing under bankruptcy.
"That's real money," Brown said. "If the asset is truly an asset and making money, no one is going to want to do anything with it." Orr has threatened to privatize the entire Department.
During his tenure on Council and his years in the Detroit Police Department, Brown rode in city-owned cars that could be parked anywhere without getting a ticket, as do Orr and his staff, which are being paid hundreds of millions in tax dollars.
From VOD's direct observation across the city, most new parking machines which service a series of meters are broken, while many regular meters are also inoperable.
While covering the April 1 protest against Detroit bankruptcy cuts, this reporter received an illegal parking ticket for parking on Michigan Avenue where there was no sign indicating a no-parking zone. The meter attendant said a No Standing sign BEHIND her car applied to all cars in front of the sign, an issue which this reporter already challenged in court, and won.
How many more of these illegal tickets are being handed out so meter attendants can meet their quotas? How many people can't afford to take a day off work to show up for the hearings?
MAY 1 IS SHUT DOWN DETROIT DAY! CITY WORKERS—DON'T TICKET CARS, DON'T SHUT PEOPLE'S WATER OFF! AUTO WORKERS, OTHERS, DON'T GO TO WORK PERIOD; NO SHOPPING, NO CASINO PATRONAGE!
IF WE DON'T STAND UP NOW, WE WILL HAVE NO PENSIONS, NO JOBS, NO CARS, NO HOMES, NO SCHOOLS, NO YOUTH TO ATTEND THEM BECAUSE MOST WILL BE LOCKED UP, AND NO CHILDREN BECAUSE CPS WILL HAVE TAKEN THEM TO PROFIT THE STATE, FOSTER CARE AGENCIES AND THE PHARMACEUTICAL COMPANIES.  
PACK THE HEARING APRIL 14 AT 3 PM IN THE ERMA HENDERSON AUDITORIUM AT THE COLEMAN A. YOUNG CENTER. ENOUGH IS ENOUGH!