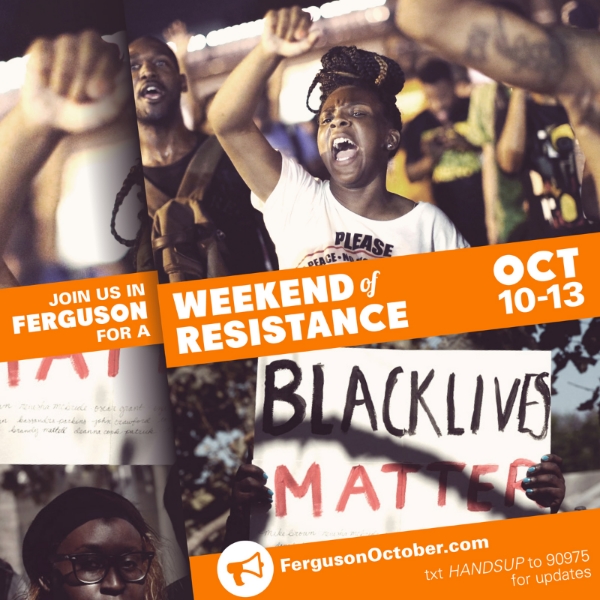 From the Organization for Black Struggle www.obs-onthemove.org
October 6, 2014
From the Stop Killer Cops campaign by the Congress of African People in the early 70's to this moment, OBS and its members have consistently educated, agitated and organized our people and allies about the role of the state and how to fight for justice in a system that has disproportionately targeted black and brown people for prisons and America's death rows.
Our lived experience has been tested since the racist shooting of Mike Brown on August 9 by Ferguson cop Darren Wilson. Our local social justice movement immediately rose to action to navigate through the chaos to a place of planned strategic action. We are serious when we say "No more business as usual!"

Local authorities thought it would be a fleeting flare-up and then complacency would set in. But here we are almost two months out and there continues to be daily protests, organizing meetings and trainings.

You have shown your solidarity in many ways including holding actions in your respective cities, making financial contributions, or actually coming to the Ferguson epicenter to bring your skills and energies. Even Hong Kong youth have been inspired by the actions in Ferguson with images of the "Hands up, don't shoot!"

OBS and our coalition partners invite you to join us for a Weekend of Resistance. If you cannot attend, pass this on to those who may be in driving distance and who can participate in one or more of the days of activities. This is a movement building moment that requires our collective wisdom and action if we are to build and sustain a national campaign to address the systemic issues of police violence.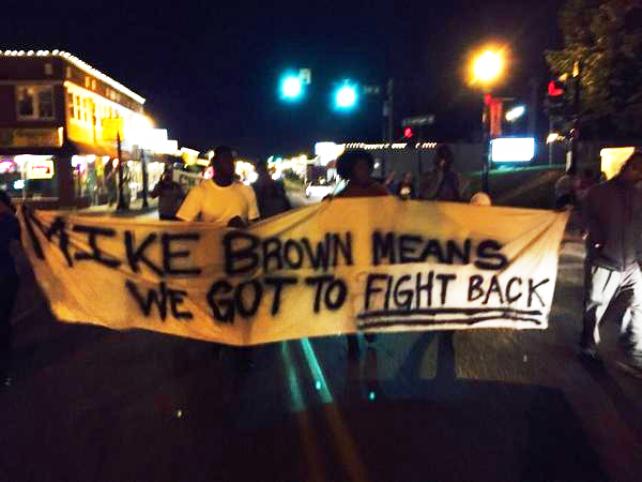 Get & Stay Connected! Text HANDSUP to 90975 to get updates * Follow @OBS_StL or #FergusonOctober on Twitter * RSVP on Facebook
Endorse the Weekend

If your group would like to endorse the Weekend, send your full name and organizational logo to
mcphearson@veteransforpeace.org.
Get the Info