Innocence Clinics move for new trial for Sanford, 14 at arrest for four murders on Runyon Street
"Professional hit man Vincent Smothers committed the crime for which Davontae Sanford is doing the time." Atty. Megan Crane
"We want justice not just for Davontae but for the other families."—Taminko Sanford-Tilmon, Davontae's mother
"Davontae Sanford is being wrongly incarcerated for crimes that I know he did not commit." — Vincent Smothers, who has confessed in detail to Runyon St. murders
"They say ev'rything can be replaced
Yet ev'ry distance is not near
So I remember ev'ry face
Of ev'ry man who put me here
I see my light come shining
From the west unto the east
Any day now, any day now
I shall be released." – Bob Dylan
By Diane Bukowski
April 18, 2015
DETROIT – Davontae Sanford, who has spent eight long years in a Michigan Level 5 maximum security prison, locked down 23 hours a day, for four 2007 murders which drug ring hitman Vincent Smothers has confessed committing to police and prosecutors numerous times, may finally see his "light come shining."
The case of a 14-year-old child, blind in one eye and developmentally disabled, being arrested, charged, and sent to adult prison in 2008 under these circumstances has gained international attention.
"The real reason we're here is because the Detroit criminal justice system can't handle the truth," attorney Megan Crane, of the Center on Wrongful Convictions of Youth at Northwestern University School of Law, said at a press conference April 15. "For far too long the truth in this case has been hidden and suppressed. The truth is that professional hit man Vincent Smothers committed the crime for which Davontae Sanford is doing the time."
Crane and David Moran of the University of Michigan Innocence Clinic, flanked by other attorneys and law students, announced that they had just filed a "motion for relief from judgment" asking for a new trial for Sanford.
Sanford's mother Taminko Sanford-Tilmon said, "As a family we are just excited that we have finally made it. We know it's going to be some bumps that we're going to hit, but we're going to get up and wipe up our knees off. We're grateful right now. Yes it is a long road, we do miss him, yes I do get weak, but I can't give up. We're here for him, because if we give up he gives up. We're not going to allow him as a family to give up. We're going to continue to do rallies, pray whatever we have to do until he comes home."
She said her son's spirits have been lifted by the new developments, with numerous attorneys interviewing him in the case and constant attention to obtaining a new trial. On Davontae's Facebook page, she added,
Just Got off the Phone with My Baby Davontae Sanford and he's overwhelmed with Joy, and want to Personally thank everyone for their Support,Prayers n Jpays n Letters n Monetary Gifts he's receiving. He want every one to know he can receive Jpay but cant send Jpay Bk. He's asking everyone to keep him lifted in prayer because this will be a long journey,and Continue to Write Him,Pray for Him,Fight for Him,Support Him N Dont Forgot About Him,And He Love U All n Thanks Again, He don't take it lightly or for granted that ur apart of that journey with him, N God Bless U All
Sanford is in the Ionia Maximum Security Correctional Facility, classified at the highest threat live, 5. In the past, he has been subjected to ongoing severe harassment by Ionia guards and staff, VOD reported earlier. He can receive letters at
Davontae Sanford, #684070,  Ionia Correctional Facility, 1576 W. Bluewater Highway Ionia, MI 48846
JPay, a way to communicate with prisoners by email and send photos as well as money, can be accessed at https://www.jpay.com/.
Sanford-Tilmon stood with her husband, Davontae's long-time stepfather Jermaine Tilmon, Davontae's sisters and little brother, mentor Sylvester Long, Roberto Guzman of the Coalition to Free the Wrongly Convicted, and others who have worked for Davontae's freedom since his conviction.
Sanford-Tilmon has coordinated numerous rallies in front of the Frank Murphy Hall of Justice and the Court of Appeals. She has been interviewed by international as well as local media. Bill Proctor, formerly of Channel 7, who runs his own innocence clinic, and  Darcy Delaproser of Ireland, who works on behalf of adolescents, are chief supporters.
Davontae's family and supporters have attended dozens of trial hearings at all levels up to the Court of Appeals.  They remain wary, because they thought they were on the verge of victory after an appeals court ruled earlier that Wayne County Circuit Court Judge Brian Williams had "abused his discretion" and remanded the case back to him. Prosecutor Worthy, however, appealed that decision to the Michigan Supreme Court and it was overturned.
A 24-page detailed confession from Smothers, who has previously signed multiple affidavits confessing to the murders, as well as admitting his and his accomplice Ernest Davis' sole involvement in interviews with media including The New Yorker and the AP,  is attached to the innocence clinics' motion.
"I cannot emphasize strongly enough that Davontae Sanford was not involved in the September 17, 2007 murders at Runyon Street in any way," Smothers says in the current affidavit, dated March 6, 2015. It  gives complete, accurate details of the crime, Sanford's lawyers said.
"Before my arrest by the Detroit Police Department in April of 2008, I had never met, spoken with, or even heard of Davontae Sanford or anyone connected to him. Davontae Sanford is being wrongly incarcerated for crimes that I know he did not commit," Smothers writes.
Smothers told an AP reporter in a 2012 jailhouse interview, "I understand what prison life is like; it's miserable. To be here and be innocent – I don't know what it's like. He's a kid, and I hate for him to do the kind of time they're giving him."
In contrast, said the innocence clinic attorneys, Sanford's confession was riddled with errors, including naming several friends as accomplices, who were never charged, naming weapons there were not used in the killings, and giving differing, conflicting versions of the crime. The New Yorker published a video of his "confession" in which he is clearly being led on by the detective, at http://www.newyorker.com/news/news-desk/the-hit-man-or-the-kid. The New Yorker also ran an article describing Smothers' life at http://www.newyorker.com/magazine/2012/10/15/the-hit-mans-tale.
Sanford, in his pajamas, just happened on the scene of the crime near his home, attracted by police lights and sirens. He told police at the scene that his uncle was a Detroit cop. He was later taken in and interrogated without the presence of his mother or an attorney, but still denied any involvement.
His new attorneys said Sanford did not plead guilty to the murders until the middle of a bench trial before Wayne County Circuit Court Judge Brian Sullivan, on March 18, 2008, after it became apparent that his defense attorney, Robert Slameka, had done absolutely nothing to defend him.
Slameka never filed a motion to throw out a  confession that was clearly elicited under duress, and promises that he would be allowed to go home, from an extremely vulnerable child. He did not even cross-examine the officer who took the confession. He later claimed, "The kid wouldn't cooperate."
But Moran said Wayne County Prosecutor Kym Worthy has not yet withdrawn the charges in Davontae's case, and has refused to discuss the matter with them.
"What about the other people that lost someone?" Sanford-Tilmon asked. "They don't have justice either. We're not the only ones hurting; they're also hurting because the right person that did the crimes is not in jail for those crimes. We're not only out here for my son Davontae to get justice, we're out here so that the other families get justice too."
On the night of Sept. 17, 2007, four people watching a football game in a home at 19741 Runyon St. on Detroit's east side lost their lives: Michael Robinson, Sr. 33, D'Angelo McNoriell (early 20s), Brian Dixon (early 20s), and Nicole Chapman, 25. Valerie Glover, 30, was critically wounded but survived as she hid under the bed of Michael Robinson, Jr. 7, who remained physically unharmed.
The senior Robinson, who was known to sell only marijuana from his house, was the actual target; the others were visitors.
Smothers first confessed to the Runyon Street murders on April 19, 2008, as part of his confession to a total of 12 murders, including that of Rose Cobb, wife of Detroit police officer David Cobb. Smothers said he was hired to commit the Runyon Street murders by Leroy Payne, who operated a drug ring along with his boss Delano Taylor, now deceased.
Smothers says he discovered during his confessions that another man had just been convicted of the Runyon Street murders.
Fifteen days previously, on April 4, 2008, Wayne County Circuit Court Judge Brian Sullivan sentenced Sanford to four concurrent terms of 37 to 90 years, with two years on a gun charge, according to the motion filed by the innocence clinic lawyers April 15. Sanford was then 15.
"I . . . talked with Sgt. Michael Russell in detail about how I committed the Runyon murders when he took me to the bathroom during one of my interrogations," Smothers says. "He told me that they had already caught the guy responsible for the murders. I told him they must have the wrong guy then because I had committed the murders, and I knew that Nemo [Ernest Davis], my accomplice, had not been arrested. I also told Sgt. Russell several details about the murder[s] including the neighbor who had shot at me."
He says no Detroit police officer ever followed up with questions about Runyon Street, although Sgt. Gerald Williams told the court during a preliminary examination in front of Judge Craig Strong that Smothers had confessed to the Runyon Street murders.
"An initial plea offer, made sometime before trial was scheduled to begin, was a 50-to-100 year sentence if I agreed not to testify in Davontae Sanford's legal proceedings about my confession to the Runyon Street murders," Smothers says. "I declined this offer because is seemed ludicrous to me that the state would actually go this far to make sure Davontae Sanford remained in prison for crimes I committed and confessed to."
Smothers says he "repeatedly and consistently confessed to the Runyon Street murders for seven years," to Ira Todd of the Detroit Police Department, Kentucky detectives who were tracking James Davis, the brother of his accomplice Ernest Davis, Michigan State police detectives, his attorney Gabi Silver and defense investigator Linda Borus, in addition to the officers present April 19, 2008.
He says he at first did not agree to take the stand himself because he feared for the safety of his wife and children if he was portrayed as a "snitch."
But, he goes on, "I am now willing to testify in court that I committed the Runyon murders with Nemo . . . I am frustrated that repeatedly telling the truth about these crimes for nearly seven years, Davontae Sanford is still wrongfully incarcerated for crimes he did not commit."
He says it is absurd that he would involve a "kid" in his hits.
"I planned them very carefully and in great detail because I knew that a loose cannon or inexperienced person could be the difference between life and death."
The motion and affidavit show that they are filed in the courtroom of Wayne County Circuit Court Judge Lawrence Talon. It is Case. No. 07-015-018-01-FC. Judge Sullivan earlier denied Sanford's motion to withdraw his guilty plea as filed by the State Appellate Defenders' Office. Moran said, however, that an appellate decision on the case indicated it should have been filed as a Motion for Relief from Judgment, which the law clinics have done.
He said they now await the setting of a date for the hearing.
Assistant Wayne County Prosecutor Maria Miller said in a statement on behalf of Prosecutor Kym Worthy: "We are aware that a new brief will be filed in the case. At the appropriate time, we will file a response and argue our legal position in court." However, such proceedings can further prolong Davontae's unjust imprisonment. All Worthy has to do is withdraw the charges.
The day after the press conference, even the Detroit News' notoriously conservative editor Nolan Finley said it is time for Davontae to go home. See http://www.detroitnews.com/story/opinion/columnists/nolan-finley/2015/04/17/ednote-free-davontae-sanford/25892249/
Read Smothers affidavit by clicking on Smothers aff 3 6 13.compressed;
Read motion at DSVS motion pt1.compressed and DSVS motion pt2.compressed.
Also sign petition to eliminate criminal immunity for prosecutors:
https://www.change.org/p/president-of-the-united-states-u-s-senate-u-s-house-of-representatives-eliminate-immunity-for-all-prosecutors-who-are-guilty-of-any-type-of-official-misconduct-whether-malicious-or-negligent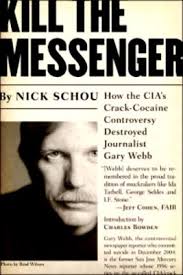 (VOD is working to track the connections of dealers Leroy Payne and Delano Taylor to higher level drug traffickers and/or government  or instigators. Reporter Gary Webb clearly laid out the origins of the crack cocaine epidemic in the Nicaraguan Contra-CIA "guns for drugs" dealings of the 1980's in his book, The Dark Alliance. Since then, a Mexican drug lord being tried by the federal government in Chicago has outlined in detail how the CIA allowed him to traffic crack cocaine in the U.S., and banks have been charged with drug money-laundering. Gary Webb said in his book, "Dark Alliance does not propound a conspiracy theory; there is nothing theoretical about history. In this case, it is undeniable that a wildly successful conspiracy to import cocaine existed for many years, and that innumerable American citizens–most of them poor and Black–paid an enormous price as a result. This book was written for them, so that they may know upon what altars their communities were sacrificed.")
Below is Aaron Neville singing "I Shall Be Released" by Bob Dylan.
Related stories:
http://voiceofdetroit.net/2013/12/23/mother-of-davontae-sanford-supporters-decry-pros-worthys-continued-persecution-of-her-son/
http://voiceofdetroit.net/2013/10/22/families-demand-no-police-state-under-detroit-chief-craig-top-cops/
http://voiceofdetroit.net/2013/09/27/victory-for-davontae-sanford-in-appeal-of-conviction-at-age-14-for-four-murders/
http://voiceofdetroit.net/2013/08/10/davontae-sanfords-family-hopeful-after-appeals-court-hearing/
http://voiceofdetroit.net/2013/08/04/free-davontae-sanford-appeals-court-hearing-tues-aug-6-2013-10-a-m/
http://voiceofdetroit.net/2012/04/28/free-davontae-and-charles-justice-for-aiyana-and-trayvon/
http://voiceofdetroit.net/2012/04/24/sanfordjones-rally-receives-broad-coverage-hit-man-signs-affidavit-to-free-davontae/
http://voiceofdetroit.net/2012/04/24/stop-the-war-on-our-youth-davontae-aiyana-and-dad-trayvon-kenny-snodgrass-production/
http://voiceofdetroit.net/2012/03/25/davontae-innocent-being-tortured-in-prison-judge-refuses-to-allow-real-killers-confession/
http://voiceofdetroit.net/2012/02/07/ap-newsbreak-detroit-hit-man-says-davontae-sanford-is-innocent-will-testify/
http://voiceofdetroit.net/2011/08/02/witness-detroit-hit-man-vincent-smothers-said-convicted-teen-davontae-sanford-had-no-role-in-slayings/
http://voiceofdetroit.net/2011/07/19/davontae-sanford%e2%80%99s-innocence-v-detroit-police-and-prosecutors%e2%80%99-reputations/
http://voiceofdetroit.net/2011/05/02/free-davontae-sanford-frank-murphy-court-tues-may-10-9-a-m-to-12-noon/
http://voiceofdetroit.net/2011/01/15/free-davontae-sanford/