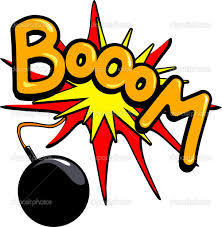 Wells Fargo: "no role in initiating the complaint"
Preliminary exams held in violation of Michigan Court Rule
Investigator Jones lied in request for warrant
Sentencing set for Jan. 13 at 9 a.m. in front of Judge Michael Hathaway
By Diane Bukowski
Jan.11, 2016
DETROIT – Wells Fargo Bank had no role in initiating a criminal prosecution against community anti-foreclosure advocates Clifford and Mary Stafford, according to an official statement provided to VOD.
But Wayne County Deed Fraud Task Force Investigator Mary Williams-Jones and Assistant Prosecutor Jennifer Douglas listed them as the  COMPLAINANT in a case involving a 2007 predatory mortgage loan from Wells Fargo Bank for a Belleville, Michigan property at 13236 Nautica.
The couple faces sentencing Wed. Jan. 13 at 9 a.m. in front of Wayne County Circuit Court Judge Michael Hathaway, with Mrs. Stafford subject to 15 years in prison. A jury convicted her of "False Pretenses over $20,000" a felony, and "Obstruction of Justice," a misdemeanor, while her husband was convicted only of the second charge.
"We foreclosed on the property and conveyed it to Fannie Mae in 2011, which ended our involvement in the matter," Wells Fargo Bank representative James Hines told VOD in an official statement emailed Jan. 5. "While we complied with a subpoena related to the recent criminal prosecution, we have no additional information about that case and had no role in initiating the complaint."
Hines is the Assistant Vice President, Consumer Lending Communications, for Wells Fargo at its Wacker Drive, Chicago address.
The Staffords' attorneys Patrick McQueeney and Steve Lockhart told them last week that the prosecution, which is working with the Wayne County Sheriff's "Deed Fraud Task Force," offered to recommend probation if they pled guilty and paid a total of $96,000 in restitution.
"Is this a racket for the Deed Fraud Unit?"
"It's odd that the deed fraud unit would seek restitution when Wells Fargo said they sought none," Clifford Stafford's previous attorney F. Anthony Lubkin noted.  "Is this a racket for the deed fraud unit to force money from defendants uninvolved in document irregularities?"
Wayne County has a huge budget deficit, due to bank debts incurred for extensive cost overruns in the doomed county jail project, and from the exorbitant costs of purchasing the Guardian Building to replace the County's historic headquarters on Randolph.
Citing the deficit, Michigan Governor Rick Snyder has put the County under state oversight using Public Act 436, the "dictator's act." Under a "consent agreement," the state granted Wayne County Executive Warren Evans the powers of an emergency manager.
Neither Wayne County, nor the city of Detroit, nor the State of Michigan has ever sought restitution from Wells Fargo and other global banks for the tidal wave of foreclosures based on predatory lending which devastated neighborhoods throughout Detroit and other cities, and led to the 2008 global economic collapse.
Instead, the County has sought to patch up the deficit with the most massive tax foreclosures in history.
And the County's Deed Fraud Task Force sent plainclothes sheriffs to the Staffords' modest home on Detroit's northwest side to arrest Clifford Stafford Jan. 19, 2015.
Stafford said they showed him no warrant and did not tell him what the charges were. He was brought before Judge Linda Mack, who he said ordered him not to contact Wells Fargo.
Sheriffs returned to their home June 17, 2015 to arrest his wife, but he would not admit them. Mrs. Stafford turned herself in the next day with her attorney.
In a recommendation for a warrant dated Oct. 9, 2013, Investigator Mary Williams-Jones, of the Deed Fraud unit, listed Wells Fargo in Denver, CO, as the COMPLAINANT.
Wayne County Assistant Prosecutor Jennifer Douglas signed a Felony Information dated 9/27/2013 related to both Staffords and a third party, Trenise Wyldon, over Wayne County Prosecutor Kym Worthy's printed name, listing Wells Fargo as the Complainant/Victim. 
Prosecution, Judge Giles violated Michigan Court Rule in Staffords' exams 
Michigan Court Rule 6.112 (B) says "Unless the defendant is a fugitive from justice, the prosecutor may not file an information until the defendant has had or waives a preliminary examination."
Although the information was filed 9/27/2013, Judge Giles held Clifford Stafford's preliminary exam from Feb. 6 through Feb. 10, 2015, while he held Mary Stafford's from July 1 to July 27, 2015.
Shouldn't Giles have peremptorily dismissed the case?
"In March 2015, I filed a motion to quash bindover citing lack of evidence," Attorney Lubkin said in part. "Judge Hathaway agreed and ordered REMAND [to Judge Giles] on April 30, insisting we needed more evidence, that what had been presented at preliminary exam in February had been inadequate, that we needed to hear from Trenise Wyldon (the ultimate wrongdoer who had been convicted of fraud in the loan application on this property, then mysteriously released in plea deal), and that without this, evidence was lacking."
But the lower court defied Judge Hathaway's order and produced no new evidence. Judge Hathaway gave the prosecutor until June 4 to provide a supplemental preliminary exam and/or new evidence and then extended that time for 90 days."
After the 90 days, Lubkin said, he filed an "extensive new updated motion to quash." He reported that Hathaway said again on Sept. 2 that he was inclined to dismiss the charges, but then inexplicably changed his mind Sept. 8 and denied the motion, setting a trial date.
Hathaway most recently gained fame (or notoriety according to one's point of view), for snatching the trial of anti-water shutoff protesters "The Homrich 9" from the 36th District courtroom of Judge Ruth Ann Garrett before the jury could reach what was likely to be a "not guilty" verdict, at the request of Detroit Mayor Mike Duggan's representatives, Corporation Counsel Melvin "Butch" Hollowell and his top assistant Doug Baker. They conducted an ex parte conference in front of the judge without the knowledge of attorneys for the defendants, who included Marian Kramer of Michigan Welfare Rights, and Rev. Bill Wylie Kellerman.
Judge Hathaway asked expert witness if he thought Staffords were guilty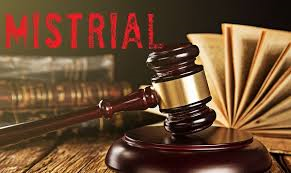 Expert defense witness Richard Woonton, who testified to massive irregularities in the Wells Fargo transaction, told VOD of an incident that if exposed, likely would have caused a mistrial. He said Judge Hathaway met privately with him and Clifford Stafford's attorney McQueeney during the trial.
"He asked me whether I believed the Staffords were guilty," Woonton said. "I was shocked. I did not even know the Staffords before this trial."
Woonton said he told Judge Hathaway that he believed the Staffords were not guilty of at least of the "false pretenses" felony based on his review of the Wells Fargo file. The Wells Fargo mortgage of $395,000 was negotiated by the short-lived Reliant Title, owned by Kevin and Valerie Kauth, on behalf of Trenise Wyldon, who was charged with "filing a false claim for credit," as a co-defendant of the Staffords. Her charges were later dismissed.
Woonton said that Hathaway then raised the issue of "aiding and abetting." In his jury instructions, Hathaway later told the jury they could find the Staffords guilty if they believed they had "aided and abetted" other unnamed parties in a criminal action.
The trial included extensive testimony about likely criminal actions by Wells Fargo, including the predatory $395,000 "liar's loan" granted to Wyldon Dec. 5, 2007, based in part on her false statement that she made $10,000 a month working for Private Consumer Consulting Services, LLC, with no back-up documentation. PCCS, whose resident agent is Clifford Stafford, did not even exist as a corporation until Feb. 15, 2008, according to documents on file with the State of Michigan Department of Labor and Economic Growth (DLEG).
Such "liar's loans," a/k/a "stated income loans," were common during the mortgage lending frenzy that led to the economic collapse of 2008.
Tim Lockwood, Wells Fargo's Financial Fraud Manager, testified during the trial under subpoena that the bank relies on the title company, in this case Reliant Title, owned by Kevin Kauth, to verify the true owner of the property and prepare the documents and other statements needed for the loans.
He said that Wells Fargo had no copy in its file of the Warranty Deed from PCCS to Trenise Wyldon. However, according to the  Wayne County Register of Deeds mortgage listing for the Nautica address, Wells Fargo Bank granted a mortgage of $375,250  to Emmett and Trenise Wyldon on 12/5/07, and recorded it 3/10/2008. Wells Fargo Bank, located at 1000 Blue Gentian Rd. in Eagan, MN, is  listed as the returnee for documents related to the mortgage. Those should have included the alleged Warranty Deed signing the property over from PCCS to Trenise Wyldon.
(See https://www.waynecountylandrecords.com/recorder/eagleweb/viewDoc.jsp?node=DOCCL-32595599).
NO ORIGINAL COPY OF THE ALLEGED DEED HAS EVER BEEN PRODUCED BY ANY PARTIES IN THIS CASE.
Investigator Jones' request for warrant contradicts her written interviews with parties
In addition to both Wyldons and the Kauths, other parties involved in the deal and possibly guilty of crimes were never called either by the prosecution or defense to testify at trial.
They included Glen Boggess, president of NOVA 2000,  which acted as the broker in the Nautica deal, and its DBA Loan Origination Concepts, and Wyldon's husband at the time, Emmett Wyldon.
Jones wrote in her warrant request, "On December 5, 2007, the Stafford's through their Company Private Consumer Consulting Services purchased 13236 Nautica Dr, Belleville, from Donnie & Joann Carlton for $312,000.00. Title Partners was utilized for the sell (sic)."
However, Jones' written interview with JoAnn Carlton included the following:
"Q) Who did you sell the property at 13236 Nautica Drive, Belleville MI to?

A) My paperwork from the sell (another sic) shows it was sold to Private Consumer Consulting Co. But the paperwork was sent to us by NOVA 2000, Inc. in Jan. 2007. The papers state "Loan Origination Contract to buy."
Carlton told Jones that she had never heard of the other parties in the case, including the Staffords. She said she did remember the name "Mary Ann Stafford" appearing on "one of the documents in the deal," a water escrow agreement. Stafford's signature does not appear on the first of two copies of that agreement. Mrs. Stafford has repeatedly contended her name was forged on documents, including a Dec. 5, 2007 "Warranty Deed" turning the home over to Trenise Wyldon, used to obtain the Wells Fargo mortgage.
Valerie Kauth, wife of Kevin Kauth of Reliant Title, who appears as notary on that deed, testified during the preliminary exam that was not her signature, that she allowed another woman to use her notary stamp and sign her name. Differences in Kauth's signatures on various discovery documents are readily apparent.
Assistant Prosecutor Jennifer Douglas repeatedly used a copy of that deed against Mary Ann Stafford, but never requested a handwriting analysis of Kauth's signature as she did of Mrs. Staffords' signature.
Why did Giles not direct prosecution of Valerie Kauth for notary fraud, in the illegal use of her notary stamp and forgery of her signature?
Carlton faxed other documents to Jones including a "Contract to Purchase" the Nautica home through Jack Christenson Realtors, signed by Avis Washington as purchaser for NOVA2000, and dated Sept. 18, 2007. Washington testified at the trial that she worked for Glen Boggess, President of  NOVA2000, the broker, its DBA Loan Origination Concepts, and Reliant Title Agency at the same time. Joint employment by a broker and a title agency on the same deal is illegal.
Why did neither Judge Giles nor Judge Hathaway order her prosecution?
In his written statement to Jones, Boggess said NOVA2000 had no physical address. He said he had "no real relationship" with the Staffords "other than working with one of my loan officers on their project's possibilities." He said regarding PCCS, "Went to a meeting once with Avis for Cliff. He spoke of helping people remain (keep) their homes."
He said he did not actually see Mary Stafford sign the Warranty Deed handing over the Nautica home from PCCS to Trenise Wyldon.
Emmett Wyldon, Trenise Wyldon's husband at the time, gave Jones a written statement listing his address as 13236 Nautica, Belleville, MI. He is also listed along with Trenise Wyldon as a party in a $375, 250 mortgage with Grantee Wells Fargo for that address, and in later foreclosures, redemptions, and a final Sheriff's Deed on the property.
He told Jones he "hardly knew" PCCS, that his wife "might have been employed" by them, but that "I don't know" how much money she made. Regarding the closing for the alleged transfer of the property to his wife, he said "I think I was there." He said Mary Stafford signed documents in front of him, but did not say which documents. He also said he did not know where his wife got a down payment for the property.
"I don't know, we never had $23,140 in our bank account," he told Jones. Other testimony at the trial indicated that Reliant Title illegally gave a check for the down payment to Trenise Wyldon.
Why did Judge Hathaway not order the prosecution of both Kevin and Valerie Kauth for this criminal act?
Defendants filing pre-sentencing motions
The Staffords plan to file motions prior to their sentencing Jan. 13, including one for a "Ginther hearing" on ineffective assistance of counsel, and a motion for a new trial (judgment notwithstanding the verdict) due to insufficient evidence against them.
Earlier, they sent letters to their defense attorneys Patrick McQueeney and Steve Lockhart requesting that postconviction motions be filed.
Michigan Court Rule 6.005 (H)(4) says, "Unless an appellate lawyer has been appointed or retained, or if retained trial counsel withdraws, the trial lawyer who represents the defendant is responsible for filing postconviction motions the lawyer deems appropriate, including motions for new trial, for a directed verdict of acquittal, to withdraw plea, or for resentencing.
Letters sent by the Staffords can be read at
http://voiceofdetroit.net/wp-content/uploads/LETTER-FROM-MARY-ANN-STAFFORD-TO-ATTY-STEVE-LOCKHART.pdf   and
http://voiceofdetroit.net/wp-content/uploads/LETTER-FROM-CLIFFORD-STAFFORD-TO-ATTY-PATRICK-MCQUEENEY-1.pdf
However, both defense attorneys refused to file any postconviction motions whatsoever, instead  proferring the prosecution's plea deal for probation and fines of $48,000 each.
Attorney Lockhart previously served as a 36th District Court magistrate for 10 years, but was fired in 2013.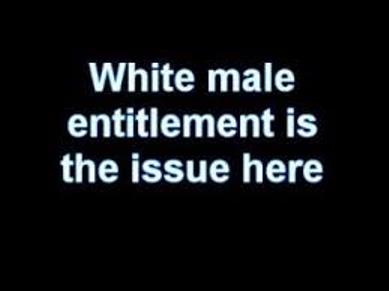 Fox 2 News reported, "Sources tell Fox 2 a woman appeared in his courtroom Friday who owed nearly $4,000 in fines. Lockhart ordered she be held in Wayne County Jail on a $2,000 bond. Her attorney told Lockhart she was three months pregnant, was having problems with the pregnancy and didn't have a job so she couldn't make bond. Lockhart's response implied she and her baby would then die in jail."
Mrs. Stafford told VOD that Lockhart, who was appointed to defend her by his former fellow judge at 36th District, Ronald Giles, told her from the beginning he believed she was guilty. He said she should admit that she was just doing what her husband told her to do, and asked what she did with the $312,500 mortgage originally used to purchase the property.
Expert witness Woonton testified at the trial  that the Wells Fargo mortgage on the Nautica paid off that Bank of America mortgage, which had also been written to Trenise Wyldon, not Stafford.
Related stories:
http://voiceofdetroit.net/2015/12/19/whos-guilty-of-detroit-mortgage-fraud-not-wells-fargo-but-community-advocates-says-county/
http://voiceofdetroit.net/2015/12/02/judge-michael-hathaway-seizes-water-protest-verdict-from-black-detroit-jury-halts-trial/
http://www.deadlinedetroit.com/articles/7635/intemperate_words_to_pregnant_defendant_cost_detroit_magistrate_his_job#.VpU6ts9IjIU