"I've been reading news reports as well viewing them on national TV, about the deplorable conditions in DPS. Please know that the 1.5 Billion [bond] I campaigned for was never intended to knock down old schools but rather to renovate and repair. Very few new buildings were needed at the time for a growing population. I would have fought against that unholy effort. By doing so the powers that be helped the politicians and blood sucking vendors line their pockets with gold disguised as political contributions. If the schools had been renovated and repaired as well as they should have been the present conditions would not exist."—Dr. David Snead, former DPS Superintendent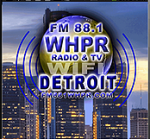 ********************************************************** Agnes Hitchcock, Marie Thornton, Diane Bukowski to appear on WHPR 33 Black History Month show Sat. Feb. 27 at 10:30 a.m. to discuss 22-year dismantling of the Detroit Public Schools by white power structure.
***********************************************************
By Diane Bukowski
February 26, 2016
DETROIT – Long-time Detroit Public Schools activists Agnes Hitchcock and Marie Thornton say a 22-year long process of dismantling the Detroit Public Schools (DPS) system, and the resulting denial of quality, accessible education to Detroit's majority-Black schoolchildren, began with the passage of a $1.5 billion school bond by grass roots voters in 1994.
"They decided Black people shouldn't have that bond money," Thornton, a former Detroit Board of Education member elected in 2005, said, referring to the 1999 state takeover of DPS under the administrations of Gov. John Engler and Detroit Mayor Dennis Archer.
Madison Madison International, a Black general contractor, was replaced with white-owned contractors to profit from the $1.5 billion bond, and tens of thousands of mainly Black, Detroit-resident DPS workers were laid off as private contracts were doled out.
Over the next 17 years, a succession of state-appointed CEO's and Emergency Managers including Kenneth Burnley, Robert Bobb, Roy Roberts and Jack Martin closed hundreds of venerable DPS schools and drove the district deeper and deeper into debt at the urging of Michigan Governors Engler, Jennifer Granholm, and Rick Snyder, as well as Wall Street banks slavering for profit from bond money.
"Now they are trying to erase any sign of the history of a Black DPS," Thornton continued. "Seven years after the bond passed, they began closing nearly all our schools, selling them off to become charter schools and churches. Now we have 47,000 children in DPS, down from 186,000 in 1999."
Hitchcock said, "All of this was part of a plot to take over City of Detroit from its Black majority, its schools, its world-class water infrastructure and international waterways, Belle Isle, the DIA, and its homes. Detroit used to be the Black home ownership capital of the country."
Ironically, their comments come as former Mayor Dave Bing is being excoriated for belatedly denouncing the removal of Black people from Detroit, and predicting that Detroit is on the brink of becoming another Ferguson or Chicago. (Better late than never, Mr. Bing.)
Hitchcock, founder of "Call 'em Out," became famous world-wide in 2006, for throwing what became known as "the grapes of wrath" at newly-elected school board members who had just voted to close the first 50 DPS schools of hundreds more to come. Board Member Thornton was the lone dissenting vote on the closures, in keeping with her practice of voting her conscience no matter what abuse was heaped upon her by opponents.
Hitchcock noted that Detroit residents are still paying off the system's bond debt, including a succession of other huge bonds and loans devoted not to growing DPS, but to demolish it as Hurricane Katrina demolished public schools in majority-Black New Orleans.
Detroit, the nation's largest Black-majority city, thus became the first major city to face total war against its public school system. Ironically, kidnapped Africans who won their freedom after the Civil War were largely responsible for starting the public school system  in the U.S., having been lynched and tortured for learning to read and educate themselves.
"Where is our money, our $1.5 billion?" Hitchcock asked. "The back of my property tax bill includes millages largely for funding education." She listed them as follows:
5 ml for state education,
 3.6 ml for school operations,
18.0 ml for school bond debt,
13.0 ml for a 'school judgment,'
0.9 ml for Wayne County RESA [a regional school district],
3.67 mills for RESA special ed,
3.24 ml for Wayne County Community College,
3.6 ml for the libraries.
"Then we have 19.9 ml for City of Detroit operations, 2.9 ml for the city garbage tax, 7.9 ml for city debt service, .9 ml for the Wayne County Jail, .24590 ml for Wayne County parks, 2.1 ml for the Detroit Wayne County Community Mental Health Authority, 1.0 ml for the Wayne County zoo, and .20 ml for the Wayne County Detroit Institute of Arts," Hitchcock concluded.
Detroit co-czar Mike Illitch is grabbing a large portion of that millage money, building his new tax-free Red Wings hockey development at a cost of $881 million, 61 percent publicly funded by school, library, city, county and state taxes.
Meanwhile, Wall Street banks have grown fat off the profits from bonds and loans to DPS. From July 2015 through June 2016 alone, they are slated to take 75 percent of the district's for-pupil state funding in debt set-asides, a total of $215,414,000 out of $285,366,000 in state aid.
A condition of a record $210 million loan with a 50 percent finance charge, taken out by DPS CEO Kenneth Burnley under Gov. Jennifer Granholm in 2004, was that DPS report to the New York Bank Mellon on a monthly basis that it had set aside enough funds out of state per-pupil aid to Detroit to cover debt payments. It has done so ever since.
Appropriately, New York Bank was founded by slave-owner Alexander Hamilton.Go to the new DPS website at http://detroit.k12.mi.us/data/finance/ to view the recent history of such letters.
Don't forget: tune in to WHPR TV 33 on Comcast 20,  radio at FM 88.1, online at http://www.tv33whpr.com/ to hear Black History Month show in DPS with Agnes Hitchcock, Marie Thornton, and Diane Bukowski
VIDEO ABOVE: PROTEST AGAINST DPS CONDITIONS JAN. 27, 2016
Related stories:
http://voiceofdetroit.net/2010/09/13/bank-of-new-york-mellon-controls-dps/
http://voiceofdetroit.net/2010/11/26/bail-out-the-schools-not-the-banks-2/
http://voiceofdetroit.net/2010/10/22/banks-bobb-school-board-collude-against-detroits-schoolchildren/
http://voiceofdetroit.net/2010/09/13/dps-caught-in-devils-triangle/
http://voiceofdetroit.net/2010/09/29/bings-detroit-the-next-new-orleans/
http://voiceofdetroit.net/2014/03/22/mich-reps-olumba-santana-help-pass-pro-eaa-bill-seats-from-detroit-courts-removed/
http://voiceofdetroit.net/2013/09/02/save-our-schools-save-detroits-oakman-and-school-of-the-arts/
http://voiceofdetroit.net/2013/08/26/detroit-joins-natl-coalition-to-call-for-moratorium-on-school-closings-rally-wed-aug-28-3-pm-dps-hq-fisher-bldg/
http://voiceofdetroit.net/2013/08/20/detroit-schools-set-to-pay-hefty-rates-on-92-million-bond-due-to-city-bankruptcy-filing/
http://voiceofdetroit.net/2013/07/07/july-4-protest-demands-independence-for-detroit-other-cities-and-schools-eviction-of-kevyn-orr/
http://voiceofdetroit.net/2013/04/04/occupy-the-u-s-dept-of-education-april-4-7-vs-school-closings-detroit-leaders-to-speak/
http://voiceofdetroit.net/2013/01/23/detroit-students-journey-4-justice-to-washington-d-c-jan-28-29-2013/
http://voiceofdetroit.net/2012/09/04/dps-advocates-tell-obama-stop-destruction-of-public-education/
http://voiceofdetroit.net/2012/09/04/stopping-the-neoliberal-blueprint-for-detroit-schools/
http://voiceofdetroit.net/2012/08/18/de-vu-in-highland-park-outsourcing-public-schools/
http://voiceofdetroit.net/2012/08/11/dps-board-restores-eaa-schools-to-district-as-pa-4-is-suspended/
http://voiceofdetroit.net/2012/08/10/public-schools-are-the-next-big-thing-for-private-equity-and-venture-capital/
http://voiceofdetroit.net/2012/07/29/detroit-teachers-protest-imposed-contract-no-solution-in-sight/
http://voiceofdetroit.net/2012/07/29/chicago-teachers-win-relief-in-longer-day-battle-but-war-not-over/
http://voiceofdetroit.net/2012/05/02/detroit-students-walkout-against-school-closures-and-deteriorating-conditions-later-hold-freedom-school/
http://voiceofdetroit.net/2011/11/28/stop-the-attacks-on-city-county-detroit-public-school-workers/
http://voiceofdetroit.net/2011/06/11/rally-to-save-catherine-ferguson-academy-and-all-dps-schools-thurs-june-16/
http://voiceofdetroit.net/2011/06/10/united-states-good-bye-public-education/
http://voiceofdetroit.net/2011/06/03/petition-for-a-public-hearing-on-the-future-of-catherine-ferguson-academy-cfa/
http://voiceofdetroit.net/2011/05/26/charter-school-bidders-perform-worse-than-dps-schools/
http://voiceofdetroit.net/2011/05/26/whose-schools-our-schools/
http://voiceofdetroit.net/2011/05/07/7095/ (No to Roy Roberts, Charters, Keep All DPS Schools Open)
http://voiceofdetroit.net/2011/04/16/dps-dismantled-and-detroit-held-captive-coalition-files-suit-vs-bobb/
http://voiceofdetroit.net/2011/03/21/bobbadams-plan-for-charter-schools-dps-loses-121-6-million-in-state-aid-in-2012-private-cos-profit/
http://voiceofdetroit.net/2011/03/19/dps-katrina-state-deficit-plan-charter-schools/
http://voiceofdetroit.net/2011/03/02/dfts-johnson-tries-to-expel-members-who-want-to-fight-attacks-on-public-education/
http://voiceofdetroit.net/2011/02/18/wisconsin-public-workers-students-legislators-shut-state-down-to-stop-union-busting-pension-attacks/
http://voiceofdetroit.net/2011/02/16/wall-street-state-bobb-rob-detroit%e2%80%99s-children/
http://voiceofdetroit.net/2011/02/01/nyc-school-closings-war-on-ny-public-sector-workers-unions-and-the-poor/
http://voiceofdetroit.net/2010/11/26/bail-out-the-schools-not-the-banks-2/
http://voiceofdetroit.net/2010/09/29/bings-detroit-the-next-new-orleans/
http://voiceofdetroit.net/2013/01/04/the-black-and-white-of-education-in-chicago/
http://voiceofdetroit.net/2012/11/15/roy-roberts-and-all-pa4-ems-must-go-say-protesters/
http://voiceofdetroit.net/2012/09/02/new-munger-school-contaminated-soil-standing-water-west-nile-virus/
http://voiceofdetroit.net/2012/08/02/reverend-doctor-state-rep-jimmy-womack-is-a-liar/
http://voiceofdetroit.net/2011/07/05/victory-bamn-wins-prop-2-affirmative-action-appeal/
http://voiceofdetroit.net/2011/07/03/blair-evans-juvenile-prison-school-boss-no-bid-contractor-2/
http://voiceofdetroit.net/2011/06/21/bing-ricktator-gate/
http://voiceofdetroit.net/2011/05/02/all-dps-teachers-laid-off-bobb-says-he-will-abrogate-dft-contract-under-pa-4-national-attacks-on-teachers/
http://voiceofdetroit.net/2011/04/19/6582/ Young mother describes occupation of Catherine Ferguson Academy
http://voiceofdetroit.net/2011/04/13/adams-presents-%e2%80%98joint%e2%80%99-boardem-charter-plan-to-city-council/
http://voiceofdetroit.net/2011/03/13/southeastern-high-choir-wins-victory/
http://voiceofdetroit.net/2011/02/08/dps-unions-community-take-battle-against-bobb-sodexo-to-big-media/
http://voiceofdetroit.net/2011/01/19/victory-for-dps-bus-attendants-students-parents/
http://voiceofdetroit.net/2010/12/14/gm-joins-push-for-privatization-of-dps/
http://voiceofdetroit.net/2010/12/10/bobb-has-made-special-needsdisabled-children-and-adults-invisible/
http://voiceofdetroit.net/2010/12/08/court-declares-bobbs-take-over-of-dps-illegal/
http://www.finalcall.com/artman/publish/National_News_2/article_6925.shtml
http://voiceofdetroit.net/2013/09/09/illitch-plans-881-million-red-wings-stadium-project-with-public-funds-despite-detroit-bankruptcy-filing/  
#SaveOurSchools, #SaveOurDetroitChildren, #StandUpNow, #MoneyforSchoolsnotforBanks, #BaxtersBeatBacktheBulliesBrigade,  #StandUpNow, #Blacklivesmatter, #BlacklivesmatterDetroit, #DetroitPublicSchools, #SaveDetroit, #StoptheWaronBlackAmerica