Dearborn cop shot the unarmed Matthews nine times after boxing him in a Detroit backyard 3 blocks from his home 
"Two, perhaps three of the gunshots . . .were at such close range to the right chest of  . .  .Kevin Matthews that stippling is detected on the autopsy report . . .the gun barrel . . .was resting upon or in immediate proximity of the right chest of the body . . .such that burn evidence exists on the body." — Lawsuit
No charges brought by Wayne Co. Prosecutor Kym Worthy in Matthews' case, or that of Janet Wilson, to date.
By Diane Bukowski
Oct. 29, 2016
DETROIT — Despite the unspeakable brutality a white Dearborn cop used to execute Kevin Matthews with nine gunshots in a Detroit backyard Dec. 23, 2015, described in an autopsy report and lawsuit released Oct. 23, Wayne County Prosecutor Kym Worthy has yet to act on a warrant request from the Detroit Police Department issued in May.
"A charging decision has not been made on the Kevin Matthews case, or the Janet Wilson case at this point," Worthy's communications chief Maria Miller told VOD. "Although there is not an exact date, I expect that our review of the cases should be winding up over the coming weeks."
Janet Wilson, another unarmed Black Detroiter like Matthews, was shot to death at least four times by Dearborn Corporal James Wade III outside the Fairlane Town Center on Jan. 27, 2016, as she sat in her car after leaving the Center. Police claimed she tried to run them down, but photos show they boxed her in. Her family filed a $10 million lawsuit against the Dearborn police in August.
Worthy earlier refused to charge a federal I.C.E. agent and Detroit police who invaded the home of Kevin Kellom and shot his 19-year-old son Terrance Kellom to death eight times, after a similarly long wait. The cops claimed Kellom advanced on them with a hammer, but Worthy admitted at a press conference that the teen's fingerprints were not on the hammer.
His stepmother Yvette Johnson was later stopped without legal cause by Dearborn police officer Cpl. Daniel J. Goebel, as she traveled in a jitney Jan. 21, 2016 from 19401 Hubbard, the address for Henry Ford Medical Center in Fairlane.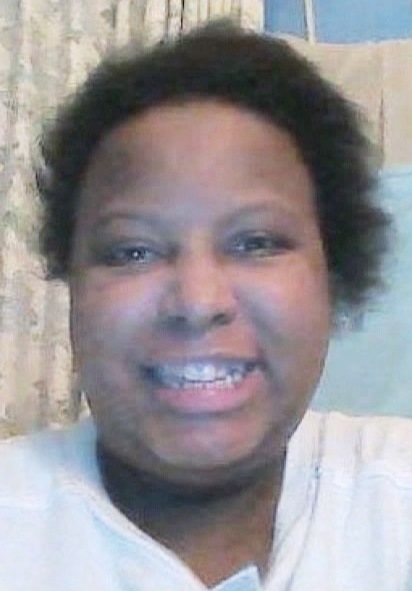 Neither Worthy, the Dearborn police, nor the Matthews family attorney have yet released the name of the cop who gunned down Matthews, although attorney Milton Greenman said the cop's name and history is known to him.
"This is the 10-month anniversary of Kevin's death," his sister Kimberly Matthews told VOD during a press conference at the Book-Cadillac hotel. "We want the officer charged and convicted. My family is still grieving and we are not doing very well."
Earlier, a day after her brother's death, she said, "My brother was very loving, he was my closest sibling," she said. "Every time I saw him he told me he loved me, and he would kiss me. We talked on the phone every day. He was a family-oriented person, the person in our family that made everybody laugh, that made everybody feel special. He is going to be a big loss. He was the star of this family, just the sweetest, loving, caring person. We want justice and we are going to fight this all the way. We are not going to let my brother die in vain."
Matthews' large extended family packed the room where Attorneys Greenman and Eric Proulx, of the Thurswell Law Firm, announced the lawsuit. His mother Valerie Johnson told the gathering, "Kevin meant a lot to me. Without him, I don't know how I can be. I don't care. I'll wait a long time. Just get justice for my son."
Matthews was trying to get back to his mother's house on Sussex, where he lived, three blocks from where he was killed, when he was gunned down. The cop who killed him claimed he was wanted to arrest him on a misdemeanor warrant. Neighbors in the area have said that the cop knew Matthews, knew that he suffered from mental illness, and had a history of stopping and harassing him.
Members of the New Era Detroit organization attended the press conference in force. They marched outside the Dearborn Police Department on Christmas Day last year, as part of a series of angry protests in December and January including mass marches down Michigan Avenue and a call for Detroiters to boycott Dearborn.
On Oct. 23, NED members called on Detroiters "to get up off their couches and rise up" against the ongoing wave of racist police killings here and across the U.S.
The lawsuit says in part, "That in order to effect the arrest of . . .Kevin Matthews, Defendant City of Dearborn Police Officer and Shooter John Doe reverted to the use of excessive force and shot his departmental issued handgun . . . a total of nine times into the chest and torso of . . .Kevin Mathews, and in essence, executing [him] as a result of his failure to stop during the aforesaid foot pursuit."
It adds, "That two, perhaps three of the gunshots . . .were at such close range to the right chest of  . .  .Kevin Matthews that stippling is detected on the autopsy report . . .which identifies that the gun barrel . . .was resting upon or in immediate proximity of the right chest of the body of . . .Kevin Matthews . . .such that burn evidence exists on the body."
It also says that Dearborn and its police department have a history of discriminatory treatment of Blacks.
"Defendant City of Dearborn has repeatedly permitted and condoned actions and activities of its police force and its police officers to undertake unlawful and unequal treatment . . .against African-Americans in and around the City of Dearborn jurisdiction."
It cites a particularly egregious remark by Dearborn Mayor Jack O'Reilly, who claimed the cop who killed Matthews "actually had a relationship with the man that he shot, a positive relationship. He brought him home at times. He had done things. He knew him well."
In a series of probing articles on MLive.com, reporter Gus Burns traced the background of Wilson's killer.
"Dearborn Police Cpl. James Wade III was warned or disciplined for unnecessarily endangering himself or others at least three times leading up to the fatal shooting of a Janet Wilson in January," Burns wrote Oct. 23.
"Three  prior incidents involving Wade — the injury of an alleged drunk man being escorted to jail Dec. 27, 2014; the arrest of four people at Fairlaine Town Center mall April 9, 2015, whom security kicked out and claimed might have a gun; and a near-collision while trying to stop a fleeing vehicle April 1, 2012 — were all recorded on in-car or jail video systems and reviewed as part of internal investigations."
He said the City of Dearborn has refused most of MLive's requests for copies of the videos. Protests across the U.S. have forced the release of such dashcam videos since the killing of Michael Brown in Ferguson, Mo. in August, 2014. Dearborn did release a dashcam video of the Fairlane Town Center mall incident showing the brutal means Wade and other cops used to arrest four Blacks on April 9, 2015, which MLive published.
---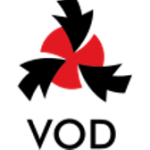 Regarding the video above, the Michigan Supreme Court upheld the "common-law right to resist unlawful arrests or other invasions of private rights," in "People v. Moreno," 2012. Read http://voiceofdetroit.net/2012/05/18/michigan-supreme-court-upholds-right-to-resist-police-misconduct/
---
Next door to Dearborn, Dearborn Heights cops covered up at first for Theodore Wafer after he shot unarmed Black Detroiter Renisha McBride, 19, to death on his porch in November, 2013 although she presented no threat to him as he viewed her through a heavy locked front door. But he opened the door and shot her to death through the screen.
Wafer was convicted of second-degree murder in front of Wayne County Circuit Court Judge Dana Hathaway, and received a sentence of up to 17 years.
An appeals court recently upheld his conviction, but ruled that he has the right to be re-sentenced below state sentencing guidelines.
The City of Inkster, adjacent to Dearborn Heights, finally released videos showing cop William Melendez nearly beating Detroit autoworker Floyd Dent to death on Jan. 28, 2015, after Attorney Gregory Rohl undertook Dent's defense on false charges of cocaine possession. Channel Four's Kevin Dietz kept the investigation alive, finally forcing the city to release more videos of Dent's humiliating treatment, including withholding medical care, inside the Inkster police department headquarters.
Melendez was eventually charged with assault with intent to do great bodily harm, and sentenced to 13 months to 10 years by Wayne County Circuit Court Judge Vonda Evans.
The Michigan Department of Corrections, however, independently transferred Melendez to a boot camp. He is likely to be paroled shortly before even his minimum sentence expires.
Melendez earlier conducted a reign of terror as a Detroit cop, killing two men and framing, harassing, and threatening death to others on Detroit's poor southwest side. His actions earned him the nickname "Robocop."
Such lenient treatment by the courts is not available for Michigan's 363 juvenile lifers, some of whom have spent decades behind bars for crimes committed as children. Most of them are Black or Latin.
The U.S. Supreme Court has ruled twice that juvenile life without parole is unconstitutional on a retroactive basis, and constitutes "cruel and unusual punishment."
But Michigan lawmakers sabotaged the USSC's rulings by instituting state sentencing statutes that allow judges to re-sentence juvenile lifers to up to 40-60 years, meaning that some will wait 20 to 30 years before seeing the parole board.
Related documents: 
http://voiceofdetroit.net/wp-content/uploads/Kevin-Matthews-lawsuit.pdf
http://voiceofdetroit.net/wp-content/uploads/KMautopsyreport.pdf
Related stories:
This story includes an interview with Kevin Matthews' family about him: http://www.marketplace.org/2016/09/06/wealth-poverty/policing-disabled 
MLive story on history of Dearborn cop who killed Janet Wilson: http://www.mlive.com/news/detroit/index.ssf/2016/10/video_shows_how_officers_aggre.html
Related VOD stories:
http://voiceofdetroit.net/2016/01/06/boycott-dearborn-charge-white-cop-who-executed-detroits-kevin-matthews-unarmed-harmless/
http://voiceofdetroit.net/2015/12/25/family-mourns-detroits-kevin-matthews-killed-by-white-dearborn-cop-natl-march-jan-4-2016/
#Justice4KevinMatthews, #Justice4Janet Wilson, #Justice4TerranceKellom, #Jailkillercops, #Beatbackthebullies, #Blacklivesmatter, #Saveourchildren,  #PoliceState,#PrisonNation,#FreeMichiganJuvenileLifers