LEWIS RE-SENTENCED TO 37-60 YRS; WALKS OUT OF PRISON NEXT DAY
Courageous decision by Judge Lillard in face of pros. request for 50-100 yrs.
Joyous mother Rosie Lewis: "God shined his light!"
Polygraph expert J. P. Carey (former criminal investigator) says conflicting police reports led him to believe Lewis likely innocent, though not yet exonerated
"When I was sentenced in that court at 17, I vowed to learn the law to win my freedom;" — Lewis, who helped many others as jail-house lawyer
Now meeting with  friends to make plans to resume musical career; as expert musician he organized, played in prison bands across Michigan
By Diane Bukowski
October 20, 2019
DETROIT–In November, 1977, skilled young Black musician, student, and family caretaker Charles Lewis, 17, stood before Recorders Court Judge Joseph Maher, who the late attorney Kenneth Cockrel Sr. termed a virulent racist, to hear that he would spend the rest of his life in prison for a crime he and eyewitnesses swore he did not commit.
On October 17, 2019, 42 years later, he and his legal team led by defense attorney Sanford Schulman stood before Wayne County Circuit Court Judge Qiana Lillard. She told Lewis he is now a free man, resentenced to 37-60 years, under U.S. Supreme Court rulings banning mandatory juvenile life without parole. His good time credits, restored to Michigan juvenile lifers as a result of a lawsuit filed by the Michigan ACLU, led to his immediate release from the Macomb Correctional Facility the following day, no strings attached.
See Atty. Schulman's re-sentencing brief at:  http://voiceofdetroit.net/wp-content/uploads/lewis.charles.juvenile.lifer_.brief_.1-1.pdf
Above: Judge Lillard announces 37-60 year resentencing after thoroughly reading file documents; cites inhuman treatment of Lewis in prison, other discrepancies; role Miller v. Alabama factors played in childhood
It was a courageous ruling by Judge Lillard, in particular because Lewis was convicted of killing off-duty police officer Gerald Sypitkowski (despite testimony by the officer's partner and eyewitnesses who identified a different perpetrator). Judge Lillard paged through reams of documentation as she gave her ruling. It included a prison disciplinary record cited by the prosecution, which defense witness Michael Stapleton, an MDOC expert, said was typical of youth thrown into a hostile environment. Stapleton said Lewis is no threat to society. She condemned in particular a 1989 incident where officials put Lewis in the hole because he refused to kneel and spread his cheeks for no reason.
She also noted defense investigator Michael Lynch's work, derived from 1970's newspaper articles describing attacks on Black students whose families, like that of Lewis, had just moved into a mainly-white enclave on the city's northeast aide.  Lynch located many of Lewis former neighbors, including Michael 'Mo' Hollis, a childhood friend who went on to a prominent musical career and is now assisting Lewis to resume his own.
ABOVE: Channel 4's Koco McAboy interviewed Lewis and his attorney Sanford Schulman the morning of his release. Both Channel 4 and Detroit News reporter Oralandar Brand-Williams have faithfully covered Lewis' 4 year struggle, as shown in Channel 4's multiple videos from hearings through those years.  See Brand-Williams article linked  below story.
Lynch also unearthed the true origins of the neighborhood youth group police and media claimed Lewis belonged to, the "Kilbourne Killers," a/k/a the "K.K. Capones." One neighbor termed it a self-defense "anti-racist alliance" and others said it was NOT a gang. Lewis' stepfather Herbert Lewis said that his family thought they were moving into a better neighborhood, but it turned out they had moved into a "powder keg."
Defense attorney Schulman's team also included mitigation expert Jessica Carrier, forensic polygraph examiner/former police investigator J.P. Carey, and psychiatrists Dr. Colin King and Dr. Daniel Keating. Atty. Schulman compiled the research into a stunning 81 page sentencing memorandum at
The MDOC evidently has not changed much since the 1989 incident where Lewis was sent to the hole for refusing to kneel and spread.
"They put me in the hole when I got back to Macomb Correctional Facility," Lewis told VOD, despite the fact he was a free man at that point. He spent the night in a basement cell with a mattress and a blanket waiting to be processed out. His sister picked him up early the next morning and took him home.
"Tomorrow I plan to be on a G-5 Lear Jet on my way to Paris," Lewis added with a chuckle, joking but seriously referring to his plans to resume his musical career,
Lewis' mother Rosie Lewis, who has fought for her son's freedom ever since he was jailed, told VOD, "I'm feeling like God has shined on me, he's just got the spotlight on me. It's real, my son is alive, he's well and he's free. God made him, he didn't make him to put his hand to no bullets to kill anybody. Lamont is humble, he is thankful."
Lewis' family always called him by his middle name "Lamont," which was his first name on his original birth certificate as Lamont Hilyard. He was later adopted by his stepfather Herbert Lewis.
Mrs. Lewis reported that her son spent the weekend with his two young grand-nieces, giving them one of his guitars and teaching them how to play it.
"They just love their uncle," Mrs. Lewis rejoiced. She said he also spent time with his nephew "T.J.," (Terrence Lewis) who helped Mrs. Lewis move to her daughter's out-of-state home, where she is now living due to her medical needs. The Facebook video below was posted by T.J, showing Rosie and Herbert Lewis with Charles Lamont (right), sister Stephanie (left of Lamont), and baby Wendy Lewis.
During his decades of incarceration, Lewis, the oldest of five siblings who cared for them while his parents worked, always remembered their birthdays and those of his nieces and nephews, making sure to call each on their day. He also provided advice and guidance to them all.
https://www.facebook.com/terrence.lewis.9887/videos/404001107198437/
The video above has song "I'm coming home" playing in the background. To hear video, start it, then click on the F (Facebook) icon.
Lewis has proposed joining his mother there for some time to give her joy in her remaining years.
Everyone VOD has spoken to regarding Lewis' musical talents have said they are "world-class," from a guard at Macomb who plays the bass guitar to prisoners who have heard him perform across Michigan, playing keyboards, guitar and numerous other instruments, writing his own music, and organizing concerts for prison bands. Lewis also sent a copy of a CD of his music, compiled by his brother David, to Judge Lillard. Judge Lillard expressed her appreciation of the skilled music she heard.
Michael Hollis, a childhood friend who went on to a successful musical career of his own, told defense investigators, "It makes me cry to think of my best friend who is every bit as good as I, maybe better, but for a twist of fate ended up in such a different place."
Lewis' potentially brilliant musical career was cruelly cut short when he was falsely arrested Aug. 2, 1976 for the murder of off-duty police officer Gerald Sypitkowski. The killing occurred in a Detroit northeast side neighborhood rife with racist attacks on Black youths by white civilians and police officers opposing the integration of the previously all-white enclaves.
Defense investigator Michael Lynch thoroughly combed the neighborhood to get statements from residents still living there, and others who had moved. They identified the "Kilbourne Killers/KK. Capones, termed a "gang" by police and media, instead as an "anti-racist" self-defense alliance.
The initial joy juvenile lifers across the U.S. experienced when the U.S. Supreme Court handed down Miller v. Alabama in 2012, outlawing mandatory juvenile life without parole, was also cut short. Over half of Michigan's juvenile lifers, 63 percent, have not yet been released.
Lewis faced a singularly uphill battle since he was convicted of killing a white police officer, albeit an off-duty officer in civilian clothes, who had just left a bar and would not have been recognizable as a police officer.
In 2016, the U.S. Supreme Court handed down Montgomery v. Louisiana, which declared Miller retroactive. The case was that of Henry Montgomery, a 17-year-old Black youth accused of killing a white deputy sheriff also dressed in civilian clothes. Montgomery, now 70, was resentenced to life WITH parole but so far has twice been denied release by the state's parole board.
Most parole boards base their decisions on the original crime, not evidence of rehabilitation," according to a study in Outline magazine, "The False Hope of Parole."
"A nationwide survey of parole boards found in 2008 that the top two factors they consider are 'crime severity' and 'crime type,' writes author Katie Rose Quandt. "Five of the top ten factors relate to the original crime, and just one — "offender institutional behavior" — has anything to do with rehabilitation."
She adds later, "Black youths suspected of killing a white person . . .make up about 23 percent of juvenile murder arrests — and more than 42 percent of juveniles serving life without parole."
Lewis, however, will never have to face a parole board, an issue which caused AP Tom Dawson extreme dismay.
Assistant Prosecutor Tom Dawson, red-faced, argued for a sentence of 50-100 years which would have forced Lewis to face the parole board. Dawson claimed that the "benefits" of re-entry programs during that time would help Lewis adjust.
Dawson's proposed sentence is not authorized under the state's juvenile lifer resentencing statutes, which limit term of years sentences to 60 year maximums.
Lewis has been in the MDOC Re-Entry Unit at Macomb Correctional Facility since Nov. 2018, after it appeared that prosecution would agree to a term of years sentence. He has taken numerous classes, including the well-known "Chance for Life." But the sentence Dawson recommended would have forced Lewis to face a parole board that likely would NEVER release him.
Supporters who came to the second day of Lewis' re-sentencing said NOTHING is offered to prisoners who leave on parole. Some also were at a packed memorial Oct. 19 for Morris Martin, Sr., founder of the Islamic Mellanic Palace of the Rising Sun, who worked tirelessly with Lewis and others to assist newcomers to the MDOC, educating and advising them on their legal and human rights, and assisting them with filing pro se appeals.
Dozens of those former prisoners, many who like Lewis spent more than 40 years in the MDOC, spoke out passionately at the memorial on what they learned from Martin. The Mellanic Palace recognizes as its true founder Nat Turner, the famed kidnapped African who organized a rebellion of slaves in Southampton, VA in Aug. 1831.
Martin passed away Oct. 5, 2019 after spending 48 years in prison, at the age of 69. He had been ill for some time, but continued fighting for his fellow prisoners, who said at the memorial that he woke up writing documents on his typewriter and went to bed the same way, while teaching numerous prisoners to become "jailhouse lawyers."
Martin won many legal cases, including the noted Martin v. Department of Corrections, which said the rules of the MDOC had to be "promulgated," meaning they had to be made known to all parties including prisoners.
Nat Turner led a famed slave rebellion on July 4, 1831, and was later hanged, drawn and quartered, along with many of his fellow rebels, for their heroic resistance. The rebellion called primarily  for the human right to education and literacy. Others won many of its demands later.
One day out of prison, Charles Lewis sat at Martin's memorial, paying tribute to his mentor and comrade.

VOD HAS PLAYED A SIGNIFICANT ROLE IN THE VICTORIOUS BATTLE TO FREE CHARLES LEWIS FOR THE LAST 4 YEARS, PUBLISHING AT LEAST 45 STORIES WHICH IT PROMULGATED TO THE MAINSTREAM MEDIA IN THE FORM OF PRESS RELEASES. THOSE RELATED STORIES ARE LINKED IN THE PREVIOUS ARTICLE AT http://voiceofdetroit.net/2019/10/13/juv-lifer-charles-lewis-free-at-last-final-hearing-tues-oct-15-9am-judge-lillard-fmhj/
ORALANDAR BRAND-WILLIAMS DETROIT NEWS ARTICLE: https://www.detroitnews.com/story/news/local/detroit-city/2019/10/17/judge-reduces-sentence-juvenile-lifer-cop-killing/4002541002/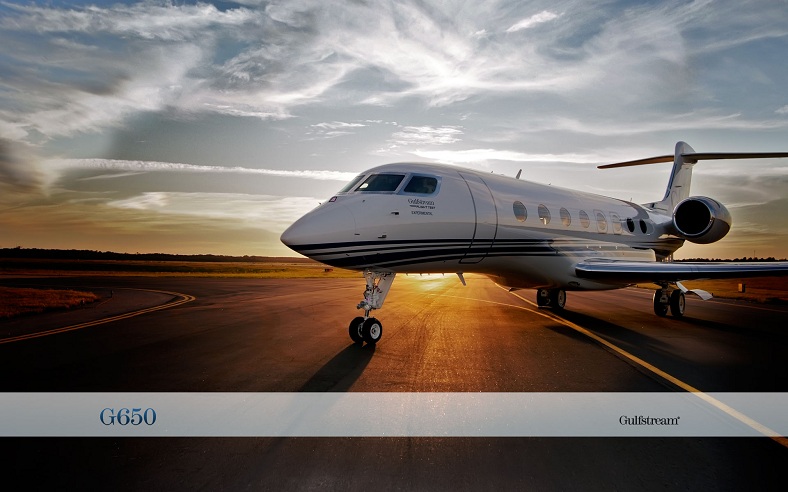 OUR BELOVED BROTHER CHARLES LEWIS, WELCOME HOME TO YOUR BRIGHT FUTURE. MAY ALLAH GRANT YOU SUCCESS!!