Two women tell how they overcame abuse and established bright futures: Kia Faison and Erica Lynn Gillis
"Strike 3" Stage Play Sat. Oct. 26, 2pm &7 pm, Sun. Oct. 27 "Strike 3 is not just about me – it is about the maltreatment of all Black and Brown people in this country at the hands of a corrupt system, and understanding that nothing will change until we decide to fight back!" – Kia Faison
Erica Lynn Gillis: "7 Techniques of Healing"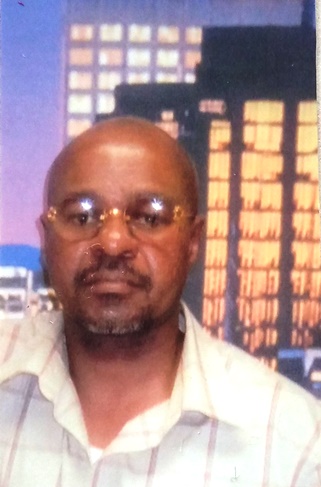 By Ricardo Ferrell, VOD Staff Writer
This Voice of Detroit exclusive two-part article covers the constant pain and agony many women face after being taken complete advantage of by an overpowering male bent on causing absolute terror on his victims. It features two amazing women who solidifies what a pillar of strength looks like by how well they pushed beyond the harm of their past encounters by embracing techniques in the healing process.
Kia Faison, an author and playwright, a strong and courageous woman was brave enough to speak her truths by revealing to the world her horrendous experiences of domestic violence, sexual assault, and physical, mental and emotional abuse. In an effort to begin the healing process Kia knew she would first need to face, embrace, and express herself in order to erase the pain, torment and shame she felt by the hands of her abuser. In this article you'll read the story of this remarkable woman who finally had enough of being taken advantage of by a man who only seen her as something to be used and abused.
The objectification of women in a negative paradigm has been going on in our society for centuries. More and more females are being subjected to unwanted physical and sexual abuse at the hands of strangers, their male companions, and sometimes their own family members contribute to this madness. For instance, a child's own father repeatedly rapes her from the age of 7, till she becomes a teenager. Then learns what she's experienced is all wrong, and shouldn't have been happening. Kia knows all too well what that sort of experience looks like, because her daughter was violently molested by the same individual who was physically abusive towards her.
AN EXCLUSIVE INTERVIEW WITH KIA FAISON, A CRIME SURVIVOR WHO HAD ENOUGH AND MADE IT OUT:
Q – RICARDO: WHAT WAS YOUR COPING MECHANISM DURING THE ABUSIVE RELATIONSHIP(S)?
A – KIA: In the beginning I really didn't have a way to cope with it; I just kind of absorbed the situation and took it for what it was. There came a point to where I realized it wasn't going to change regardless to how many good days we had. At that point I began to hum "The sun will come out tomorrow" from the movie Annie. Doing that seemed to take me to another place mentally.
Q – RICARDO: WHERE DID YOU PULL YOUR STRENGTH FROM TO WALK AWAY AND NOT LOOK BACK?
A – KIA: Well, I actually went back after the first separation. I would do anything for my children, regardless of the affect my actions would have on me. I thought going back to be a family would make them happy. My children brought he and I back together, but also made me walk away for good. I felt like I could take anything that came my way, but you don't mess with my children. The moment he abused my daughter was the final straw. In my eyes his choices were death or prison and I knew to him being back in prison was like death, so that's where I sent him.
Q – RICARDO: HAVE YOU ALWAYS HAD A STRONG FAITH IN THE CREATOR?
A – KIA: This is sort of a long story, but I'll try to make it short lol. As a teenager, I knew there was something more powerful than man, but I also didn't believe in anything I couldn't see. When I got older, because I didn't have a real understanding of spirituality or religion for that matter I drifted to the religious side because that is what was around me. I tried all kinds of churches; Black, White, big, small, different states and I always ran into the same problem. They were either greedy or the Pastors were perverts.
Outside of the church, I still tried to do the whole religion/Jesus thing, but there were always things that just didn't sit right, why can't I ask questions? Why is he clearly Black in your bible, but White everywhere else? Why is it that every living organism comes from the female, but you teach the Holy Trinity is two men and a spirit? I could never get these main questions answered, so I felt that wasn't the way for me. Finally, information began to fall in my lap sort to speak. More spiritual people started entering my life feeding me information, I started reading different books and coming across different videos and interviews about spirituality, about My history, My ancestors and this information made all the sense in the world. So, to answer your question, I always knew there was something out here protecting me because I'm still here even after everything I've been through, but it took a long time to get to the place I am spiritually.
Q – RICARDO: WHAT ADVICE WOULD YOU GIVE TO A YOUNG WOMAN EXPERIENCING THE SAME ABUSE YOU ONCE FACED?
A – KIA: My advice to anyone in an abusive situation is, unfortunately no one can force or convince you to leave, you have to be ready. In the meantime, find a way to separate yourself from the situation mentally; think of happy memories, sing/hum your favorite song, mediate on anything to take yourself away, even if for a moment. Doing this will help keep you sane. Find someone you can talk to, someone you can trust, someone who will not judge, but allow you to vent and then wait patiently for the call to let them know to come get you because you've finally found the courage to walk away for good.
Q – RICARDO: DO YOU FIND SOLACE IN WRITING ABOUT PAST ENCOUNTERS AND CHALLENGES?
A – KIA: Most of my writing comes from a painful place. I am a very private person (this is the first time I've spoken openly to this extent) so, instead of sitting down with someone and telling my whole story it comes out in my writing and there is no greater feeling than knowing my work is admired by not just family and friends, but strangers as well. Writing is extremely therapeutic.
Q – RICARDO: WHERE DID YOUR INSPIRATION COME FROM IN WRITING AND SHARING YOUR STORY?
A – KIA: I find it very difficult to write on demand, so if I have a new project it is more than likely because I just went through something or seen something that touched me.
Q – RICARDO: AS A PLAYWRIGHT WHAT DO YOU THINK ABOUT IMPROVISATION AND CREATING THEMES?
A – KIA: I think however it comes out ride with it and figure out the purpose and story later. Sometimes an image, or a title, or line may come to me and I have no idea what it is, or where its going, but eventually it turns into something purposeful, so I embrace whatever comes, how it comes.
Q – RICARDO: TELL ME ABOUT YOUR CHILDREN HOW HAS THEIR PRESENCE SOLIDIFIED YOUR AMBITION?
A – KIA: My children are my rock and I know they watch everything I do. Because of that I know I cannot tell them to follow their dreams, live in their purpose, or do what makes them happy, if I'm not doing it myself.
Q – RICARDO: IF YOU COULD PLANT SEEDS OF HOPE FOR THE WORLD WHAT WOULD THOSE HOPES BE LIKE 100 YEARS FROM NOW?
A – KIA: Unity, peace, love, strength & overstanding who they are and where they came from.
Q – RICARDO: WOULD YOU ENCOURAGE MORE WOMEN AND GIRLS TO COME FORWARD AND SPEAK THEIR TRUTHS BY SHARING THEIR STORIES OF PHYSICAL, MENTAL AND EMOTIONAL ABUSE THEY'VE EXPERIENCED?
A – KIA: I would definitely encourage anyone who have experience abuse to let it out whether writing about it, talking about it, finding some creative outlet, anything to release the pain. Allowing the pain to remain built up is like hot lava in a contained environment, some point its going to explode. Find your strength and regain control of your life.
Q – RICARDO: DO YOU REGRET ANY DECISIONS YOU'VE MADE BEFORE, DURING OR AFTER THE TOXIC RELATIONSHIP?
A – KIA: I used to hate myself for allowing this person to have so much control over my life. I play certain moments back in my mind, seeing the signs, seeing the opportunities to leave, seeing myself fall apart and wondering how did I get here. Going through the what ifs, but what I've learned is, I would not be who I am today, if I had not gone through what I've gone through. I would not have recognized my strength, I would not have unlocked the power of my words, I would not have positioned myself in a way that would have such an impact on the lives of others and a monster would still be walking the streets preying on women and young girls. I do not regret my decisions, however, I do wish the people who took this journey with me did not have to feel the pain that came with it.
Q – RICARDO: WOULD YOU MIND SHARING ABOUT YOUR ASPIRATIONS IN PLAYWRITING AND A LITTLE ABOUT YOUR PLAYS, AND HOW THAT CRAFT HAS HELPED YOU MOVE FORWARD?
A- KIA: I never set out to be a playwright. I used to be a volunteer at the YWCA's admin office downtown. One day I was approached by a coworker with the idea of helping her write a play to help raise money for their Interim House (a shelter for Domestic Violence and Sexual Assault Survivors). I had never written or even thought about writing a play before, but I figured "how hard could it be." I did some research and started writing, by the end I had written majority of the script – not trying to take over, but I felt in tune with the process. After that play the ideas kept coming. I do not find topics to write about, they find me! The first play was entitled "A Mere Image" (a play about domestic violence/sexual assault), next was "Undesirable Pleasures" (a play about addiction), then "Secrets Untold" (a play about a dysfunctional family and a manipulative outsider).
All these plays, although I didn't see the connection while writing, in some way mirrored my personal life, but this current piece, "Strike 3" is deliberate. Strike 3 is not just about me – it is about the maltreatment of all Black and Brown people in this country at the hands of a corrupt system, and understanding that nothing will change until we decide to fight back! Writing has always been my passion and now I realize it is my purpose. Whether it is a poem or play, everything I do has a meaning behind it. The universe guides my words, and I would like to continue to inspire others with my work, while at the same time heal myself as writing is my therapy.
RICARDO: So many women and young girls have gone through horrendous and traumatic experiences of being victimized in domestic violence situations, sexual assaults, and physical, mental and emotional abuse, even well known celebrities and others have been physically abused and sexually assaulted, the likes of Mary J. Blige, Congresswoman Jackie Speier, Oprah Winfrey, Rihana, Toni Braxton, and countless others all have experienced an ordeal where they were either abused or sexually assaulted. Many of the women and young girls who are known and less known share something in common, they all have experienced an unwanted victimization.
This writer has interviewed many people whose stories are impactful, but haven't until now, found one to be as compelling and powerful as that of Kia Faison's. Here we have a woman who endured physical, mental and emotional abuse for years, only to come out victoriously triumphant over her abuser and situation. It goes to show how one can overcome insurmountable challenges and still hold their head high with dignity. Kia is a sterling example of someone who experienced an abusive situation and yet began a healing process by sharing her story and TRUTH, (Truth Really Unveiled The Healing) in an effort to help others who have went through a similar storm. Her coping mechanism, in part, can be attributed to how she embraced the art of written expression.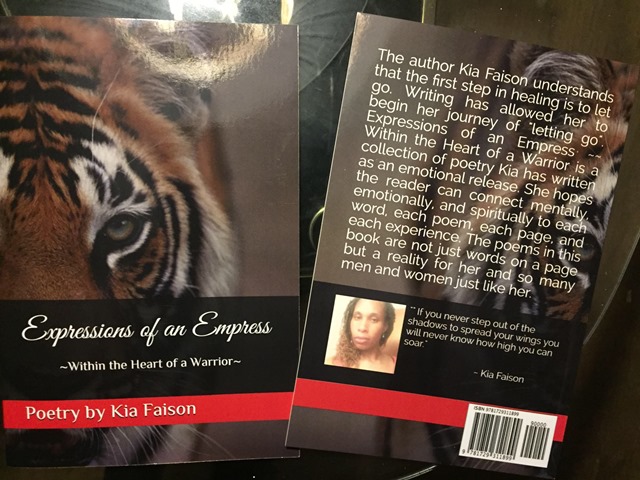 In her new book "Expressions of an Empress: Within the Heart of a Warrior" she writes – "Any journey traveled where there are lessons learned is never a wasted trip… Always remember, you are worth saving, you are worth protecting, you are worth more…" — Kia Faison
It's absolutely amazing how our women have seemingly overcome the madness of degradation, abuse, neglect, trauma and sexual assault, yet still triumph over those difficult moments and find so much purpose inside of themselves.
In reading her book, I learned so much about the power of words, they (words) can create any kind of situation both good or bad. Kia utilized her hidden power and defeated a monster who abused her and her daughter. Kia is a phenomenal playwright and has appeared in at least three plays so far, with her sights on many other productions and projects. The upcoming play 'Strike 3' at The International Institute, which Kia is a part of, is sure to have people on the edge of their seats. Among the themes that stands out to me in 'Strike 3' is, "No longer accepting the unacceptable." These sort of outlets have given Kia an avenue to travel further on her journey to not only help herself fully heal, but provide a space for others in their quest for healing as well.
Another notable quote I read in her book is: "If you never step out of the shadows to spread your wings you will never know how high you can soar." — Kia Faison Furthermore, this writer usually ends articles with his final note, but in this exclusive interview he is giving the final word to the interviewee, Ms. Faison. Kia's final thought and message to anyone in an abusive situation… "You are not alone, you don't have to be ashamed or embarrassed, stand strong and most importantly, [Survive] by any means necessary! The only "victims" are those who didn't make it out… don't let the bullies and the cowards win."
_____________________________________________________________
TRUTH REALLY UNVEILED: The Healing – Part Two ERICA LYNN GILLIS
By Ricardo Ferrell
VOD Staff Writer
VOD: Part two of this exclusive article covers the amazing Erica Lynn Gillis, another survivor who embraced healing techniques in dealing with the abuse she faced, coming soon!!
In this part two of the TRUTH series, I interviewed Erica Lynn Gillis, an author, motivational speaker, podcast host and transformational coach, as she shared with me her journey through a dark place indicative of being physically tormented and disregarded as a human being. Erica also shared the following: "After coming out of a place of being stuck and struggling all these years, I've come to a point where I was tired of being broke, battered and abused. This is when God started turning things around."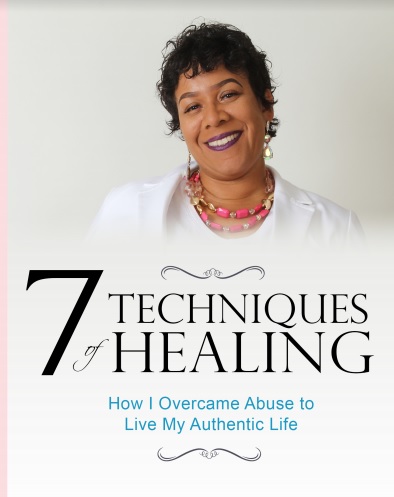 Excerpt from her book; 7 Techniques of Healing: "Erica knows all too well the effects of not knowing your value. Her life was spiraling out of control until she made the decision to get help. In this book she shares some of her personal experiences with abuse and abandonment."
AN EXCLUSIVE INTERVIEW W/ERICA LYNN, A SURVIVOR WHO MADE IT OUT AND DIDN'T LOOK BACK:
Q – RICARDO: WHAT WAS YOUR COPING MECHANISM WHEN YOU WERE IN THE ABUSIVE RELATIONSHIP?
A – ERICA: The coping mechanism I used when I was in my abusive relationship came in different parts, one was when I wasn't pregnant, I stayed high on marijuana and alcohol. I was such a young girl, I really didn't know any better. I just knew I didn't want to be a statistic and have my children grow up without a father like I did. I sacrificed myself for my children.
Q – RICARDO: WHERE DID YOU PULL YOUR STRENGTH FROM TO WALK AWAY AND NOT LOOK BACK?
A – ERICA: My strength came when I turned 28. I woke up one day and it was like a light bulb flashed on. You see, I was working 3 jobs at the time to make sure I covered my family financially, my ex-husband and I were sleeping in the basement on 2 mattresses on the floor in my sister's house and the kids shared rooms with her kids. I remember being so emotionally drained that day. He had come from working a temp job and set my keys on the dresser and walked away. Later on in the day he had come for the keys and they were gone. We looked all over for those keys and could not find them. He started cursing and getting angry about not finding the keys. Then all of a sudden the house was quiet and my womanly intuition said go outside. When I went outside, he had his friend jack up the car, burst open the steering column and put a screwdriver inside so he could drive to work. I remember standing in the middle of the street jumping up & down crying and yelling asking him why didn't he ask me, it was my car. Why would your brain tell you to do something like this and destroy my property, which is all I have to make it through?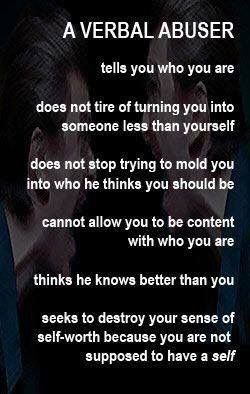 What happened next, is what changed my mind forever. I told him he had to go pack his stuff and leave my sister's house. I had had enough, it is my responsibility to make sure these children have a chance in life. He sat me down on the bed and for four hours he poked me in the middle of my forehead like I was his pet. Telling me how much he loved me, then in the next breath degrading me and treating me like I was nothing. Then four hours later after crying my eyes out, I asked him, "Are you done?" He said, "Yes, are we going to stay together?" I dried my tears and took a deep breath and told him to get the hell out.
To answer your question my strength came from wanting the possibility of giving my kids a fighting chance to be something in life.
Q – RICARDO: HAVE YOU ALWAYS HAD STRONG FAITH IN THE LORD?
A – ERICA: Although I was raised in church and had faith as a young child after I got older and men started tearing me apart I walked away from the church and my faith in God.
Q – RICARDO: WHAT ADVICE WOULD YOU GIVE TO A YOUNG WOMAN THAT MAY EXPERIENCE THE SAME ABUSE THAT YOU ONCE FACED?
A – ERICA: The advice I would give a young woman that experienced the same abuse that I once faced is don't ignore the signs when they first show up in the relationship. Don't bury yourself in your own mind because you will wake up one day and find that you don't really exist. The most important thing to know is that there is sun at the end of the rainbow. Although things might be challenging now God looks over all of us and you will come through this and look back not to dwell, but to be a blessing for someone else.
Q – RICARDO: DO YOU FIND SOLACE IN WRITING ABOUT YOUR PAST ENCOUNTERS AND CHALLENGES?
A – ERICA: Yes, I find solace in writing about my encounters and challenges of my past because not only did it allow me to heal, but the feeling I received when men and women reach out to me to tell me how my book has blessed and inspired them.
Q – RICARDO: WHERE DID YOUR INSPIRATION COME FROM IN WRITING 7 TECHNIQUES OF HEALING?
A – ERICA: My inspiration in writing 7 Techniques of Healing first came from a concept of finding something to write about. I kept praying and praying and was working on myself and one morning I woke up and God gave me the word Healing. After writing it down, I took each letter and made a word out of it. H-Heal, E-Educate, A-Action, L-Learn, I-Inspire, N-Need, G-Growth. It was perfect. These are the steps I went through to get my own healing, now it is time to help all those I can to get their healing to.
Q – RICARDO: AS HOST OF 1 STEP BEYOND U PODCAST, WHAT TOPICS DO YOU DISCUSS?
A – ERICA: The topics I discuss started from me interviewing different guests on my show during the first season with titles such as: Living in Fear in Your Own Mind; Know Where You're Going and How to Get There; Getting Fit and Learning Better Eating Habits; Blueprint for Success; and Getting God Involved – just to name a few. Now my subjects are: How to Find Your Balance, The Element of Elimination, Watch Your Words and I recently completed a 3 part series on Setting Your Goals. My podcast is: 1 Step Beyond U on Facebook https://www.facebook.com/1stepbeyonduEricaLynn/ and it play on my YouTube channel titled Erica Lynn Gilllis.www.youtube.com/channel/UCHERHLXmYOropS8LY96utVVg. Instagram @1stepbeyondu.
Q – RICARDO: TELL ME ABOUT YOUR SONS AND YOUR DAUGHTER?
A – ERICA: I have three children, a 23 year-old son that lives in Taiwan, 21 year-old daughter that also lives in Taiwan, and 18 year-old son that lives here in the states. My children are all gifted and talented in music and the arts. It was a bit difficult at first to have three children that sing, dance, rap, make music, and model, they drove me nuts. If you know anything about creative children, you have to be a parent that thinks outside-the-box to allow their creativity to flow. My oldest son Q'lante has a full four- year scholarship to Taiwan University; he also is a rapper and make and mixes beats, he is a force to be reckoned with. His passion and hobby is b-boy dancing. My daughter Deja is a model, a singer, an actress, an excellent writer, and a blogger. She originally went to Taiwan first on a 4 year scholarship to college because she speaks fluent Chinese. My son Jalen is a professional skater, he recently came in first place in a big competition and was named champion.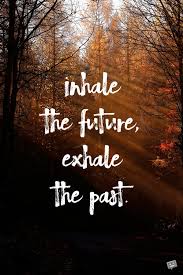 Q – RICARDO: IF YOU COULD PLANT SEEDS OF HOPE FOR THE WORLD – WHAT WOULD THOSE HOPES BE LIKE 100 YEARS FROM NOW?
A – ERICA: They would look like a place of happiness and forgiveness. Sometimes in order for God to move you to another level you have to forgive yourself first in order to forgive someone else. When that is done, a place of peace, happiness and joy will take over your world. I heard a pastor once say, joy will come in the morning, things may not seem like they will change in your favor, but as long as you will have faith, things will change and your joy will come in the morning.
Q – RICARDO: WOULD YOU ENCOURAGE MORE WOMEN & GIRLS TO SPEAK THEIR TRUTHS BY SHARING STORIES OF PHYSICAL, MENTAL AND EMOTIONAL ABUSE THEY'VE EXPERIENCED?
A – ERICA: Yes, absolutely, I would definitely encourage more women and girls to speak their truth by sharing stories of physical, mental and emotional abuse because when you hold it in, you hold yourself in bondage. Bondage to the nightmares, bondage to the pain and negative thoughts. When you open up not only do you become free, but you allow someone else to walk you during your time or healing. When I shared a secret with my sister Darlene at 43 years of age, she said, "First of all, I'm sorry that happened to you, but I want you to know you are no longer alone and I will walk with you." You see, the devil wants you isolated, this is where he can attack your mind the most, but when you open up you allow God to send his people to bless and help heal you, this is when the unity begins.
Erica's healing started the moment she came to the realization that she had to do more than sit around and wait for her pain and abuse to go away. She connected to the core essence of her healing by identifying and becoming the best version of herself. One particular technique she utilized was deep concentrated breathing exercises, where she would inhale & exhale and say to herself, "I forgive myself" or "I forgive the other person." This proved to be invaluable, in that, she found power in forgiveness, which catapulted her into a brand new space of letting go of the pain that had held her captive for so long. In her pursuit to find herself, Erica began a new journey inclusive of changing her thinking, as well as an adaptation to a new attitude about life. What she discovered was that her behavior started to change as she embraced the renewed way of thinking. She soon realized that her dependency on drugs & alcohol started to fade away and she had now stepped into her healing process.
Quoting something Erica wrote in 7 Techniques of Healing, which caught my attention and made perfectly good sense; "On this journey of self-discovery, you will learn a lot about yourself and when you're able to stand in your truth, own it and move on, then you would have reached another level." This is so true and if anyone out there is struggling to heal from their pain, agony, abuse and self-destruction – you only need to search within yourself to find the answers and solutions to your problems. Erica mentions the road to discovery is the road you seek. Do not stop when the lesson gets hard and you feel like balling up, and shutting down and crying. It's okay to cry according to Erica Lynn, "But do not let your tears consume you and stop you from learning your lesson. Avoid living in your fears, live past them. I think that is such a powerful statement because all too often, we let fear stop us, we let fear dictate to us that we cannot go forth and be one of God's greatest creations," says Erica.
In the Action part of the healing technique, Erica writes: "Have you ever met someone that says they want to lose fifty or one hundred pounds? But, every day, you see them smoking, partying, drinking, and catching the munchies in the mental daze of life. This person lacks self-control, using the kids as an excuse to cook unhealthy fatty foods. They barely exercise since working out and getting high at the same time don't quite mix. And people would often remind this person of the enormous potential they have and that they have to realize it for themselves."
"That person was me until I began to take action in my life and change all the things that had been holding me back for years, which quite frankly was myself," says Erica. We must applaud women like Erica Lynn Gillis and Kia Faison because despite their past encounters and challenges in dealing with abusive relationships replete with domestic abuse and sexual assault, coupled with physical, mental and emotional abuse, they are still standing and have survived some of the worse situations a human being can endure. Erica Lynn is CEO of 1 Step Beyond U, LLC and uses that platform to allow people to air their concerns and not be judged for sharing intricate and sensitive aspects of their lives.
Erica shared how it was when she unveiled the real truth was she able to begin her healing. Among the lessons/exercises you'll find in 7 Techniques of Healing is in the Educate/Empower section, where the author (Erica Lynn) lays out some steps for those seeking to change their situation as follows.
"I want you to write down three situations or things that have held you back. These situations or things have most likely held you back in life and are what you need healing from. It could be something obstructing your pathway to the next level in your career. It could be a family situation that you cannot dust off your shoulder. Whatever it is, write it down. This is your first step towards education and empowerment. You have made an agreement with yourself that it is time to let go of what is stopping you and lay it in God's hand." — Erica Lynn
Another message in her book that resonated and caught my attention towards the end was when Erica referenced my man Shawn Carter, writing, "In the words of rapper, Jay-Z, 'Gon' dust your shoulders off,' and move on. Move into that level of growth that when someone sees you they say, "something is different about you, I just can't put my finger on it."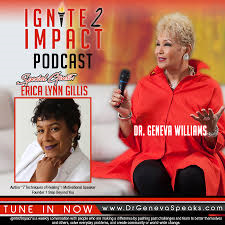 Writer's final note, let me say this, Erica, you have shown all of us who have read your story and followed your journey that we too have the power to change our lives for the better and we definitely can move one step beyond ourselves and embrace our true purpose in life. Thank you for sharing your story with me and everyone here at Voice of Detroit. I would also like to extend a special shout out to your best friend since the sixth grade, Novah Jackson for her assistance in this interview with the electronic messaging.
ERICA LYNN; KEEP HEALING, YOUR LIFE'S PURPOSE DEPENDS ON IT!!