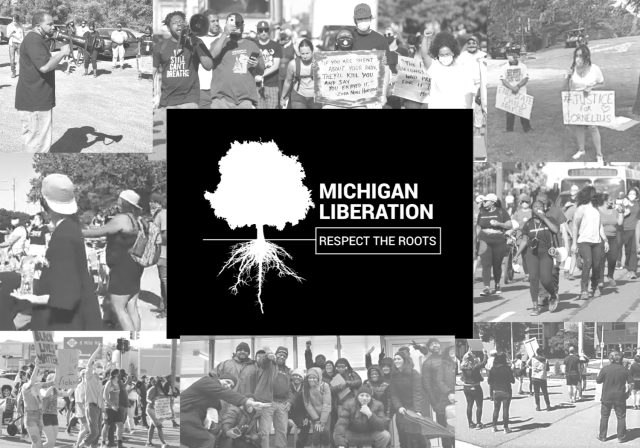 Bill would condition federal funding on whether states release eligible prisoners endangered by COVID-19 in U.S. prisons, jails
Introduced by Reps. Rashida Tlaib, Ayanna Pressley, and Barbara Lee
 The top five clusters of the virus across the U.S. are all in prisons and jails
COVID-19 continues to ravish jails, prisons, and immigration detention centers due to overcrowded, unsanitary conditions and a lack of adequate healthcare. In fact, the top five clusters of the virus across the U.S. are all in prisons and jails, and cases keep rising.
Recently, Reps. Rashida Tlaib, Ayanna Pressley, and Barbara Lee have introduced the Dismantle Mass Incarceration for Public Health Act, which would condition federal funding on whether states release eligible incarcerated people, including those who are:
Awaiting trial and have not been convicted of a crime (likely just can't afford bail)
In ICE detention
Pregnant or primary caregivers
Terminally ill, medically vulnerable to COVID-19 (including ages 55+), or have a disability
Nearing the end of their sentences
Serving misdemeanor sentences or possession/sale of a controlled substance
Incarcerated due to technical violation of parole/probation or a bench warrant for arrest (often due to a missed court appearance)
Status offenders (young people charged with an offense that would not be a crime if committed by an adult.
This new legislation is in line with Michigan Liberation's work to end mass incarceration and the unjust practice of cash bail, as well as the work we've done throughout the pandemic to bail people out of jail and then provide them ongoing support (in collaboration with other groups).
Michigan Liberation website               Email: deb@miliberation.org
______________________________________________________________
Tlaib, Pressley, and Lee Introduce Bill Advancing the Dismantling of Mass Incarceration During COVID-19 Pandemic
June 18, 2020 
Press Release
WASHINGTON—Today, Congresswomen Rashida Tlaib (MI-13), Ayanna Pressley (MA-07), and Barbara Lee (CA-09) introduced the landmark Dismantle Mass Incarceration for Public Health Act, which would require the release of eligible individuals who are currently in custody in a jail or prison during the COVID-19 crisis and for one year after. It is the boldest piece of legislation introduced to date addressing the long-standing problem of mass incarceration that has been exacerbated by the COVID-19 pandemic.
The introduction of the Dismantle Mass Incarceration for Public Health Act comes amid dire warnings from public health experts and law enforcement officials working in state and local corrections facilities that overcrowded, unsanitary conditions, aging facilities and lack of ample medical care in prisons and jails are endangering the lives of incarcerated individuals, prison staff and their families and communities. Indeed, the number of infected incarcerated individuals doubled from May to June for a total of 68,000 known cases and a 73 percent increase in coronavirus-related deaths even as such rates plateau nationwide. The pandemic has also caused delays in trials and hearings, resulting in incarcerated individuals remaining in custody for longer periods of time—and unnecessarily vulnerable to the life-threatening virus.
"This pandemic should not be a death sentence for anyone," said Congresswoman Tlaib. "We already know that Black and Brown folks are disproportionately affected by this virus outside prison walls. We also know that they've been disproportionately incarcerated for decades. These factors make for a unique urgency to get this bill passed, so we ensure incarcerated individuals and their loved ones have a fighting chance to see each other again."
"Every human being, regardless of their involvement with the legal system, has the right to dignity and safety," said Congresswoman Pressley. "But as we've feared since the onset of this public health crisis, our prisons and jails are proving to be major incubators of COVID-19, endangering the lives of millions of incarcerated individuals and corrections staff. We continue to be in the midst of an unprecedented pandemic that is claiming the lives of our most vulnerable. Public health is public safety, and in this moment, we must prioritize decarceration to save lives and protect communities before it is too late. Our bill will call on states across the country to do exactly that by tying eligibility for federal funding to the urgent release of medically vulnerable individuals. Involvement in the legal system should not be a death sentence due to COVID-19, and this bill can save lives."
"Overcrowding, inadequate health care and unsanitary conditions make jail and prison populations especially vulnerable to this virus – and those conditions make it virtually impossible for jails and prisons to follow CDC guidelines," said Congresswoman Lee. "Our system of mass incarceration disproportionately targets African Americans and other people of color, further compounding the disparity we are seeing in how the pandemic is affecting Americans. This virus should not be, and doesn't have to be, a death sentence for incarcerated individuals, for corrections staff or for their families."
The Dismantle Mass Incarceration for Public Health Act is co-sponsored by ten of Congresswomen Tlaib, Pressley, and Lee's colleagues: Reps. Alexandria Ocasio-Cortez (NY-14), Ilhan Omar (MN-5), Nydia M. Velazquez (NY-7), Bennie G. Thompson (MS-2), Carolyn B. Maloney (NY-12), Bobby L. Rush (IL-1), Eleanor Holmes Norton (DC-At Large), Jan Schakowsky (IL-9), Alma S. Adams, Ph.D. (NC-12), and Earl Blumenauer (OR-3). It's also received the endorsement of such advocacy groups as The Movement for Black Lives, Civil Rights Corps, Lawyers for Civil Rights, Detroit Justice Center, Drug Policy Alliance, Public Citizen, Friends Committee on National Legislation, Michigan Liberation, organizations who have long been at the frontlines of fighting for an end to mass incarceration at the federal and local level.
"Black people sit at the intersection of a pandemic and the public health crisis of incarceration," said Movement for Black Lives Policy Table Leadership member Mark-Anthony Clayton-Johnson. "Both are taking our lives at alarming rates. Our communities know that jails and prisons make people sick, make mental health emergencies worse, and produce medical vulnerabilities. An honest public health response to this crisis requires us to challenge this society's attachment to incarceration.
"Even before COVID-19 upended American life, mass incarceration was devastating communities nationwide,"  said Thea Sebastian, Policy Counsel for Civil Rights Corps. "But with this pandemic, jails and prisons have become even more life-threatening for the 2.3 million people incarcerated – and a key source of virus transmission that leaves all people less safe. The Dismantle Mass Incarceration for Public Health Act is a crucial first step toward achieving the immediate decarceration that our communities so desperately need."
The Dismantle Mass Incarceration for Public Health Act would apply to all states receiving federal funds from the Edward Byrne Memorial Justice Grant Program. Adults and juveniles in jail or prison for the following reasons would be deemed eligible for immediate release under the legislation:
Have not been convicted of a crime and are awaiting trial
Bench warrant for arrest or technical violation of parole or probation
Those with misdemeanors or are status offenders
Possession or sale of a controlled substance
Those being detained on ICE detainers
Those who are pregnant or are primary caregivers
Those who are terminally ill, are medically vulnerable to COVID-19, or have a disability
Senior (ages 55+)
Those nearing the end of their sentences
Other low-risk inmates
The full text of the bill can be read here.