UPDATE: HEARING POSTPONED to MAY 19 @9AM
Atty: Court says that's the next available date due to necessity for COVID-19 quarantine.
Darrell Ewing, Derrico Searcy finally scheduled to appear for new trial Tues. April 13, @1:30pm, after orders by 8 state, federal judges in 4 courts
Families hope prosecutor will move to dismiss charges due to trial jury misconduct, and because another man confessed to murder of J.B. Watson
During trial, AP Kam Towns would not take confession affidavit
Hearing in front of  WCCC Judge Darnella Williams-Clayborne, appointed to bench last year by Gov. Gretchen Whitmer, later elected
______________________________________________________________
Click on "view streaming" at time of hearing Wed. May 19, 2021 9 A.M.
_____________________________________________________________
By Diane Bukowski   
April 10, 2021
DETROIT–Eight judges in four courts have ordered a new trial for Detroiters Darrell Ewing and Derrico Searcy since their murder convictions in 2009, citing jury misconduct and a lack of "overwhelming" evidence of guilt.
In the wake of a Michigan Supreme Court ruling March 2 denying the prosecution's last appeal, they will finally appear by Zoom in front of Wayne Co. Circuit Court Judge Darnella Williams-Claybourne Tues. April 13 at 1:30 P.M.
If Wayne County Prosecutor Kym Worthy does not move to dismiss the charges, a date for the new trial should be set.
At trial, prosecutors  ignored Tyree Washingon's confession in a sworn affidavit to the 2009 drive-by murder of J.B. Watson, for which Ewing and Searcy were convicted. In the affidavit given to AP Kam Towns, Washington said he retaliated because Watson earlier shot at his child and her mother. A documented FBI confidential informant also testified on the stand that his cousin and Washington were responsible for Watson's murder.
"At the time I took responsibility for Mr. Watson's murder, I signed a sworn affidavit and it was given to Kam Towns, the prosecutor handling Mr. Ewing's case during Mr. Ewing's trial," Washington said in his affidavit. "My attorney delivered the affidavit to Ms. Towns and told her I wanted to testify. Ms. Towns' response was that she already had the perpetrators she was looking for and did not need me to testify."
The prosecutor's theory of the case was that Washington had confessed due to a "gang hierarchy," which was not actually testified to at trial. But several jury members picked up the ball, introducing research on urban gangs from the internet and social media into their deliberations to discount Washington's confession.  U.S. District Judge Denise Page Hood first ordered a new trial in 2017 because of that unlawful introduction of "extraneous information."
The Michigan Supreme Court ruled  July 31, 2020, in the case of Robin Emanuel Hammock that witness affidavits like Washington's must be submitted to the trier of fact, the jury,  not rejected because the life experiences of court officers differ from those of the affiant. http://voiceofdetroit.net/wp-content/uploads/MSC-People-v-Hammock-7-31-2020.pdf
Justice Megan Cavanagh, supported by Justice Richard Bernstein, said that a witness account of the murders involved in the case should have been submitted at trial.
"And yet, it is true that people in prison run into past acquaintances, that some people serving long prison sentences spend long hours in the law library falling down legal rabbit holes, and that some of those people were selling marijuana at 2 a.m. when they were 13 years old," Justice Cavanagh wrote. "These experiences are unlike my own, and though I cannot speak for him, they may also be unlike Justice MARKMAN's. But maybe for exactly that reason the judicial function in this matter is not to pass on the credibility of [affiant] Carter's story, but only to ask 'whether a reasonable juror could find the testimony credible on retrial,' Johnson, 502 Mich at 567 (emphasis altered)."
"My son is innocent," Ewing's mother LaSonya Dodson told VOD after Wayne Co. Circuit Court Judge Michael Hathaway ordered a new trial Oct. 24, 2019. "He has lost over 10 years of his life, 10 years of his family's life. This affects the whole family, my daughters, my sisters, everyone."
The families of both men say they have agonized because the two contracted the coronavirus while in prison. Michigan prisons nationally have the highest COVID-19 infection rate, 76 in 100 as compared to 8 in 100 in the general population, according to an April 10, 2021 article in the New York Times.
Twenty-four men serving time at Lakeland Correctional Facility (LCF), where Ewing is serving a life without parole sentence, have died from the coronavirus, the highest number of deaths in individual Michigan Department of Corrections (MDOC) facilities. Searcy is serving his 40-60 year sentence at Bellamy Creek Correctional Facility (BCF). There, 90 new cases of the likely more contagious United Kingdom (UK) coronavirus variant were identified in February, half of the cases in Michigan's entire population at the time. Searcy contracted that variant.
After the Oct. 24, 2019 evidentiary hearing, ordered by U.S. District Court Chief Judge Denise Page Hood, Hathaway ruled that jury deliberations at the 2009 trial were contaminated by "extraneous information" about urban gangs from social media and the internet, introduced by jurors into deliberations.
The prosecution had posited that the murder resulted from a gang war, but no one testified to that effect at trial.
Judge Hathaway also said that evidence of guilt at the trial was not "overwhelming." His ruling was strongly upheld by a state Court of Appeals panel October 13, 2020.
The COA panel said in part, "Juror [Kathleen] Byrnes testified that she was unsure whether Searcy and Ewing were guilty and that she was the holdout juror that caused the jury to report a deadlock. Byrnes found particularly troubling the testimony that Washington had confessed to the crime Ewing was accused of. According to Byrnes, another juror, Karen James, researched information about gangs and gang hierarchies on the Internet and reported her findings to Byrnes during deliberation."

Former TV News reporter Scott Lewis interviewed Tyree Washington about the murder of J.B. Watson in 2009.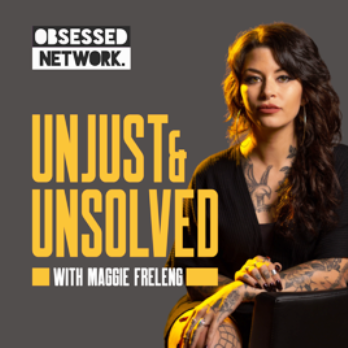 The cases of Ewing and Searcy have been featured on various national wrongful conviction websites, including:
Darrell Ewing | Actual Innocent Prisoners
Rico Searcy | Actual Innocent Prisoners
Episode 8: Darrell Ewing (unjustandunsolved.com)
Related documents:
Michigan Supreme Court ruling People v. Hammock 7/31/2020 http://voiceofdetroit.net/wp-content/uploads/MSC-People-v-Hammock-7-31-2020.pdf" 
Michigan Court of Appeals ruling affirming order for new trial in Darrell Ewing, Derrico Searcy cases: http://voiceofdetroit.net/wp-content/uploads/2-Darrell-Ewing-COA-opinion-10-13-20.pdf
U.S. District Court Judge Denise Page Hood's order for new trial:  http://voiceofdetroit.net/wp-content/uploads/Darrell-Ewing-habeas-corpus-grant-1.pdf
6th Circuit ruling on Michigan AG's appeal of District Court ruling:  http://voiceofdetroit.net/wp-content/uploads/Ewing-6th-CC-2-5-19-compressed.pdf
Judge Denise Page Hood's opinion on remand from 6th Circuit Court: http://voiceofdetroit.net/wp-content/uploads/Opinion-on-remand-Ewing_v_Woods__miedce-15-10523__0016.0.pdf
Transcript of Judge Michael Hathaway's order for a new trial: http://voiceofdetroit.net/wp-content/uploads/Darrell-Ewing-Derrico-Searcy-Remmer-Hearing-Transcripts.pdf
Related stories:
https://voiceofdetroit.net/2020/09/29/fighting-for-his-life-darrell-ewing-in-court-again-despite-3-orders-in-3-yrs-granting-a-new-trial/
https://voiceofdetroit.net/2020/07/12/free-darrell-ewing-two-judges-have-ordered-new-trials-in-innocence-case-kym-worthy-still-appeals/
https://voiceofdetroit.net/2019/10/27/darrell-ewing-derrico-searcy-win-new-trial-in-murder-case-after-nearly-two-decades/
https://voiceofdetroit.net/2019/09/17/ewing-searcy-hearing-on-jury-use-of-internet-research-on-gangs-in-2010-trial-to-continue-oct-4/
https://voiceofdetroit.net/2019/08/27/juror-in-2010-ewingsearcy-murder-trial-verdict-tainted-by-jurys-gang-related-internet-research/
https://voiceofdetroit.net/2019/02/14/sixth-circuit-orders-evidentiary-hearing-instead-of-new-trial-in-darrell-ewings-2010-murder-conviction/ 
https://voiceofdetroit.net/2017/11/27/fed-judge-strikes-down-darrell-ewing-conviction-due-to-jury-discussion-of-gang-social-media
"Incarcerated and Infected_ How the Virus Tore Through the U.S. Prison System" New York Times April 10, 2021 http://voiceofdetroit.net/wp-content/uploads/Incarcerated-and-Infected_-How-the-Virus-Tore-Through-the-U.S.-Prison-System-The-New-York-Times-pages-deleted-compressed.pdf
***********************************************************************************

Voice of Detroit is a pro bono newspaper. VOD's editors and reporters, most of whom live on fixed incomes or are incarcerated, are not paid for their work. Ongoing costs include quarterly web charges of $380, P.O. box fee of $150/yr. and costs for research including court records, and internet fees, as well as office supplies, gas, etc.
Please DONATE TO VOD at:
*********************************************************************************