Juvenile laws are in the spotlight again for criminal justice reforms 
By Lauren Washington
with Ricardo Ferrell, VOD Field Editor
August 17, 2021
Currently, Michigan laws allow for a juvenile conviction to be used to enhance an adult's criminal sentence. But House Bill 4999 was introduced on June 16 to change that, in line with previous U.S. Supreme Court decisions outlawing mandatory juvenile life without parole.
"I disagree with the current law that allows juvenile convictions to be used as factors for adult enhancements," State Representative Jewell Jones (D-Inkster)  says. " Prior to the pandemic my colleagues and I were working with a team of lawyers from our legal department and legislators from the other side of the isle, on a bill that would change this law.  This bill, if passed, will prohibit prosecutors from using a crime committed before the age of 18 as a factor for an adult enhancement."
(http://voiceofdetroit.net/wp-content/uploads/2021-HIB-4999.pdf.)
Referring to U.S. Supreme Court rulings in Miller v. Alabama (2012) and Montgomery v. Louisiana (2016),  outlawing mandatory juvenile life without parole, he added, "The stage was set by these rulings. Brain science research has already been done on the topic of a juvenile's mental development, capacity and culpability. This bill will prohibit prosecutors from using juvenile convictions and waivers."
Rep. Jones is no stranger to the law. He is a highly decorated state legislator, National Guard reservist, and Auxiliary Inkster Police Officer. He recently had his own run in with the authorities, but could not comment on that because of a pending investigation.
"Having grown up in a disproportionately served community, I understand the need for second chances, all too well," Jones said. "I will never let my own personal bad experiences with the authorities, jade my respect for the law or interfere with my duty to the people."
The U.S. Supreme Court rulings cited brain science research headed by Dr. Laurence Steinberg, a professor at Temple University. "An adolescent's brain is not fully developed and thus that youth shouldn't be held to the same standard of reasoning and culpability as an adult," Dr. Steinberg testified during the Miller v. Alabama hearings.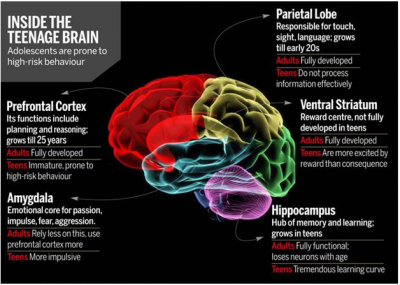 "In light of the change in the law by the highest court in the land, and brain science research, how can we reasonably continue to allow the law to enhance the punishment of any person for a crime committed as an adolescent?" asks Shawanna Vaughn, Director of Silent Cry, Inc. who was recently appointed Ambassador of Reform Alliance Michigan.  Reform Alliance was founded by rappers Meek Mill and Jay-Z to address reforms in parole and probation.
She went on, "There are men and women incarcerated that are role model prisoners, meet the objectives of rehabilitation, have aged out of crime and fall into the lowest percentage of recidivism. Unfortunately, we can't help them gain their freedom because of these antiquated and draconian laws that are long overdue for change."
She said one such prisoner is Leroy Washington.
Thirty six years ago, in 1985 at the age of 16, Washington was waived into adult court, and sentenced to five to 15 years, but paroled in 1990. In 1995, he again found himself in trouble with the law and was convicted of second degree murder. The low end of his guidelines would have been up to 25 years for his first adult felony; however, because he was waived as an adult at 16, his current sentence was enhanced to 2nd habitual and he is now serving 42 to 60 years. He has now served 25 years.
Washington has had no misconducts in the last 20 years. During his time in MDOC, Washington earned a Masters of Business Administration  (MBA), graduating Magna Cum Laude with a 3.69 GPA. He is currently enrolled in a Distant Learning Doctorate Program. He is a certified paralegal, having graduated from the Blackstone Institute. At the Thumb Correctional Facility, he was a Mentor for Youth Offenders & HYTA's (Holmes Youthful Trainee Act).
He has taught and written corrective behavior curriculums and precollege modules. He authored a series of children's nursery rhyme books, and wrote a ground breaking anti-bullying curriculum for the national Anti-Bully Advocates Project, with his daughter, aimed at eradicating bullying and reducing violence. To date, that program has  provided workshops and seminars for tens of thousands of students in both Texas and Michigan.
"I am deeply sorry, with every fiber of my soul, for the crime I committed," Washington told VOD earlier. "As a man, I accept full responsibility for what I did. I don't want to spend the rest of my life in prison. I have so much more to give and so much to offer. I just want one more chance to show the world that I am capable of redemption. Another chance to share my hard-earned wisdom by making a positive contribution to the economic stability of my family and community, while demonstrating that my life has value beyond the sum of my errors."
Vaughn added,  "Here's a perfect example of a person the current law affects that we could take a chance on. I'm not trying to minimize his crime with his good behavior and accomplishments. His personal accolades speak volumes about who he has become, in and of itself! Nor are we saying that he shouldn't have gone to prison. Even if the laws were to change it would still be up to the parole board to determine who gets released. What I'm saying, as criminal justice reform advocate, the law is wrong. I will never agree that we should punish a person a second time, as an adult for a bad decision made as a child. This is an institutional and systemic injustice that we can fix."
CLOSING THOUGHTS: Most legislators (Federal & State) agree that our youth fall into a special class when it comes to crime and punishment. Even Michigan's top official, Governor Gretchen Whitmer signed legislation in 2019 that raised the age of the juvenile court jurisdiction to age 18. Gov. Whitmer said, "This law will help 17-year-olds get aged appropriate treatment, prohibit some 17-year olds from being held in adult facilities, and gives greater discretion to judges and prosecutors."
To further support this position, our laws recognize that an individual must have the cognitive and social maturity to make sound judgments and act responsibly before being allowed to: vote, serve on juries, run for public office, join the armed forces, make legal contracts, get married, gamble, purchase property, alcohol, tobacco, etc.
They set the age of civic participation at eighteen and in some instances twenty one. This same recognition should be applied within our criminal justice system, not to excuse unlawful behavior by children but rather to acknowledge their lack of developmental maturity, which lessens their criminal culpability and competency.
Michigan is known for it's institutional and systemic injustices and normally takes a hard stance against criminal justice reforms. Michigan disproportionately, over charges and over sentence our offenders. As a result we spend upward of 2.2 billion dollars a year on our prison system. Nearly, one quarter of our entire general budget to perpetuate these atrocities.
These are not white or nonwhite issues. They're humanitarian issues. If we know of these social, systemic and institutional injustices, then we the people have to do something to change this or put lawmakers in office that have our best interest at heart.
WE WOULD LIKE TO KNOW WHAT YOU THINK ABOUT THIS BILL. Please leave a comment below.